Why Your Perfect Online Image Isn't Inspiring. At All.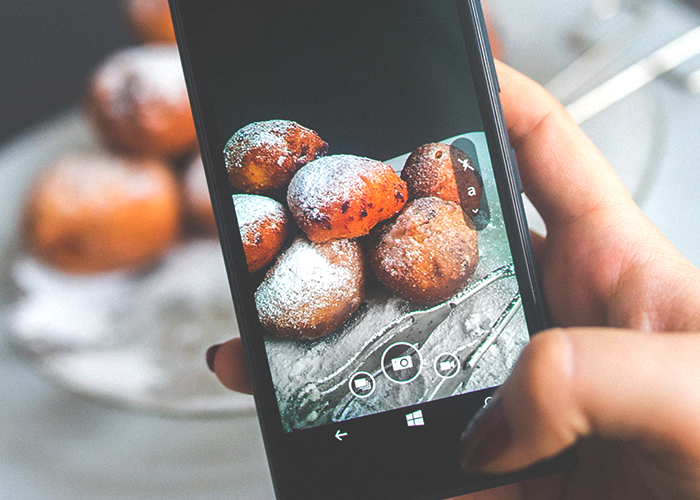 And some of my own personal reasons for keeping things real on social media.
1. If you're selling something, or working with a brand, MAKE IT CLEAR. No one is stupid. We're all clever people. We've all grown up with social media, or at least all get the hang of it by now. You can't sell stuff without being upfront – it makes people feel like you don't respect the people who engage with you. I mean – quite obvious really.
2. If you don't open up about anything how can anyone actually get to know you?
3. If you don't show any elements of your real life, your "likes" kind of evaporate into… nothingness.
4. Post what you like. But be aware that posting a LOT of edited and "warmified" bikini beach shots and gym selfies can make some people feel like shit. It just can. (Especially when people are scrolling through their phones in bed with a hangover.) But those reactions are equally out of your control.
5. Your opinion is your opinion. And we are all free to change our minds as much as we like. It's OK to change your mind even if it jars with an "image" you want to have.
6. Be aware that hardly anyone can afford your designer handbag. Thumbs up though. It's really nice.
7. If your Instagram feed is turning into a Boden Catalog take a little step back and remind yourself that you are a person! It's OK to have a hair out of place. Honestly. No one will fire you from the Internet for having a hair of out place. You won't go down in history as the Girl With The Rogue Strand.
8. No one blames you for "MY OFFICE FOR THE DAY" captions when you're in a hammock, on a beach, with a really expensive laptop. Like we would ALL do it. But also: you do have to realize that does make you a dick – because you posted it on a Monday. Sometimes you just have to post it because it's a gorgeous picture, but then you owe it to yourself to whisper out loud: I'm a bit of a dick. 
9. You're a human-being first, not a brand! Human! Human! Human!
10. If you're promoting a lifestyle that is niche, expect some people to not like it. Some people love fitness, some people hate fitness. Some people love avocados, some people…. you get the picture. Be confident in what you like and build your tribe. You like what you like!!
11. We live in a world where we have so many different types of role modes. Personally for me, I am not inspired at all by flawlessness. Looking at a flawless picture of someone's abs does not make me want to grab life by the horns. Other things do. Each to their own.
12. Showing your "weird bits" can lead you to your bestest ever friends.
13. Showing what you care about is brave.
14. Admitting to a bad day is brave.
15. We live in a world where we have so many ways to connect, so why don't we actually try connecting?

Image via Pexels