10 Cheap And Easy Meals To Help You Celebrate The Return Of Spring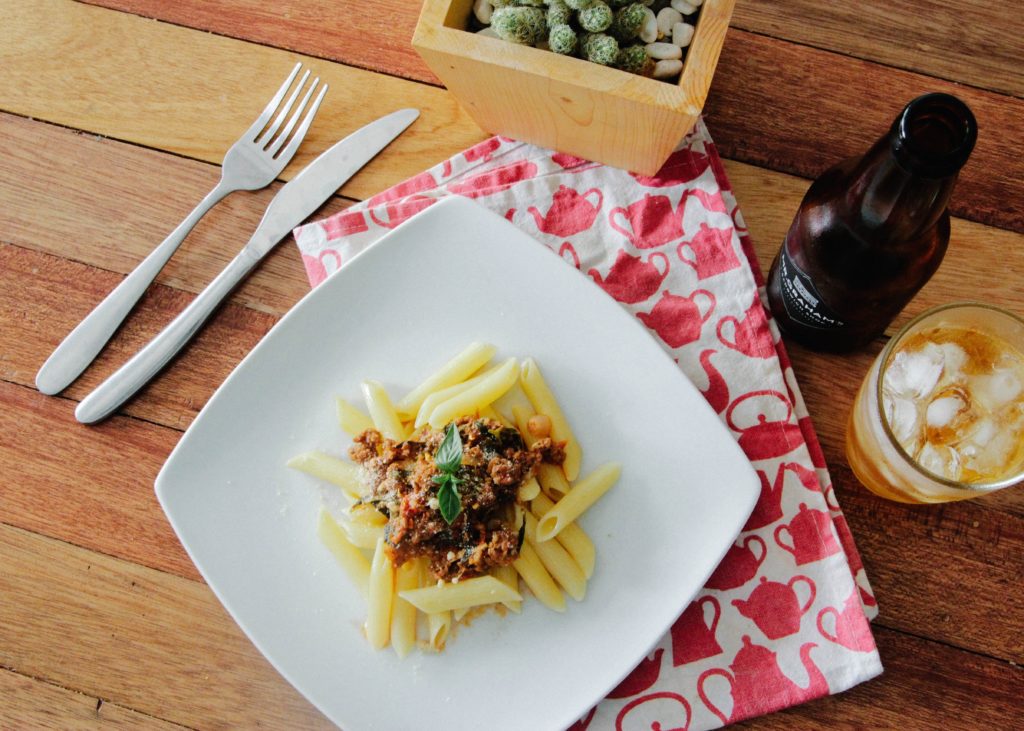 It is finally starting to warm up where I live. I left my apartment without a jacket for the first time in months just a couple of days ago. And the change in seasons has me eager to switch out my standard winter fare for food that makes me think of spring.
Switching up my go-to cheap and easy meals is honestly one of my favorite parts about the changing of the seasons. Sometimes it's about how much better produce tastes when it's in season, and sometimes it's just that I associate certain foods with particular times of the year. Here are 10 of my favorite spring-associated recipes that are easy to make and won't break your grocery budget, including inexpensive breakfasts, cheap dinner recipes, and delicious springtime desserts.
I absolutely adore these tiny scones. They're perfect for breakfast/brunch and come together quickly if you want to make them on a weekend morning. You can skip the lemon zest if you don't have a (or can't find yours) zester, and I've definitely bypassed forming the dough into discs when I'm not motivated in favor of just putting the dough onto a cookie sheet in spoonfuls.
The most expensive part of this recipe will probably be buying the poppy seeds, but even a small bottle will be enough to make several batches. I still have the first bottle I bought, and it's worth it!
The first time I made crepes was in college, and I've loved them ever since. You likely have all the ingredients you need for crepes in your kitchen right now, though you might want to run to the store so you can get adventurous with your toppings. I am a fan of Nutella with raspberries, maple butter, and lemon with powdered sugar on my crepes.
If you want a more savory breakfast, the recipe above has instructions on how to alter it accordingly. Making crepes with leftover vegetables and cheese is also one of the best cheap dinner ideas for 2! And as a side note, I've never made crepes with a crepe pan. Any good nonstick pan will work — just make sure your pan is hot and well-buttered. It might take a bit of practice to turn out pretty crepes consistently, but even the ugly ones will taste good as long as they're cooked all the way.
I'm not always a huge fan of green beans or peas, but in this pasta with pesto, sausage, and a nice helping of parmesan, I quite like them. This is a hearty pasta dish despite being pretty light on the sauce, and I think it makes for great leftovers. I generally make a pot of this on a Sunday night and take the rest with me to work for lunches.
You'll want your green beans to be fresh, but frozen peas work best. For the sausage, I like mixing it up with different types and spice levels.
This is another recipe that I think makes good lunch for the next few days, but it would also be good for dinner with friends. If you have a favorite canned/pre-made enchilada sauce, I'd say go with that to cut down on cooking time. (That's what I usually do.) The most time-consuming part of this is rolling the enchiladas; everything else is pretty fast. I like to serve these with tortilla chips and guacamole.
I had this dish a few years ago in the Chicago Eataly, and I loved it. When I got home, I immediately searched for recipe dupes of it, and this is the one I like best. You can make this recipe with either fresh or frozen ravioli. Unlike the previous two recipes, I don't think this one makes very good leftovers. I'd recommend you scale back the recipe if you're on your own or save this one for a night in with friends.
The pistachios are likely going to be your most expensive ingredient, but I wouldn't skip those. They give this dish a satisfying, salty crunch.
While my go-to summer pizza is definitely Margherita, I'm rather fond of spinach and artichoke hearts in the spring. That's the beauty of pizza — there are so many different topping combinations. (Next time I make this, I think I'm going to add some feta and sliced Kalamata olives on top.) This is a great recipe if you're feeding a crowd on a budget.
If you don't have a favorite pizza dough recipe or don't have the time to make one from scratch, store-bought pizza dough is a godsend.
I didn't learn to cook asparagus until I was out of college. And I didn't learn to cook it well until recently. This recipe is a super simple way to make asparagus taste good. Asparagus makes for a pretty versatile side dish if you want to experiment with herbs/seasonings, and it's easy to scale the recipe up or down depending on how many people you're feeding, too.
I'm not normally a pasta salad person, but this is a great side dish. I love the combination of cucumber, lemon, feta, and Israeli couscous. I generally serve this with baked chicken thighs and cut down the amount of parsley, but the salad would go great with any kind of grilled or baked meat. It's also pretty good all on its own.
I have a weakness for fancy-looking desserts, and parfaits in interesting glasses are some of my favorites. The longest part of this recipe is letting the chopped strawberries sit in the sugar; the rest of it can be done in just a couple minutes. And then you get to enjoy a salty-sweet, decadent dessert. If you don't have a food processor, a rolling pin and a plastic bag will crush the pretzels well enough.
Sometimes I just need to eat shortbread, and in the spring, that means jam shortbread. You only need flour, sugar, butter, salt, and your favorite jam to make this dessert. I like to use strawberry, raspberry, or a mixed berry jam for this, but just about anything will work. If you're not keen on mixing in the butter with your hands, a pastry blender (or two forks) will get the job done.
*****
With the change of the seasons, I'm on the hunt for new recipes to enjoy this spring that are simple and inexpensive. Finding cheap easy meals on a budget doesn't mean you can't also take advantage of the season! I hope some of the recipes I've linked will make it onto your to-try list in the next couple months. What foods are you looking forward to making now that the seasons are changing?
Audrey is an editor and writer who spends her free time on young adult books and video games. You can reach her on Twitter or through her website.
Image via Unsplash
Like this story? Follow The Financial Diet on Facebook, Instagram, and Twitter for daily tips and inspiration, and sign up for our email newsletter here.