10 Important Money Goals Every 20-Something Should Be Working Toward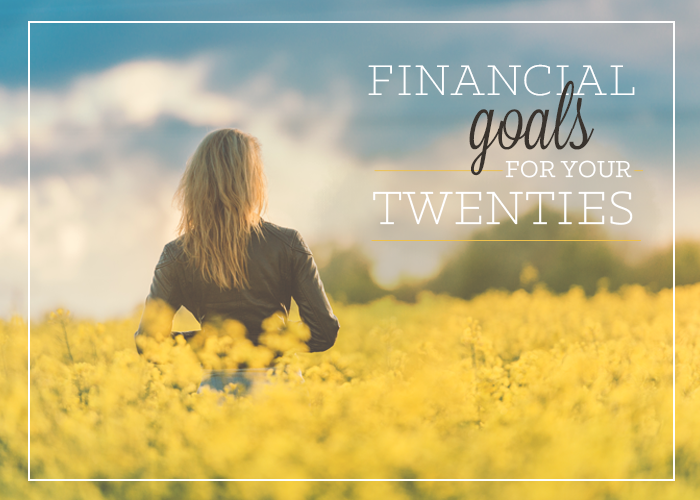 I'm smack in the middle of my twenties, and this decade of my life is passing faster than I ever would have imagined. That once very distant seeming 30-year-old version of myself is no longer that far away. While being financially fit has always been a priority for me, and I do feel as if I'm on track when it comes to reaching some of the goals I've set for myself, I do feel behind in other areas. I watch as some of my friends around me have moved into homes — properties they have purchased with sizable down payments that seem as if they've been conjured with the use of sorcery. I admire those acquaintances of mine who are just a few years older than me, but have reached career maturity in what seems like record time and are out-earning me by miles.
We are all on our own life paths and will hit milestones at different points in our lives. It's important that none of us feel tethered to a ladder of financial, personal, and professional maturity that we all must simultaneously climb one rung at a time. I do a lot of personal finance research for the purpose of this site, and over the last six months, I've read more articles about different financial goals
once should set for themselves in their 20s than I care to admit.
But in my mind, that's what these aspirations are: goals. Not milestones we NEED to reach, or else. I like to think of myself as being my own greatest financial cheerleader, and the person whom I want to make the most proud. My financial goals are not milestones for anyone other than myself, and I feel like it's my responsibility to create stability and financial freedom for myself, so I can live my best life.
Below, I've captured ten goals that I feel are useful for everything twenty-something to keep top of mind. I feel that, if followed, they can help us all become masters of our own finances. Take a look!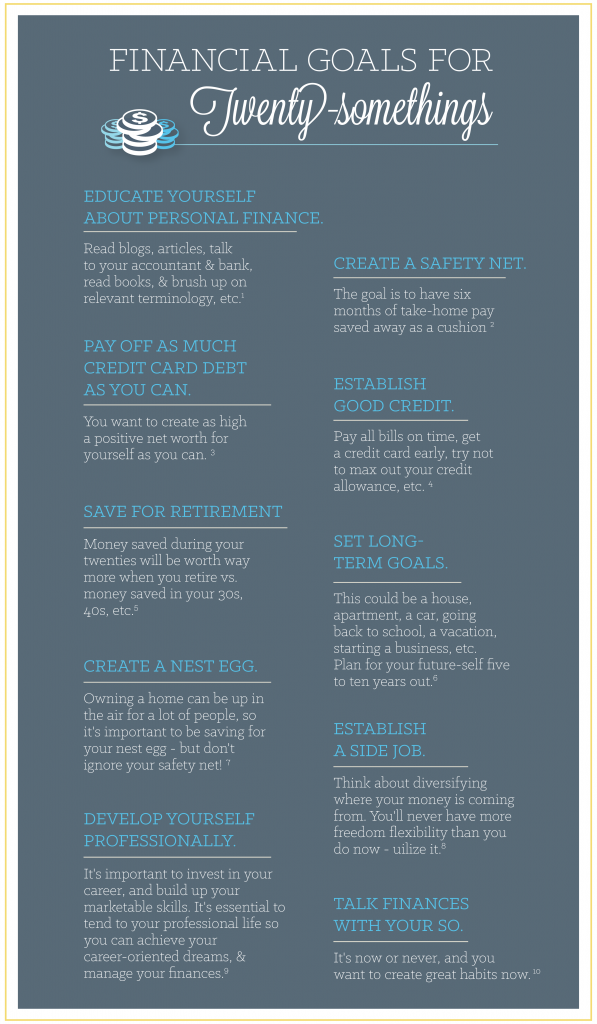 Sources in infographic.
1 | 2 | 3 | 4 (& here) | 5 | 6 | 7 | 8 | 9 | 10
Other excellent resources for what you need to be thinking about/doing in terms of financial planning in your twenties.
Remember, achieving financial freedom and independence is not a race. It's important to build up a strong financial foundation slowly and steadily, which will provide the most sustainable results for your long-term dreams.
Icons via Flaticon