10 Mandatory Questions & Answers For Everyone Interested In Student Loan Refinancing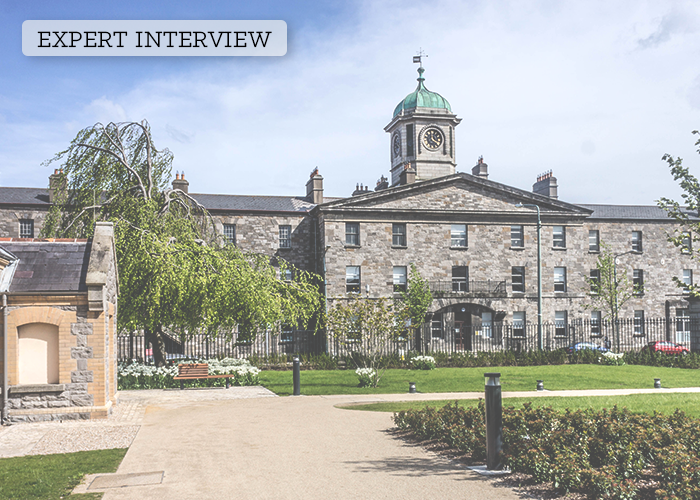 Today's installment of our Afraid To Ask: TFD's expert interview series, is all about questions one might have about the process of refinancing and consolidating student loans. The Afraid To Ask series is meant to provide a deeper insight into a variety of subjects, and shed light on topics people are sometimes ignorant about (myself included in every topic I cover!).
This week I interviewed Christina Kramlich, Senior Director of SoFi. (SoFi is a lender that provides student loan refinancing, mortgages and other types of loans, such as parent and personal loans.) She runs operations for SoFi Wealth, the new wealth management initiative within SoFi. Previously, she co-led Marketplace Investments and Investor Relations for SoFi, which she joined in early 2012, and she continues to raise funds for investment products developed by SoFi in her current role. Prior to SoFi, she held several business development roles at a variety of startup companies, including the first online credit card company, NextCard, which went public in 1999. Christina also advises a few startups and is on the board of Project Glimmer, a nonprofit focused on providing gifts for at-risk teens and young women across the US. She is an all around informed and engaged individual, invested in strengthening the financial education of young people. Check out our interview below!
Can you tell us a little bit about what student refinancing actually is?
If you've taken out loans to invest in your education, then you're likely aware that those loans can come with some pretty hefty interest rates, and paying off the debt can feel daunting at times. Student loan refinancing can be a powerful way to efficiently conquer your debt, helping you save money on interest, make lower monthly payments, pay off loans sooner and/or simplify your monthly bill.
Through private student loan consolidation, you will receive a new (hopefully lower) interest rate, based on your current financial picture. At SoFi, if you have strong monthly cash flow and track record of meeting your financial obligations, you could get a lower interest rate and see substantial savings — in fact, the average SoFi borrower saves $14,000 over the life of their loan.
Is everyone an eligible candidate for student loan refinancing?
Refinancing is a great solution for working graduates who have high-interest, unsubsidized Direct Loans, Graduate PLUS loans, and/or private loans. At SoFi, we look for candidates who are financially responsible in order to provide the lowest rates possible.
The general rule of thumb for any kind of refinancing is that the better shape your finances are in, the more likely you are to qualify for a lower rate. Most lenders look for a good credit score. Here's a big point of differentiation at SoFi. SoFi actually doesn't consider your FICO score, but we do look at your employment, monthly cash flow and borrowing history to determine if you qualify. We're able to offer significant savings and flexibility to US citizens or permanent residents who have graduated from more than 2200 Title IV accredited university undergrad and graduate programs.
Can you consolidate/refinance Federal and/or Private loans?
A discussion about student loan refinancing student loans would be incomplete without addressing the considerations for refinancing federal loans – after all, the vast majority of the $1.2 trillion in outstanding education debt is made up of federal loans. Most private lenders will only consolidate and refinance private loans, but SoFi accepts both private and federal loans.
The main thing to understand is that when you refinance federal student loans through a private lender, you lose some of the features and benefits that come along with those loans. If you think you'll need benefits like deferment or forbearance, special repayment plans like REPAYE, or the Public Service Loan Forgiveness Program, you might be better off keeping your loans with the government. But if you don't need them, and your priority is saving money, then refinancing federal loans could be a great option for you.
What is the difference between consolidating and refinancing?
When a private lender consolidates your loans, what they are really doing is refinancing your loans, with the goal to lock in a lower interest rate. Student loan refinancing is different than Direct Loan Consolidation, which is a government program that allows you to combine multiple federal education loans into a single loan with a new interest rate, which is a weighted average of your original loans' rates. When you consolidate through the government, you have the option of extending your payment term, which can lower your monthly payments -– but it also costs you more in interest over the life of the loan. The option may make sense if you need the lower payments today, but it's always good to be aware of how changing the terms of your loan will affect your bottom line. Only federal loans are eligible for Direct Loan Consolidation, so if your current loans are through private lenders, this likely isn't an option.
What are some benefits of both?
With Direct Loan Consolidation, you can consolidate federal loans into one loan, so this means one interest rate and one bill to pay each month, and you can still take advantage of certain federal programs like deferment (the temporary postponement of loan repayment), and income-driven repayment such as Pay As You Earn, or PAYE, and Income-Based Repayment, or IBR.
If you qualify for student loan refinancing, you'll likely benefit from a lower rate based on your current financial picture and you'll end up saving money over the life of your loan. Many lenders also offer other benefits, like forbearance options in case of sudden financial hardship and customer service resources – at SoFi, we offer those as well as free career services like unemployment protection and an Entrepreneur Program to help our members launch businesses and additional benefits like social and educational events.
What is a rate, and how do you go about getting one/finding out what yours is?
After you qualify to refinance, you may be given a range of loan options to choose from, for example fixed vs. variable interest rates and shorter vs. longer terms. Your "rate" refers to how much interest you'll accrue based on those term options. Fixed rate student loans typically have a rate that stays the same throughout the life of the loan, which can be a higher rate than variable rate student loans, but your payments will stay the same over the life of the loan. On the other hand, variable rate student loans typically have a rate that's tied to another "index" rate, for example, the prime rate or LIBOR, and can have a lower initial rate than fixed rate student loans, but payments (and total interest cost) change based on interest rate changes. With a variable rate, the longer it takes you to pay off the loan, the more opportunity there is for interest rates to rise, taking your loan's rate with it.
Many lenders make it easy to find out your rate through an easy online pre-qualification process. At SoFi.com, just a few pieces of information and a couple of minutes are enough to determine if you qualify and what your rate would be.
Is getting approval for loan consolidation or refinancing difficult or time-consuming?
It doesn't have to be! SoFi's application is completely online and with just a few pieces of information you can find out in minutes if you're approved and what your rate will be. When you're looking for the right lender for you, also consider things like customer service availability (you might have questions that need quick answers!) and benefits that will make your overall experience more pleasant. Don't forget to double check for any fees you might be charged, like origination fees or prepayment penalties — at SoFi, we charge neither.
How does SoFi differ from other loan consolidation/refinancing providers?
For qualified applicants, SoFi offers competitive rates and a range of options so you can optimize your monthly payments, lifetime cost of your loan, or payoff speed, and we don't charge origination fees or prepayment penalties. Beyond those great rates and terms, we strive to offer our members support through community events (think networking, education panels, and volunteer-oriented events), career services, and unemployment protection. SoFi can help you find a job if you lose yours -– we've helped more than 165 of our members find new jobs already. We also have a unique Entrepreneur Program, which allows qualified members to defer their student loan debt and access SoFi resources like mentorship and investors so their student debt doesn't get in the way of pursuing their dreams. Worth noting, too, that more than 400 organizations and companies offer SoFi as an employee benefit, so there might be additional discounts to take advantage of. If your employer doesn't offer SoFi, ask your HR department! Helping employees pay off their student loans is becoming an increasingly popular benefit.
Does student loan consolidation/repayment affect my credit score or health?
Responsible repayment of debt usually has a positive impact on your credit score, though it's worth noting that SoFi doesn't look at FICO scores because we feel they're not the most comprehensive or accurate way to gauge someone's overall financial wellness. If you do qualify for a lower interest rate through refinancing, it can be a great way to ease the burden of your student loan debt and start focusing on your financial future.
To check the rates and terms you qualify for, SoFi conducts a soft credit pull that will not affect your credit score, but if you choose a product and continue your application, we will request your full credit report from one or more consumer reporting agencies, which is considered a hard credit pull and can impact your credit score.
Are there any additional resources I should be made aware of? People to call for help or a consultation?
We have a lot of great resources on SoFi.com, including a Student Loan Calculator and our Student Loan Refinance:The Smart Borrower's Guide, and borrowers can access live customer service support 7 days a week to chat with our team about their questions.
Christina is a financial advisor and a registered representative and holds FINRA Series 7, 62, 63 & 66 licenses. She is actively pursuing her CFP designation. 

Image via Flickr