10 Pre-Made Trader Joe's Meals Under $5 (That Can Replace Your Fave Takeout)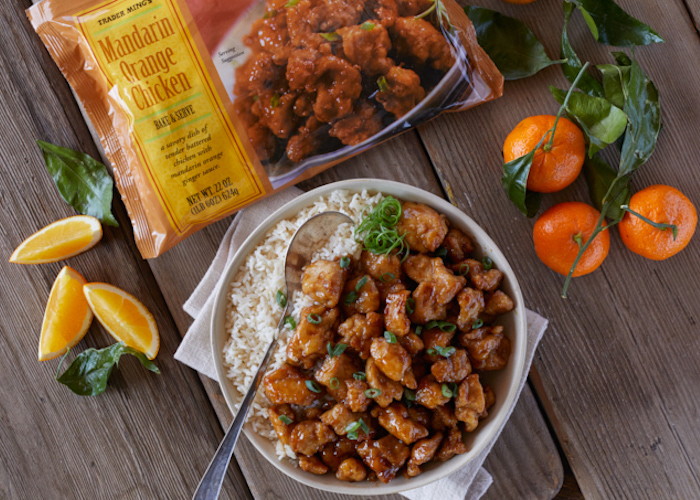 Like most of America, I find walking into a Trader Joe's to be an unparalleled experience of bliss. Besides the fun of browsing the aisles (because it is way more fun than your average mainstream grocery chain), one of the things I love most about TJ's is their affordable fridge and frozen selection that I often go to in lieu of a takeout meal. 
Months into the pandemic, even without the temptation of overspending at happy hour or a girls night out, I found that my budget wasn't, well, budging. I was ready to jump on the money-saving bandwagon with the masses and throw a little more into my savings than I normally would. Yet, somehow, my money was still being spent. 
Shamefully, meal delivery was one of my biggest spending categories. Eek! To keep from Uber Eats-ing my way through the month, I decided to replace a few of my religious Friday takeout meals with Trader Joe's substitutes to cut costs and avoid hefty delivery fees. The result? I'm still able to enjoy effortless cheat meals that also leave my wallet satisfied.
Behold – I've rounded up the best Trader Joe's comfort meals for those weekend nights when all you want is to change from sweatpants into pajamas, browse Netflix, and chow down on a delicious, easy, and not-so-nutritious meal. Not only are the sticker prices less than menu prices (the average cost of takeout is $13 before delivery fees), you save by not paying said fees + tips, too!
1. Mandarin Orange Chicken – $4.99
It would be a crime not to start this list with the infamous frozen orange chicken that rivals Panda Express (as seen in the header image above). I mean that; it literally tastes like Panda Express orange chicken, and probably has around the same nutritional value (aka none). If you're someone like me who has shamefully paid upwards of $25 just to have a Panda bowl delivered to your door, this cheaper option is a no-brainer the next time you crave fast-food Chinese. Paired with TJ's exceptional fried rice, potstickers, or their frozen honey walnut shrimp, you've got yourself a homemade Panda bowl with leftovers! ($4.99 / 22 oz. bag)

2. Pizza Parlanno – $4.99

A toss-up between the wood-fired Naples style uncured pepperoni pizza, which is equally divine, the pizza parlanno is a personal favorite… so let's start there. I am a firm believer that you should always have a frozen pizza stashed away in your freezer for a rainy day; and if you frequent Joe's pizza section, you already know that it's as good as they come. For me, the parlanno takes the cake and is far superior to other frozen pizzas I've had in my time. It boasts not only pepperoni but sausage, peppers, and onions on a crispy, yummy crust. Pizza Hut, who? ($4.99 / box)

3. Wood-Fired Naples Style Uncured Pepperoni Pizza – $4.99
Now for the purists. If your pizza cravings include classic toppings and classic toppings only, the Naples pepperoni pizza might be more your speed. While most frozen pizzas are hit or miss, I can safely say this one is fire (wood-fire, that is!) It's exactly what you'd expect – a delicious, hearty pepperoni pizza bakeable in about 15 minutes. It has a thick crust that bakes well and isn't too doughy, all while being loads cheaper than ordering takeout from even the crummiest of pizza joints. ($4.99 / box)

4. Burrata, Prosciutto and Arugula Flatbread – $4.99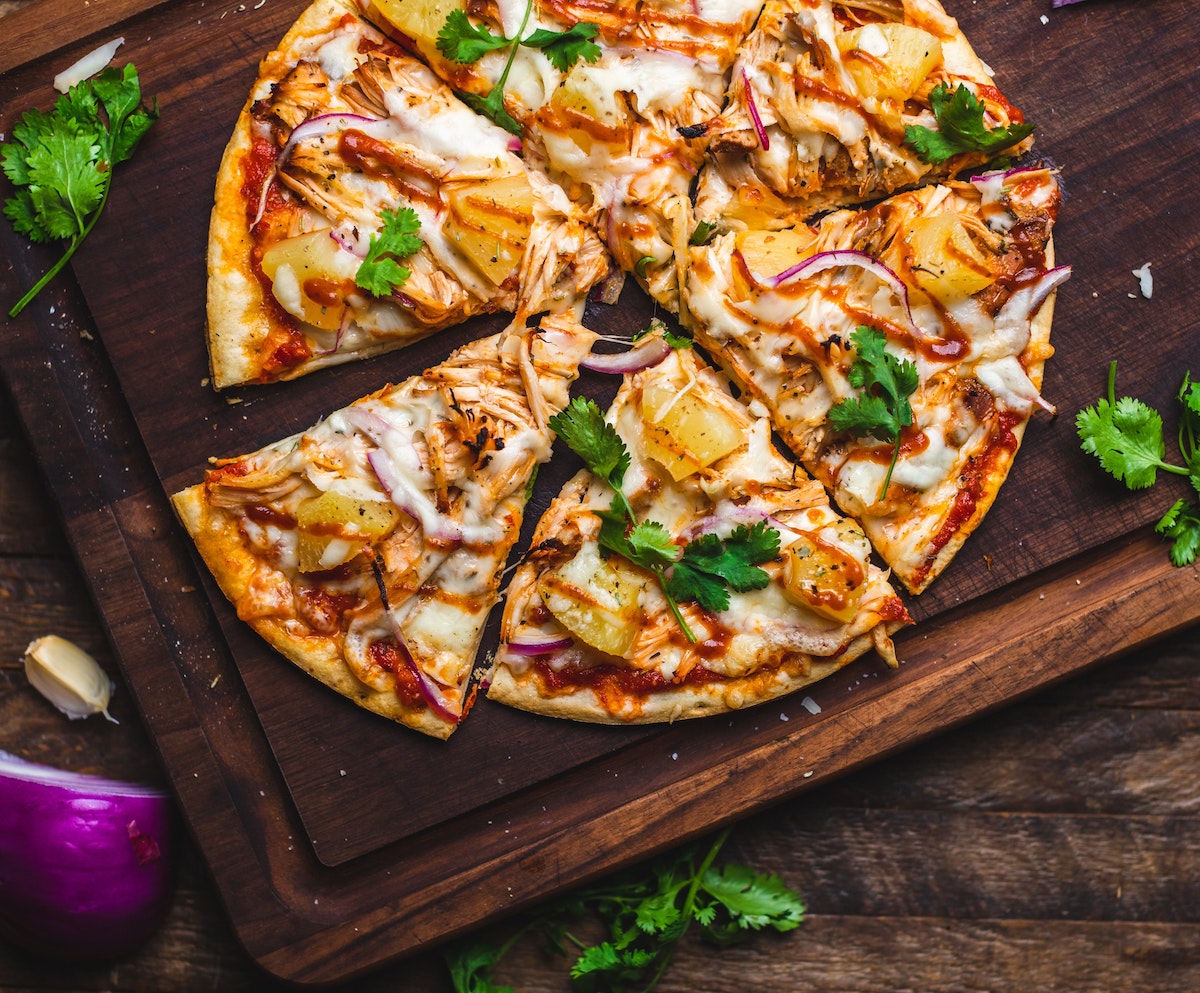 Perhaps you've consumed an unnatural quantity of frozen pizzas during this pandemic. Same. Fortunately, this fancy flatbread, which is really just an elevated pizza, allows you to switch things up… while still staying in that carby pizza realm! You can kick tomato sauce to the curb with this dish. Hearty and flavorful, this flatbread includes the titular ingredients along with an impressive blend of cheeses and surprisingly crispy crust! ($4.99 / box)
5. Chicken Enchiladas Verde – $1.99
If you're anything like me, you have a particular knack for holding up traffic at the fridge section of TJ's. I always start and end my perusing there because, despite fridge meals being a little higher priced than frozen, there are a few staples that are just too good to pass up. Enter, the salsa verde enchiladas. While enchiladas have never been my go-to choice when dining at a Mexican restaurant, I'm not playing when I say that the salsa verde element of these are top-notch. (1.99 / 2 pack)

6. Chicken Burrito Bowl – $3.49 
Arguably the healthiest thing on this list, the chicken burrito bowl seems to be a solid item across various internet rankings of the TJ's freezer section. Why? For a microwavable burrito bowl, it tastes pretty delicious. Often, I'll throw a few slices of avocado on top for added freshness, and I suspect a dollop of guac would make this bowl next level. This one works well for an easy lunch or dinner and scratches that Chipotle itch.  ($3.49 / bowl)

7. Thai Noodles – $1.99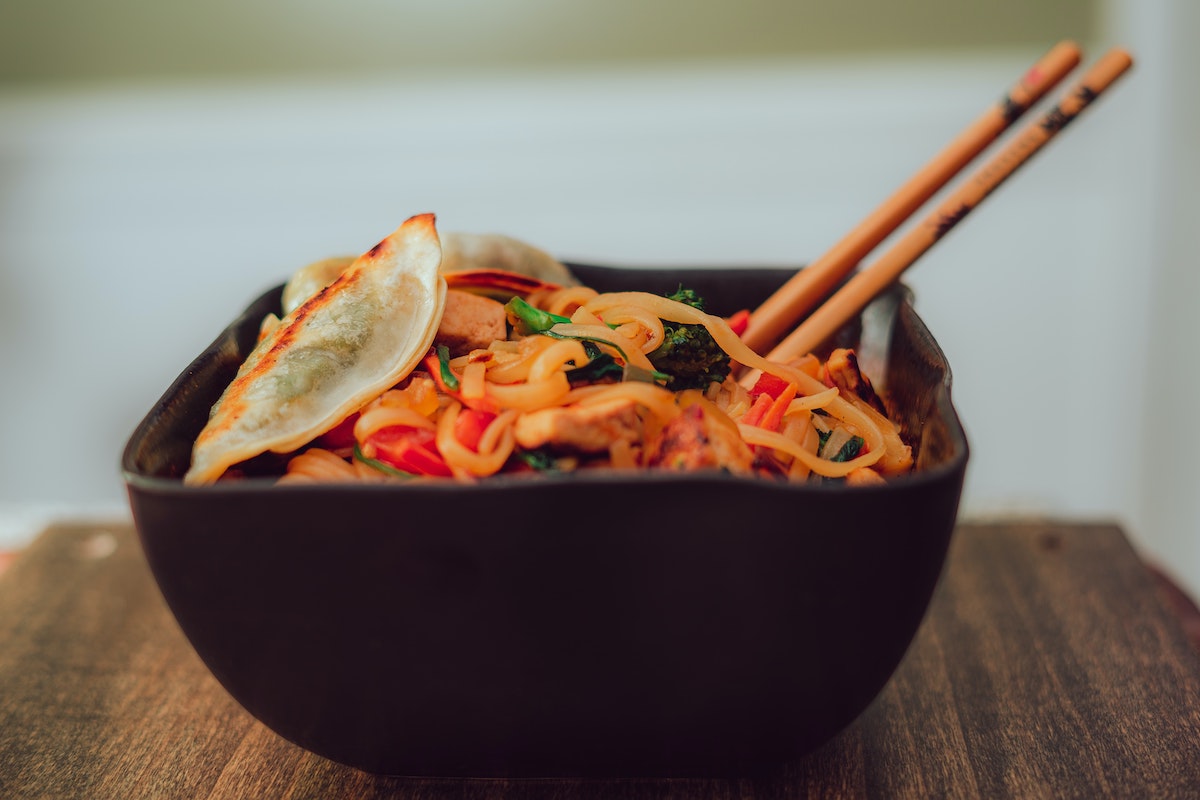 I'll admit that I was skeptical when picking up one of the newer additions to the TJ's catalog: instant Thai noodles. Let's be clear, there is no substitute for the real thing when it comes to Asian food, but for a microwavable dinner, these noodles were better than expected. Available in three variants, garlic sauce, red curry, and peanut satay, the Thai noodles win an award for the easiest Thai meal ever prepared. Unwrap the noodles. Add in the sauce. Microwave. Eat. ($1.99 / box)

8. Korma Fish Curry with Basmati Rice – $4.19
Don't let the fear of trying frozen fish keep you away from this find. I went a good long time without mustering up the courage to try the korma fish curry with basmati rice, and it's one of the premade meals that surprised me most! It's filling, not too shabby calories-wise (the sodium is where it gets you, of course), and the sauce is stellar. ($4.19 / serving)

9. Korean-Inspired Bulgogi Beef Fried Rice with Kimchi – $4.99

This one is a mouthful… literally. The best thing about this delicious dish is that it's the perfect side for a more elaborate meal but can also be eaten on its own as a meal in itself. Bust out that skillet and quickly heat this blend of grilled beef, veggies, kimchi, and fried rice. For me, this one is a personal favorite because it tastes fresh, well seasoned, and it doesn't leave you feeling that unhealthy. ($4.99 / bag)

10. Chicken Tikka Masala – $3.69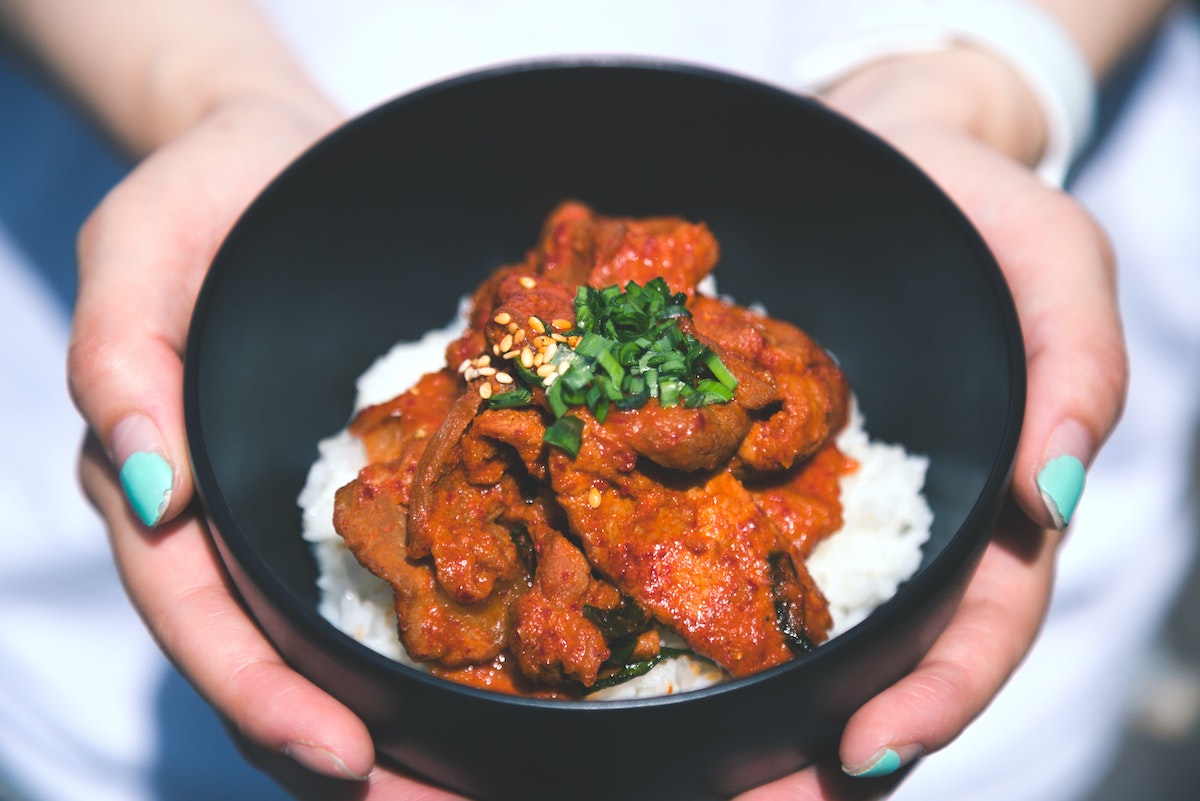 What would this list be without Trader Joe's crown jewel of frozen delight? Haters can try to hate on this replica of the classic Indian dish but, let me tell you, it's pretty hard to criticize. Say goodbye to takeout because this TJ staple is as good a premade version of tikka masala as you'll get. It's a consistent choice for me when I'm not fully committed to the pricey fees that come with ordering from my favorite neighborhood Indian place. ($3.69 / pack)
Kailey Hansen is a communications specialist in the greater Chicago area. She enjoys yoga, reading, and Swiffering her apartment.
Images: Header via Trader Joes / In-Post via Unsplash