10 Things Your Mom Actually Wants For Christmas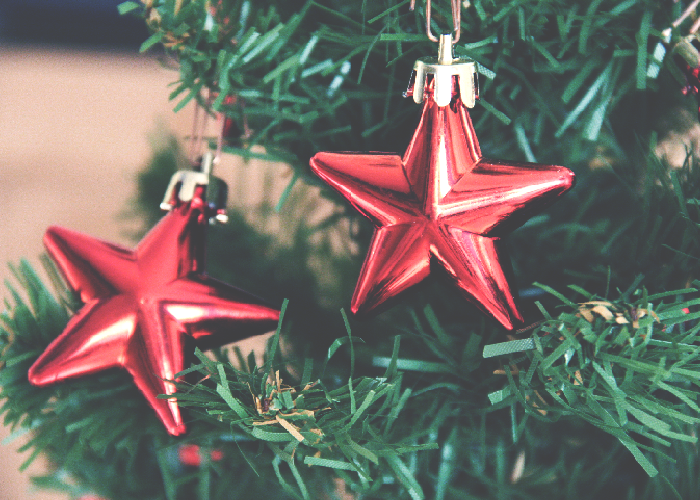 If you're wondering what to get your mother that she will actually enjoy this year, it's not as complicated as you're probably thinking. Here are 10 foolproof options for the perfect mom gift, from a mom herself.
1. A richer version of anything she already buys or uses routinely. She likes Champagne? Get her an exceptional bottle. She loves coffee? Find artisan-sourced, locally-roasted beans. A wool sweater is her winter best friend? Make it cashmere. She limits herself to drugstore lipstick? Get the same shade in Dior. (It's actually worth the upcharge.) If she's already buying or using it, she needs it or wants it. Give her an upgrade.
2. Something she loves and doesn't need. If it makes your dad frown, get it for mom. In my case, that's more quilting fabric. My husband hates that I could probably keep our entire town warm making quilts with what I have in my stash. Two Christmases ago my now fiancé-in-law gave me a lovely packet of fabric cuts from City Quilter. That's when I knew I wanted him to propose to my daughter.
3. Something that shows you are using the education your parents slaved to pay for. Thoughtfully-chosen literary novel: yes. Beer hat: no.
4. A unique experience with you and you alone. (Make sure it includes selfies so Mom can win at Facebook.)
5. Your airline miles or hotel points. You don't merit enough vacation time yet to properly use those points. Give Mom a free getaway.
6. Go together with your siblings to buy something big. Don't split a $30 gift. Put in at least $50 each and get something that will really make an impact, and will give you way more options when it comes to the kind of gift you want to get.
7. Documentation that your parents are released from all co-signing obligations on loans and leases. You're on your own. Cut the leash. (It might feel very practical and un-fun, but it's one of the most powerful gifts you can give, if you're able.)
8. Anything from a museum store. Except the Museum of Sex. Not that store.
9. Technical consulting for some app or gizmo that isn't as idiot-proof as the designers think it is. Mom's not the idiot. The designer is. Still, dedicated, patient, expert tech support is something most people can use, moms included.
10. A grandchild. You know how much your grandparents adore you and vice versa. Why would you deprive your mom of that?
Joanne Cleaver authored The Career Lattice (McGraw Professional, 2012) and leads workshops on lattice topics for executives and regular folks. Her firm designs and manages research projects that shows employers how well they are doing in terms of advancing women and how they can do better.
Image via Pexels