10 Wallet-Friendly Ways To Be A More Generous Person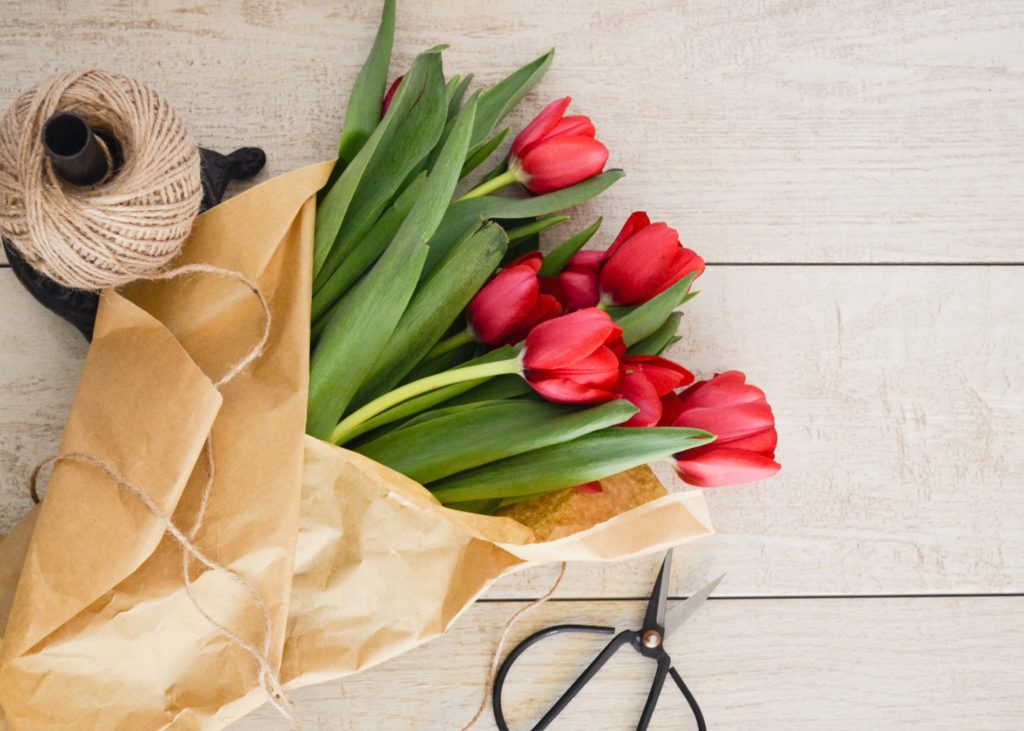 When I got a $5 allowance as a kid, I had to put 50 cents into one of the little pink envelopes from our church for the offering plate on Sunday. It felt weird at the time ($4.50 seemed awkward compared to the nice round $5, and even at that age I wondered what 50 cents could do), but the lesson has stuck with me. In my adult working life and throughout my spiritual development, I've consistently felt called to "tithe" or put aside 10% of my income towards charitable giving, a practice that was only possible because my family paid for my college education completely and I started my professional life debt free.
At my former job with automatically matched retirement savings and a middle-class salary that covered all my expenses, money was something I had available to empower the causes I cared about. Now with my current job (which I love) and its drastically reduced hours and income, it's time and energy I have in abundance. It's hard to accept that those are my new powers to change the world for the better and recognize the myriad ways I can use them. Those ways don't feel as simple or easy for me as giving money. Reading an upsetting headline and donating to the relevant charity on their website is as effortless as online shopping. Making time commitments and working with strangers at local organizations requires a lot more effort when you're shy and resistant to change. My belief in charitable giving is deep-rooted, and I have to teach myself that using my time instead of my money (so that I can put aside more in savings) is not a violation of my values, but actually a more impactful way to enact those values.
No matter what our financial situation, I know we all have gifts we can share to make the world a better place. Here are 10 ways I'm trying to give back that don't necessarily require a lot of money.
1. Volunteer
This is the broadest and most obvious way to give back when you can't give financially. Your time and your talents are as valuable (if not more so) than your treasure. The personal, social, and societal benefits of volunteering are numerous and well documented. Start researching what opportunities might fit your skills, availability, and passions.
If transportation, scheduling, or social anxiety makes you hesitant to volunteer in person, virtual or digital volunteering is an option. Especially if you have experience with web design, coding, writing, or proofreading, you can support meaningful charitable work from your own home.
2. Check in with Your Neighbors
In the diverse urban neighborhoods I've lived in, I've been so grateful to the neighbors who've gotten to know me by name looked out for me. If they needed a hand, I'd be ready help because I feel bound to them just through our simple social engagement. Social cohesion can make a real difference in the quality of life in a community, and you can be a part of it by reaching out. Start saying hello to the people you see regularly. Introduce yourself when someone moves in to your building or neighborhood, maybe offering a card or baked good to welcome them. Over time you could find ways to support each other through little favors like baby or pet-sitting during minor emergencies, or providing a casserole or a grocery run when someone becomes injured and homebound. Breaking down the walls of social isolation through friendly interactions and support benefits you as much as others.
3. Stay Informed about Local Politics
Many of the concerns addressed by charitable work have their root causes in law and policy. It's easy (sometimes too easy) to see this connection at a national level, but we're not always aware of how local policies are impacting the issues that matter to us. Local laws can create zoning for affordable housing options to decrease homelessness, abolish food deserts by helping bring grocery stores and farmers' markets to low-income neighborhoods, maintain urban green spaces, create access to natural areas, keep local bodies of water clean, and school boards can ensure that young people receive a good education and enriching programs. Even if the only thing you can afford to do is read up on local politicians and candidates and vote according to your values, you can make a real difference in your community. Rock the (local) vote!
4. Promote Organizations You Believe In
When you learn about an organization that's doing amazing work, just talking about it on social media or IRL can make a difference. Some charities are household names because of their size or because they've been around for long time, but that doesn't necessarily mean that they're the most effective or that they're aligned with the causes close to your heart. If you aren't in a financial position to give yourself, sharing information about the work of smaller organizations with friends and family who might be in a better position to give is another way to offer support. You don't have to be an influencer to be influential.
5. Shop at Thrift Stores Whose Proceeds Go to Great Causes
Most thrift shops are run by charitable organizations who fund their operations in part through the proceeds of their sales. When you shop at thrift stores not only are you saving money by not buying new (and saving the environment by avoiding fast fashion and keeping clothes out of a landfill), but often you're also aiding a soup kitchen or homeless shelter. In some cities there are thrift stores that support local AIDS or cancer patients and those who care for them. See if you can find a thrift store that has a selection of clothes you like and also supports charitable work you value.
6. Charity Runs
I can attest that races with a charity component (either a portion of your entry fee supports a cause, or you ask others to fundraise for you) can inspire you to stay active. My past self would never believe that I would be running 10-mile races and half marathons, but when I've registered for a race, I'm more motivated to work out regularly than I ever was by the guilt of a gym membership (and having much more fun). All you need is a good pair of running shoes and a training plan, which you can find online for free. If running isn't your thing, you could find other physical challenges like bike races, "yogathons," or even kickball tournaments connected to a cause.
7. Microlending
Research suggests that despite their popularity, microloans aren't necessarily the best way to support those in extreme poverty. However, microloans can be helpful in places where traditional banking services aren't available. And, they can be helpful to you since the money is almost always repaid. If giving away money to charity feels like a risky new budget line given your current finances but you still want to help others financially, you could choose a low risk microloan instead. When the money is given back several months or a year later, you can decide whether to relend or to take back the money for now depending on your current needs. You're still helping others by lending instead of giving.
8. Do Your Research
If you do decide to give, make sure your money is being used effectively. The first step for larger charities is to vet them using a charity assessment site, like Charity Navigator. They rate organizations based on their financial transparency and how much of the money they receive actually goes toward the cause (rather than to marketing, fundraising and administrative costs).
But you can take your research one step further and ask, "is the work I'm funding really making a difference?" Issues like systemic injustice and global poverty are complex. It takes research and reflection to discover what types of support are the most beneficial. Try to find an organization that reports and explains their outcomes, or that openly shows how they're evaluating the effectiveness of their work and making changes based on those evaluations. If you're using the power of your money to make a difference in the world, it's important to be as discerning and diligent as you would with any other financial decision.
9. Give Charitable Donations as Gifts
Some of the people on your gift list might be doing well financially, and they buy themselves the things that you might have given them as gifts. Or maybe they've completed the Konmari method and are now very particular about which items "spark joy." Or maybe they're just hard to shop for, and you don't want to default to gift cards yet again.
Consider combining the gift giving and charitable giving parts of your budget and giving charitable gifts or donations in lieu of traditional gifts. This combination can "feed two birds with one seed" (because throwing stones at animals doesn't seem to be an appropriate analogy for giving back). Many charities make it easy to donate in someone else's honor and will send an attractive paper or e-card to the honoree. And other charities offer "gifts", like school supply packages, malaria-preventing mosquito nets, or endangered animal adoption that make the donation more concrete than just a notification and dollar amount. Choosing a specific gift that reflects your loved one's personality, profession, or interests can be a really touching and meaningful tribute.
10. Give Back to the Organizations That Have Given to You
When I was in graduate school, free entertainment like PBS television (looking at you, Rick Steves!), NPR shows, and podcasts gave me much needed relief, and they were all available at no cost to me. When I found work teaching soon after graduation, these were some of the first institutions I tried to support through recurring donations. I felt proud that I had a chance to pay them back for the help they'd given me and pay it forward to those currently enjoying their content when they can't afford anything else.
I still love these shows, and now I'm helping ensure that the creators have the resources they need to keep producing their programs. If you can afford a Netflix subscription, you can usually afford a small recurring sponsorship to not-for-profit media that enriches your life. If you're being compensated for your work, try to compensate artists, journalists, and entertainers for theirs.
Valerie is an adjunct professor in upstate New York teaching Latin and writing electives. When she's not working or at the yoga studio, you can find her on her porch binging podcasts.
Image via Unsplash
Like this story? Follow The Financial Diet on Facebook, Instagram, and Twitter for daily tips and inspiration, and sign up for our email newsletter here.