12 Barely-Noticeable Swaps To Save You Money This Month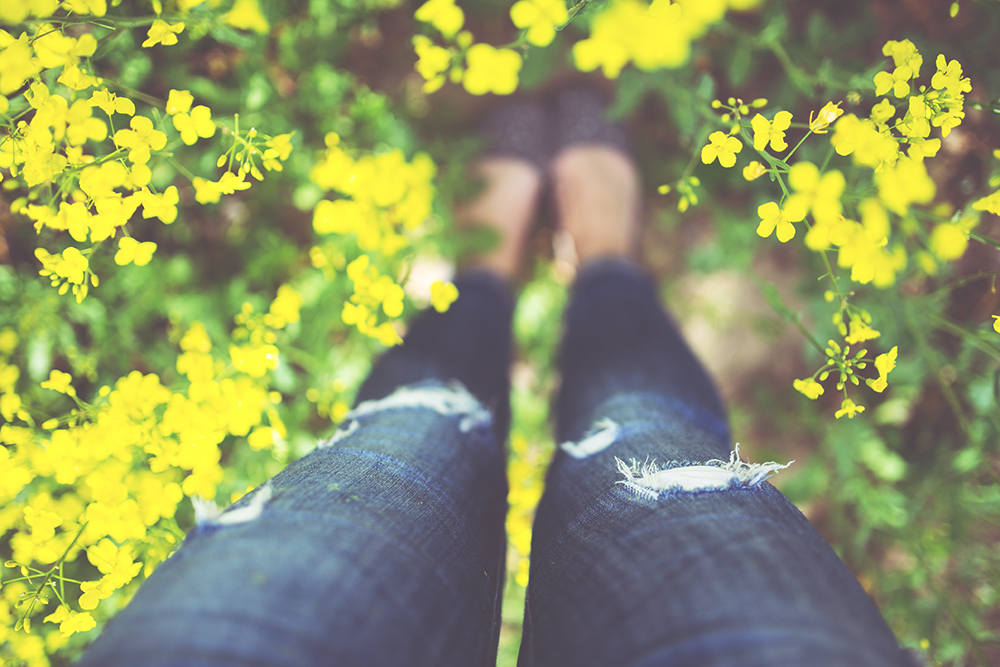 On the first day of every month I always set new goals for myself — ones that I want to achieve over the next 30 or so days. You know, trying to turn ~dreams into accomplishments~ and pushing myself to hit new milestones and keep moving forward. This month, I'm focusing on implementing simple swaps that are virtually painless, which will help keep more money in my wallet. One of the more significant swaps I'll be making is trading in drug store brand name items for generic brands. For example, my expensive coconut scrub body wash will get traded in for simple bars of soap, and my expensive shampoo and conditioner will get swapped for the generic two-in-one option. Even my six blade hot pink razor is going to take a hiatus while I opt for a cheaper variety over the course of the month. Perhaps some of these changes will be adopted into my lifestyle permanently while some may not, but it's worth trying to see where I can eliminate wasteful spending in my budget nonetheless. Take a look at the 12 thought starter ideas for simple swaps below.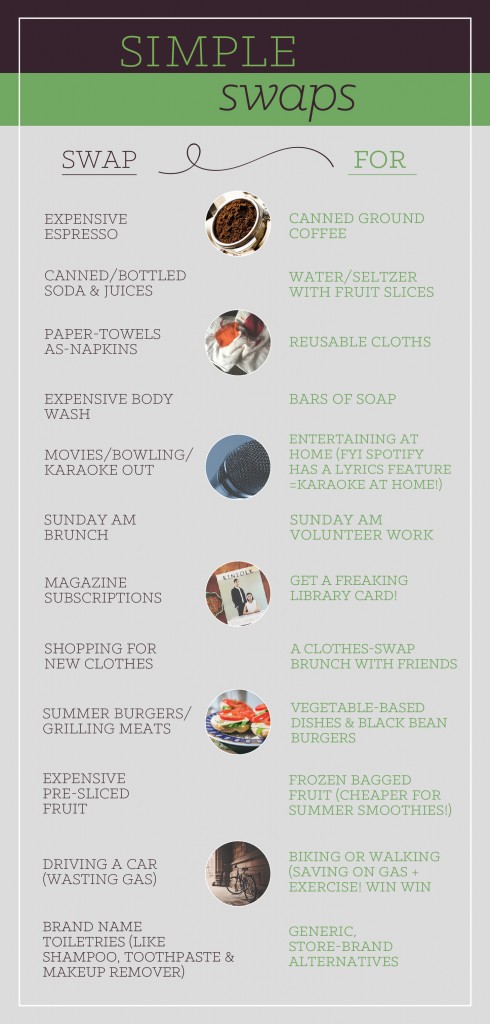 If you're trying to eat less meat and save money, swapping out expensive ground meat patties for homemade bean burgers is a great way to start. I've made both of these bean burgers here and here, which are delicious and super cheap (under a $1 to make). Think about other areas at the grocery store where you spend a lot of money — for me I spend on fresh cut fruit and containers of cold brew coffee (yikes, one of my biggest splurge items). Swap out pre-sliced containers of mango, pineapple, strawberries, etc., for bags of frozen fruit which is nearly always less expensive. Also, instead of pre-made cold brew coffee, make your own concoction, which is an absurdly simple process of just two steps — you let the coffee grinds sit in water overnight and then filter them out in the AM using a mesh bag.
These swaps don't have to be sad — get creative with looking at the way you habitually shop at the grocery store and pharmacy. Opt for generic products wherever you are able to, and concentrate on stretching your dollar as far as you can. Plan activities as opposed to dinners, brunches and drinks. There are also great resources for volunteer options here, and cheap weekend ideas here.
What are your month-long finance goals? Share them below so we can keep each other honest! l will be posting a follow-up at the end of the month to share how much money I've saved by implementing the swaps listed above. Good luck!