12 Basic Items I Always Regret Not Having When I Travel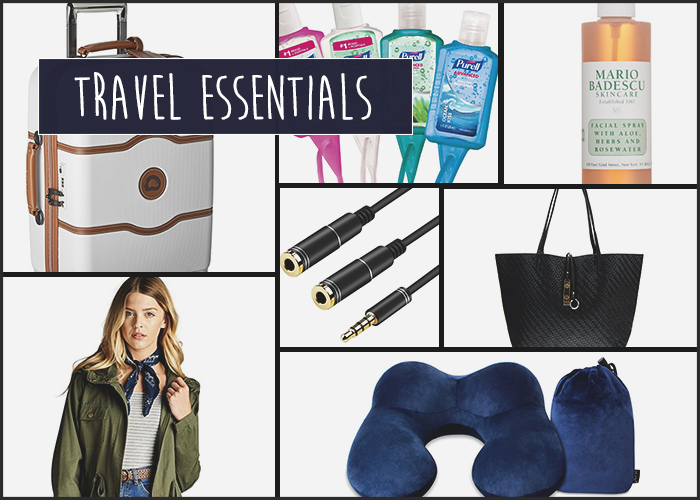 This year is a pretty intense one for TFD and myself personally. As you guys (maybe? probably?) know, we have a book coming up, and I am scheduled to be married next year — in the next 12 months alone, I already have nearly 20 personal and work trips on the calendar, ranging for everything from promotional events to conventions to oh, hey, celebrating our upcoming marriage with some of our closest friends. It's exciting, of course, as someone who genuinely loves to travel, but it's also a daunting thing.
Aside from the logistical details, there is also the ever-increasing need for me to become someone who is "good at travel." I know that means many things (I am already one of those people who gets to the airport ridiculously-early and makes a semi-deranged spreadsheet down to the tiniest detail of what I need to pack), but it particularly means equipping myself with the items I need to stay organized, comfortable, working well, and hydrated enough not to be a withered husk by the time I arrive back home.
It's not exhaustive, but I've come up with a short-ish list of the items I have often regretted not having in the past when I traveled, and am investing in to make the coming year that much smoother.
1. A SOLID (AND CUTE!) CARRY-ON SUITCASE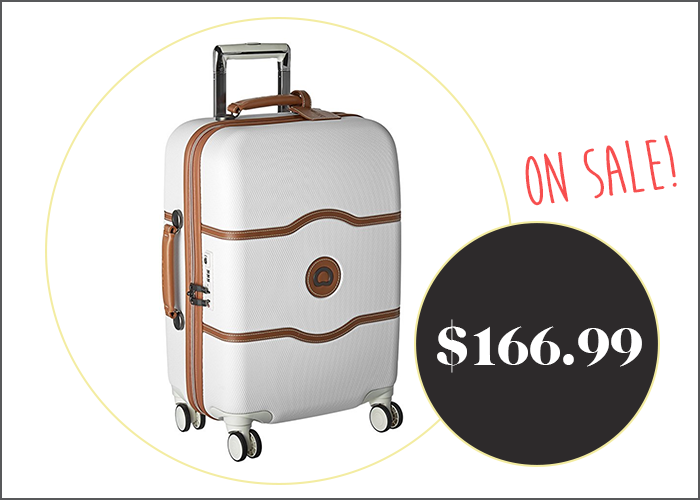 So, I have officially become one of those people who ALWAYS carries-on, except in cases of absolute necessity. I can now get my packing down to a compact carry-on situation, even for over a week spent in a cold, drizzly climate. I'm ruthless now. But my trusty ol' Samsonite that I've been dragging around with me for the past six years may be finally seeing its last legs. (The whole netted section where I store my scarves/underwear/pajamas/etc is in complete tatters, and causing my belongings to turn into one large, inconvenient ball. And if you don't have a really solid, sturdy carry-on bag, your travel game will always be a mess. Luckily for me, this piece of luggage — well-reviewed, conveniently laid-out, and chic! — I've been coveting for some time is currently on a great sale. | Delsey Luggage Chatelet Hard+ 21 Carry on 4 Wheel Spinner, Champagne
2. DRY. FUCKIN. SHAMPOO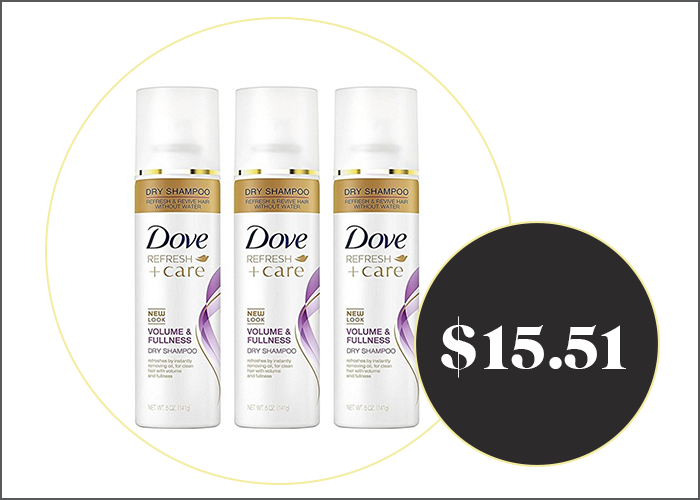 Dry shampoo is life, and is never more of a lifesaver than during long periods of travel. The Dove brand, I've found, is extremely solid and very affordable, plus it smells nice. I always have a can of this with me when I travel. | Dove Dry Shampoo Refresh and Care Volume and Fullness, 5 Ounces, 3 Pack
3. REHYDRATING FACIAL SPRAY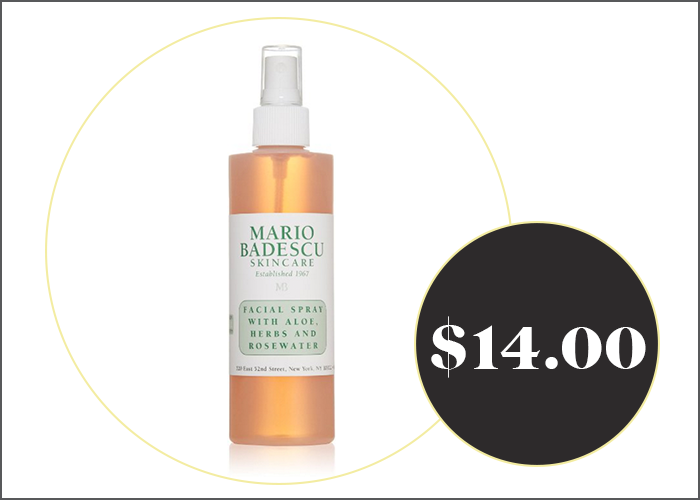 As someone whose skin naturally tends towards the very dry, I'm always on the hunt for something that will keep me feeling moist and soothed during flights, because I will otherwise — without fail! — arrive looking like a cadaver. (Let's be honest, that sodium-and-booze-packed bloody mary I always get as a flying ritual certainly doesn't help, but I'm never giving that up.) After reading about it incessantly from the skincare bloggers I follow, I finally grabbed a travel-sized bottle of this stuff on a whim at a Nordstrom Rack and holy. shit.. It really is as great as they say, and is the perfect soothing/hydrating item for when you travel. | Mario Badescu Facial Spray with Aloe, Herbs and Rosewater, 8 oz.
4. AN AUDIO SPLITTER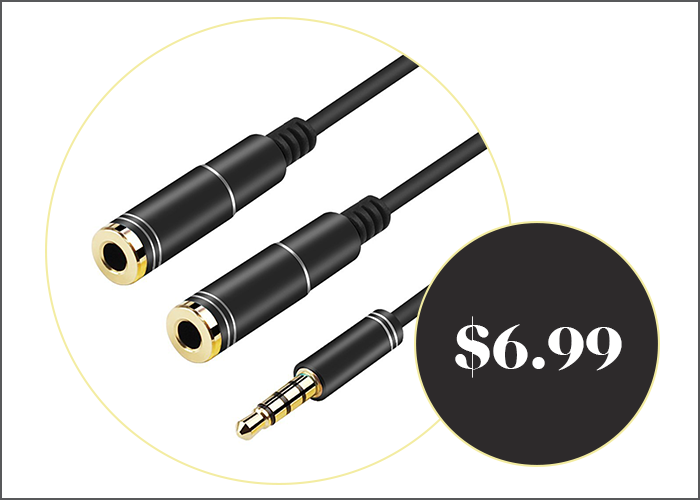 By far the biggest item that I always thought to myself "Damn, I wish I had that" when I traveled, and yet never thought ahead enough to actually get, was a headphone splitter. (Now I have one.) Buying it online instead of at the airport in a panic will save you literally, like, 70% of the cost, and basically any time you are traveling with another person, you will find yourself wanting this. I use mine most often when traveling via bus or train, therefore without any kind of TV screen, and want to watch a movie with my travel buddy. | ARCHEER Audio Splitter Cable 3.5mm Male to 2 Female Jack Headphone Splitter Adapter 4-Pole Aux Cable with Two Separate Headphone plugs, Compatible with iPhone, Samsung, Tablets, MP3 players – 0.5M
5. SNACK MIX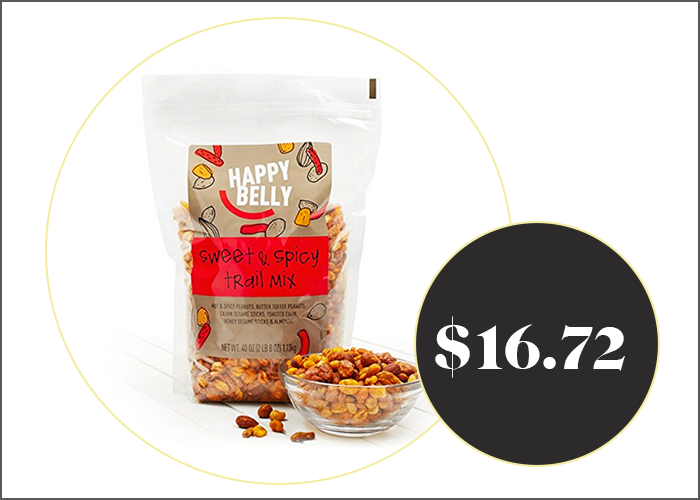 The only way to not find yourself hemorrhaging money on way-overpriced airport snacks (or, god forbid, purchased snacks in the actual airplane, is to bring something with you that you know you will want to eat. I find a nice, yummy trail mix is a great go-to to keep my cravings soothed and my desire to buy $6 tubes of Pringles extinguished. | Happy Belly Sweet & Spicy Trail Mix, 40 Ounce
6. HAND SANITIZER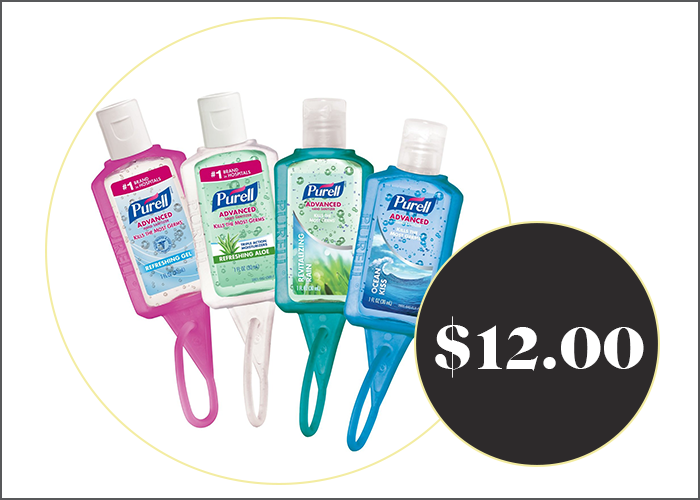 You honestly want to take a full-body scalding shower after coming in contact with a plane/train/bus bathroom, but in the absence of that option, a handy little tube of Purell will have to do. | PURELL Advanced Instant Hand Sanitizer – Travel Sized Jelly Wrap Portable Sanitizer Bottles, Scented – (1 oz, Pack of 8)
7. A DECENT TRAVEL PILLOW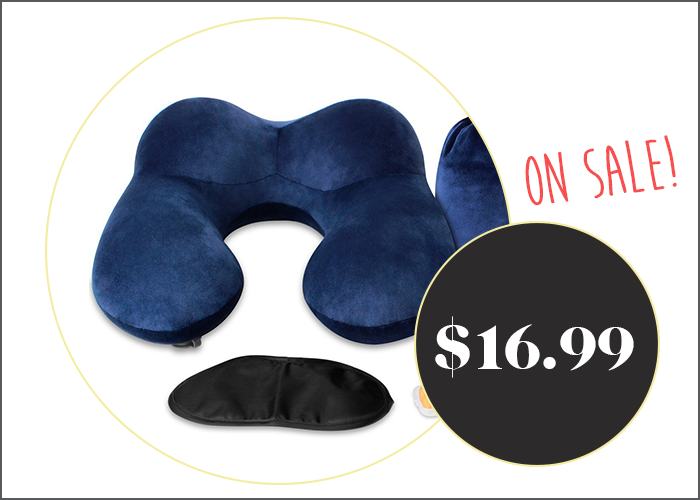 I've tried a lot of different travel pillows, but this kind with the weird little humps on the back are by far the best for actually sleeping. It allows you to get into a variety of positions and still have neck support, plus it deflates so you don't have to be the idiot walking around with a giant pillow all day. | Travel Pillow, LIANSING Airplane Inflatable Travle Neck Pillow Push-Button Soft Velvet with Earbuds Goggles 3 in 1 and Straps for Office Airplane Travel Car Lunch Break
8. A BIG, REVERSIBLE TOTE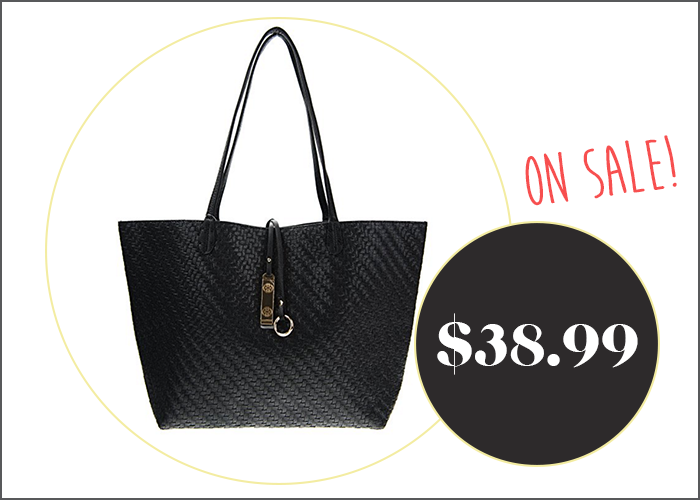 Ever since I got a reversible leather tote from my mom two Christmases ago, I've never used anything else to travel. Its reversible-ness allows it to match everything, it has a pouch for storage of important stuff while being open enough to access everything else while locked in an extremely-cramped travel seat, and it's super easy to keep clean. Unfortunately, my exact one isn't made anymore, but this one is very similar and comes in tons of color combinations (and at a great price!) | Canal Collections Reversible 2 in 1 Woven Pattern Fashion Tote Handbag with Pouch (Black)
9. FACE-CLEANSING WIPES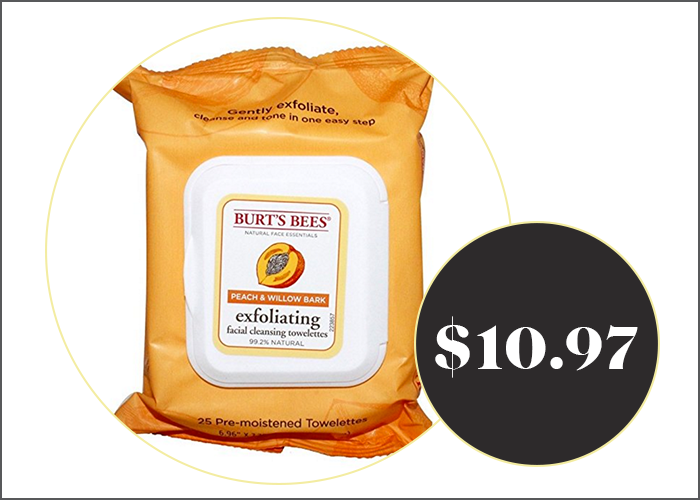 I've gotten into the habit of carrying face-washing wipes with me when I travel, especially by plane, and especially on longer trips. And it makes a huge difference in not just "not having that disgusting post-travel feeling," but also in avoiding what is otherwise a frequent source of breakouts. A simple pack of good, moisturizing face wipes can be the difference between travel taking a huge toll on your skin, and feeling pretty great overall. | Burt's Bees Facial Cleansing Towelettes, Peach and Willow Bark, 25 Count
10. AN EXTREMELY VERSATILE JACKET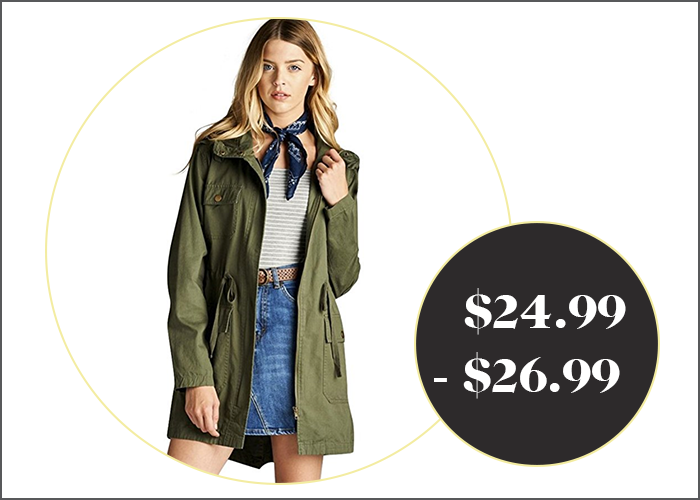 A big travel essential, I've found, is One Jacket To Rule Them All. Getting a jacket that is waterproof, allows for several different types of weather, and is easy to layer underneath, means cutting your packing obligations hugely. This super-neutral anorak is a great example of that kind of jacket (a beige trench is another great option!) | Tabeez Women's Military Safari Anorak Draping Front Parka with Patches (Mediu…
11. A NEUTRAL, CROSS-BODY BAG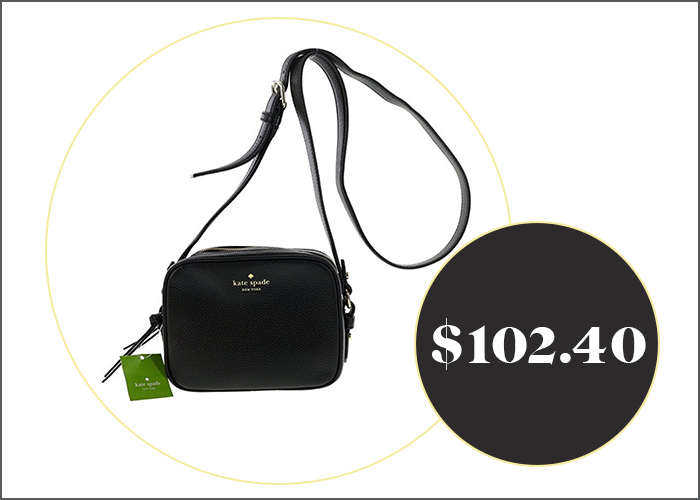 I honestly don't know why it took me so long, but I only just finally got myself a basic little cross-body bag at Marshalls recently (a beige Calvin Klein one I tried desperately to find online, but this one is equally sturdy and similar, visually), and holy crap that shit is so convenient for travel. If you are traveling basically anywhere and want a go-to bag that holds just the essentials in a way that is super-easy to walk, bike, explore, and feel safe with — get the little cross-body bag in a super-neutral color. | Kate Spade New York Mulberry Street Pyper Pebbled Leather Crossbody Shoulder Bag (Black)
12. A GOOD SLEEP AID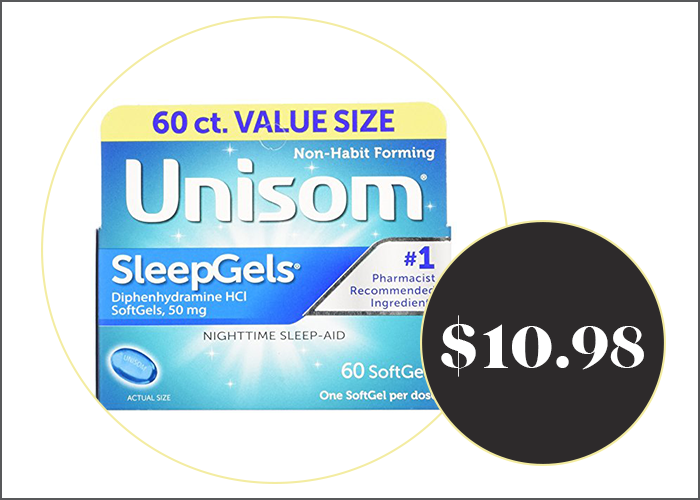 As someone who has long suffered from anxiety-induced insomnia, I'm a bit of a connoisseur of sleep aids, and this is by far the best OTC option, especially for travel. You don't need to take a lot, you don't wake up groggy, and it's very affordable. If you are ever taking a trip you need to sleep for, grab yourself some of this and don't look back. | Unisom Sleep Gels, 60 Count