Entertaining
12 NYC Women On How (And Why) They're Skipping The Bar This Weekend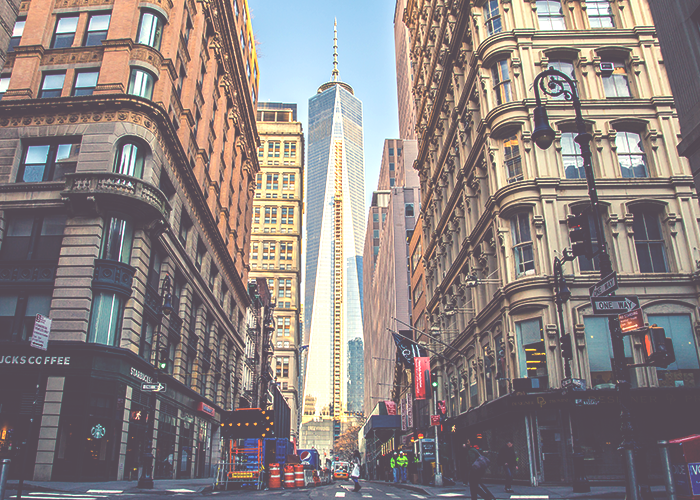 Living in New York City, there is an almost-endless list of things to do that involve two things: booze, and lots of money. And I'm not here to judge anyone, because I enjoy the hell out of a good bar. My "going out" budget in NYC is significant, and even though I've found ways to change some of my worst city-spending habits — such as adopting home brunch as a way of life, and cooking most nights of the week — I know there are always better ways to be avoiding the crowds, the spending, and the general sense of "I'm going to do this activity because it is the Cool Person thing to do, and I am in New York, so I should be a Cool Person."
For me, in addition to making this a minor-redecoration and deep-clean weekend, I've been binging with Marc on The People vs OJ Simpson, which I'm proud to say I turned Lauren on to (she'll be starting tonight with Joe, Marc and I are already three episodes in). So both of us, inadvertently, have the same plans for our Friday at two different apartments: watch several episodes of that show, make some ~gourmet movie theatre snacks, and sip on some spritzer-type drinks.
And in case you'd like to recreate, my snacks will be pecorino popcorn, chips and guac, and these bacon/brussels skewers. Lauren's will be pear, jam, and cheese crostinis, and veggies with homemade onion dip.
But when it comes to eschewing the typical bar scene for something more affordable and out of the ordinary, there are a lot of things more original than binge-watching a great show and making yourself some snacks. So I decided to ask around to 12 NYC women about their plans this week that involve anything but spending a bunch of money while trying to get the attention of an indifferent bartender.
"I do dog-walking on the weekend as a side hustle, and I have a friend who started doing it with me a few months ago. We usually meet up on our Saturday walks and go around Central Park, and we usually stop to get coffee at a kiosk. This means our exercise, some money made, and catching up with a friend all in one!" -Beth, 28
"Once a month, I give myself a $25 budget at Duane Reade and get a bunch of 'treat yo self' supplies to use that weekend, which usually means things like snacks, a face mask, a nail polish, bath salts, etc. Then I have all Sunday evening to just kind of relax and take care of myself, which makes me feel amazing come Monday morning." -Stania, 31
"This weekend, I'm going to take care of my absolute trainwreck toenails. And okay, I admit that that is an incredibly clichéd 'girls night in' activity, but you know what? Some things are clichéd for a reason, and after a very long week, I would really just love to soak my feet in the tub, paint them properly, and possibly eat some ice cream straight out of a carton, because if you're going to go full Bridget Jones, you have to commit." -Emma, 24
"Last night, my good friend and I were planning to go to a brewery for an almost-done-with-the-work-week beer. Instead, we decided to cook dinner, pack it in tupperware, and take it to Astoria park because it was so nice out. It was such a treat to not spend much money, change it up, and be outside." -Jen, 25
"This weekend I'm doing a museum day with my friend, where we're going to do the Neue Galerie and The Met together, and our in-between activity is going to be tea and cake somewhere (haven't decided where yet). It's the perfect day." -Hannah, 29
"This might sound lame AF, but cleaning out my cabinets, organizing my fridge, and going grocery shopping is the nicest way to spend a Saturday afternoon. I put on a podcast, make myself a homemade latte, and do a bit of organizing. Few things provide me with the deep satisfaction that comes from having a clean(er) and more organized fridge/cabinet situation. Don't be fooled — I'm no Martha Stewart — cleaning falls by the wayside the rest of the week, but Saturday afternoons are like therapy for me. I enjoy it, and I'm happier because of it." -Natalia, 28
"I bought a year-long membership pass to a museum in the city, which significantly reduces the cost of each visit. I plan on skipping out on Sunday brunch and heading to the museum with a thermos of homemade coffee and my headphones. I just wander around for an hour or two, and it's nice to go alone because it helps me reset for the start of the work week." – Cady, 26
"My cheap NYC activities depend on the season, but in winter, one of my favorite things to do is meet up with friends in a book store to hang out." -Roxanne, 27
"I follow the local blog in my neighborhood to keep up with everything that's happening every weekend. For me, that's Harlem Bespoke, but pretty much every NYC neighborhood has one, and they are awesome for letting you know about free/cheap/not-bar/unusual things happening around you. It's how I've found out about pretty much every festival and market in my area." -Dee, 26
"Winter: book stores, cafes with board games (sometimes these are bars but there is decidedly less emphasis on drinking than elsewhere and theres a greater focus on communal activity). Bearable weather: Potuck picnics, a veritable cornucopia of free movies, concerts, and events at parks (like Brooklyn Bridge Park is one of my favs), rooftop dinner parties: sometimes someone brings an instrument and singing happens, stoop chilling and grilling." -Roxanne, 27
"Four of my girlfriends and I have a rotating dinner party club, where we get together on Friday or Saturday nights every other weekend to do a dinner party at one of our houses. These are always the highlights of our weekend, and we get to enjoy wine 'n' conversation well into the night for a fraction of the cost of a restaurant. A few weeks ago, we got so caught up in our board game that we ended up not leaving til the sun was about to rise… it made for a funny 'walk of shame.'" -Jane, 33
"Gallery hopping in Chelsea is the absolute best cheap/chic activity. They're all basically free, so if you spend the day doing that and then go make dinner at someone's house, you will have a classy and cultural New York day for under $20/person. It's very Carrie Bradshaw, if Carrie Bradshaw were responsible." -Tay, 23
Image via Pexels