15 Grown-Up Hosting Basics To Keep Guests Comfortable On Any Budget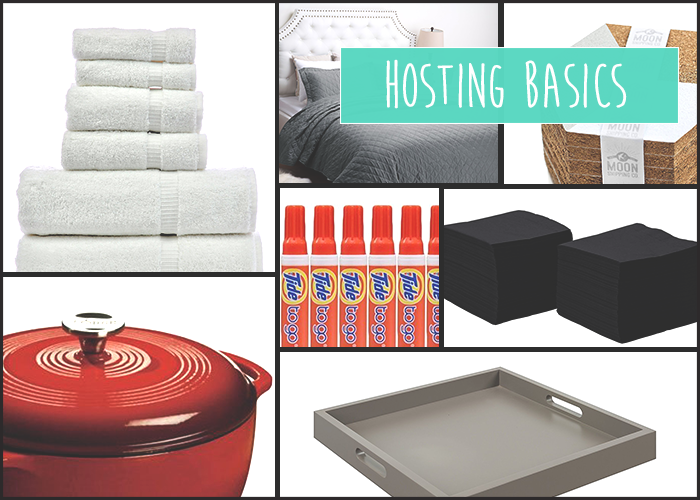 When it comes to the life choices (and purchases) that drag us into adulthood, few transitions feel more important than going from "my home is just the place I crash" to "my home is an intentional, functional space into which I can welcome people." When we're young, most of our chaotic home life is out of necessity and serious budget restrictions — no one can really be expected to have spare sheets, for example, when they're eating ramen noodles four nights a week. But as we grow up, and realize that life is very expensive if you're not capable of doing at least some socializing in your own home, it's important to prioritize the basic elements that make your home a somewhat-comfortable space for guests.
As someone who entertains at least once a week, generally, and who welcomes overnight guests once or twice a month, I know that everything from travel to nice dinners to simply watching a good movie is infinitely more affordable if you're equipped to do it at home. I never feel the pressure to go out if I want a nice meal experience (in fact, I prefer dinner parties), and coming up with a sort of exchange system with faraway friends means at least several trips per year are aided by having a free place to stay. We see people we love far more frequently because they know they have a welcome guest space here, and making people feel comfortable in our home isn't just good for them — it's deeply satisfying for us. I am by no means a master host at this time in my life, but I have learned early that the satisfaction, warmth, and budget-happiness one gets from turning their home into a great social spot is priceless.
And while you may not be turning your place into a makeshift Airbnb for distant friends any time soon, nor are you planning on having bi-weekly potlucks, you can at least start by getting a few of the basics needed to make your home a great place to be for anyone visiting.
1. DEDICATED GUEST SHEETS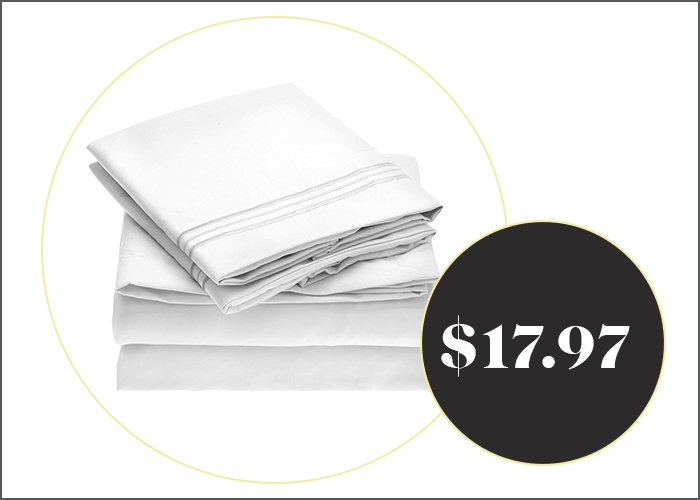 For these first few items, we should just get the truth out of the way: you should have separate sheets for guests. It doesn't matter if you are just putting them on your living room sofa, what matters is that the people coming to your house are not sleeping in the sheets which, washed or not, are psychologically tainted from months or years of residue from whatever you and/or whoever else sleeps in your bed have been doing. Keeping a separate, decent set for guests means they get to feel comfortable, and you don't have to be self-conscious about them. | Mellanni Bed Sheet Set – Brushed Microfiber 1800 Bedding – Wrinkle, Fade, Stain Resistant – Hypoallergenic – 4 Piece (Queen, White)
2. DEDICATED GUEST BLANKET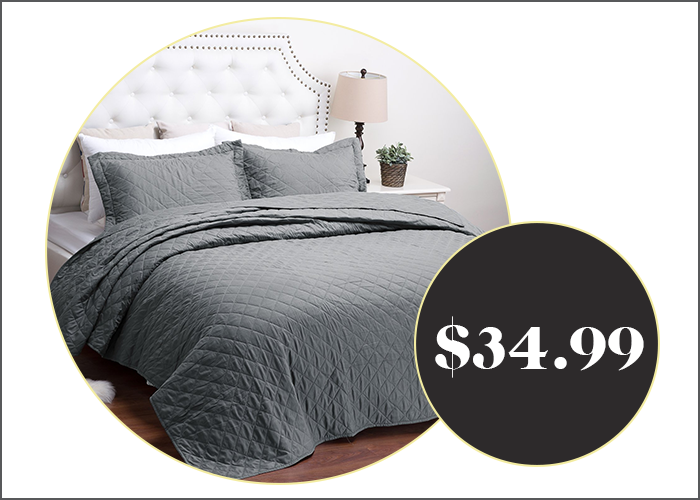 Same goes for a blanket. You don't need to go crazy and get a whole new duvet set, but a simple woven blanket or quilt means that you always have something on hand to keep them warm that isn't dragged off your bed at a moment's notice. | Quilt Set Solid Grey Full/Queen Diamond Pattern Lightweight Hypoallergenic Microfiber "Dominique" by Bedsure
3. GUEST TOWEL SET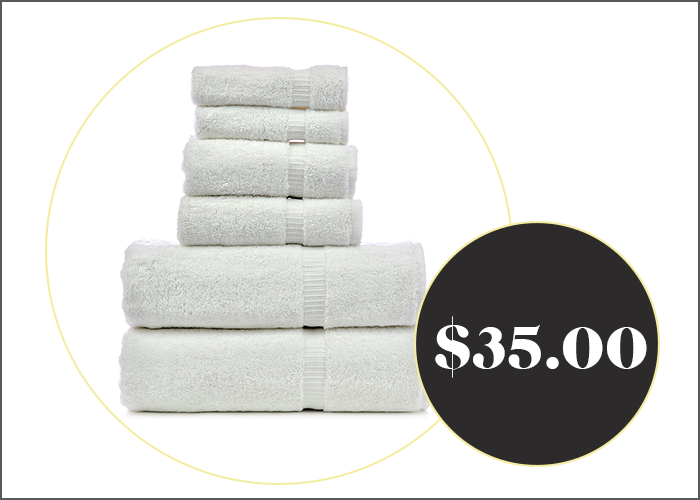 Are we seeing the theme here? Having a dedicated spot, either in some kind of under-bed storage, or a corner of a closet, to "guest linens" is one of the ultimate little signs of adulthood. And again, you don't need to go nuts and turn your place into a hotel, but having this little level of forethought to make guests comfortable means more visitors you love, and a much more hassle-free experience when they come. | Luxury Hotel & Spa Towel Turkish Cotton Bath Towel Bundle (White, 6-Piece Towel Set)
4. NICE GUEST PILLOWS (THAT AREN'T GROSS)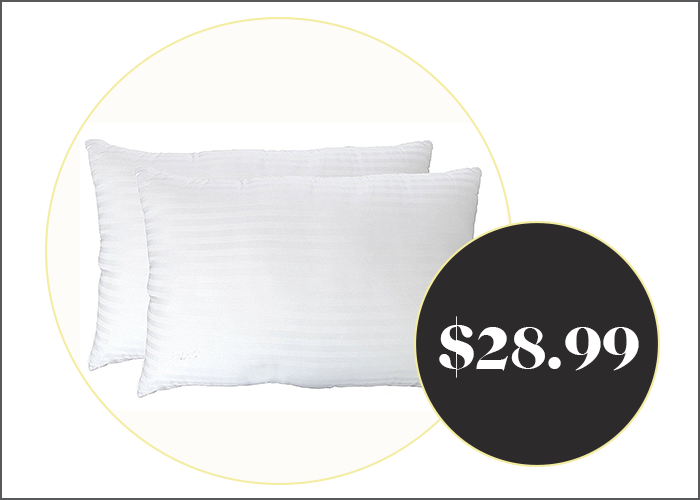 And yes, this "guest linen starter kit" should include at least one pillow that isn't taken off your bed, and therefore full of your personal blend of herbs and spices. | Deluxe Queen Pillows 2 Pack – Hypoallergenic, Plush Down Alternative Bed Pillow – Super Soft Poly Fiber with 100% Cotton Dobby Cover – Proudly Crafted in USA – (Premium Value Pack)
5. AN EASY-CLEAN SERVING TRAY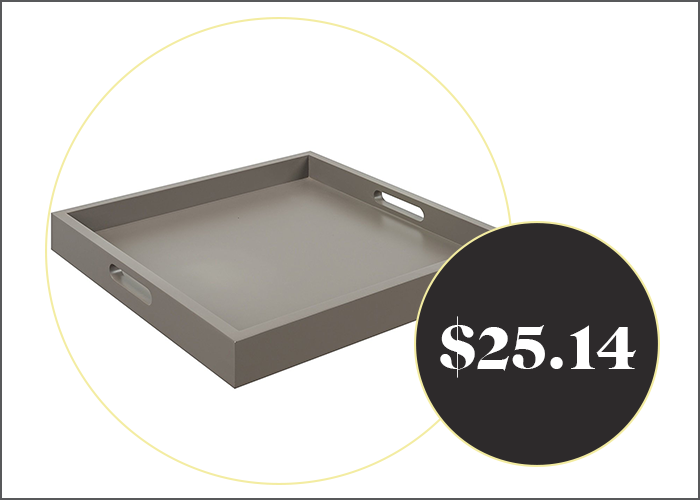 Here's the thing about serving trays: they always serve a purpose. When they're not actively in use for some entertaining situation, they're a great place on your coffee table for coasters, maybe some flowers and candles, matches, playing cards, a book you're working through — all your little living room odds-and-ends that would otherwise be cluttered. But when you are hosting (and doing the cleanup), having something as simple as a tray means you don't have to constantly be spinning plates the entire time people are there. It's one of those little investments that always makes itself useful, and never goes out of style. | Convenience Concepts Palm Beach Serving Tray, Gray
6. COCKTAIL NAPKINS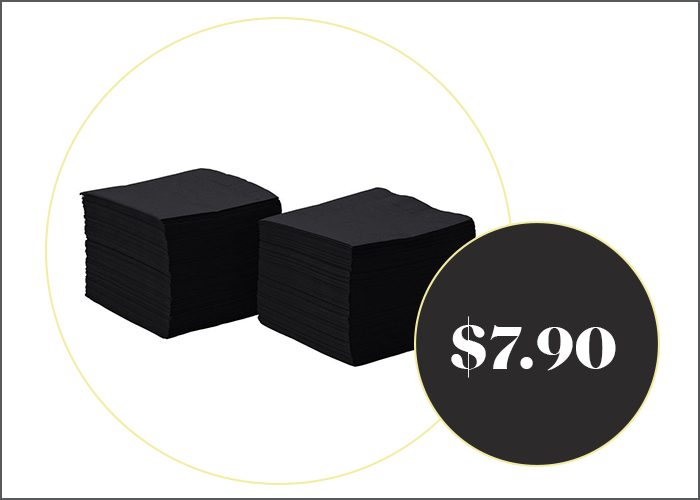 For just a few dollars, upgrade thyself from the dreaded "preparing some nice food and drink for guests, only to hand them a folded up paper towel." It's really the little things that make all the difference when it comes to being a host. | Perfect Stix Paper Cocktail Beverage Napkins, 2-Ply, Black (Pack of 100)
7. GLASSES YOU DON'T CARE ABOUT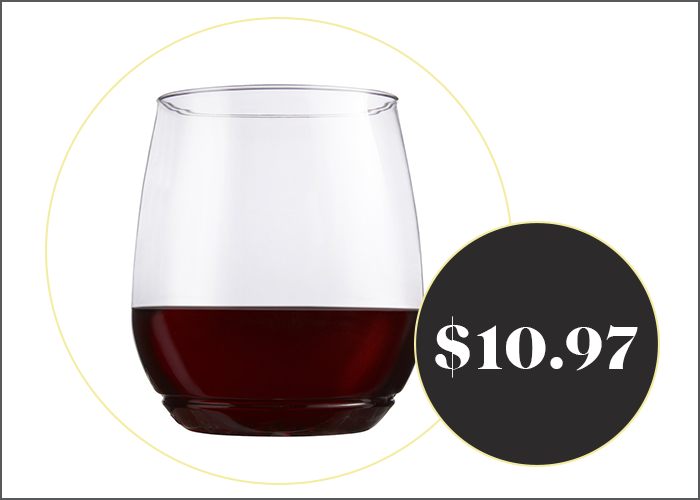 I used to make the dire mistake of getting a nice set of wine glasses that I really loved, only to be overwhelmed with a murderous rage when someone (inevitably) broke one in a moment of tipsy-ness, rendering the set forever incomplete. And I am not saying that you shouldn't have any nice wine glasses — by all means, have them for yourself or super-intimate dinners — but also have on hand an unbreakable set of glasses that you genuinely don't care about getting messed up. Stemless wine glasses are great for this because they work for every kind of drink and have a low center of gravity for spillage, but really any kind you prefer is fine. Just make sure that you are not emotionally or financially attached to any glass object being used in service of a party. | TOSSWARE 14oz Shatterproof Wine & Cocktail Glass, SET OF 12 BPA-Free Upscale Recyclable/Disposable Plastic Vino
8. A BASIC FIRST-AID KIT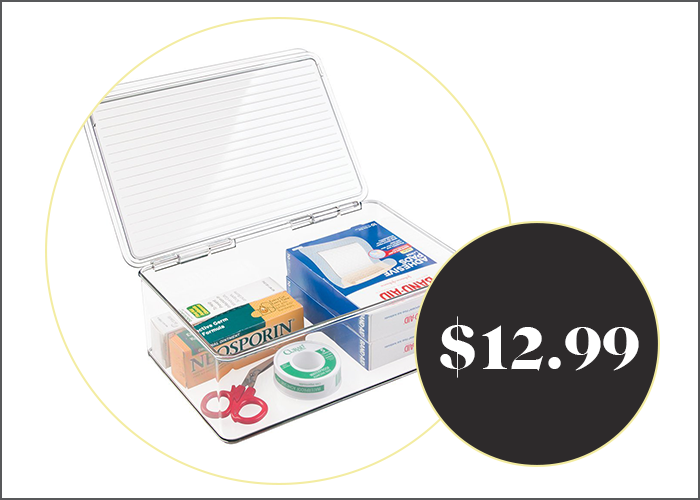 This might seem obvious, but it's really something that not enough people have on hand: a basic first aid kit is essential for overnight guests, parties, and just your damn self. Many of us go from "mom and dad always have what I need on hand" to "ah, shit, I guess I have to run to CVS every time I get a papercut," and never make the connection that the key to this medical convenience is having the basic supplies before you need them. Use the guest angle as an excuse to get the first aid kit you should just have anyway. | mDesign Storage Box Organizer for First Aid Kit, Medicine, Medical, Dental Supplies – Large, Clear
9. SPOT CLEANERS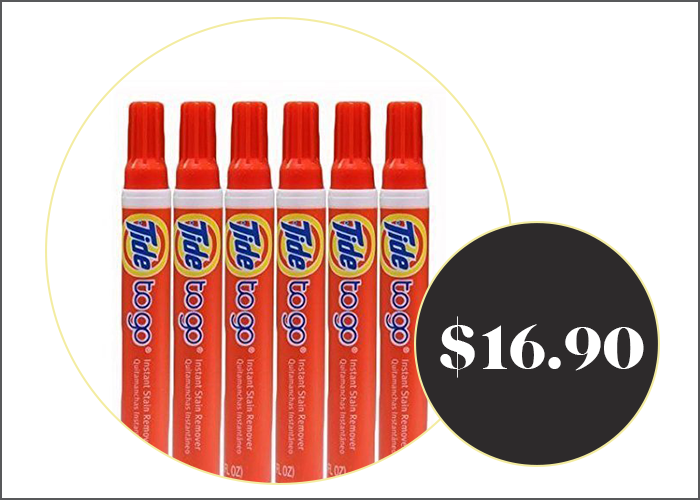 I always have Tide pens on hand, and they always serve me well — especially during parties. It's one of those things you never think to get, but will miss when they are gone. | Tide Pens To go Instant Stain Remover 10ml(0.33 FL oz.) – (Pack of 6)
10. HEAVY-DUTY BATHROOM CLEANER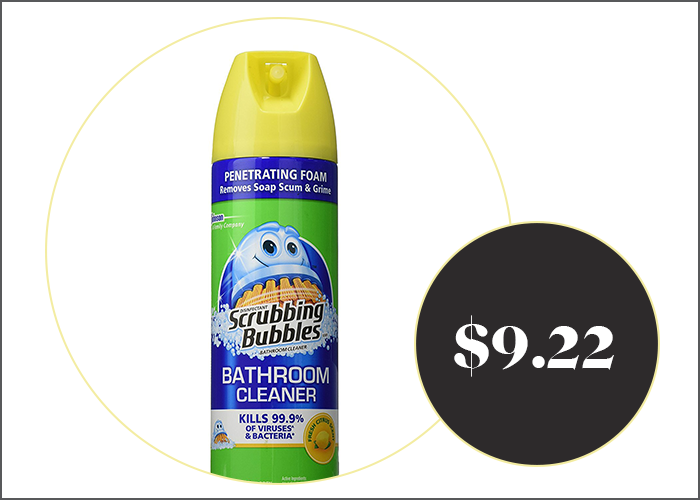 If you clean nothing else in your home before having overnight guests (and this really applies to party guests as well, but with less urgency) make it your bathroom. There is truly nothing more unfortunate than having to navigate a deeply grimy and hair-smattered shower situation, or confront a toilet that appears to have not been cleaned since the late Pleistocene era, when having an otherwise-good time at someone's home. Scrubbing Bubbles, in my opinion, does the job better than most, and plus there is something weirdly satisfying about watching it get all sudsy. A no-brainer. | Scrubbing Bubbles Disinfectant Bathroom Cleaner, Citrus, 20.0 Ounce
11. SPARE TOOTHBRUSHES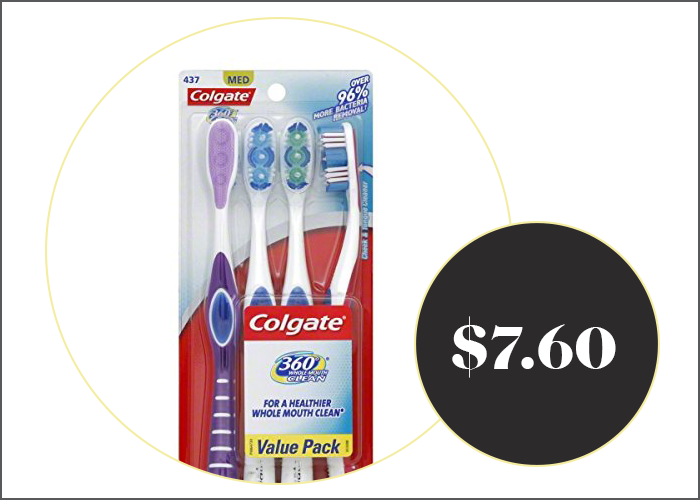 Unexpected overnight guests means one thing: spare toothbrushes. Having them, as well as a decent place to lay down and some clean sheets, can be the difference between someone going home drunk and over-tired and someone doing the right thing and sleeping it off. | Colgate 360 Degree Adult Full Head Toothbrush, Medium, 4 Count
12. DECENT COASTERS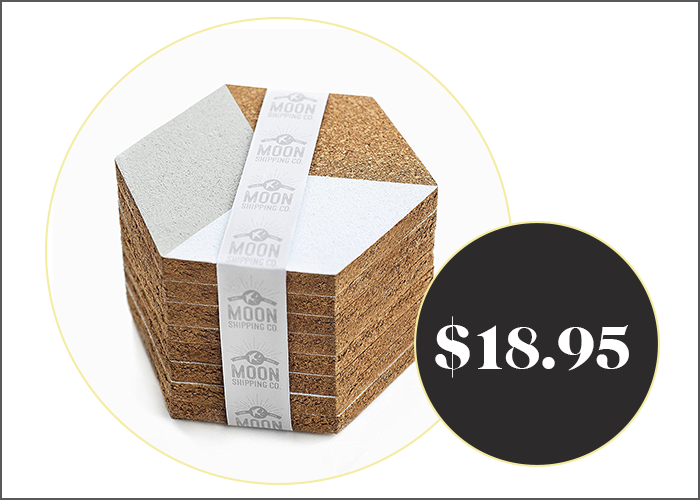 No one thinks to just buy coasters, but when they look at their needlessly ruined wood surfaces, they're all like "Damn, I should have bought some coasters." Keeping them around generally is just a great thing, because even drunk guests are surprisingly good about using them when they present themselves, and they are a cute item in addition to being functional. But when you consider that a coaster-less drink can literally cost you a nice coffee table, it becomes clear quickly that these make all the financial sense. | Moon Shipping Co. CORK COASTERS GIFT SET – wine glass, table and bar drinks cork coasters. Set of 8, cool and unique hexagon coasters with grey and white modern design.
13. A BASIC CARAFE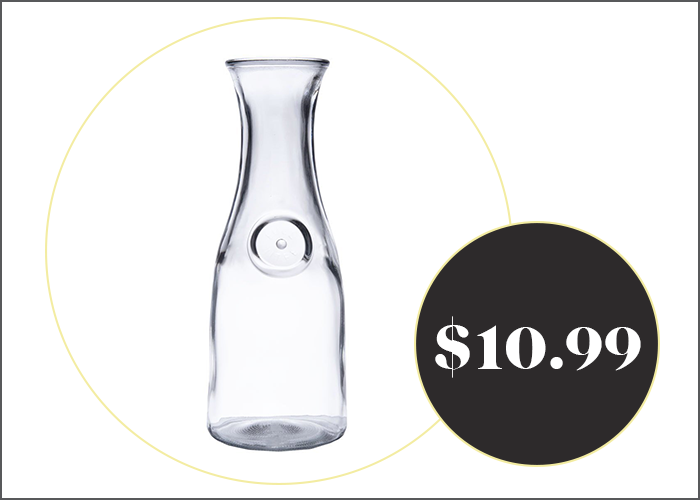 Decanting wine? Making a big-batch cocktail? Just wanting to put some water out for the lushes as they enjoy your wine-filled dinner? A carafe always serves a purpose, and looks cute. Get an extra one to put flowers in while you're at it, they make great (and indestructible) vases! Anchor Hocking Water or Wine Carafe, 1 Liter
14. A BIG-BATCH COOKING POT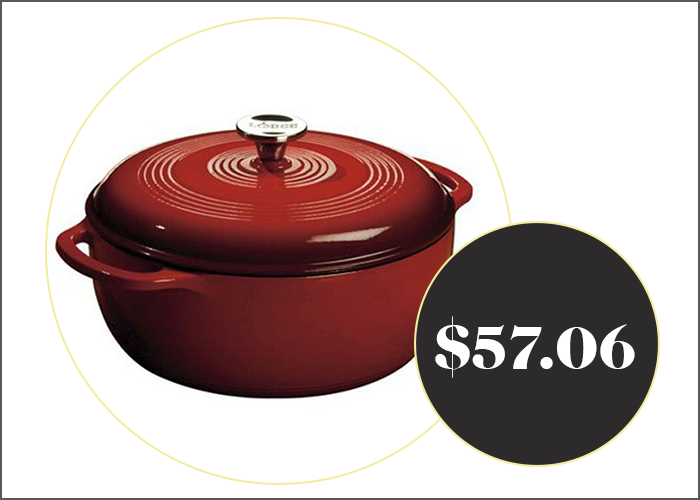 If you're just dipping your toe into the idea of cooking for bigger groups instead of always going out for dinner, one of the first places to start is in a few big-batch cooking materials. Dutch ovens are great because they can make so many things — from stews to roast chickens to cakes, to a million things in-between — they can go from the stovetop to the oven, and they're equally great to serve in when you're done, saving you tons of cleanup. It can be a little pricey up-front — especially if you're going for the higher-end ones, and they can be way up there in terms of price — but they will quickly become your most-used item, especially as you host more. Lodge EC6D43 Enameled Cast Iron Dutch Oven, 6-Quart, Island Spice Red
15. SERVING BOWLS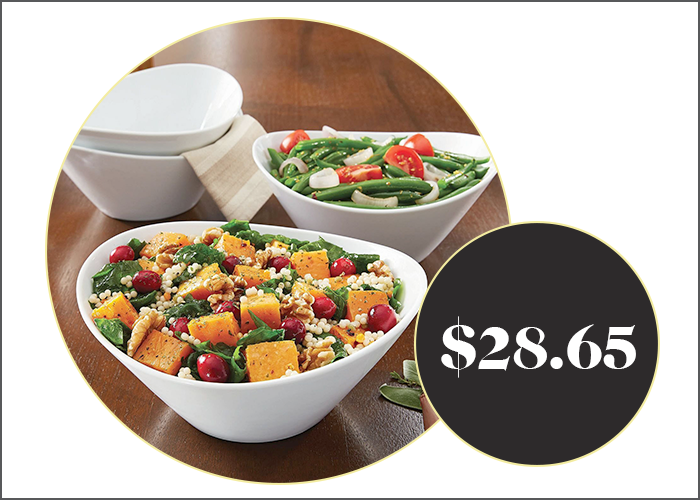 You will never run out of uses for a good set of serving bowls, from actually serving food, to storing fruit on your counter, to mixing and prepping ingredients, to storing leftovers with a little saran wrap. You really don't need a reason to get a couple decent large bowls, but prepping for more frequent meals with friends is a good place to start. | Member's Mark Porcelain Serving Bowls, Set of 4