17 Money-Saving Strategies We Used To Save Over $50,000 Last Year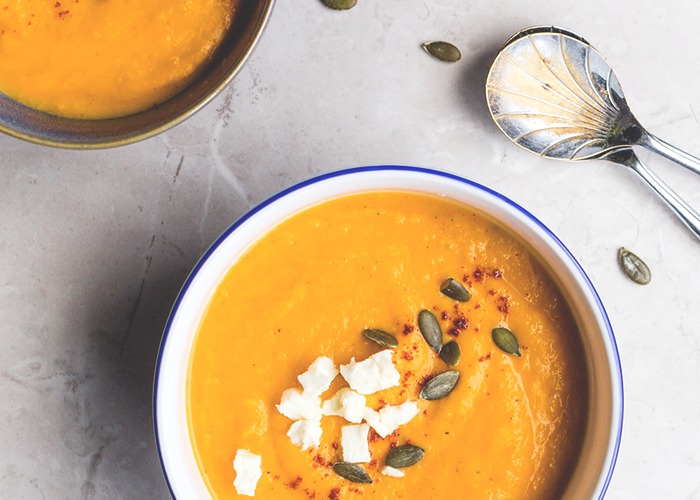 2016 was the year my fiancee and I finally woke up. We became committed and united to reaching financial independence at an early age. We had always talked about it, but we had never paid as much deliberate attention to ways we could accelerate our path to reaching it.
It had taken us nearly a full year to escape living paycheck to paycheck. It then took about another year to inch past 10-15% of the recommended savings. Our third year — last year — was a breakout year, as we doubled our savings rate to 40% for the entire year, and even managed to triple our savings rate to 60% in the final quarter. We gained a whole new respect for frugality, and the people who have consistently been saving 60% of their income. Now that we're up in these numbers, we feel it is in some ways easier to stay here than it was to get here.
Once the habits are in place, the momentum takes care of itself.
Now, we're extremely excited to see what new heights 2017 will take us. We're still fine-tuning our lifestyles so we expect more gains over the year. Altogether, we saved $50,556.06 over 2016. I break that number down below between ways we saved in 2016, and the ways we will continue to save in 2017.
1)  Give a damn, seriously. We stopped a nasty habit we had of reading about great tips, and then failing to implement them. Avoid our mistakes and hack the system now — as in right now. Literally, do something today from this list and start saving money.
2) Live big in a tiny home. One of our most popular posts this year was describing how we live in a neighborhood where most of our neighbors are paying a higher percentage of their income towards rent. Of course, we could pay the same percentage, and upgrade to a nice two bed/two bath, but we're more than happy with where we live today.
Total Savings: ~$12,000
3) Negotiated rent. When we signed our lease, we went through the tried and true process of negotiation to lower the rent. We knew the market, and knew our landlord's listed rent rate was extremely well priced. Regardless, we had our plan, and it worked. Don't be afraid to ask, but do it in a way that doesn't burn bridges!
Total Savings: $2,400, or $1,200 per year.
4) Moved within walking distance to work, aka no car. I care so much about not driving that I spent hours writing a poem about it. Today, the cost of car ownership is estimated at $8,698 per year. Where we live in Chicago, with parking and relatively high gas prices, I would imagine that cost would be even higher. We're sticking to walking to keep our expenses low.
Total Savings: $8,698
5) Negotiated salary. There's a reason they say building strong relationships is the number one skill to success. Being able to effectively negotiate, without the conversation becoming confrontational, is a crucial skill everyone should have. I know negotiation is a skill because it was something I learned from other people, and had to practice over and over. Ben Franklin, who retired at 42, taught me there are two optimal ways to pursue financial independence. The first is through frugality. The second is through an immense work ethic. The American founder recommended combining the two to guarantee a much quicker path to financial freedom.
Total Savings: $17,000
6) Refinancing student loans. I only managed to refinance a few months ago, so our savings from this are small at the moment. The work to refinance was not as bad as we thought. The best part is, now that the work is done, we get to enjoy the monthly savings automatically.
Total Savings: ~$250
7) Ironing my shirts. One of my favorite frugal hobbies from this year. 1% savings can never be underrated, especially when 1% means we can retire 2 years earlier. (The number below includes cab expenses I would have had to pay to and from the cleaners.)
Total Savings: $1,347
8) Delayed new clothes purchases. I'll admit, I am starting to actually need new clothes. I'm getting dangerously close to entering into the "my-old-clothes-are-filled-with-holes" zone. In a similar vein, I've wanted new triathlon gear for a few years. But my priority right now is achieving financial freedom, not to buy the slightly nicer running shoes.
Total Savings: $550
9) Amazon's subscribe and save. Seriously, so many benefits here. The prices are more affordable than in the store, the delivery is literally to my door, AND it happens automatically. My lovely fiancee broke down how we save over $1,000 a year on this service via this popular post.
Total Savings: $1,000
10) Home-brew coffee
. AKA, no Starbucks for the entire year. I basically lived the dream of every compound interest example ever seen, ever. I technically, almost, kinda broke this rule on a few occasions, but I never paid for the brew myself. (So, yes, I definitely owe a few people some drinks.)
Total Savings: $600 (at $3 per coffee over 200 visits)
11) More home movies — no movie theaters. We have this sweet movie theater close to us with comfy chairs, and you can even order food, brought to you, while you watch. Complete luxury/laziness, and we forwent the expense all year. We spent a lot of time watching movies via online subscription services instead. This meant spending more time together, and we probably avoided a few unhealthy meals at the shows.
Total Savings: $300
12) Cancelled magazine subscriptions. I would venture to say most people have some type of subscription they barely use. For me, it was the Economist. I've had a subscription since 2007, but decided to not renew this past year. Between spending as much time as I can with my fiancee, and all my other hobbies (work, blogging, triathlons, and sleeping), there just wasn't enough time to sit down to read it. In fact, I've taken out (for the most part) TV as well, but that didn't directly save me money as much as it did save me a lot of time.
Total Savings: $97
13) Credit card transfer to avoid interest. For my full take on credit cards, check out this podcast episode. The number below is primarily because we put our engagement expenses on such a transfer.
Total Savings: $750
14) Massage table. Another one of those frugal things we decided to finally pull the trigger on. We've utilized the table
quite a bit over 2016. Long story short, I was actually a class away from being a certified massage therapist at one point in my life. Glad to see my life skills coming into play as part of building a lasting relationship with someone, and also avoiding going to pricey spas.
Total Savings: $500 (couples massages are expensive in Chicago!)
15) Frugal gifts. 2015 was the year I purchased a $750 Tiffany necklace as an anniversary gift for my future wife. This year, we instead spent five hours reading through our "good" memory jar. I put the word  "good" in quotations because my fiancee preferred to write notes like, "Today you stood in front of the TV while TGIT was on and it made me mad…" They're both obviously priceless gifts now, but the point is, we ended up with $750 more in 2016. That's money going directly into our early retirement travel fund.
Total Savings: $750
16) Cooking more. WAAAY more. This one was the biggest "aha," moment of the year for me. Not only did we start to cook more, but we found creative ways to save money at the grocery store. Plus, we are eating much healthier now, too.
Total Savings: $5,000
17) Fiancee cutting my hair. This one is a sweet gig. It helps that my fiancee grew up learning how to cut hair!
Total Savings: $540
The biggest benefit here isn't the money savings. For me, it is seeing the physical transformation in our lives. We went from living paycheck to paycheck three years ago to now saving 60% of our income. Totally nuts, but as I mentioned at the top, we attribute such a short turnaround to building smart, daily habits along the way!
Do you follow some of these same money saving strategies? Any other big changes you made in 2016 that helped you save money?
Image via Unsplash