17 Things That Make My Job Worth Much More Than My $60,000 Salary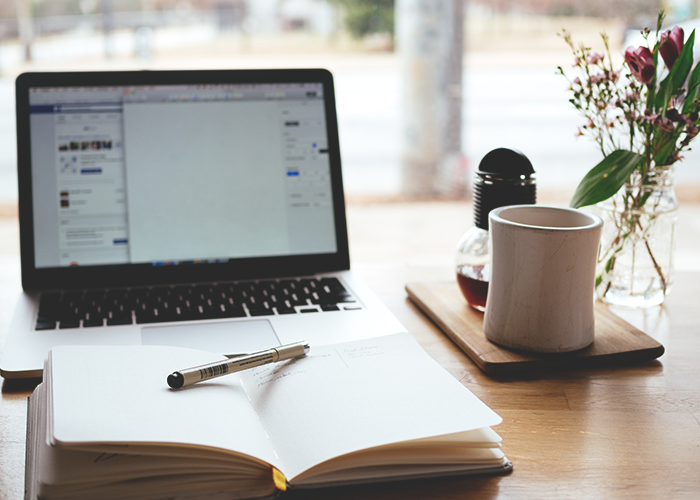 I'm a 31-year-old single mother of three kids, based in one of the most expensive regions of the nation ( the fifth most expensive region in the nation, to be precise). I have a four-year degree, eight years of military service, 10 years of experience in my current field, 16 years of professional working experience, have been with my current employer for almost eight years, and I "only" make $60,000 a year. After adjusting for taxes, I net about $44,000 a year. After adjusting for pre-tax deductions and taxes, I bring home a whopping $38,870 a year.
I know there are a lot of people out there who make even less than me. I very literally cannot fathom how they survive.
Just two of my non-negotiable living expenses — my half of childcare and rent, combined — eat up roughly half of my take-home pay. Add in savings, utilities, internet, cell phone, insurance, gas and grocery money, and there isn't much, if anything, left over.
Sure, I could quit my job and try to find a new job somewhere else — with a different company and/or maybe in a different city — but have you tried getting a job in the last decade? Unless you have a Ph.D., 23 years of hyper-specialized experience and five Olympic medals, it's basically impossible. And if you do get the gig, it probably doesn't come with benefits and will at most pay you a few bucks above minimum wage. (Also, relocating as a single parent is its own financial, mental and logistical beast.)
In the almost eight years that I've been working where I work, I've realized that a salary's worth can't be judged only on the number of that salary. Not with my employer, anyway. And probably (maybe? hopefully!) not with yours.
More than the base pay
While my actual salary itself is roughly $20,000 "too short" for me to be able to support myself and my kids at what I feel is a comfortable level, and about $20,000 less than I'd be paid outside of the non-profit world, there are a handful of perks that come with my job that make up for its semi-shitty salary. Things that I'd be hard pressed to find à la carte in other employers' benefits packages, let alone in bulk. Things like:
Life insurance
Health insurance
401k over-matching
Military leave pay
Annual bonus
7.5-hour work days
Half-day Fridays
Paid parking
iPhone
Entry into the Army Ten-Miler
Public Service Loan Forgiveness (PSLR) eligibility
Bonus random perks
Schedule flexibility
Location flexibility
The people I work with
My actual job duties
Let's talk a bit about each of these things.
1. Life insurance
My employer provides me with a generous life insurance policy at no cost to me. They pay the premium, I get the coverage. Not necessarily a perk that I can cash in on myself, or that benefits me or my family from day to day, but a pretty significant piece of financial security for my family if it is ever needed.
2. Health insurance
My employer provides me with great healthcare coverage at no cost to me. They pay the premium, I get the coverage. The benefit here is obvious. Civilian health insurance premiums are ridiculous.
3. 401k over-matching
My employer over-matches my 401k — they contribute 8%, I contribute 5%. They match all the way up to 8%, but I can't afford to contribute more than 5% right now, so as things are currently, they over-match. Pretty sweet deal.
(And even if I didn't contribute a dime, they'd still contribute 3%.)
4. Military leave pay
Technically this is no longer applicable, since I recently transitioned out of the Army Reserve, but when I was actively drilling, my employer not only "let" me take time off to fulfill my military obligations when on orders, but they paid me to do so.
I say "let" because, by law, employers nationwide have to allow Reservists and National Guardsmen take time off to fulfill military obligations when those obligations overlap with work. But my employer went above and beyond that by 1) not giving me grief over it, and 2) actually providing me with paid leave during that time.
So if I was on orders for a week for military training, I'd get paid by the Army — according to my time in service and time in grade — to fulfill those orders, and I'd be paid by my employer (at 100% of my normal rate of pay) out of a pot reserved for military leave, not out of my own earned PTO/leave.
Yes, this means I got paid twice for the same week of work. Once by the Army, and once by my employer.
5. Annual bonus
Around Christmas each year, we are given bonuses that equate to roughly 10% of our salary. No one else I know is guaranteed a holiday bonus each year, and the people I know who do sometimes get a bonus definitely don't get ones that hover around 10% of their salary.
6. 7.5-hour work days
Monday through Thursday my work day is only 7.5 hours, not 8. It may not seem like a huge perk, but as someone who commutes 60 miles in each direction, that extra 30 minutes is incredibly helpful.
7. Half-day Fridays
Exactly what it sounds like. I only work half days on Fridays. Every Friday. Year round. This means I'm off at 11:00 am on Fridays.
In the summer, this is amazing, especially on the weekends the kids are with their dad, because I have a whole afternoon to spend at the pool with a book and my own damn self. This is also particularly beneficial when we want to take a quick weekend trip somewhere, or do something local and fun/out of routine before picking up the kids, without me having to take any time off. I also get to squeeze in longer training sessions at the gym on Fridays, which I love.
8. Holiday cushion
My employer typically gives us the Friday and Monday off around a holiday weekend, without making us use our own leave/PTO. So for instance, Christmas 2016 my employer gave us Friday, Dec. 23 and Monday, Dec. 26 off, and for New Years my employer gave us Friday, Dec. 30 and Monday, Jan. 2 off.
9. Paid parking
I work in a city, and parking isn't free. My employer pays for my monthly garaged parking (which means my vehicle is safely off the city streets), and if I didn't drive myself to work, they'd pay for me to take public transportation (they used to, back when I lived near a Metro).
Having free parking in the city is awesome, because it means I have a place to park so I can go to work, but it's also awesome because it means I have a free place to park on the weekends when we take day trips into the city, or for special events.
10. iPhone
My employer provides me with an iPhone (and iPad), complete with unlimited data, because being reachable at all times, and because being connected to defense news at all times, is imperative to my job. This means I don't have to use my personal phone for work, which means I don't have to pay extra for data on my personal phone. I'll have to give the phone (and iPad) back if I leave the organization, but I don't foresee that happening anytime soon.
11. Entry into the Army Ten-Miler
My employer is a lead co-sponsor of the Army Ten-Miler, which means the organization as a whole is allotted complimentary race registrations for employees and their family members. This is something I've had the opportunity to cash in on every year, whether for myself or others, and it really is a big benefit. The ATM sells out its 50,000 registrations every year in a matter of minutes, and it's not the cheapest race around.
12. Public Service Loan Forgiveness (PSLR) eligibility
Because I work for a non-profit, I'm eligible for the PSLR program. My student loans are currently in deferment, so I'm not making use of this benefit right now, but it's something for which I've already applied and taken partial advantage of.
13. Bonus random perks
My job has afforded me a number of bonus random perks over the years, like working with some of the Army's most notable senior leaders, and earning the respect and admiration of a retired Army chief of staff, who has become a personal and professional mentor and advocate. I've also been able to attend once-in-a-lifetime events, like the inauguration and movie premieres, because of my job.
I also get at-home useful things for free, like Office for my entire Mac lineup at home (which was especially handy back when I was in school), and a full, paid subscription to Adobe Cloud with access to every piece of software they offer.
14. Schedule flexibility
My job, my immediate boss and the actual organization for which I work are pretty flexible when it comes to employee schedules, and I've always had the ability to set my own schedule. This is an extraordinary luxury, I know. And it's one I am extremely grateful for.
I can't make myself a new schedule every day or whenever I feel like it just because, but I was able to set my hours when I was first hired almost a decade ago. Even though those hours were originally set to accommodate me being in school full-time and I'm no longer in school, those hours still stand. Why? Because they work just fine for everyone involved.
So, I go in super early (6:30 am) in order to avoid the worst part of morning rush hour, which means I get to leave super early (2:00 pm, 11:00 am on Friday) and avoid most of the worst parts of afternoon rush hour. This also means I have time after my work day before my "mom day" starts. Time to go to the gym or run whatever errands I need to — groceries, dry cleaning, gas, etc. — before picking up the kids from daycare…and still be home with enough time to cook a fresh dinner and spend quality time with my kids before bed.
15. Location flexibility
I don't get to work from home 100% of the time, or even 50% of the time, but the ability to work from home — or wherever I have an Internet connection — is really valuable. If I want to attend something in the middle of the day at my kids' school, I don't have to take a day, or a half day, off work. I just work from home in the morning, stay reachable if need be while I'm doing whatever it is that's happening at her school, and then work from home for a bit afterward.
Same goes for if I want to take time for a vacation when it's not really convenient for work. As long as I'm reachable for whatever period of time coverage is needed, I can take a vacation (and not count my work time as vacation time, obvs).
16. The people I work with
There are exactly three people in my department (including me), and one of them works remotely from Chicago 100% of the time. That means in the office there's really just me and my boss. He might be 60-something years old, but he's the coolest/best. He communicates primarily in sarcasm and memes/GIFs, which is extremely amusing and satisfying, considering I am fluent in both. He also cusses a lot and doesn't give a shit if I cuss, and he routinely goes above and beyond for me.
My Chicago-based coworker is awesome, too. He's one of the only other millennials (along with yours truly) who works where I work, and he has the same dry sense of humor that my boss and I have. The three of us get along fantastically, and work is always fun.
Aside from the immediate team I work with, my Big Bosses are also amazing. They're all retired three- and four-star generals, which is only worth noting because people who've reached those echelons of government tend to have a reputation for being stiff and unapproachable and rude. My Big Bosses are none of those things. They, along with my immediate boss, ask my opinion about things and actually consider it; know my kids by name and regularly check in on how family life is; and thank me daily for my work. They make an effort to engage with me and make sure I know that I am valued and respected, and that's a really a great feeling. It makes going to work that much more fulfilling.
17. My actual job duties
My actual job itself is something I enjoy. My primary duties involve social media, which means I get to sit on Facebook and Twitter and YouTube all day long, and no one ever questions why I have those websites open. I spend 7.5 hours a day poking around the Internet for my job.
Most importantly, my job doesn't require me to be anyone's gofer. I don't keep anyone's calendar or file expense reports or pick up dry cleaning or field phone calls or deliver coffee. My job also doesn't involve me having to interact with anyone outside of my immediate team of colleagues (except for once a year), which is ideal, because I'm not a people person. I don't have to talk on the phone to anyone. I don't have to communicate via email with anyone outside of my team. I don't have to pretend to like people and schmooze. I get to be me, unapologetically.
Plus, as long as I get my shit done, I can watch Netflix while I work and not get in trouble (my boss will actually ask me how whatever series I'm watching is, and give me recommendations for what to get into next).
The bottom line
While I don't make a bunch of money, my job comes with a lot of other perks that make its lower salary "worth it." After all, my salary isn't completely unlivable. It's just not as cushy as it could be. But that's a product of working for a non-profit. I knew that when I first started working for the organization almost a decade ago, and even though I whine about not making "enough" money, at the end of the day, I'm financially stable enough to save some of each check (5% pre-tax and 12% post-tax) and pay my bills (and also have a bunch of time left over each day to fill my life with living, not working).
The moral of the story? My salary is worth way more than "just" $60,000. It might be easy to look at only that number and declare that it's not worth it, but I believe that's wrong. My job and its salary come with so much more than just that $60,000 a year; things that are way more valuable than $60,000 a year, and things that are literally impossible to put a price tag on. And because my salary comes with so much more than just that base $60,000 a year, it's totally and inarguably worth it.
Kelsey McEvoy is a 31-year-old single mom of 3 living just outside of DC on a $60,000 salary. She spent much of her 20s living a fast and fun life that resulted in years of substance abuse and financial neglect. In 2009, she gave up drugs and debt, reenlisted in the Army, and began working toward financial health. She has since paid off all of her IRS, credit card and car loan debt (over $55,000), began contributing to a 401k and recently bought her first home. Follow her on Twitter here. 
Image via Unsplash