19 TFD Readers Share Their Cozy Work-From-Home Spaces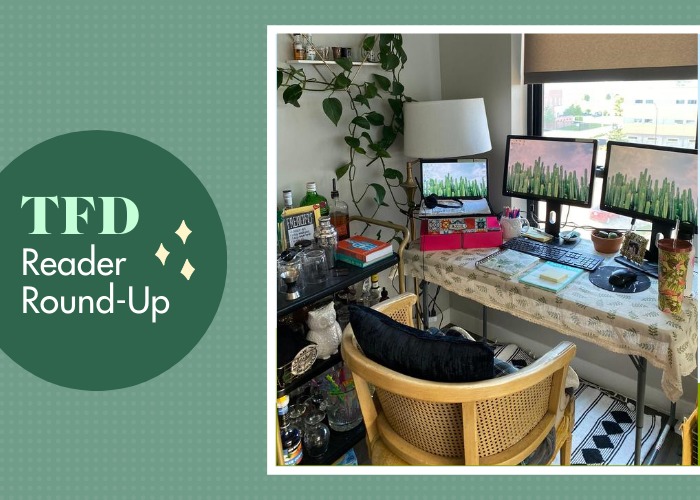 If you're lucky enough to be working from home during the pandemic, you might have found that it was an adjustment if you're new to world of remote work. The easiest way to make that adjustment as smooth as possible? Set up a cozy space that you love looking at every day. This week, our readers were kind enough to share their cozy work from home spaces. 
1. "Purchased a plastic folding table from Target, and using a vintage chair I've had sitting around. My work let us take our monitors home, but I didn't have room for my third. Only spot open for the "desk" was next to my bar cart. no set ETA to return to the office." –Syndey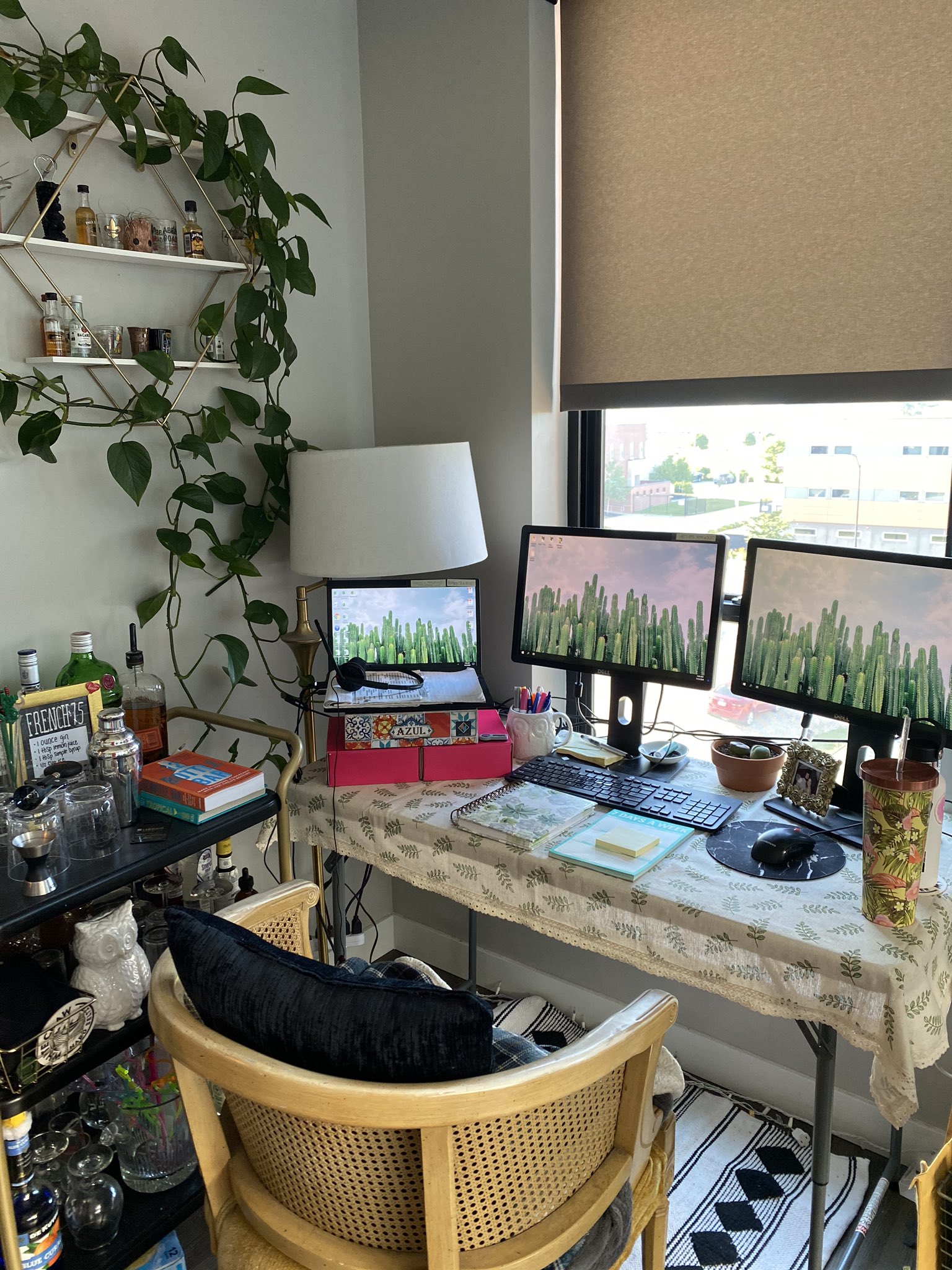 2. "Recently refinished my desk (a marketplace find that was a horrible reddish black stain before) and I'm in love with how it turned out! Really made me want to actually be in my WFH office for once." — Kaitlyn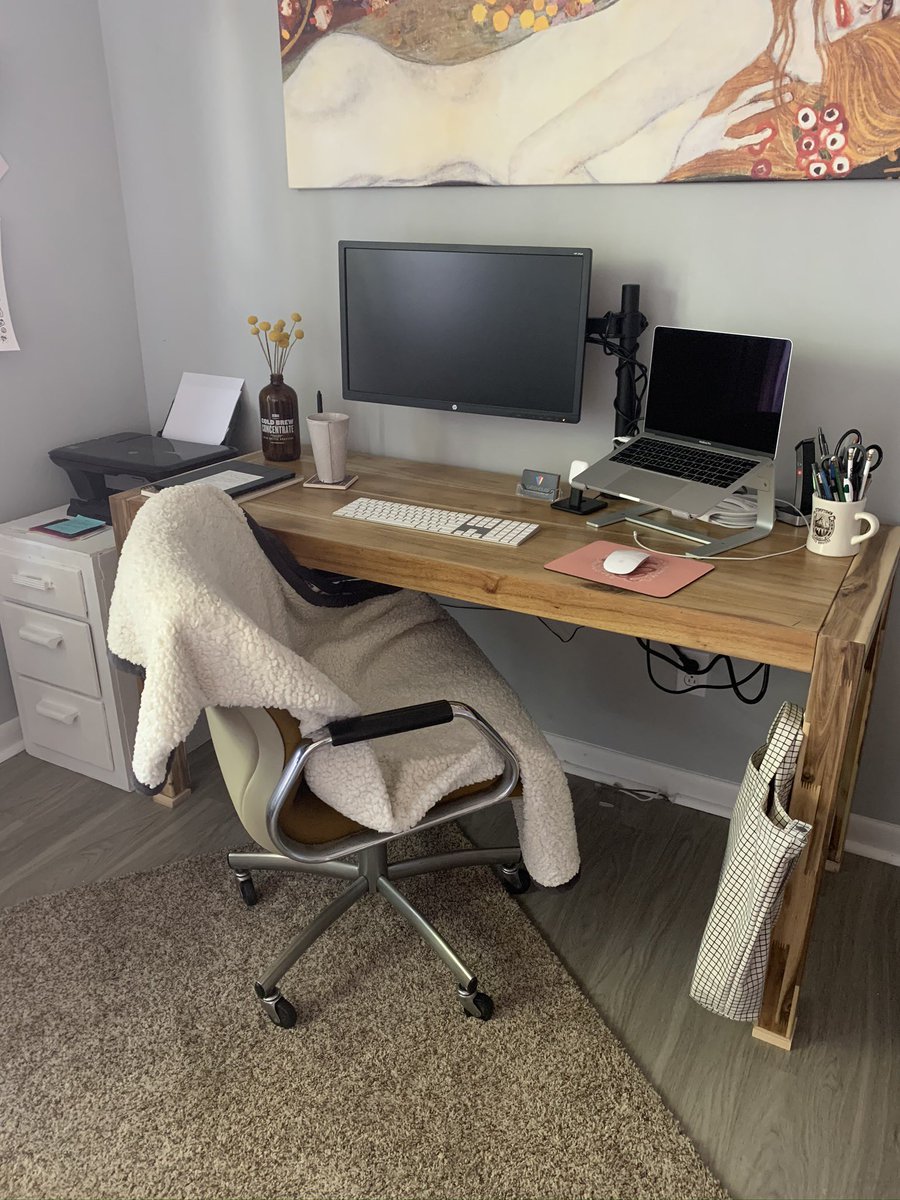 3. "I recently got a laptop stand from Rain Design + a Logitech wireless keyboard so I'm not hunched over my 20-year-old solid wood desk that wasn't designed with all-day computer usage in mind. I also updated my childhood desk with $10 brass drawer knobs from Lowe's." –Trevor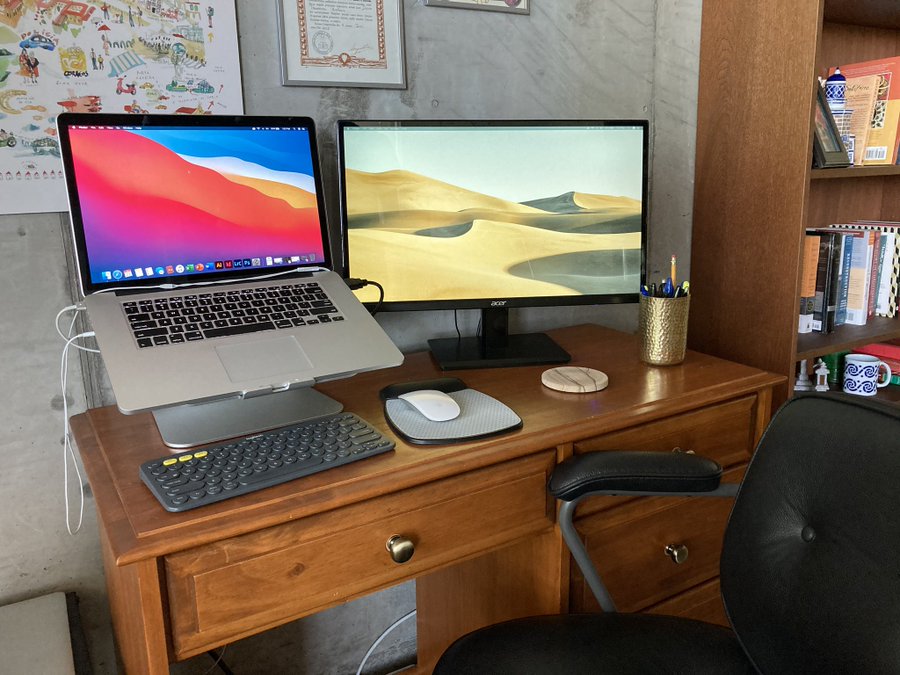 4. "I moved to this apartment right before quarantine, I was able to set up my desk but the walls are still pretty sad, this has been a good spot, nevertheless :)" –Lola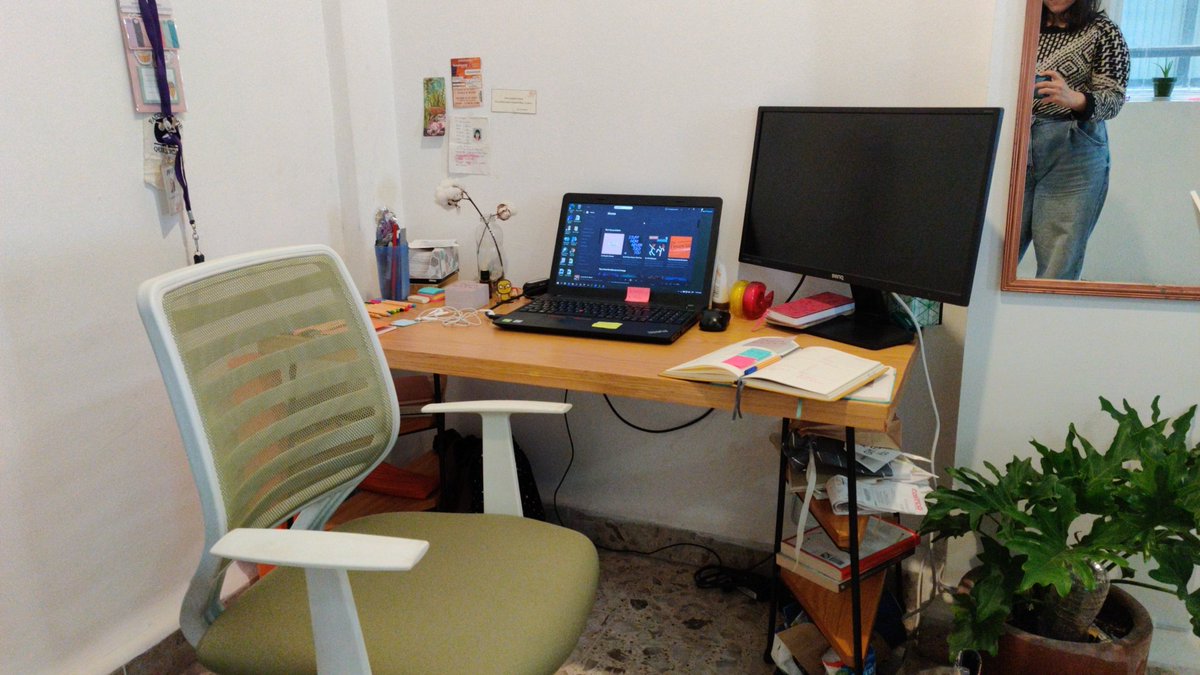 5. "My little space. Motivational laptop sticker message after my lucky return from furlough." –Robyn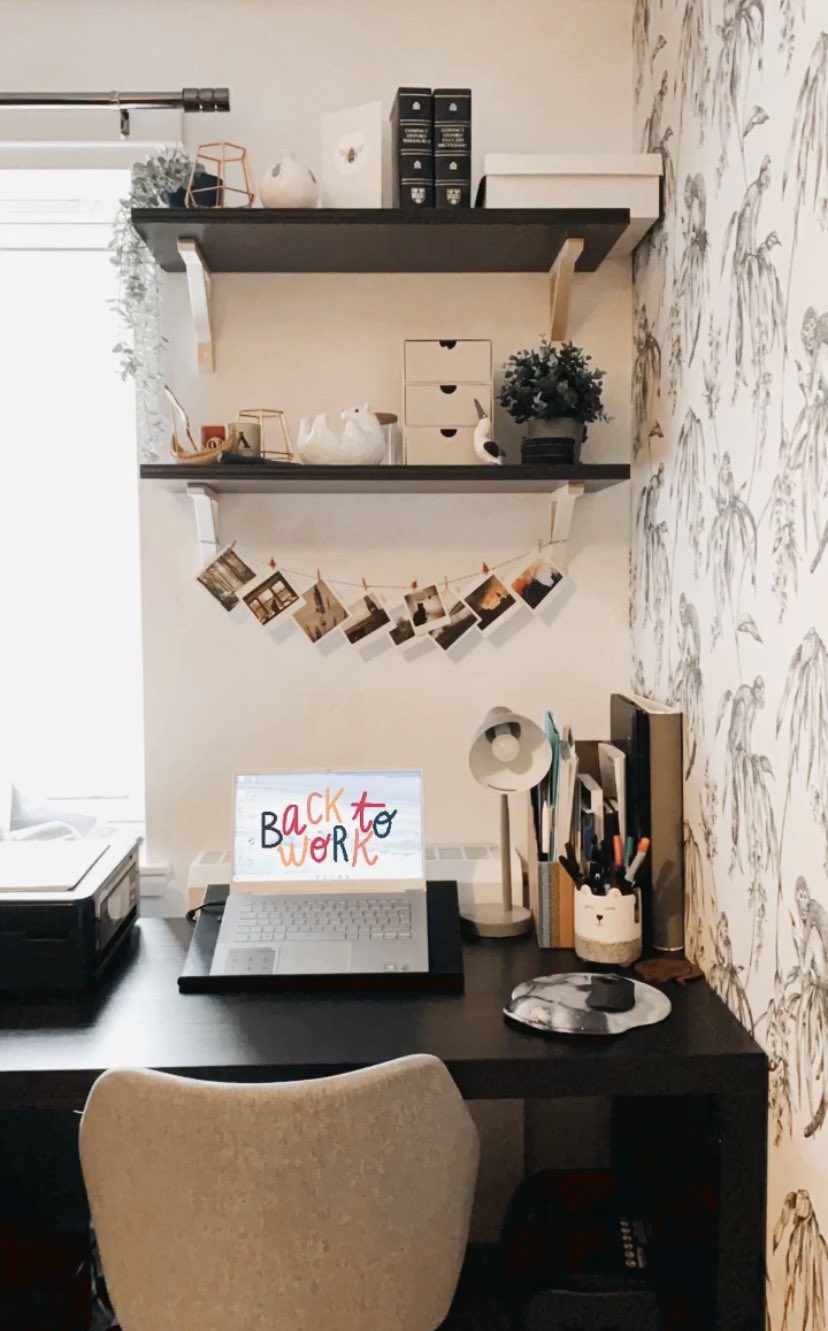 6. "This is my office for the rest of the year, for better or for worse. Having all my screens elevated combined with ergonomic cushions (paid for by my company WFH stipend!!) on my chair helps keep the backache away." –Nana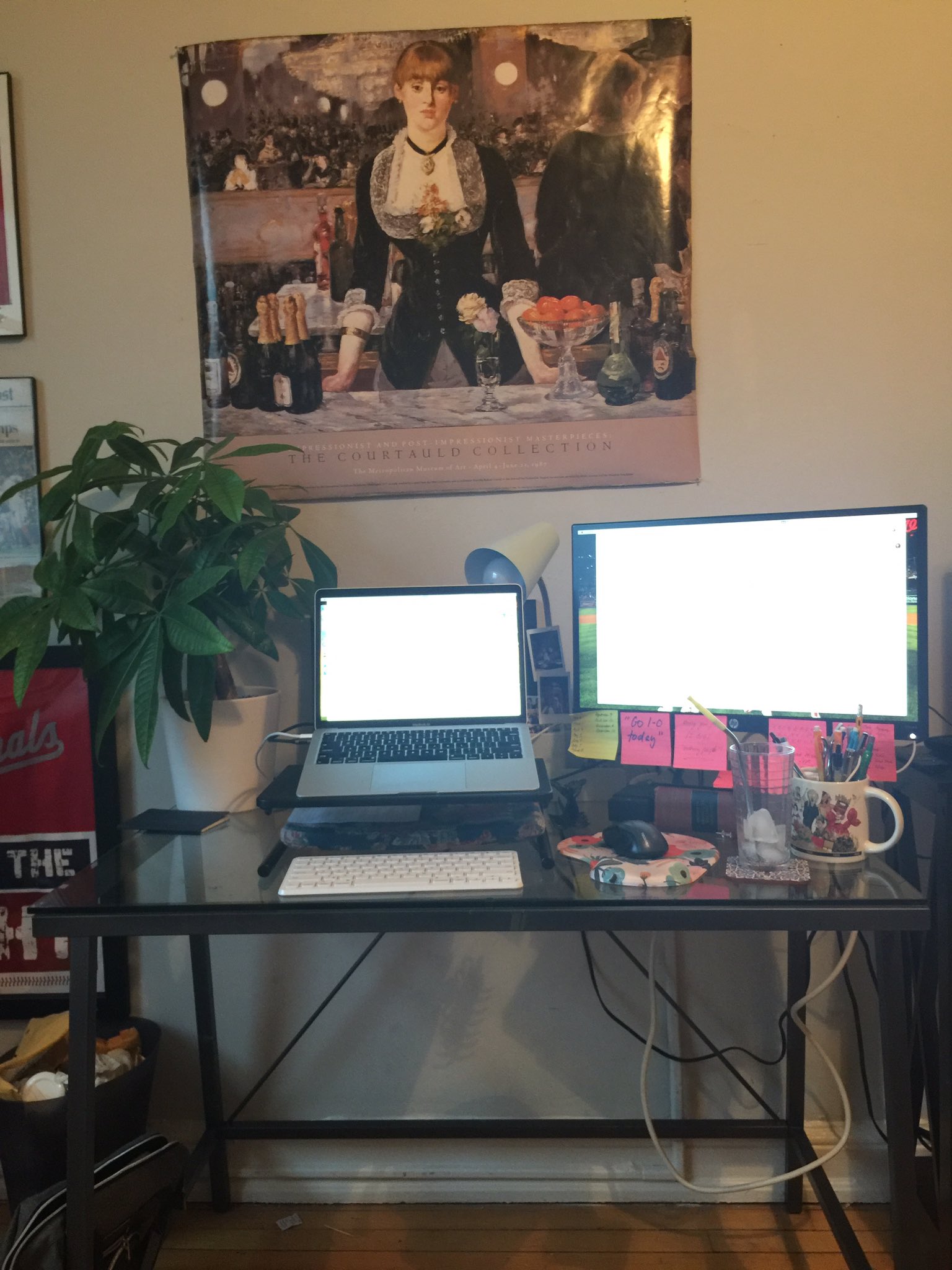 7. "My home office set up for the past month, probably until the end of the year. Usually there's a cat or two on the table." –Ajeng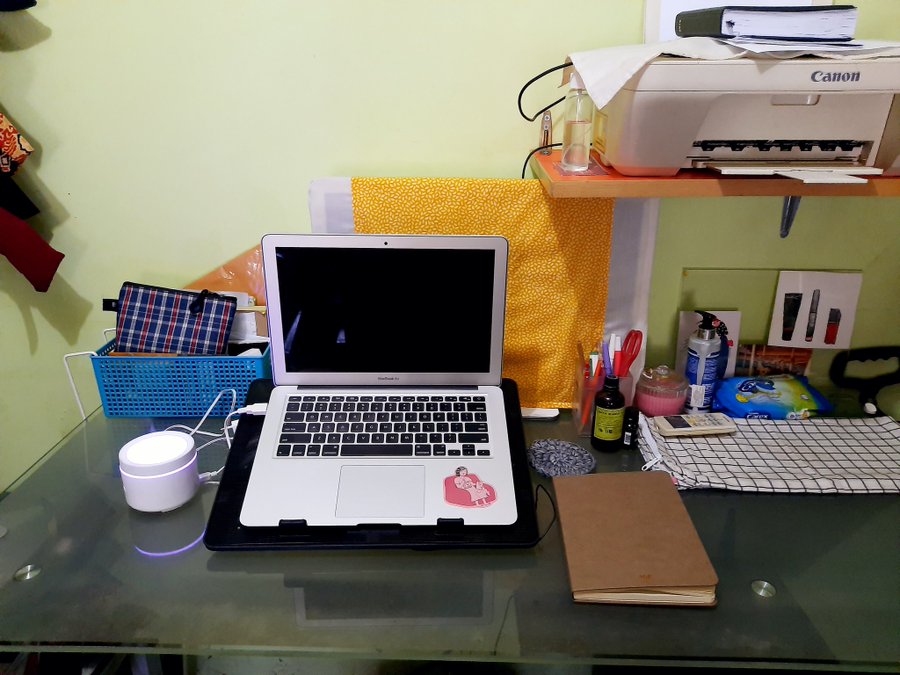 8. "We were lucky to move into this house with a 'bonus' room just weeks before quarantine. I love candles + find fuel from simple, beautiful spaces so here's my WFH setup. Most importantly, peep @TFDiet +  @BrokeMillennial
on my shelf." –Nicole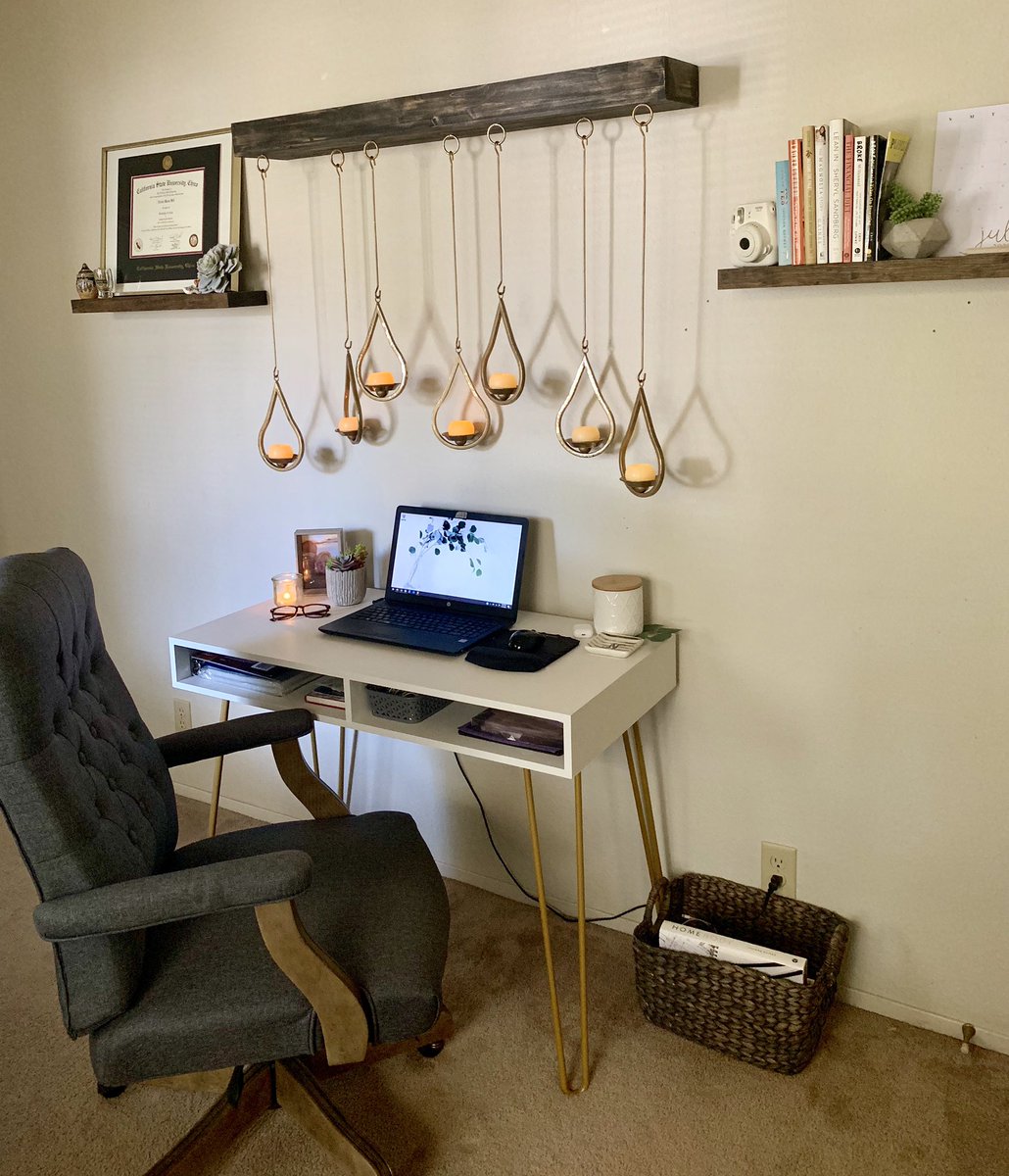 9. "Standing desk with tall chair to hop on, complete with towel for cat fur. Wobble board for bad back. Ember cup for always hot tea. Second monitor purchased used; all in the corner of our condo bedroom." –Christina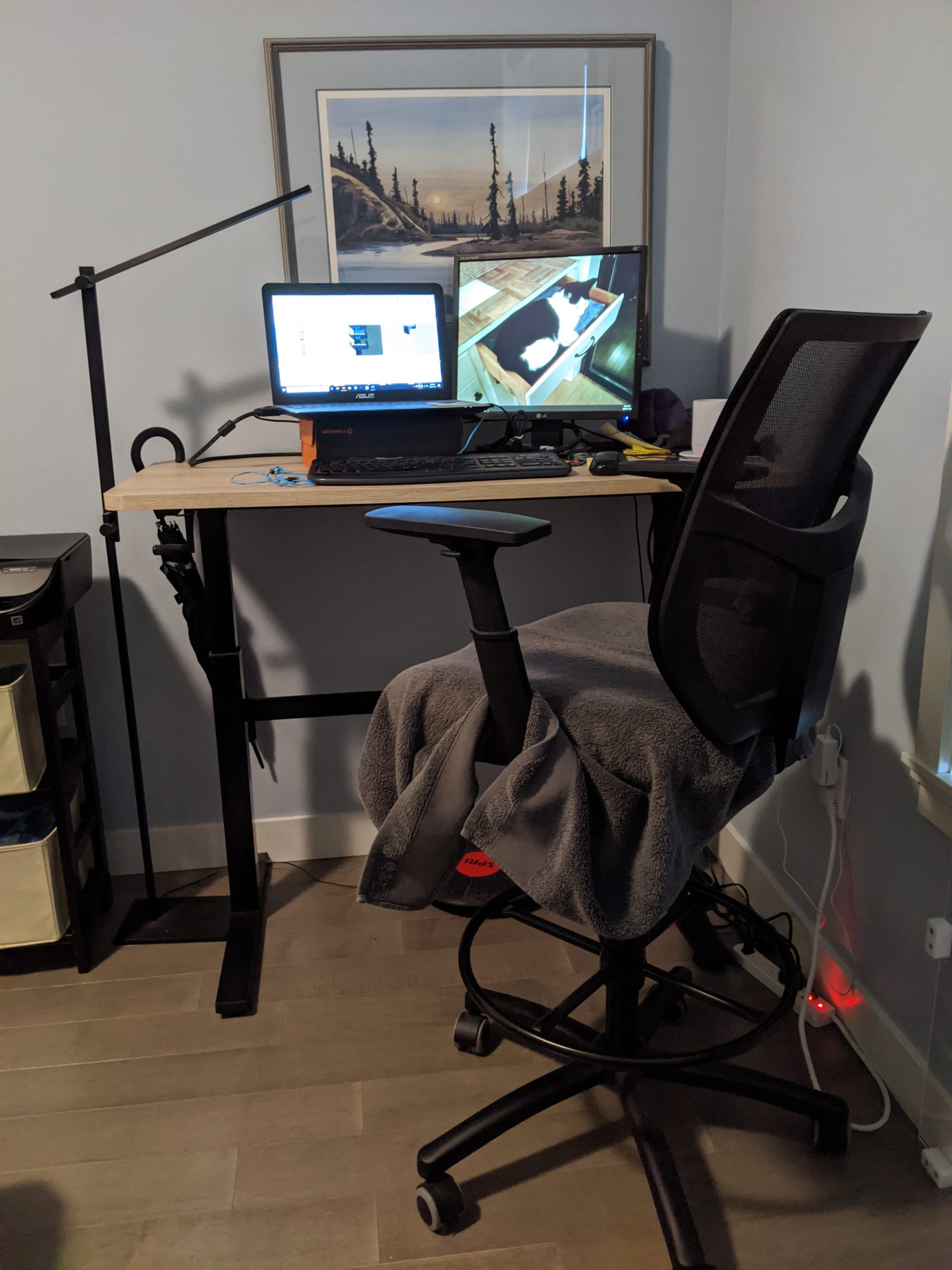 10. "I just moved so I cleaned up and brought my plant baby to the desk. Also bought a monitor stand, and it's been revolutionary because I can store the keyboard/mouse underneath and write in journals! It's the same surface area, but somehow seems bigger!" –Hiro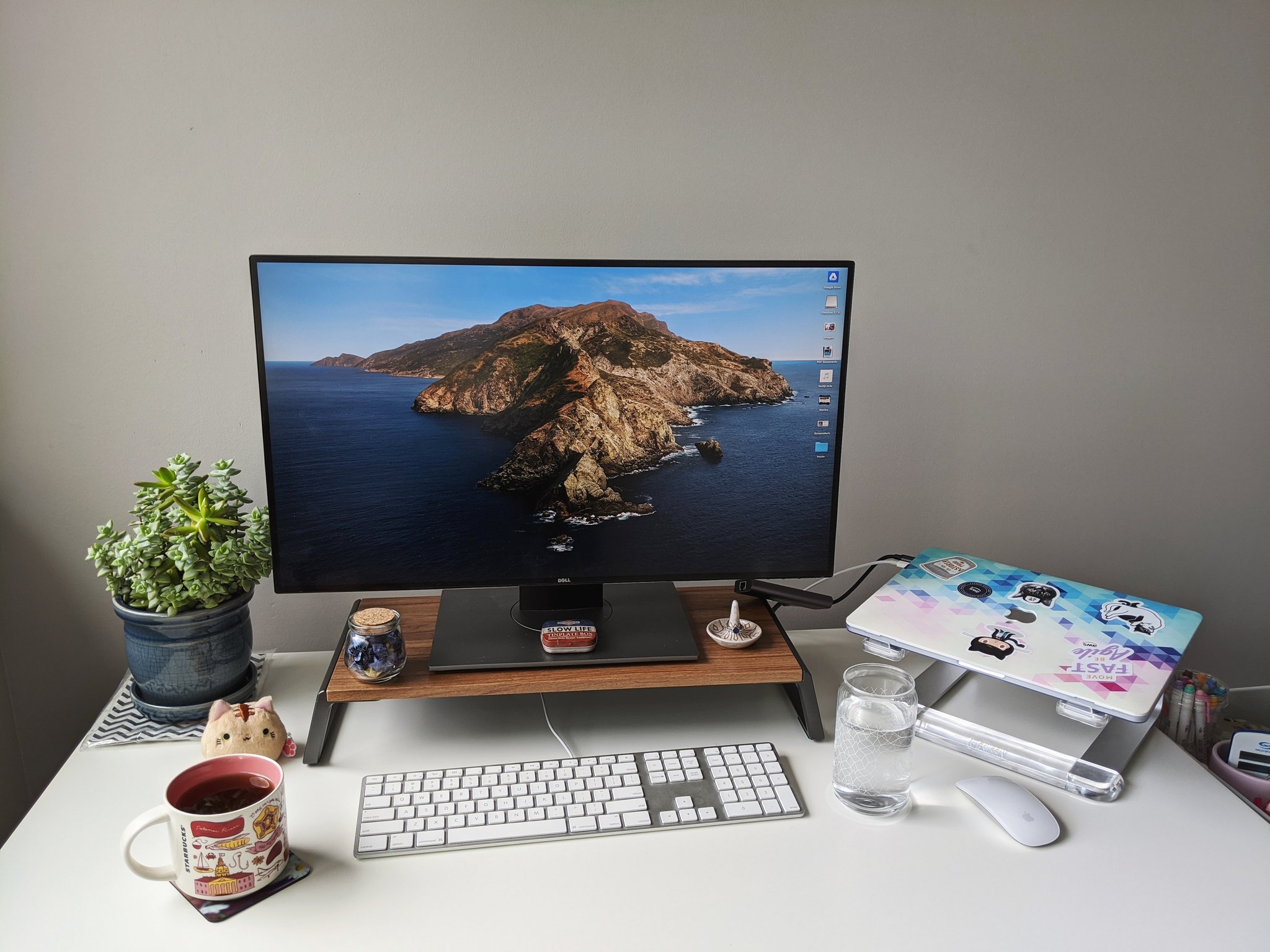 11. "Current setup shown. Moving to a new apartment in 2 weeks, where I'll be able to use my new-to-me standing desk." –Michelle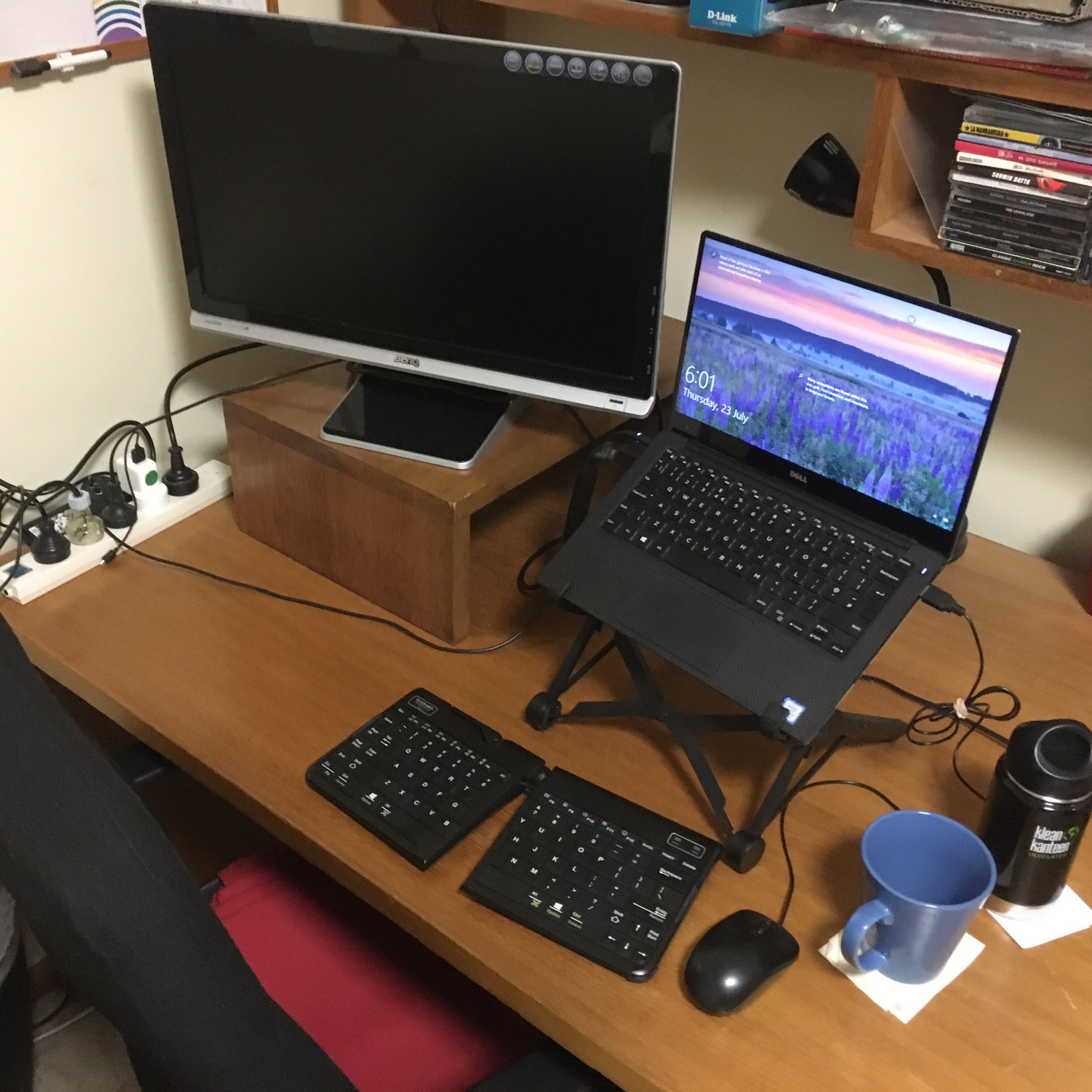 12. "Currently my WFH set up is this mess of a room! I bought a house (first time buyer!!) on Monday, but in a few days it will be pintrest perfect I'm sure" –Pheobe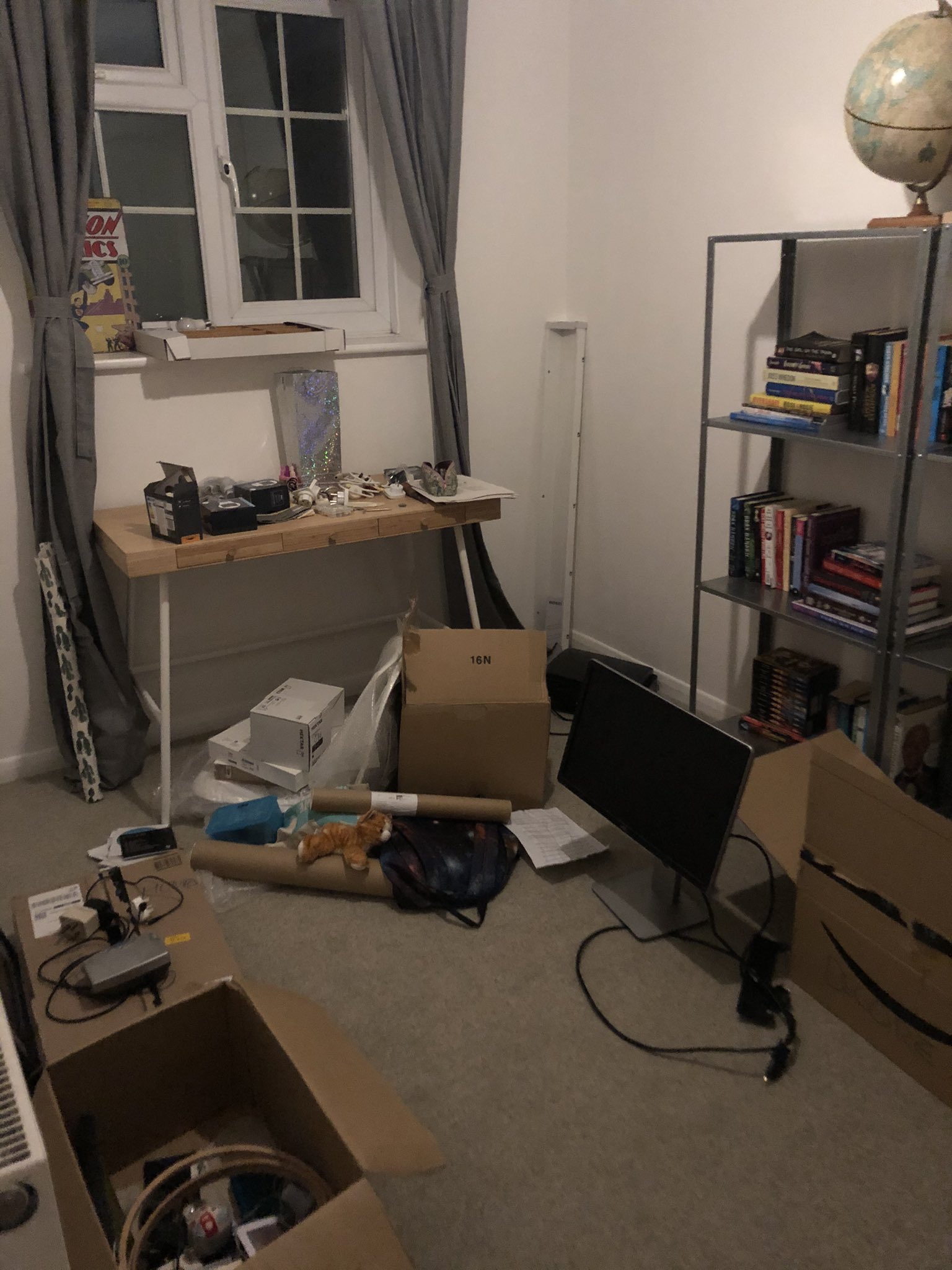 13. "It's not perfect but enough space for work and play with my sewing machine!" –Meghan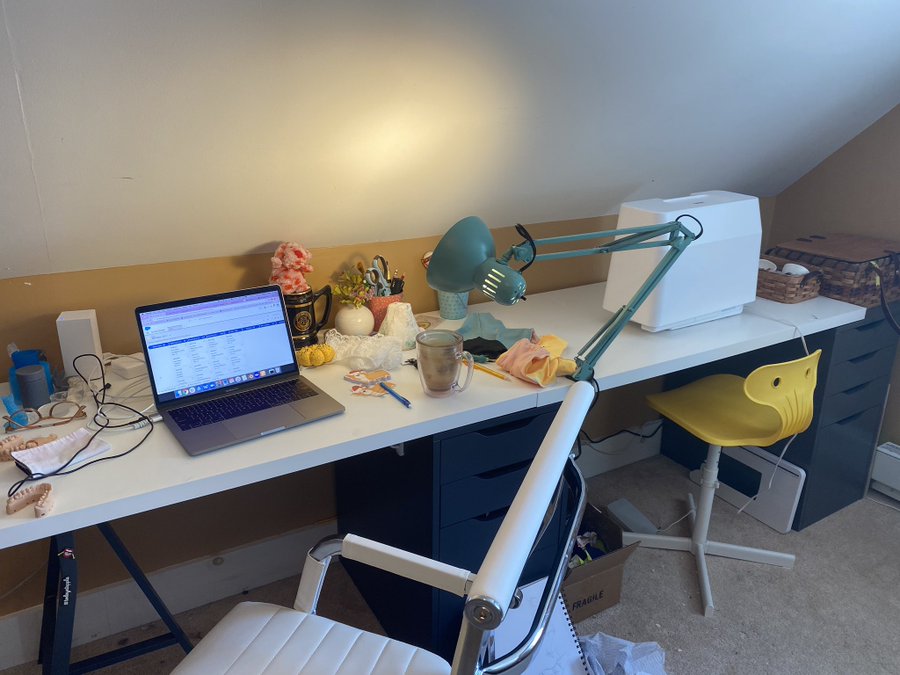 14. "my little happy place." –rangerine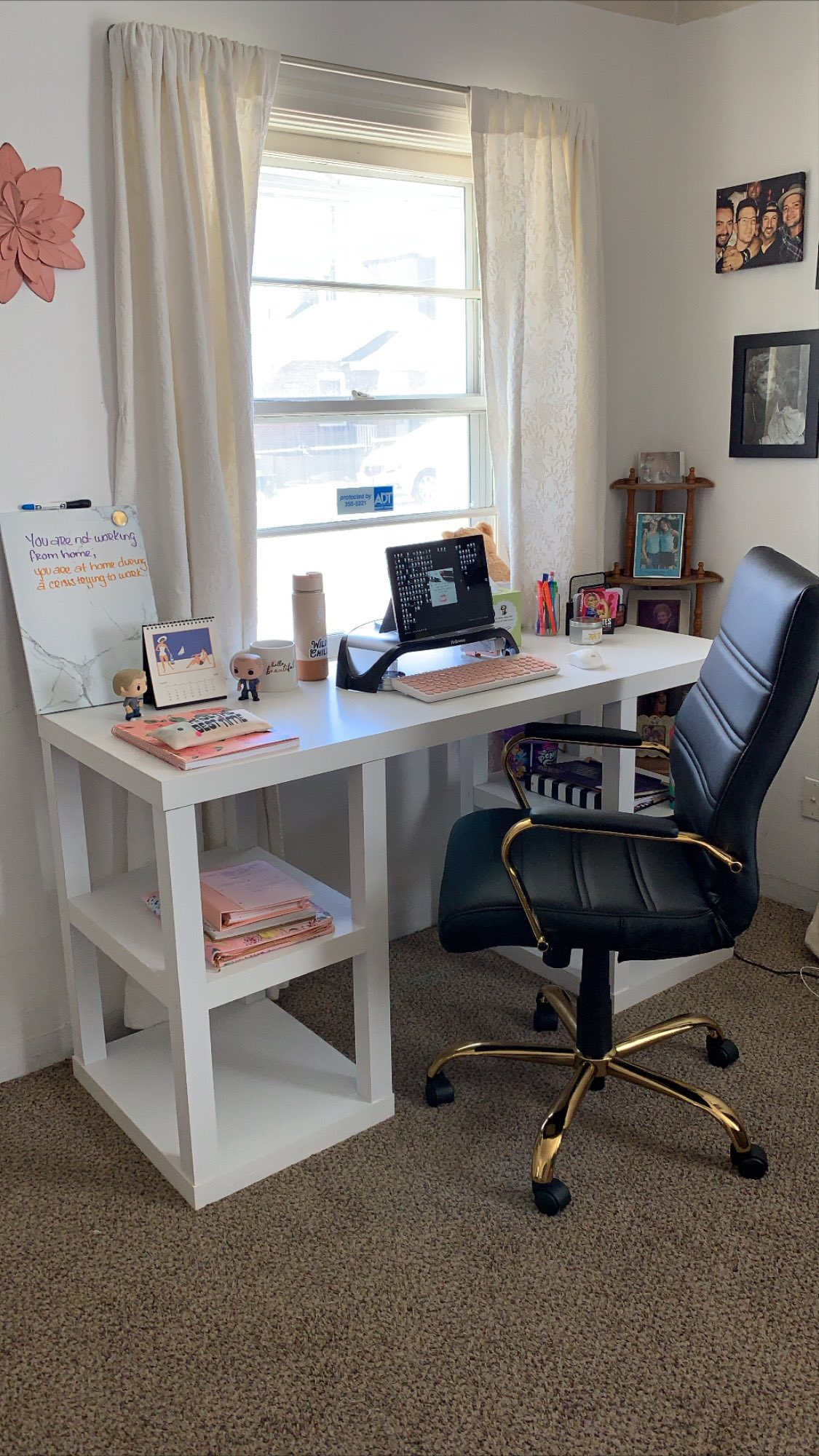 15. "My WFH space!! Delicious, soothing, fresh flowers, essential oils, delicious healthy snacks… and plenty of colored markers! Keeps my creativity flowing!!" –Rhema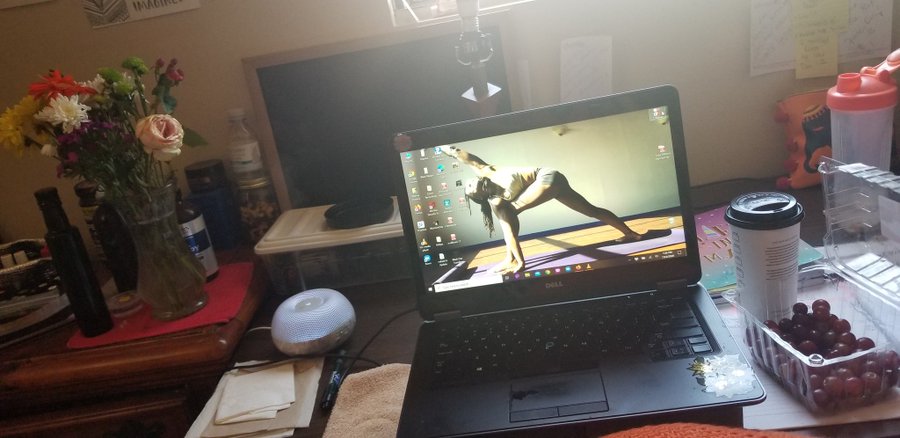 16. "one-BR apartment, oversized armchair with a lap rest, looming, ever mocking, rented spin bike." –Nicole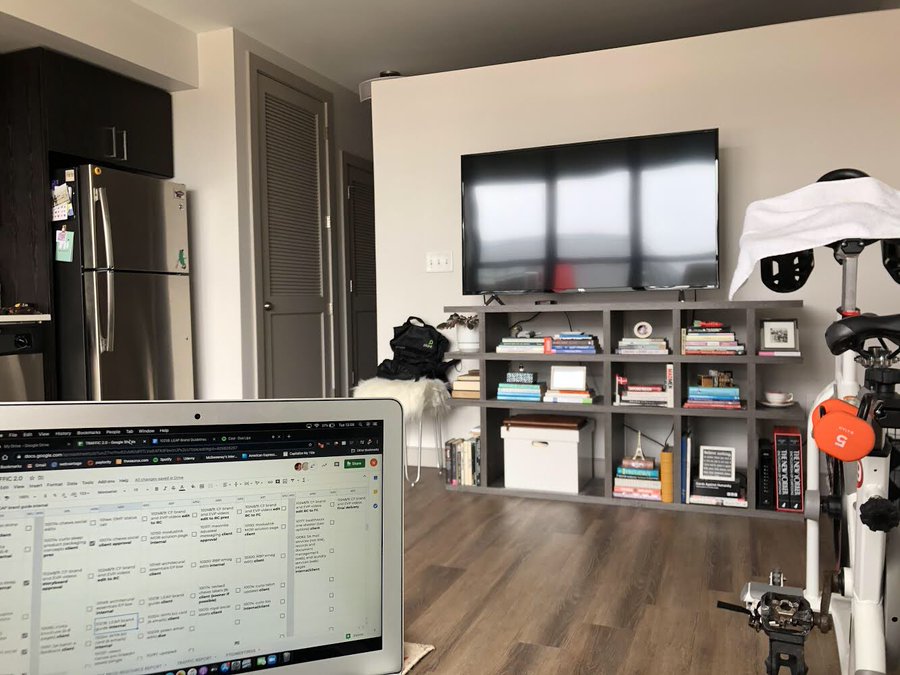 17. "little nook of joy." –Padma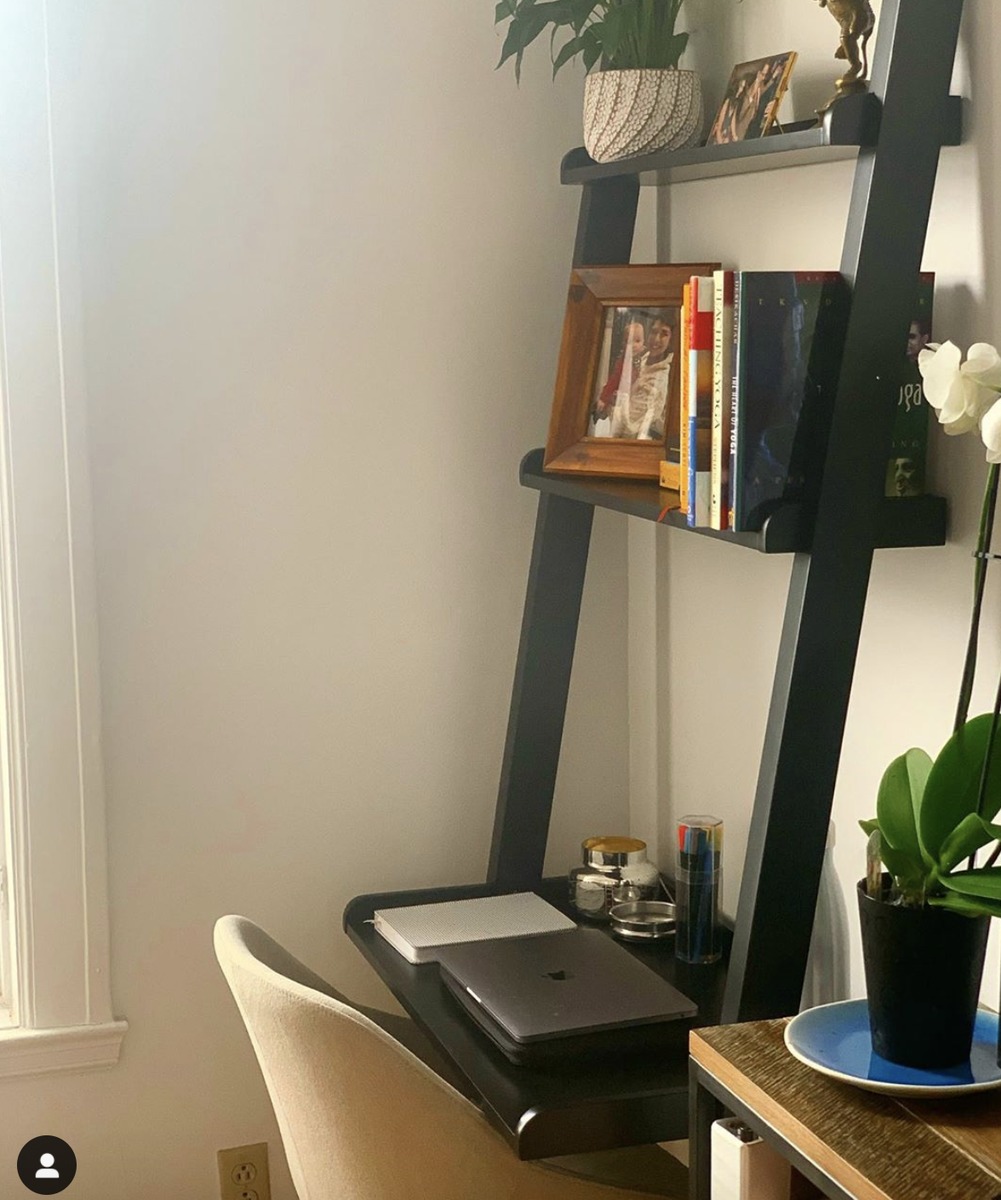 18. "I have taken over the dining room. I re-purposed my first ever computer monitor from 2008 and one given to my dad at a work site, elevated on printer paper/sheet music. I had to buy a chair, but I look out to our garden all day. Sun light in the morning is amazing." –Denise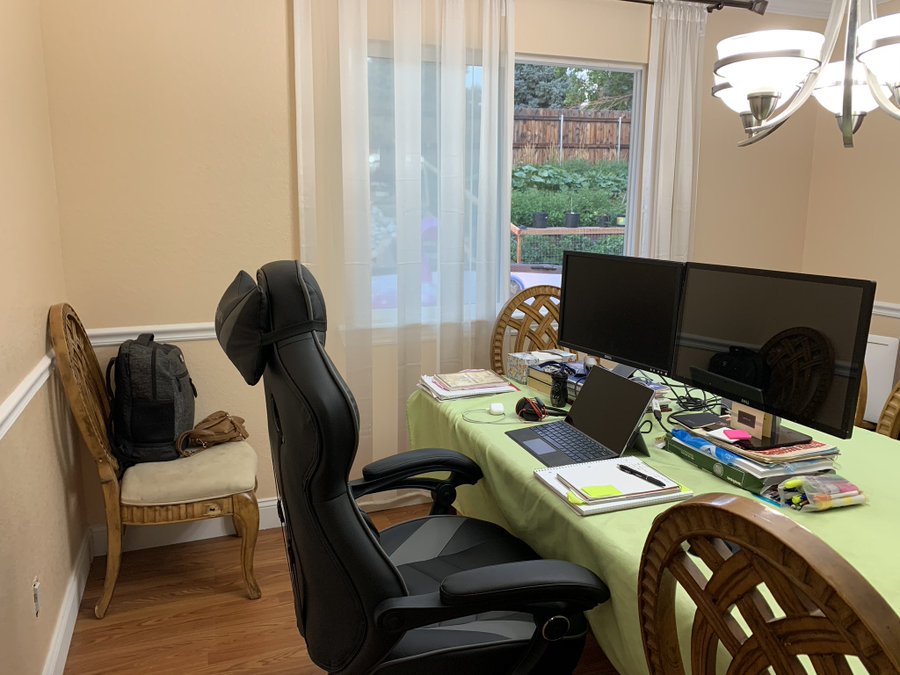 19. "I just moved so I'm still working out the kinks of my office set-up. However, the art was in the trash and I salvaged it for this room" –Financial Mechanic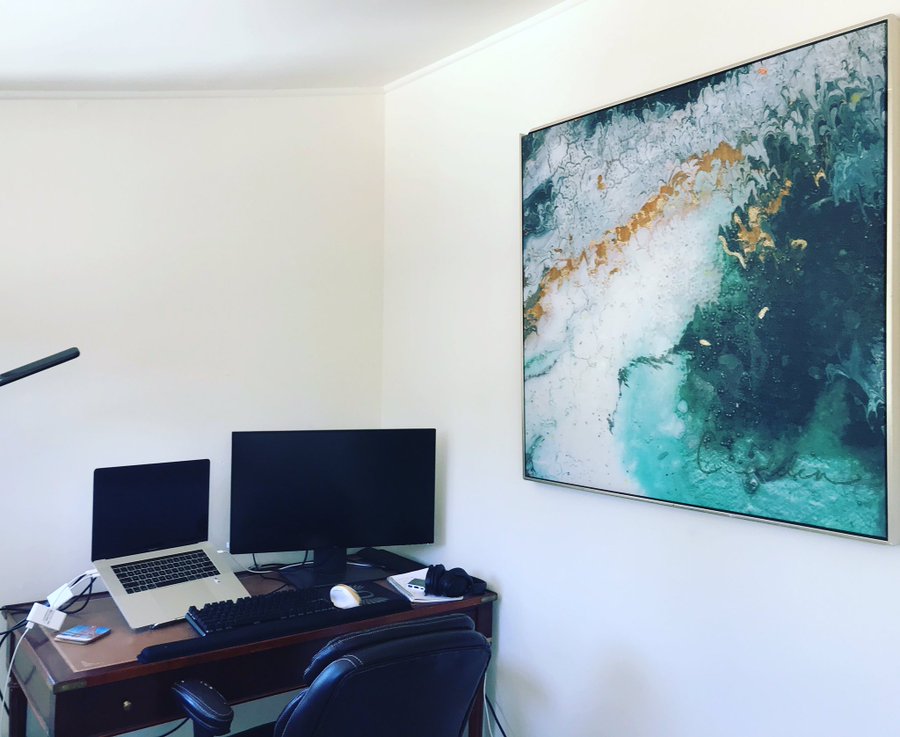 Like this story? Follow The Financial Diet on Facebook, Instagram, and Twitter for daily tips and inspiration, and sign up for our email newsletter here.