20 Tasks That Will Make Your Lazy Long Weekend Feel Extremely Productive In 10 Minutes Or Less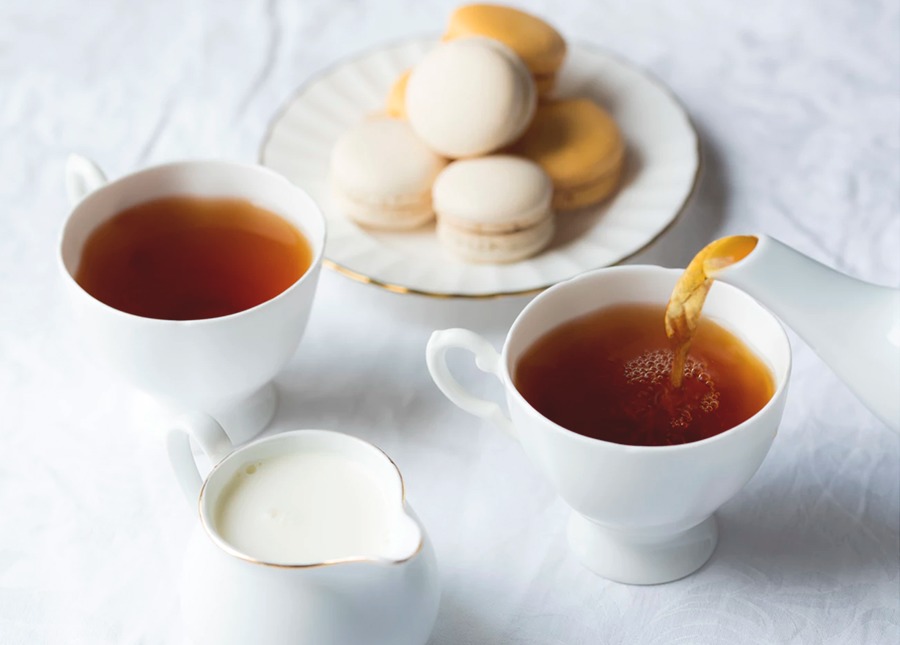 If you're one of the lucky people facing a three-day weekend thanks to Monday being MLK day, this is a post for you. And honestly, who doesn't love a long weekend? But that being said, my long weekends almost always fall into one of two categories: a) a beloved mini-vacation or b) three days spent blissfully on the couch while getting nothing accomplished.
That's not to say I'm not a fan of getting nothing accomplished. I am all for spending hours on the couch rewatching Gilmore Girls for the 17th time. But I hate getting to the end of a Sunday and feeling like I did absolutely nothing the entire weekend…and feeling that way at the end of a gifted free Monday feels even worse. So, to help myself (and you!) get a few things done on this blessed long weekend so I can enjoy my time off sans guilt, I've compiled this list of 10-minute-or-less tasks that can help anyone feel a little more productive.
1. Think of the one major home project you keep meaning to do and keep putting off. (For me, it's spray-painting our white Kitchenaid stand mixer.) Don't worry about doing it this weekend, but pick a date in the near-ish future and put it on your calendar. Sometimes, the farther out you plan something, the more it feels like a "real" plan — and the more likely you are to actually get it done.
2. Take inventory of the cleaning products you're low on, and put in an online order for them on Amazon/Target/Brandless/etc.
3. Take everything out of your medicine cabinet. Wipe down the mirror and shelves, then put everything back.
4. Write down everything you need to get together before filing your taxes. Leave it somewhere you're sure to find it again, like tucked into the first February page of your planner. Then, once it's time to file, you'll know everything you're looking for.
5. Go through your most recent credit card statement (regardless of whether you've already paid it) and highlight every recurring monthly charge. Consider whether you're actually getting value from each of these each month.
6. Sign up for an app like Trim to unsubscribe you from memberships that are (at least potentially) wasting your money.
7. Change out of your pajamas, and actually put them in the laundry hamper. Even if you're going to spend a whole snowy weekend day inside, at least change into a clean pair of underwear and a T-shirt.
8. Paint your nails a color that always makes you feel super put-together.
9. Take at least five books off of your shelves that you know you've never read and have no interest in ever reading. Put them in a tote bag and place it right by your front door so that you don't forget to take them to donate next time you leave the house.
10. Better yet, start reading a book on your shelf that you've always been meaning to read. Just promise yourself you'll stick with it for 10 minutes. Chances are, you'll be interested enough to keep reading a little longer — and you'll feel good working your brain for just a little bit.
11. Throw away all the junk accumulating on your fridge or bulletin board — save the dates for weddings that have already happened, coupons that are expired or that you know you'll never use, takeout menus you never order from, magnets that are too weak to hold anything.
12. Throw out every single expired condiment in your refrigerator door.
13. Clean your toilet bowl and wipe down all of the surfaces in your bathroom. Even if it's something you do regularly (which, I hope it is), it never doesn't feel good to do.
14. Give all of your makeup brushes a good wash. (Yep, shampoo those babies up.)
15. Pick a couple of meals you want to make later in the week, and go ahead and make a grocery list for them. Bonus points if you pick recipes with overlapping ingredients so you can stretch your dollars a little further.
16. Use some good old-fashioned white vinegar and give your coffee maker a thorough (and likely MUCH needed) clean.
17. Do some stretches. Instead of promising you'll get to a yoga class, go for a run, or do some other time-consuming activity you may not do on a regular basis, focus on one accessible active thing you can do, especially on a lazy weekend when you're not leaving the house much.
18. Write out your to-do list for Tuesday morning. Getting back into the swing of things at work is always tough after an extra day away, so make it easier on yourself by simply having your day's list ready to go.
19. Journal for 10 minutes. If you're anything like me, this is one of those things you always promise yourself you'll do more of — so just do it now, even if only for a bit.
20. Clean out your desk drawers. Throw out pens that are out of ink, pencils with no eraser left, papers you don't need, old post-its that aren't even sticky.
*****
The point of these is not to give yourself a must-accomplish to-do list for your long weekend off. Rather, it's to help you relax more effectively. I personally feel a lot more rested and rejuvenated if I spend a little time doing a few productive things before I take much more time to unwind. Because if you already feel like you accomplished something for the day, time spent relaxing will feel so much more deserved — and personally, that's a feeling I can't get enough of.
Holly is the Executive Editor of TheFinancialDiet.com. Follow her on Twitter here, or send her your ideas at holly@thefinancialdiet.com!
Image via Unsplash
Like this story? Follow The Financial Diet on Facebook, Instagram, and Twitter for daily tips and inspiration, and sign up for our email newsletter here.