How My 2017 New Year's Resolutions Held Up A Year Later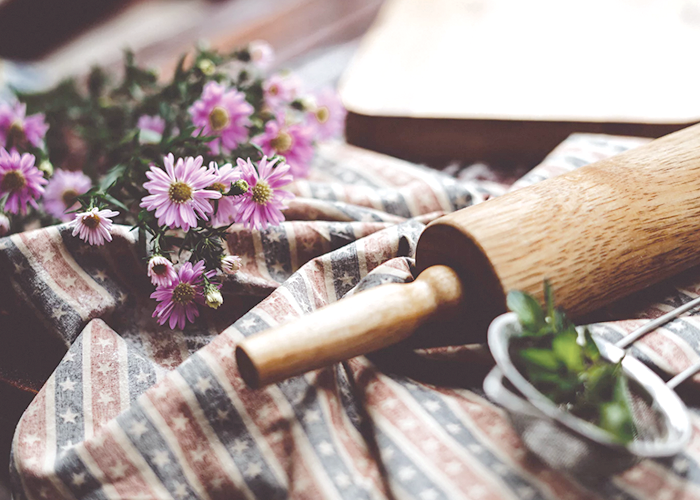 The holidays are creeping up on us and before we know it, BAM. 2017 will be over. Like most people, I like making new years resolutions for myself. I enjoy creating goals and holding myself to them. And, like most people, those goals tend to fall off my radar by March.
I was determined in 2017. I was ready. I knew that this year, I would really, actually stick to those goals. And for the most part, I did.
Here are my few main resolutions, and how I stuck with them (or didn't).
1. Get Healthier
Now, this is something that's probably on everyone's list in one way or another. "Get healthier," "lose weight," "work out more," "eat more veggies." It's the reason that gym membership numbers spike in January. I'm starting with this one since I probably made the least amount of progress here. I don't eat much healthier — I still basically live off of Lean Cuisines. I did join a gym in June, but still only go a few times a week. I know for a fact that I exercise slightly more now just from moving into the city. Now, I walk everywhere. I walk at least two miles every day just during my commute alone. Half mile to walk from my apartment to the L, and a half mile walk from the L to my office. Then reverse it to go home.
My health is something I'm constantly working on. Bad habits die slowly, and I built up a lot of them while in college. Focusing on getting rid of them will be on my resolutions list in 2018. A few things I might try differently:
Make the time to cook. I'm usually hungry and excited to eat when I get home, so popping a frozen meal in the microwave is my go-to. But I want to actually start using those cookbooks I got for my birthday and try some new recipes.
Continue walking everywhere. For me, this isn't really something to change, but if it's an option to walk, then walking it is!
Analyze that gym membership. If it doesn't fulfill what I want to get out of my gym, then I need to find a new place to go! I do like mine since it offers classes on top of having a lot of locations with a full gym, but I need to decide if there's one out there that's maybe closer to my apartment, or cheaper.
2. Read One Book A Month
Since January, I've kept a running count of what books I've read. As of today, I have read eight books. Not bad — considering I only read two last year. I put this on my list because I claim to be someone who loves to read, but I found that I wasn't making time for it. My goal was a book a month, but I haven't fully lived up to that. Next year, I'll work to reach that goal.
If you're trying to read more (but aren't talking about just books), here are a few tips I used to start:
Use Pocket to save articles you want to read later. It even downloads them so you don't have to use precious data while on the go!
Use your commuting time (if you're not driving). I finished so many of those books by just reading while sitting on the train.
Try audiobooks. This is perfect if you drive to work or just don't have the time to sit and read (or just don't like to). You can get the same information, dive deep into a story, or finally get to that book everyone's talking about while cleaning your house.
Join a book club. Okay, I haven't done this one yet. But, if you're someone who needs to be held accountable, book clubs will do exactly that. If you're having trouble organizing one or simply want to join an existing one, check out Meetups in your area.

If you're interested, these were my favorite books were from this year: A Man Called Ove by Fredrik Backman — the main character in this novel reminded me freakily of my grandpa, but it was a great read; The Passenger by Lisa Lutz — I really like mystery novels, and this kept me hooked till the last page; and Too Fat, Too Slutty, Too Loud: The Rise and Reign of the Unruly Woman by Anne Helen Peterson — if you're a woman who loves to read other women's stories, check it out.

3. Shop Less & Spend More On Experiences
This was something I had read about — that people who spend money on experiences, rather than things, are happier. I wanted to try that out this year. I wanted to do more, and see more, rather than clutter up my apartment. And no, this doesn't mean I spent thousands of dollars to hop on a plane and fly halfway across the world.
I'm happy to report that yes, I did stick to this one. I took a short/cheap vacation with my boyfriend to the Wisconsin Dells (our first vacation together); attended five concerts over the summer (which is a lot for me); attended five Cubs games; saw Aladdin on stage in Chicago; was a tourist in my own city going on boat tours, visiting museums and riding to the top of the Hancock building, being "bombed" in an escape room and tried countless restaurants/bars. I don't even think that list covers it all, but 2017 was definitely a year for making memories.
I can't recommend this resolution enough — even if you're trying to save money, you can plan to spend time doing new things rather than going to the same old places (seriously though, the escape room was so much fun, and I highly suggest going with a group of friends or family). I went shopping less so I could put more money aside for fun things (so, yes, my jeans badly need replacing but spending time at Wrigley Field was way more satisfying).
*****
You don't have to wait until January 1 to make a new goal, and whatever goal you make doesn't have to be perfect. If you don't meet or exceed it, you can try again next year, month, or week. Just knowing I haven't met my fitness goals has made me bump up the amount I go to the gym each week. Right there is a start.
I'd love to hear what TFD readers did or are doing to meet their resolutions (or if you have book recommendations that can help me meet my goal of one a month!). Let me know in the comments!
Samantha is a PR practitioner living and working in Chicago (aka the best city in the world, in her opinion). Currently enjoying the public relations agency life full-time, her little free time is spent petting dogs, eating Raisinettes, and binging Netflix. You can follow her on twitter @Sammi_Berrafato.
Image via Unsplash