21 People Tell Us How Much They Spend On Monthly Subscriptions (& Which Ones Are Worth It)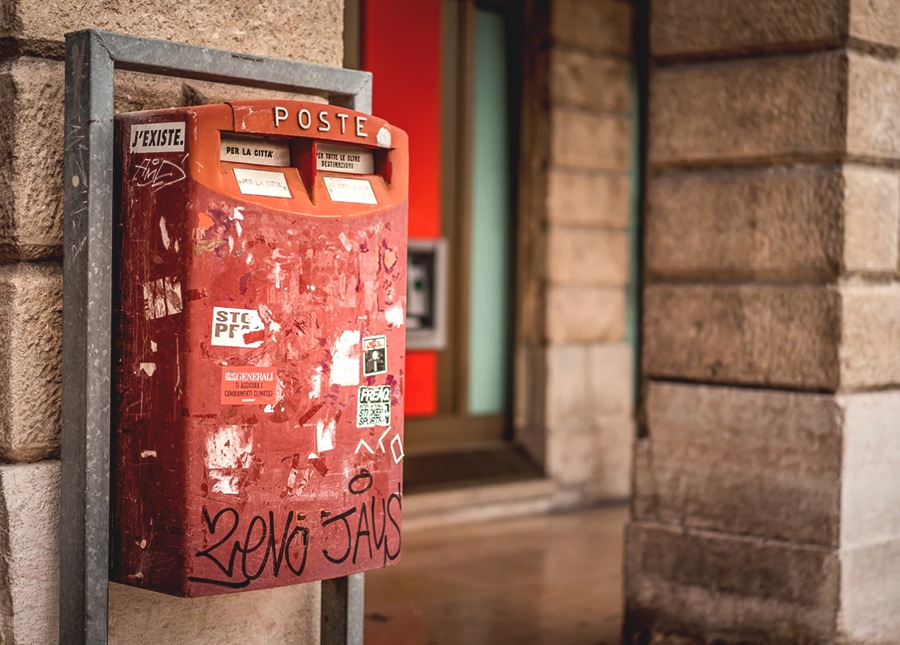 I was recently taking a deep dive into my credit card statement (which, admittedly, I need to do a lot more than I should) and I realized something: my partner and I spend a lot on monthly subscriptions and memberships. Between Blue Apron deliveries and streaming services alone, we spend about $300. And that's not including other monthly services — my yoga studio pass, his gym membership, AMC A-List (RIP MoviePass), newspapers and magazines…I could go on…
The point is, I've started to really consider whether these things are adding value to my life. (And, admittedly, it's easier to stomach some of these when we divide and conquer the costs.) Sure, I'm more than happy to pay $95 a month so I actually get my butt into a yoga class a few times a week — it's definitely more cost-effective than paying $15+ for a single class multiple times a week. But do I also need to supplement that with another $10 monthly subscription to stream classes online? YouTube exists for free, so the answer is no. 
We decided to reach out to TFD followers on Twitter to see how much people are generally spending on subscriptions and memberships each month, and whether they think they're actually getting their money's worth. Here's what they had to say!
1. "I happily spent around $35-40 every month on Spotify and two Patreon accounts, including a local news website because supporting local journalism is important. Yearly, I pay for a Headspace subscription, because reading the news is exhausting." – Santana
2. "I make a $30 sacrifice to the Adobe gods every month. It's necessary for me as a photographer and for video editing, so I consider it worth it." – Sarah
3. "$26.98, and they're all worth every penny! I have Spotify (still the student account, with Hulu added on — I consider this one subscription), NYT (again, student — for the crossword, which I do every day), Netflix, and Medium. I use most of these daily. So worth!!" – Jennelle
4. "$15 Family Spotify
$11 Netflix
$45 Gym
I've pared down my expenses a lot already & these are the ones left that really add value to my life, so yes they are worth it!" – Jaymee
5. "I spend $12.50 a month on Dollar Shave Club razors and shave butter, totally worth it IMO! I like it for the convenience, value, and like, not just carving myself like a Christmas ham with a blunt razor because I'm too lazy to go out and buy more." – Boo
6. "$41.95 — most of them are worth it. There's one particular one (audiobook credit) that I contemplate canceling because I rarely use it, but manage to convince myself I'll actually use it that month (I've accumulated five months worth of credit, so that's clearly gone well)." – Lourdes
7. "$85 a year for a WordPress domain and it's worth it, because I love how I can customize my website. I've canceled all my other subscriptions. My fiancé has Netflix so I get my fix from that haha." – Keri
8. "$5 for Spotify student — totally worth it since I can't access a free account while abroad (which I am). $20 for Adobe creative cloud student — totally worth it for Premiere Pro alone as a YouTuber + I get the freedom to play in photoshop when I feel like it." – Kristin
9. "$60 a month total, $20 for online camera storage for security then $40 for streaming services, half of that is for my dad who is retired. I also cover the cost for increasing his Medicare coverage. Yes, very much worth the cost, I cannot argue with the benefits it provides." – Sean
10. "About $58 on Amazon Prime, Adobe, Netflix, iCloud storage, and Patreon! First two are work expenses, so I can justify them." – Erica
11. "Around $30 for Netflix, Hulu, and Amazon Prime. The only one I've been thinking about dropping is Amazon because it went up, and I don't use it as often as the other two. However, I find it to — mostly — be worth it." – Lindsey
12. "Netflix – $11
Amazon – ~$12
Gym – $22
Spotify – $10
YouTubeTV – $35
Total: $90/mo
The only one I don't care for is the gym because I got more than I need (black card at Planet Fitness) and I use it less than I'd like. I've only ever cancelled NYT and WaPo (never read them)." – Steph
13. "I only use Dollar Shave Club, and it's totally worth it. $9 every other month! I really think the razors last longer than other razors." – Mrs. Savastano
14. "Spotify (family plan): $3.00. Netflix (family plan): $2.80. Amazon Prime (student plan, account shared with family): $0.83. Library Card: Priceless. Seeing as my entertainment (and free shipping) needs are met for less than the cost of a discounted movie ticket, I'd say I'm happy." – Ashley
15. "Spotify $10 — worth it. Gym $50 — worth it." – Katie
16. "Netflix: $11
PBS Passport app to stream their programs: $5
Amazon Prime: $119/year ($9.92/month— SO WORTH IT; I'm saving so much money at Whole Foods!!!)
Fabletics $49 (unless you skip the month, which costs nothing. You can skip unlimited months; I set a reminder on my calendar)" – Carissa
17. "Netflix: RM42 (~$10); iCloud Storage 50GB: RM3.90 (~$1); Adobe Creative Cloud: RM133 (~$32). It's in Malaysian Ringgit 🙂 I pay for iCloud Storage just in case I lose my phone — though 50GB is not enough, and I might need to upgrade. Adobe is expensive but worth it, as I edit videos and photos a lot." – Marion
18. "£4.99 on Spotify and that's all!" -Aisla
19. "Do the gym and an annual Disney pass count as subscriptions? If so, gym is $20 and Disney is $45 a month. Very much worth it, even if the food at Disney is pricey!" – Lead a Healthy Lifestyle

20. "VRV: $10
Spotify: $15 for family plan
Twitch: $5
Patreon: $7
I'd say most of these aren't necessary to have, but I like the small perks that come with a Twitch and Patreon sub. The rest basically prevent going insane from ads." – Michi
21. "YouTube: $10
Dropbox: $13
Website: $21
May open an eBay account soon, too." – Kevin
Image via Unsplash
Like this story? Follow The Financial Diet on Facebook, Instagram, and Twitter for weekly tips and inspiration, and sign up for our email newsletter here.