21 Readers Share The Specifics Of How Much They Pay In Rent Every Month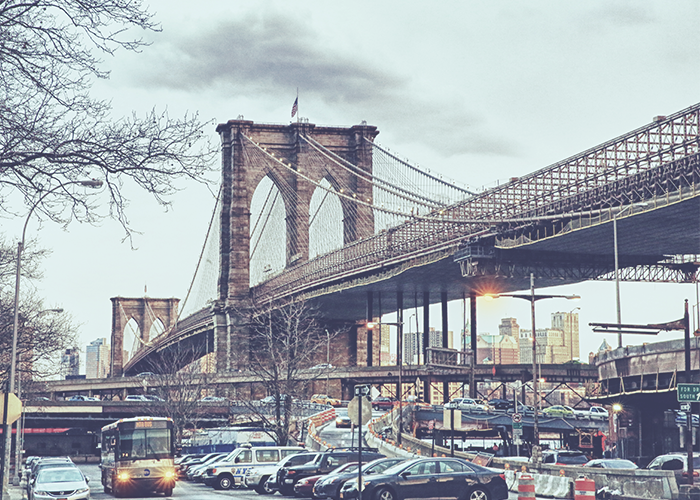 Last week, I did a post about how much locals in different cities across the U.S. pay in rent. I interviewed 14 people and asked them to give me the dirty details on what they pay, because so often, that's the question I really want to ask, but am not comfortable just blurting it out. In general, I think one of the easiest ways to understand cost-of-living in a city is to ask the people that live in it, even if you have to do so via a digital forum because you don't have friends in said city yet. Anyway, comments flooded in on my original post with readers giving all the details of what they pay in rent, including where exactly they live, how much rent is, whether they share their place, how much space they have, and what they pay in utilities. I was honestly overwhelmed by excitement, and the ~community feel~ around the post.
I rounded up all the great rent information from TFD readers below. I think It's only fair that I start, so here is my answer: I pay $747 a month to live in a two-bedroom in Echo Park (Los Angeles) that I share with a roommate. My place is right next to downtown (and is actually technically in Historic Filipinotown) which, I believe, is what helps keep our rent at a reasonable price for L.A. My room is small (by L.A. standards, though), and our place is really great; we have a nice kitchen and living room, and we live about half a mile from the lake and walking distance from great coffee shops and bars. Overall, I'm a huge fan and consider myself very lucky to live with one of my closest friends in a neighborhood I love, and in a place I can afford comfortably. Here's what everyone else had to say:
1. "I live in a more rural suburb of Chicago, and have a $1100 mortgage + ~$150 in bills for 2,500 square foot, 4BR/2.5B. My partner and I purchased last summer. We don't live in the "big city", but we have almost an acre of land and room to grow. I think it's important to note that not all millennials live in an apartment downtown somewhere, and you can still have a great, exciting life if you don't." — egust01
2. "i live in indianapolis and pay $360 for a room in a 3-bedroom house with roommates (total $1,080). needless to say, i'm hanging onto this place until they physically remove me." — Sarah
3. "I've lived in central Brooklyn for the past 3 years now and have (very fortunately) never paid more than $650 in rent. That'll bump up to $700 this coming June when I move into my next place, but it will be a serious upgrade: a huge, light filled 3 bedroom on the top floor of a house. Forgive the gross humble brag, but I'm super excited and don't have enough thrifty friends to share my excitement with (!!)" — Kathleen Murphy
4. "I currently live in Bronzeville in Chicago. Our apartment is 1500 a month, split 4 ways, since we have a 4 bed, 2 bath apartment. It honestly is super nice, we just had to be willing to give the neighborhood a chance. And it has a parking space with the rent!" — Liz the Engineer
5. "I've been living in the same apartment in San Francisco for a little over 3 years and our rent has remained at $2300 a month. It's a decent place in the heart of the Inner Richmond, surrounded by amazingly cheap and delicious Asian restaurants (although some hipstery places have been gradually popping up). It's considered a 2-bedroom apartment though the living room could be considered a 3rd bedroom since it has a door. It has a large kitchen – which can be hard to find in a city – but much to my delight since I love to cook! It only has one bathroom but we haven't had issues with that at all. No washer/dryer in unit but there's a laundromat just across the street. When we first moved here in 2013, there were three of us and my roommate just had to deal with having the coat closet in the hallway as his closet – but if it meant that each of us only had to pay $750/$750/$800 (based on the size of our bedrooms), why not? Only about $50 or so each for utilities on top of that. However, my other roommate moved out a couple months ago and now it's just me and one other person splitting the $2300. Which, at $1150 each, still isn't that bad considering we've now gained an extra room that we can now fully use as a living room. $2300 could get you studio or small one-bedroom in San Francisco these days. Sure the added expense has tightened my budget quite a bit. I'm not nearly being paid as much as the techies that are prevalent in the Bay Area – I work in a junior level position at a publishing company. But I'm not falling into debt and am still able to put away some money into my savings. All in all, I think it's worth the location, extra space, and privilege to be living in the city while I'm in my 20s. We'll hold on to this place so long as we can afford it!" — Sam
6. "My bf and I live in the lower Westside of Santa Cruz, CA (about 1.5 hours south of SF). We are a half block from the beach in a well-maintained apartment complex and, between rent and utilities, pay about $2400 for a 650-foot 1 bedroom. Rent here is expensive but you can't put a price on being able to step outside and walk on the beach. We'll probably stay here until either the rent increases exponentially or we buy a house in the same neighborhood. I am surprised to learn that I pay about the same as all of the SF and NYC people, but I think that my quality of life is worth it." — Tobi
7. "I'm in Vancouver, BC and pay $1525 for a 500sqft studio. I have a great view of BC Place and False Creek and am within walking distance to work and tons of bike paths. I complain almost every month about how expensive the rent is, but I guess that's Vancouver for you. Also, they let me have my cat here, and the suite comes with a parking spot which I rent to someone in the building which technically brings the rent down to $1375." — Jack
8. "I'm in Boston. My fiance and I are paying $1400 for a one bedroom apartment in a triple decker house with a back yard, heat/hot water included and that is a STEAL for this city (not the rent, but the free heat). I've lived here for 10 years and in many different neighborhoods/apartments. Based on my experience, I'd say if you live with roommates, anything under $800 per month is a bargain and if you live alone, anything under $1,100 is a steal (that would be a studio, a 1-bed is probably not going lower than $1300) This is obviously going to vary greatly based on neighborhood, these bargain prices will not be found in Fenway/Downtown/Back Bay/Beacon Hill" — Heather
9. "My fiance and I got a pretty great deal on our place, our landlord is my fiance's former graduate adviser, so we pay $1000 for a bit of an awkwardly setup of 2-bdrm, 1.5 bath, and small yard in the Pigtown neighborhood of Baltimore. It's not our favorite neighborhood, but it is very convenient for both of us to get to work. Our friends all pay around $1300 for about the same amount space. Our utilities are very low, we use so little gas and electricity compared to our neighbors that we keep getting rebates. Thanks BGE! Comcast still sucks though." — lazuliz
10. "I live in Northern Liberties in Philadelphia, which is (I hate to say this…) Philadelphia's answer to Brooklyn. Tons of shops, restaurants and bars, 10 mins subway to Center City. Our mortgage for our 2,000 sqft 3 bdrm, 2.5 bath home is $1,700. I have friends who live in NYC who pay more than we do to rent, but it's all about your preferences and your quality of life!" — NL
11. "I live in San Jose, CA, in a one-bedroom apt. for $2,312, which includes $50 pet rent for my 2 cats but excludes utilities. I know that I'm extremely fortunate to be living in Silicon Valley without relying on roommates!" — Alyjarrett
12. "I live in Miami Beach and my husband and I pay $2575 for a 2br right on the beach with bay views, pool, gym, and a huge wrap around balcony. We moved here from NYC just over a year ago and are over the moon with this apt and the amenities. Having a second room means our friends and family from up north can visit often (and they do!). Compared to what we were paying up north this is a steal." — Jane
13. "I live in North Dallas and pay $560 for a 510 sq ft one bedroom loft. The only bills I pay are electric and internet, and that has yet to exceed $110 a month. It's a 10 minute commute to my office and a 15 minute commute to my university. No real porch or balcony to speak of, but for where I am in my life (financially, professionally, academically), it works great. I don't think I could ever go back to living with a roommate." — AN
14. "I lived on the UES with one roommate in a 2BR and we paid ~$1,150 each. Then I moved to Morningside Heights and got two roommates in a 3BR and pay ~$1,176. Both bedrooms in both apartments were teeny-tiny. (Right now mine has a bed, a dresser, my nightstand, and enough space to turn around.) My SO and I are moving all the way uptown to the last neighborhood in Manhattan this summer and I cannot wait for the sweet $2,200 2BR we are going to have. I can almost taste it!" — Tara
15. "I live in San Diego and my rent for a 2 bedroom house is $2700. Utilities are probably another $300… water is really expensive here." — Julia Cassels
16. "Really interesting to see the regional and even inter-city variations. I live in Long Beach, CA, and pay $1,000 (+$150/utilities) to live alone in a large 1-bedroom bungalow with a great backyard. When I was looking to move into my own place, I somehow got the luck of the Craiglist draw and definitely pay under average for both the Long Beach and LA area. Prior to this place, I split a small, crappy 2-bed apartment with another girl for $825 each, so paying $175 more a month was worth it for additional privacy and space. The only reason I would move would be a rent hike or finding a similar place with a parking spot, which I would gleefully give up all of my money to have. I don't even want to calculate the hidden time cost of looking parking all.the.time." — KJO
17. "I currently pay $640 + electric for a studio apartment in the desirable Squirrel Hill neighborhood of Pittsburgh. It's pretty central, and I'm a block away from an awesome, ethnically diverse business district. This summer my boyfriend and I are moving into a 3-bedroom (!) duplex just down the street and paying $1475 plus some utilities. Both places have free parking, but the 3-bedroom has a private garage and allows any dog breed." — katie_does
18. "I lived in a studio in Downtown Detroit between Tigers Stadium and the Opera House for $525 a month. #Detroit" — HampshireGrad
19. "My boyfriend & I split $2,700 for a studio in San Francisco's Mission District. It's a sizable studio, and I honestly don't feel too cramped… and we're spending less than most of our friends on rent per month." — Shannon S.
20. "My boyfriend and I scored a pretty awesome deal for our 1-bedroom apartment in Chicago. We pay $925, so about $462/each with utilities about $50/month and internet/steaming services/basic cable for $70. We live in Ravenswood which is about two blocks from the L and a 30 min commute to downtown. Chicago is really great for diverse neighborhoods, affordable rent, and great public transportation/walkability! Definitely check it out if you're looking to move to a big city!" — Ashley Wolfgang
21. "I live in a pretty hip Southern town and split our $1000 rent with my bf for a 2 bedroom house with a huge garage and big attic storage space. Utilities can be pricey though ($100-200 mo). I think there is a tradeoff in more urban areas though. When I lived in NYC I paid at least $1000 to share some pretty rundown apartments but my transit costs each month were less than $100 which can often be less than people spend if they rely on a car. Plus cities often have other things that can be surprisingly cheaper like really good ethnic food or restaurants and free cultural stuff. It's always a trade off and it depends on how much those bigger city offerings are worth to you." — the one true emma
Image via Unsplash