23 Readers Share Their Tips, Tricks & Advice For Meal Prepping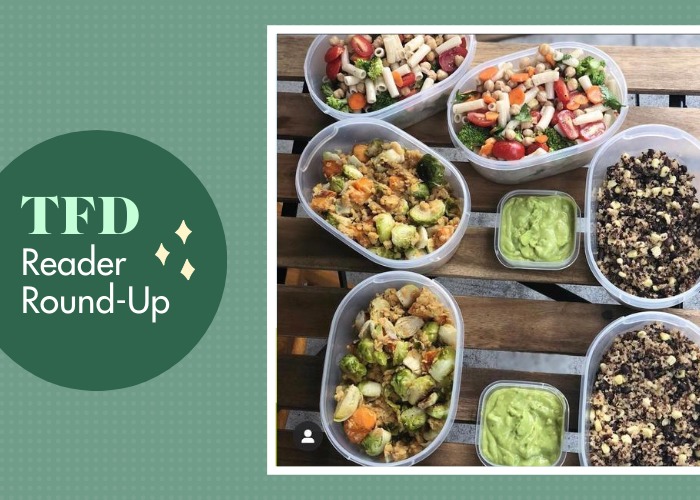 Meal prepping can save you lots of money, but it can also be a struggle to get started with it. A handful of our readers were kind enough to share their tips, tricks, and advice on how they finally started meal prepping — and saving money.
1. "Honestly? The decision-making process is the hardest, so I got a subscription to Workweek Lunch. They send me a meal plan and grocery list every week, and recommend how to most efficiently batch-cook that week's plan." –Maggie
2. "It doesn't have to be all or nothing right off the bat. Start with just making a huge pot of rice, a roast chicken, or pre-sliced a load of fruit/veggies that you can throw into different meals throughout the week. Then entire meals that can be done in 1 pot/pan. Once you have an idea of good combinations, favourite recipes, and things you actually like the taste of as leftovers, start building meal plans from the local grocery store sales flyers. Choose meals based on what's cheapest and plentiful." –Jill
3. "Buying a slow cooker. One of the best tools for lazily cooking large batches of food." –Mike
4. "Realising that you don't have to be excited or energised about it, that making a half-assed attempt is better than no attempt at all." –Claire
5. "make Sundays a meal prep day (groceries in the AM, cooking in the PM) and buying myself a fancy coffee first thing to motivate myself to leave the house." –Meghan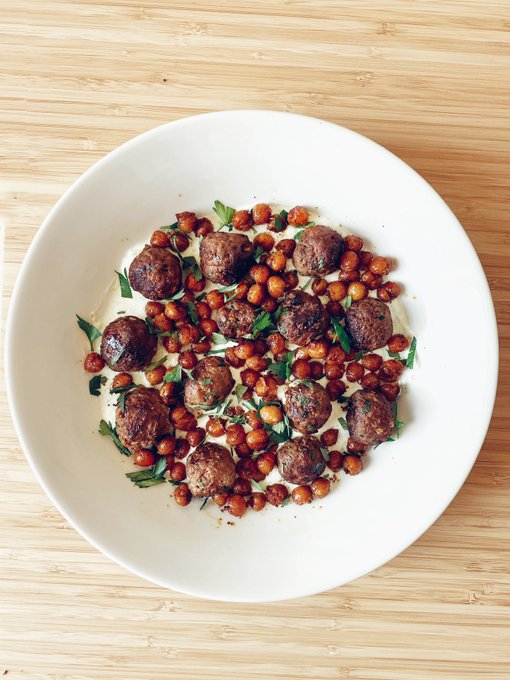 6. "Meal prepping is just a fancy name for leftovers- just cook exactly as you have always done, just make more portions! Simple as that." –Phoebe
7. " got into meal prepping when I started doing the beach body workouts at home about 9/10 years ago. The insanity program came with a meal plan and guidelines on what to eat, portion sizes, etc. Meal prep helped me to stick to the plan, eat well and not spend money unnecessarily" –P
8. "I learned to cook when I was in college by blindly following cookbooks, and SURPRISE recipes written to feed 4-6 people usually work just as well to feed one person 4-6 times!" –Laura
9. "Finding new recipes I can make pretty easily and cheaply. Eating the same thing every day for 4 days can be exhausting but it's exciting knowing at least each week will differ!" –Cornelia
Finding new recipes I can make pretty easily and cheaply. Eating the same thing every day for 4 days can be exhausting but it's exciting knowing at least each week will differ! pic.twitter.com/0y3ck85poN

— Corneliatron (@corneliaapoku) August 5, 2020
10. "My biggest barrier was that it felt really time consuming at first. So to overcome that, I scheduled time for myself on Sundays to prep meals for the week and chose recipes that weren't as labor-intensive. One-pot meals, like soups and crockpot recipes, are my go-to!" –BG
11. "Meal prep can be as simple as washing all your produce as soon as you get home and portioning out raw fruit + veggies for easy snacking! I find if a fruit isn't prepped and ready to go, I lean towards packaged or processed snacks more. Just a tiny convenience thing!" –Nishat
12. "Pinterest is great for recipe ideas. Buy items like rice in bulk. Super cheap and make a big tub of it that can be refrigerated for the whole week. Frozen veggies have the same nutrition as fresh and you can store for months in the freezer. Also crockpot is bomb." –E
13. "I make staples toward the beginning of the week. For now, I work from home tues and thurs so I will also quickly make quinoa, roast veggies, etc., in between work tasks during the day. Then I can make the staples fit into whatever I'm craving but adding other things " –Kate
14. "Replicating my favourite take out meals , perogies with crispy brussel sprouts wild rice and spinach salad, soups. Things I love to buy for lunch I started by making just an extra serving then two then three! Freezers are your friend! Starting small helps" –Katherine
15. "I started to meal prep about a year ago bc I started a time-intensive job in a small town that did not have affordable restaurant options. So I bought an instant pot, purchased a whole30 slowcooker cookbook, & started following the @paleorunmomma blog. I've learned a lot!" –Rebecca
16. "Tbh? I googled vegan boxed lunches and wound up on Tasty! Having a food processor was very helpful for dips like the avocado dip you see here as well as hummus, cashew butter, and others." –Caleb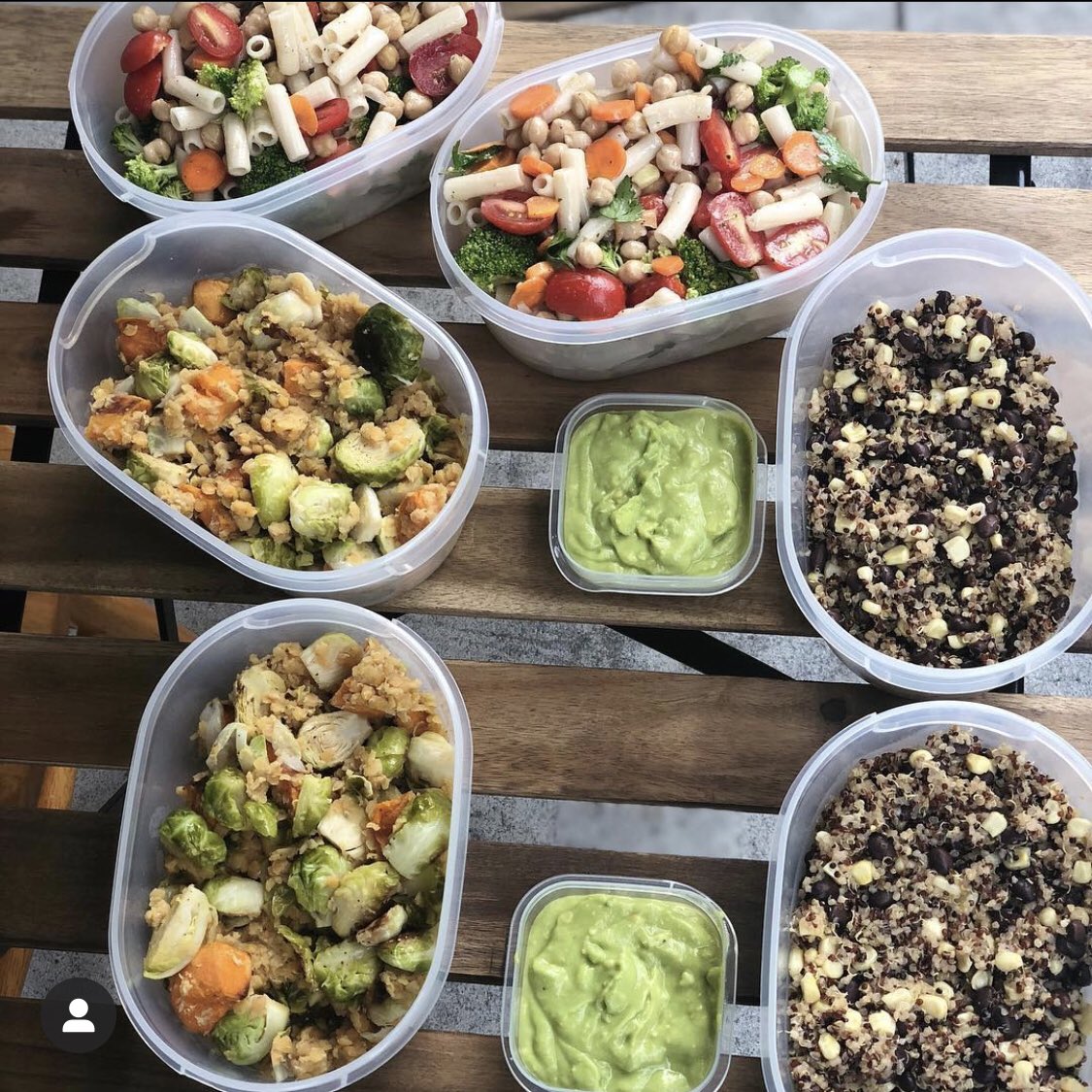 17. "I started meal prepping when my dad got these meal prep containers. They had 2 compartments: One for a side or sauce, and another for the meal. I used them all the time when I was still working at Amazon. We also have plastic sauce containers!" –Mercy
18. "As a single mom working and going to college FT, I wanted time and money spent meaningfully. Meal prep meant we could eat well on a budget. After remarrying and starting a career, I got out of the habit for a bit, but when I realized the lost time and money, we swapped back." –AddictedtoTeaching
19. "Recipes that freeze well and get better as you leave it in the fridge and reheat. Curries, some pastas, rice based dishes like fried rice and soups are great! This is a vegan spiced lentil, celery and carrot soup I made that reheats so well!!" –hellolng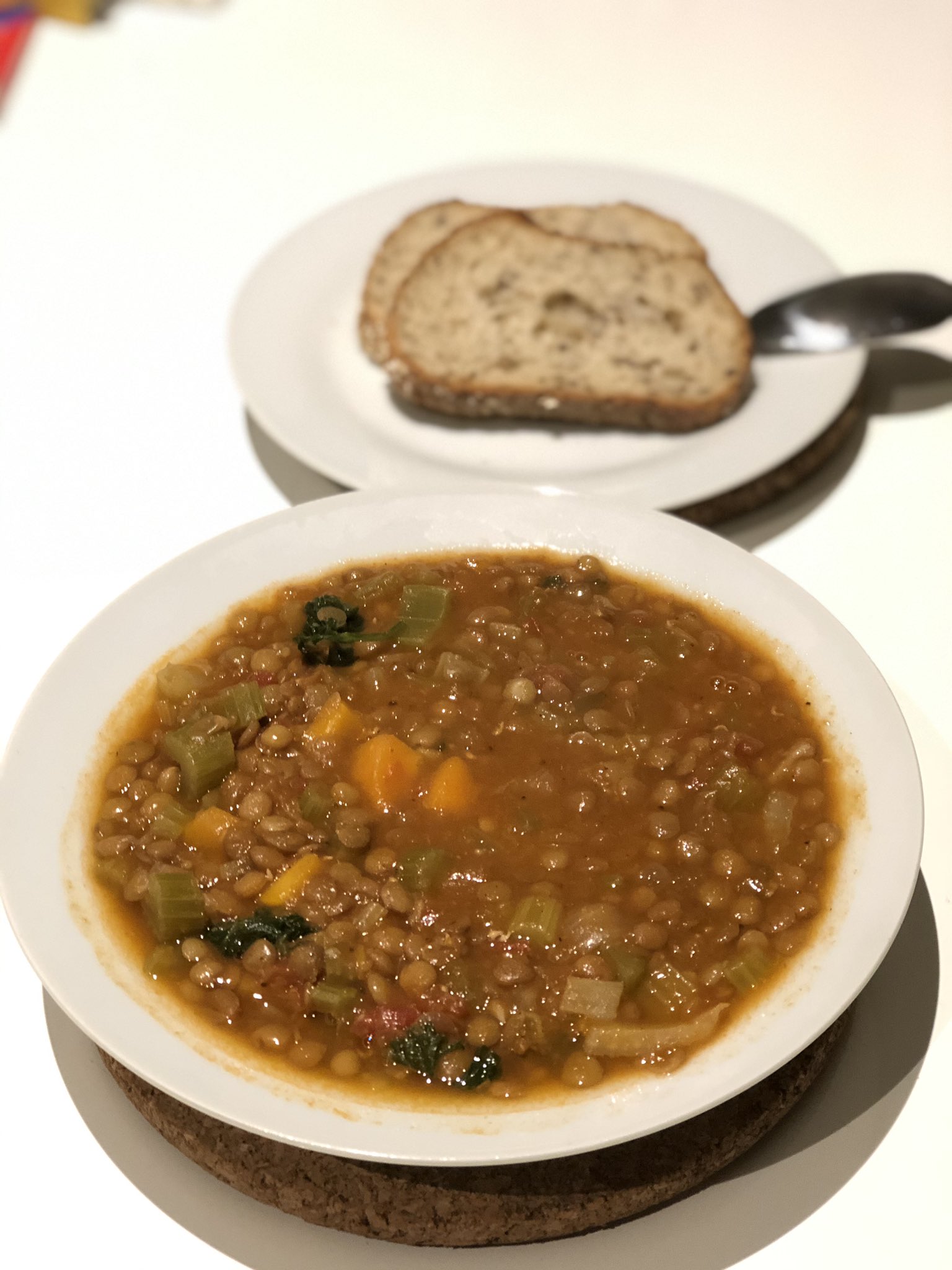 20. "I don't do full meal preps but meals to freeze for lunches and it's so easy to have on hand. My family came to visit and I gave my mom some lunches for the road." — Alice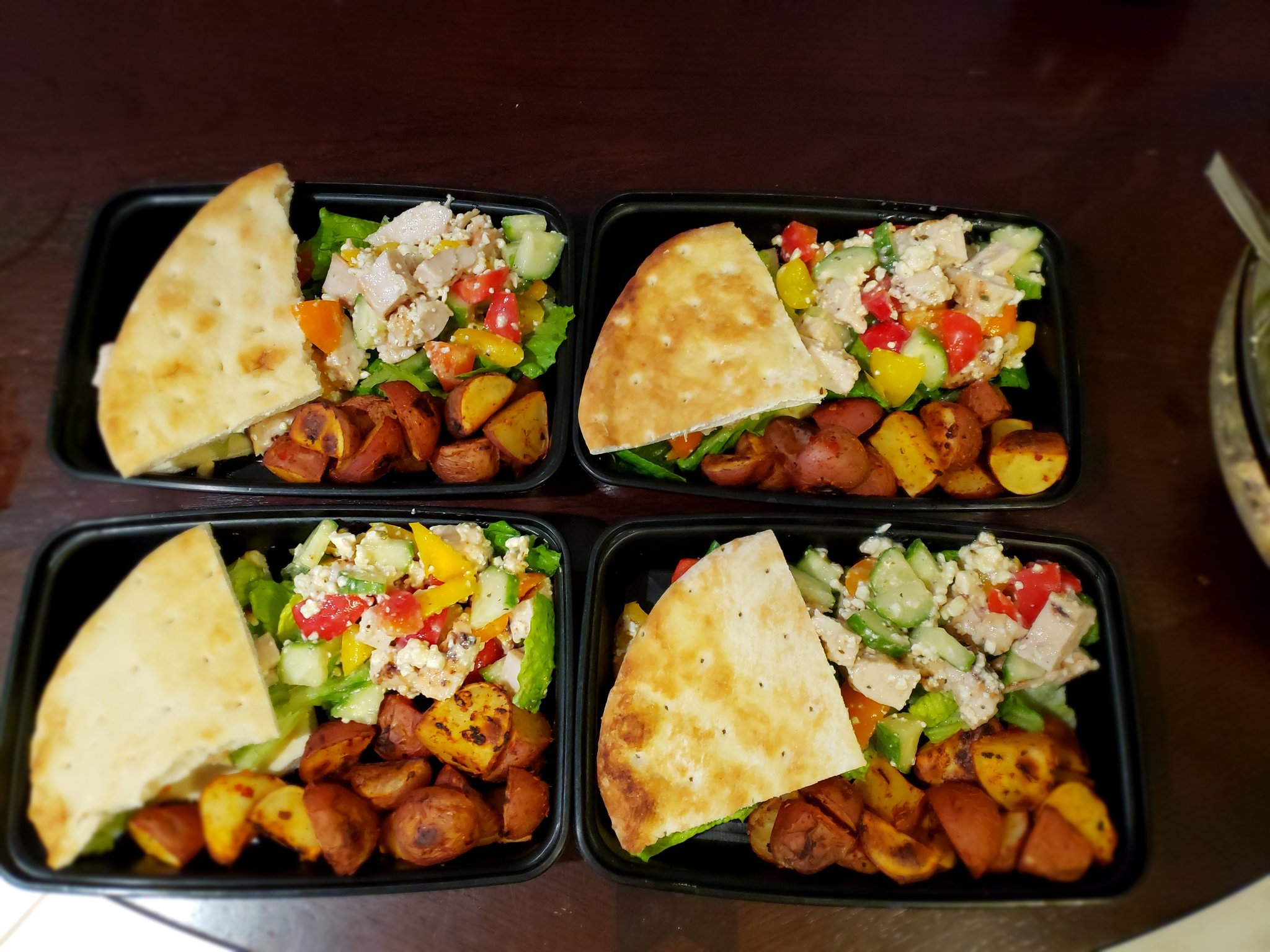 21. "My friend Rachel has an entire blog dedicated to this!!!  @fork_in_prog One of their best tips is to not meal prep entire meals, but foundational ingredients so you're not eating the same exact meal everyday and can have variety throughout the week." –Sasha
22. "I worked in a kitchen for a short time and learned about "processing". Restaurants don't just keep produce lying around. The box of kale is delivered and almost immediately is "processed" i.e. washed, stripped off the stem, THEN stored in portion containers in the fridge." –Megan
23. "Honestly, buying quality glass storage containers and making meals for 4+ in my house of 2 people. Now I almost always have something in the freezer I can reheat in minutes. Also, making big batch sauces and freezing them so pasta is only ~15 minutes away." –Todd
Like this story? Follow The Financial Diet on Facebook, Instagram, and Twitter for daily tips and inspiration, and sign up for our email newsletter here.