3 Big Media Companies That Benefit From Free Labor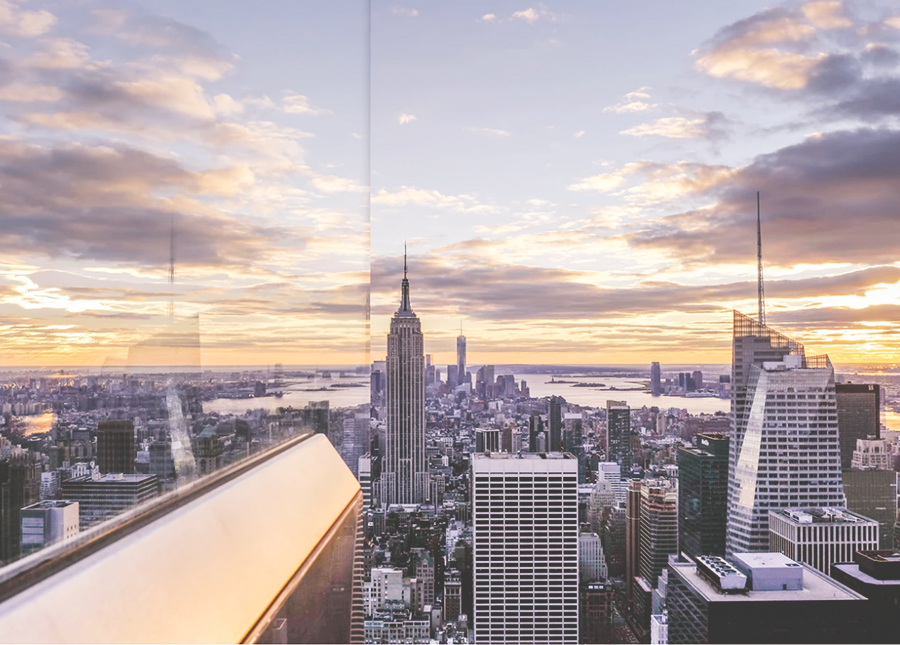 If you're like me, this probably sounds familiar: three years ago you decided to forego law school for the freedom of being your own boss. You thought you would be the living incarnation the tired adage: "Do what you love, and you'll never work a day in your life."
Somehow, you manage to conquer the mountain of work it takes just to do work and you find someone willing to accept your work and pay you for it. So you put together your piece, then you edit your draft to save yourself some embarrassment, and by some small miracle, you find the courage to send it to the person who promised to pay you for it.
Soon after, your piece goes live. You send your invoice to your Accounts Payable contact, but they don't confirm receipt. You double check to make sure you sent it. Everyone lives busy lives, perhaps I'll hear back next week, you tell yourself, but then another week goes by. And another week. So you send a "Hi! Just following up on…" email and you're met with a concise "sorry" and assured that you'll receive what you're owed.
But then a month goes by. And you're trying not to be rude but you did this work, you probably accepted less than you felt you deserved and your fucking article is on their website generating income for your exploiter with every click.
If you're like me, you've been here… If you're trying to make money in the freelancing economy, you know how difficult being your own boss, accountant, secretary and coworker can be. You know that chasing invoices is a full-time job tacked on to everything you already do to stay alive and make money. But I don't want you to be like me; I want you to be better. I want you to learn from my mistakes and heed the warning that being a freelancer is the best and worst decision you'll ever make.
Below is a list of companies that have neglected to pay their contributors for their work while they continue to make money off of it.
These companies have had their contributors go public in big stories:
1. TED of TED Talks doesn't pay any of their contributors.
From this Medium post, a speaker writes about why they chose not to be a part of a TED event they were invited to. The author writes of the people who approached them: "They are bound by the rules of TED, which asks that they don't pay me. None of the speakers — at TED or its little sister TEDx — get paid. This is despite the fact that tickets to a full-scale TED event cost something in the realms of $6,000."
2. Ebony Magazine used to pay its contributors, but since John H. Johnson's publishing moved on from the magazine, upwards of $80k is owed to artists, writers, photographers and editors alike.
From The Root: "A little over two months after Ebony magazine missed its self-imposed deadline for paying the thousands of dollars it owes its writers, a group of 38 freelancers filed a lawsuit in Illinois' Cook County Circuit Court on Tuesday alleging that they are collectively owed more than $70,000 for their work."
3. Showtime, the network where we love to watch Shameless, shamelessly tried to solicit free work from artists under the guise of a contest.
After creative Dan Cassaro went public on Twitter to air grievances about Showtime's approaching him for free work, Adweek wrote: "The offer, made to a number of designers, involved promoting the Floyd Mayweather-Marcos Maidana boxing match on Sept. 13. Those who submitted designs for Showtime's use 'could be eligible for a chance to win a trip to Las Vegas and have your artwork displayed in the MGM Grand during fight week!,' the network told Cassaro in an email."
*****
Others haven't had their big break in the news yet, but I was certain there would be more (Jupiter is in Scorpio after all). So I posted in a secret Facebook group for freelance writers that I'm a part of. And I posted on Reddit (a post that has since been banned because, apparently, I can't follow rules…anywhere). I tweeted, asking my freelancing mutuals to come forward with the names of the companies they're always subtweeting. Most people told me that didn't want to reveal names of the companies that they still worked for (so far) unpaid, for fear they would never see a check.
But a few people told me their stories in hushed tones and promised-to-be-deleted emails. And sure enough, the companies that burned one freelancer were very lucky to have burned another.
These two came up the most:
1. Blog Mutt
A website that allows writers to sign up to write copy for clients from home (I still don't really understand how it works). BlogMutt runs a "you-submit-now-we-pay-later" system, and for nearly the half-dozen unfortunate freelancers who trusted them that I spoke with, later never came.
Similiar to BlogMutt, I'm not entirely sure what this service hopes to deliver. It allows writers to sign up to be connected with clients, similar to Rover.com from what I understand, and the company skims a fee from every transaction. The site charges the client, then holds the money in escrow, and from what I gathered, most of the time the writer never sees it.
*****
People are understandably discreet about biting on the hands that feed them. If you're like me and you're concerned about getting paid without the stress of sending passive aggressive emails:
There's the World's Longest Invoice going since 2014 when #GetPaidNotPlayed started trending. And to keep track of who you're pitching, what they've paid, and when they pay, whopayswriters.com is a remarkable and user-friendly resource. I was also pointed in the direction of sfwa.org, a guide on avoiding scams, advocating for your own work, and other necessary tips. Another lead pointed me in the direction of Preditors & Editors, a one-time popularly crowdsourced list of warnings for writers worried about who they're working for. It's since become defunct, but serves only as more proof that this isn't a new issue and it's not one that's going away.
The implications of working for free are ego-bruising at best, and heart-attack-before-30 at worst. When a company doesn't pay you and you continue to work for free, even out of desperation for income that may never come, you're allowing your trade to be exploited. People already don't fund the arts (thus the reason we freelance), and if you're of the privilege of letting one slide or of the naivete of accepting exposure, you're condoning the state of the starving artist in society.
We have to recognize when we are being complicit and perpetuating the trend of neglecting the creators. To those of us who can afford to let go of $200 earmarked for credit card debt now accruing more interest, remember that for every $200 you can forget…there's someone who can't. Companies are not guaranteed to be on our sides, so we have to be.
Ally is a Leo sun, Aries moon, Cap rising with way too much to Tweet, so she started a career.
Image via Unsplash