3 Money-Management Tactics That Helped My Anxiety & Self-Confidence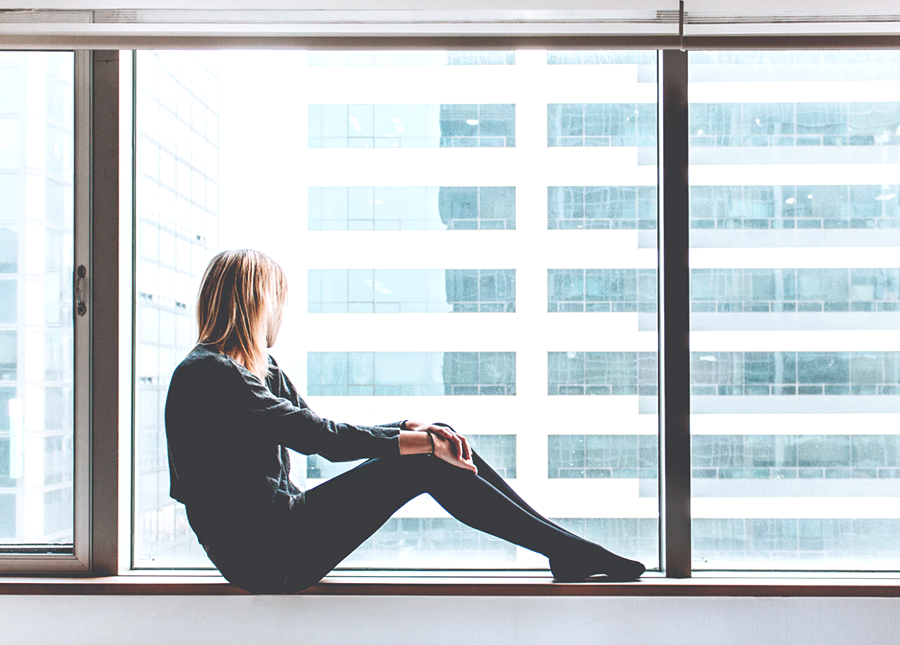 Disclaimer: I still live at home and struggle with money daily, and that's perfectly okay. Some things take time, like getting your shit together. But I'm here writing about the success I've found in my methods, so I'd say I've done something right. Remember, always reward yourself for the steps you've completed with success. It keeps you going further and farther, and you deserve it.
I've had anxiety for my entire life, and even though I've come to terms with it as I've gotten older, it by no way means that it's any easier going. And you want to know what makes anxiety flare up like wildfire when you're in your early twenties? Not feeling in control of your life. What's one of the main things one needs to have reined in before venturing out into the world? Money!
Let me tell you, when I started my first-ever job, I spent every last cent of my paycheck on everything I could've dreamed. Clothes, all you can eat everything, going out, all of those quintessential vices we fight with. I tossed those dollar bills into the Whataburger drive-thru and never looked back. I was also just starting college, and as some may have experienced, the stress of school calls for many "treat yourself" moments, even if they were purely me rewarding myself with treats simply for making it to class. It took me almost a year to finally wake up and realize I hadn't even started saving up for a car, which was first on my list of things I needed to get done when I started receiving income. I had fallen victim to the ever-present temptation having your own cash flow provides, and man alive did I use it to its fullest. Most of the clothes, shoes, and other items I bought I don't even have any more for many reasons, and looking at that fact, it reminds me of how much thoughtfulness and money go hand in hand. But that's another tangent.
Obviously, this wilding-out stage of my career didn't last forever, because you know what else can come with throwing your security out the window? Self-confidence issues. At my age back then, of course, my main desire in life was to move out from home and onto my own adventure. Yes, a large portion of that want was because I'm a home-decorating fanatic and one day I imagine myself having the candle-lit, garden-centric crib of my dreams…and it'll happen. But owning my own space felt like the window to the creative and exciting life I'd been dreaming of, and the starting point to the adult world and my career path. So while I was beating myself up for being so reckless for too long, and the reminder being that I come home to my parents' house every night, I began to feel quite hopeless. Again, a completely normal thing to feel, at any age really. But it still felt gross.
Instead of letting that take over, though, I took a look at those I knew who had already taken those steps and were out on their own, and learned from their moves. I got educated. I had zero knowledge of pretty much anything money-related other than how to transfer between accounts. So I started utilizing the resources I have — and being a young adult in the 21st century is great, because boy do we have resources to pick from. Blogs, YouTube, even social media are grounds for so many personal stories about money. Once I started delving into testimonials and educational how-to's, the change was almost overnight. And once I started paying attention to things I have control over, like my income, I actually got excited about money!
And here's what changed in my attitude: the anxiety I had been feeling about "life on my own" being so far out of reach simmered down, because now I could actually look at my finances and know where I stood at any given time and from that information, project timelines for the future. And as for self-confidence, I don't feel so crummy about still living at home. Because from reading, I know many people still do the same and are still successful and happy, and sometimes taking your time to find security and confidence is the best thing you can do for your future health and wellness.
So here are the main things I learned to do that really made the turn around in my financial life. I hope these, and the beginning of my story, can help in some way as well.
1. Learning how to balance a budget
Even if you don't have many bills or such to balance every month, get familiar with how to do so when the time comes, with the financial responsibilities you do have. For instance, I only have a car payment and insurance every month to worry about, but into my budget, I also factor how much projected income I want to put directly into savings each month. I also think about food, because I really enjoy home cooking and sometimes dining out. List the things you do or need to consider without fail every month and look at those things laid out in front of you. Seeing everything from a bird's eye view instead of playing a guessing game every week to month reduced my anxiety by a large margin and created some solidarity in my goals.
2. Automating my money
No question, this was the best thing I've ever done for my finances. Money is wonderful to have in your pocket, and harder to lock away for safe keeping. My biggest struggle was either putting money into my savings or resisting transferring it back out and into my hands. So making sure that I don't even see the money hit my checking account was one of those most useful resources I had. Each time my paycheck hits, a portion of my choosing goes straight into savings, and having that assurance has genuinely changed my life. I'm not so much struggling over whether to keep a lil extra cha-ching in my wallet for fun when I know I've met the savings quota I've set for myself without even pushing a button.
3. Getting and utilizing the hell out of a planner
This is more of a lifestyle resource, but it's proven to be a lifesaver for my finances, too. Keep track of any and all things that involve money. Any extra shifts you put in at work, or any times you choose not to work. Doctors' appointments, events, due dates, everything. Know where your money is going every day so if by chance your finances are looking different from where you think they should be, you can flip through and check whether your numbers are correct or if there is something wrong. An important part of money management is also knowing your hard work is organized and archived for later reference.
***** 
There are many more things in the finance world that I'm still new to and that I would like to work my way up to being fluent in, one of which being investing! But these are some day-to-day simple steps that have sincerely changed the way I, a beginner, handle my money in a manageable approach.
Aside from her part-time job, Mickaela aspires to be a full-time writer and poet. A major mission of hers is spreading her message about the importance of the conservation of our nation's lands and encouraging everyone to get outside and get excited about nature. If she's not doing one of those things, she's probably doing something food-related. 
Image via Unsplash