3 Risky Behaviors That Cost Me Nearly $1,000 In 10 Days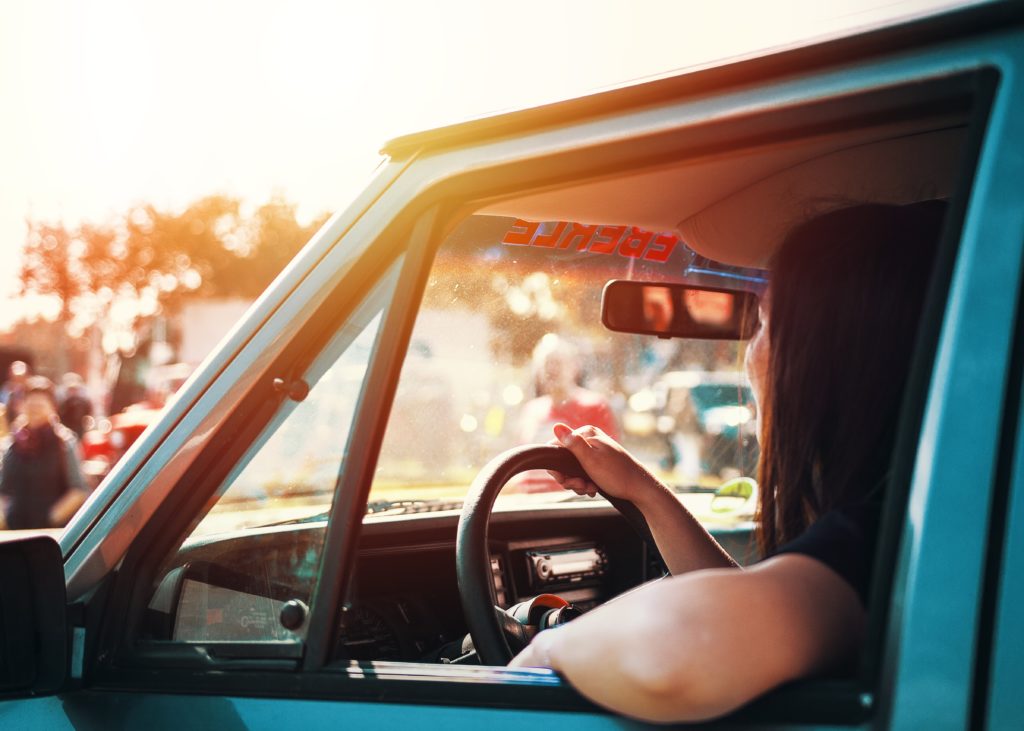 I am a 21-year-old recent college graduate living in a big city. Although my parents paid for my living expenses in college, I am now paying all of my own bills. I was also fortunate to graduate with no student debt as a result of an almost full-ride scholarship and the financial ability of my parents to cover the remaining cost. In June, just after graduation, I had a span of two weeks that went really poorly. I chose to engage in three risky behaviors that ended up costing me about $900 in completely unnecessary and avoidable fees and penalties. All of these incidences happened within 10 days of one another, as if the universe was really trying to teach me a lesson about the consequences of my actions. After reflecting upon my mistakes — and yes, paying for them — I have come to the conclusion that taking certain risks that lead to financial consequences just isn't worth it.
These mistakes were due to a belief (however small) that somehow nothing bad could ever happen to me. I think that all of us, even in a very small way, have held this belief at one point. They cost me $900 combined, but I learned that I am not invincible and that I should take care to safeguard my financial well-being by not engaging in behavior that could cost me so dearly.
3 Risky Behaviors That Have Seriously Cost Me
Risky Behavior #1: Speeding – $200
Within a week, I received TWO speeding tickets. The first one was from one of those parked cars on the side of the street that take a picture of you and your license plate number, and then mail you a ticket. I was going 10mph over the speed limit, and the ticket cost me $40. The second speeding ticket was much worse. I was pulled over by a cop for going 22mph over the speed limit on the highway. In my defense, it was in a zone where the speed limit had just decreased by 10mph — but even still, I was going 12mph over the original speed limit. That ticket cost me $160.
I have always struggled with being punctual. I am perpetually late, and therefore I am perpetually in a hurry. I have driven over the speed limit many times in my life and had never been caught — until these two tickets set me back $200. Reflecting on why I was speeding in those moments, there was no need to have been in such a hurry. I would have much rather been a little late than pay $200 to gain a couple of extra minutes. Furthermore, there would be no need to be late or in a hurry if I had simply planned ahead and left on time.
Especially living in a big city that has severe traffic, these two speeding tickets have taught me that it will benefit me, in the long run, to sacrifice a little personal time in order to leave early enough that speeding is not necessary. This will also greatly reduce my stress levels, as I eventually won't have to worry about being late and wasting other people's time.
Risky Behavior #2: Parking Illegally – $340
I have parked illegally many times in my life, and I have never gotten towed. In fact, I had begun to doubt if towing was actually a real thing. I'd never heard of anyone's car actually getting towed, never seen a tow truck out and about. As far as I was concerned, parking signs were more of a "guideline" than a "law." Well, I was obviously very, very wrong.
I was dog-sitting at an apartment complex and there was no street parking available, so I parked overnight in the parking lot reserved for residents of that complex. I had actually parked there overnight before, as I had dog sat for this client before, and I hadn't been towed. So I thought it would be fine this time, too. When I took the dog out for our morning walk the next day, I saw that my car was gone. I couldn't believe it. I was stunned. I called the towing company, and it turned out that at 5:30 AM, my car had indeed been towed.
My first thought was Who the hell was checking permits at 5:30 in the morning?? But soon I realized that it didn't matter who it was. The only thing that mattered was that I had parked illegally, and that whoever had my car towed was completely within their rights. The towing fees totaled $324, and I had to take a $16 Lyft across town to get to the tow yard.
Risky Behavior #3: Not Paying Attention to My Shower – $350
From August 2018 – June 2019, I rented a private bedroom and bathroom in a family's basement. When I was moving out in June, we discovered that mold had amassed in the closet. Because the closet and shower share a wall, moisture had accumulated near the closet floor, leading the mold to grow.
To be fair, they said that this problem had occurred before with other tenants. They also had some of their personal items in the closet which blocked the area where mold had accumulated, so I couldn't see it. It could be argued both ways whether or not I should have had to pay for this damage, since they knew it was a problem from past experience and because their belongings blocked my line of sight. But to be honest, there were other personal factors and issues that made this situation especially awkward, and I just wanted to leave. So I allowed them to keep my security deposit, which was $350.
Maybe trying to avoid an awkward situation was a mistake in and of itself. Perhaps I should have fought harder to keep that security deposit. But the reality is that I put myself in a situation where there was a debate about the security deposit in the first place. If I had been more diligent about checking for damage frequently, I would have found the problem before it became so bad, and they could have fixed it earlier. I also have to admit that I didn't really clean my shower, so that could have played a role in the spread of moisture and mold.
I have absolutely learned my lesson from this mistake. In our new place, my partner and I deep clean the shower and tub once per week to prevent any mold. We also turn on the bathroom fan every time we shower so that moisture doesn't accumulate on any surfaces. Sacrificing a little time every week to clean thoroughly will prevent damage from occurring and will ensure that we always get our security deposit back.
Cleaning your shower might seem like common sense, and I'm sure to many of you it is. But I was never taught this kind of basic maintenance wisdom about living on your own. It cost me $350 to learn that lesson, and I will never make the same mistake again.
Having an Emergency Fund is Fundamental
All of these mistakes cost me about $900. I was very lucky to have an emergency fund of over $10,000, which enabled me to cover these costs without a problem. I had always heard that I needed an emergency fund for unexpected costs, but I still believed that nothing bad would ever happen to me and that I would never need to use that money. Thankfully, despite that naïve belief, I still worked to save for an emergency fund "just in case." (Full disclosure: about 60% of my emergency fund was a gift from my parents, but I worked and saved money for the other 40%.)
Even though it is painful to basically throw away $900 for no reason other than my own stupid choices, it caused me relatively little stress because it was in no way financially burdensome. I cannot imagine what it would have been like to have a $900 bill mounting with absolutely no savings. These experiences emphatically reinforced the importance of having an emergency fund in my mind. I have already saved money to replenish my emergency fund to a full $10,000 again.
(Bonus Tip: Even though I had the cash reserves to pay these bills, I still ran them through my AmEx credit card, then I immediately paid them off with the money from my emergency fund. At least I'll get some cash back from these mistakes!)
From these experiences, I have learned that even though I may get away with risky behavior like speeding and parking illegally the majority of the time, it is still not worth the cost of getting caught once or twice. From now on, I will follow the speed limit, park legally, and frequently check my apartment for any damages in order to protect myself financially. I will maintain a large emergency fund for unexpected costs, and I will never again act like I am invincible.
Emma Schwarz is a classically trained cellist and passionate chamber musician from Boise, Idaho. She holds a Bachelor of Music in Cello Performance from the Lamont School of Music as a student of internationally acclaimed cellist Matthew Zalkind. Emma is also trained through all 10 books of the Suzuki Method and has accepted an offer to return to the Lamont School of Music for a Graduate Certificate in Suzuki Pedagogy in the fall of 2019. Emma maintains a private studio in Denver; she is also a cello teacher at West Denver Suzuki Strings, City Strings, and cello faculty at the Boulder Valley Waldorf School.
Image via Unsplash
Like this story? Follow The Financial Diet on Facebook, Instagram, and Twitter for daily tips and inspiration, and sign up for our email newsletter here.