3 Side Hustle Apps That Have Never Been Worth My Time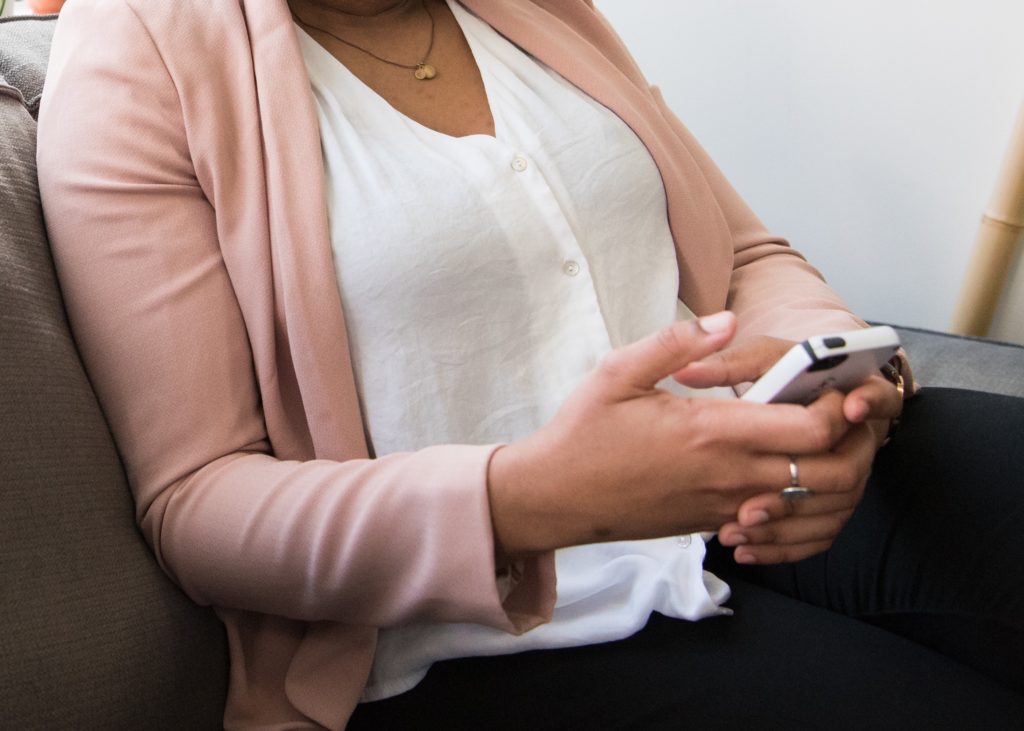 I love side hustle apps. I've done Rover, Poshmark, and eBay. Side hustling is my middle name.
But not all side hustles are created equal, and not all side hustle apps are even worth your time. If what the app promises sounds too good to be true, it probably is. That's one of the main red flags with any scam, and online scams especially. "Get rich quick" schemes have always been lurking in the shadows, waiting to bite the next desperate passerby.
That's why they suck. They literally prey on those who are the most desperate. And with the internet, they've unfortunately morphed into slicker scammers. 
I am not saying all side hustle apps are scams. I am saying something very different: there are side hustle apps out there that will totally work for you to make extra money in your spare time. However, some may not.
Think in terms of your ROI (return on investment): if the time you spend on a side hustle yields little-to-no profit when you break down the amount you've earned per hour worked, you might want to look into a different money-making opportunity.
Trying a lot of different side hustles may sound like a waste of time in and of itself. And oftentimes, it is. Since I've tried these and found them pretty useless for legitimate extra cash opportunities, you at least won't have to.
Mainly watch out for apps that:
Have no clear way of "redeeming" payout for actual cash

Pay out as little as $.25 cents for something that takes a half-hour (many survey apps and sites are like this)

Promise get rich quick promises
Here are three side hustle apps that, in my experience, aren't worth your time:
I started using OnMyWay a couple of weeks ago, actually. OnMyWay is an app that claims to pay you for any mileage you drive without unlocking your phone, in an attempt to promote safe driving. I loved the mission, so I signed up to see what the hype was all about. A few days later, I had over $20 that I "had" in my account ready to redeem.
Wrong. That $20 was probably going to sit there forever, because there was no option anywhere on the app to redeem the money for actual cash value. You can only select any of the offers they have available, which are "marathon" offers mostly only redeemable if you are able to refer a large amount if people. The amounts for these are 250 people and 500 people. Or, there are offers for deals at stores you've probably never heard of.
This app was a bust. There is no way it would ever pay me that money I "earned," and it was probably just collecting and mining my data.
2. Charging scooters for apps like Lime and Bird
I almost tried using these apps, but as soon as I weighed the costs versus what I would make, I decided against even trying it out. Apps like Bird and Lime will pay you cash for picking up any scooters in your area, charging them, and then placing them back on sidewalks for others to use. It sounds like an easy gig, until you think about what goes into all that.
The average pay is $3 per scooter. Your costs would be:
Gas mileage for driving around and picking up the scooters

The cost of the charging cables from the company — the more charging cables you request, the more costs you have.

The cost to your electric bill for charging all those scooters.
If you have access to something like a warehouse where it is no sweat off of you for that electric bill, go ahead and try it out. But we had nowhere near the resources at our house to charge 10+ scooters a night. 10 scooters would get us $30, and after all the costs, would net less. Plus, I would have to think about fitting 10+ scooters in our tiny Camry. It just didn't seem worth it to me to even try. 
3. Some survey apps
There are some apps out there that end up being worth your time depending on your circumstances — Vindale Research pays out between $0.25 to $50 per survey. Pinecone Research pays okay for surveys that don't end up taking forever ($3 per survey). I've also been able to scrounge up $20 on InboxDollars, but it wasn't until I spent a whole week playing games and completing offers that I got to that.
But think about that — I spent a week trying to make $20 from one app. I can make $20 in one drop-in visit on Rover. I also can easily make $20 in ad revenue on my blog. But I should not be wasting a week trying to earn $20 from an app. That kind of time put into something just for $20 isn't worth it, in my opinion.
Final thoughts
It might seem that I am being a little brutal on these side gig options, but I've grown tired of the spiel that you can easily make money online or from your phone. Work is work, and usually, there is some kind of catch required before you make actual money.
Other than some forms of investing, you can't make money doing nothing. And unfortunately, you can't make any meaningful amount of money logging how many miles you drive without texting, charging scooters, or taking surveys on an app for one week straight.
The next time a good side hustle app comes along and sounds pretty cool, look into it further, and always keep your skepticism brain muscle going strong. Trust that skeptical inner self — for me, a lot of the time, she's right.  
Daniella is a 30-year-old Latina software engineer and entrepreneur. She created the site iliketodabble.com a little over 2 years ago to help others grow and manage their income on the path to financial freedom and finally registered an LLC for her side business this year. Daniella and her wife live in St. Louis, MO, with their 5 cats, 2 dogs, and a couple of tarantulas (they aren't pet hoarders..they swear).
Image via Unsplash
Like this story? Follow The Financial Diet on Facebook, Instagram, and Twitter for daily tips and inspiration, and sign up for our email newsletter here.