3 Travel Hacks To Feed Your Wanderlust On The Cheap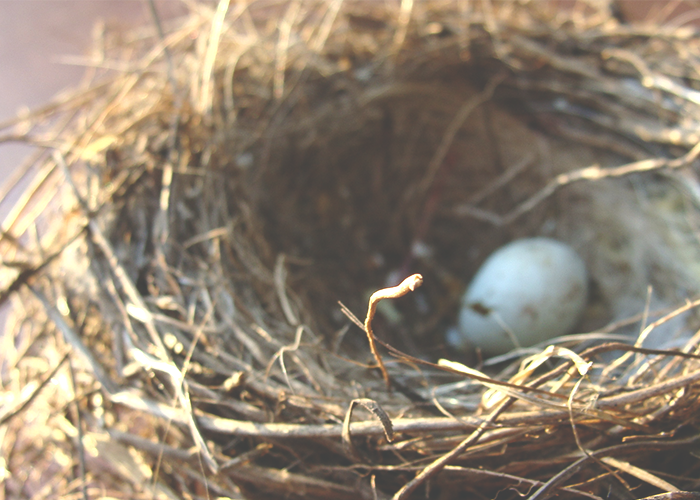 The day I decided to go to university in a faraway land was the day I unknowingly started to "travel hack." I was going to be a two-and-a-half-hour plane ride away from home; being extremely close to my family, I knew I had to find ways to fly home for major events, holidays, and whenever I was feeling awfully homesick (which was a lot).
While in university, my parents funded my entire life. Because of this, I didn't understand the value of a dollar until a few years into university, when I tried to wean myself off of my parents' credit card. Initially, I didn't think twice when my parents told me to just pick a plane ticket and "charge it" every time I felt homesick. In my first two years of university, I went home almost every two months. With each flight coming out to about $500 a pop, my parents were paying about $3,000 a year just on my flights home.
When I got my first job (a paid internship that paid $12 per hour) in my third year of university, I wanted to become less dependent on my parents. And by "less dependent," I mean: I would take care of any expenses beyond basic necessities like food, rent, and tuition. It was time to start slowly cutting the umbilical cord. If I wanted a new dress from Aritzia, it was coming out of my own bank account.
The eye-opening experience that got me started on travel hacking was the moment I told my parents that I would start paying for some of my flights home. They were really proud of me, but they continued to insist that their card was available as a payment option. I was very tempted to take them up on their offer, especially after calculating how many hours of work it would take to pay off one flight home: 42 hours. That's over two weeks' worth of work!
After this wakeup call, I knew I couldn't afford to go home as often as I did. But I also knew that my parents would prefer that I come home somewhat regularly, even if it meant going back on my guilt-ridden refusal and booking my flights on their card. Therefore, to appease my parental-visit guilt while honoring my commitment to my financial independence, I began to travel hack and proactively find ways to minimize the cost of flights.
Here are three ways I travel hacked my way back home (note: these hacks apply just as easily to vacation trips and tickets for study abroad).
1. Choose the best credit card.  My parents' travel points funded 50% of my flights in university, and actually, some of my trips to this day. They opened a miles-earning credit card and were able to accumulate enough points to fund at least three of my round-trip flights per year. Though they were focused on earning Air Miles (and were doing so successfully), I did some additional research and found that they would actually earn more air miles (while spending the same amount) with the BMO Air Miles World Elite MasterCard. Yes, the annual fee was higher, but it more than paid off in the end because they not only earned more air miles for every dollar they spent, but they also received 25% off on flights because of the "Elite" status they automatically received with the card.
If your debt is under control and you have the income to cover the extra expense, don't discount credit cards with annual fees. When you're deciding which credit card is best for you, you need to look at the big picture! Always calculate your annual net return: Welcome bonus points (which are offered when you first open the card) + Points awarded per dollar spent – Annual fee = Annual net return. Many times, you'll find that you actually receive a higher annual net return from credit cards with higher annual fees. Some great resources that do all these calculations for you and compare the benefits of various point-earning credit cards are: Nerd Wallet (US) and RateHub.ca (Canada).
2. Plan ahead – but not too far in advance. For years, I had this misconception that the earlier you purchase a flight, the cheaper it would be. But after traveling to the UK, I realized that this isn't always the case. I decided to visit my sister in England after my graduation and purchased my flight eight months in advance. About two or three months prior to my departure, my parents decided to join me and managed to score flights $300 cheaper than what I paid! It was this moment that spurred me to do my research about timing flight purchases (out of disbelief) and found a study by Expedia. Their study claims that the best time to buy is 57 days prior to your travel. Customers purchasing this far in advance spent 10% less than the average fare in 2015! Another great insight from the study claims that Tuesday is the best day to buy, followed by the weekend.
After this research, I started to map out all my travel for the year to ensure I got the best prices possible. I set bi-weekly fare alerts on Kayak for my flight routes. At the two-month marker, I was a lot more aggressive in my flight search and was quick to buy if I saw a great deal.
3. Flexibility is key. In order to take the cheapest flight, there were many times I had to skip class to catch my plane, suffer through a red eye, or (my personal favorite) select itineraries with stop-overs in cities that took me in the opposite direction of my destination. By making these small sacrifices, my parents saved hundreds of dollars on every flight…so it was definitely worth it. Basically, convenience costs money. If you want the lowest fare, then being flexible is your best bet.
I'm sure there are many more hacks out there, but from my personal experience, these three have been consistently great ways to ensure that my parents and I don't go broke while soothing my homesickness.
Kayla Reyes is a marketing professional based in Toronto who spends her free time stressing about her favorite sports teams, inhaling all the bread in the world and obsessing over her two-year-old nephew, Grayson. Follow her on Twitter and Instagram.
Image via Pexels