3 Ways I Manage My Money Without Sacrificing My Values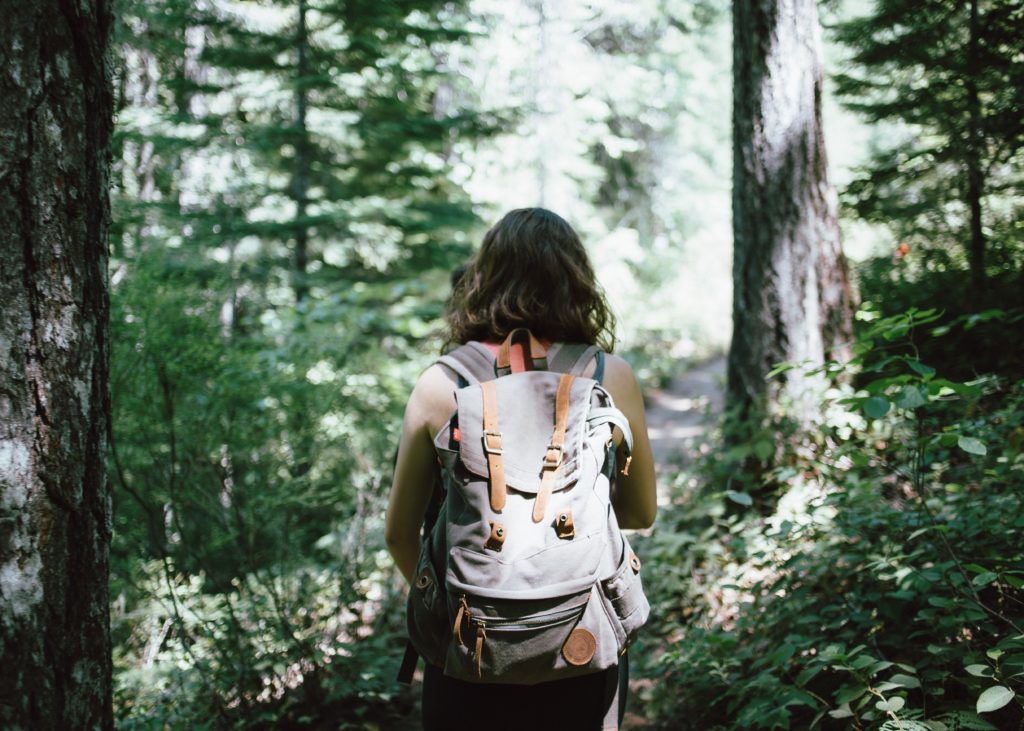 This article is brought to you by Aspiration.
In the crazy world we're living in right now, every single purchase I've made lately has me wondering about the politics of a company, how it treats its employees, and what it does with my money. My pre-2020 personal finance mission statement was something like "save all the money!" 
These days, though, that mission has definitely shifted toward a more nuanced "What is my dollar voting for, and how do I feel about that?" For instance, big banks may use consumer deposits and revenues from monthly fees and overdraft fees to fund fossil-fuel projects, private prisons, and firearm manufacturers. Aspiration uses your money in more sustainable ways. 
From what I buy to where I donate to even how I bank, here are three ways I'm managing my money without sacrificing my values.
1. What I Buy (and Where I Buy It)
My personal finance journey started with a goal toward saving as much money as possible by picking the absolute cheapest item, service, or experience (including a bottom dollar haircut I immediately regretted). I learned through trial and error that cheaper definitely does not always mean better. This shift has included paying for higher quality items that are going to last much longer. It means saving up and buying what I actually need instead of the less expensive version or a temporary fix that I'll just have to replace in an annoyingly short time frame. It also means planning and budgeting for recurring bills like yearly renter's insurance instead of just skipping them or putting it on my credit card and worrying about paying it off later. 
Now that I'm on more solid financial footing, I've also tried to shift my spending toward buying local when possible, shopping from small businesses — especially those that are owned by women or POC, and saying no to a brand or company that doesn't reflect what I believe in. Once I learned that buying local creates jobs, keeps the money I spend in my neighborhood, and is actually better for the planet, it was a no brainer to shift my spending in this way when at all possible. This means buying coffee beans from the roaster down the street instead of the big box store, dropping in to my local hardware store instead of getting household staples from a big online retailer, and trying to choose local restaurants when I order takeout. I realize this isn't always possible, especially now that common household items can be harder to get during the Coronavirus pandemic and continued lockdown, but it's an effort I always feel better for making. 
2. How I Bank
From credit unions to large brick and mortar banks to institutions that exist solely online, there are more options for storing and managing money than ever before. When I opened my first bank account — one that wasn't tied to my parents' account, but was all my own — I basically just marched down the street to the closest branch of the large multinational for-profit bank and handed them a wad of cash so I could get checking and savings accounts. I didn't do any research on the minimum account balance needed to avoid fees, the savings account interest rate, or overdraft protection, let alone what the financial institutions would be doing with my money once I put it in their hands.
Additionally, when I opened a Roth IRA to start saving for retirement, it didn't occur to me to think about the kinds of funds my retirement money was invested in. For me, understanding the different kinds of accounts and how to begin saving for the future was such a high barrier to clear that I didn't even know I could also be considering issues like whether I owned stock in fossil fuel companies or tobacco conglomerates. 
But making sustainable, ethical decisions choices when it comes to your money — while also responsibly saving for your future — doesn't have to be complicated. If you're looking to start saving with an institution that truly cares about a better tomorrow, check out Aspiration. With a fossil fuel-free Spend & Save Account through Aspiration, you can rest easy knowing your consumer deposits aren't going to fund fossil-fuel pipelines, oil rigs, coal mines, firearm manufacturers, or private prisons. Aspiration also donates 10% of all their profits back to charities. 
Plus, you can earn extra cash back with mission-aligned merchants like Warby Parker and Blue Apron to make sustainable shopping more affordable. And, you can track your own sustainability score that illustrates the impact you're making on both people and the planet based on where you're shopping and spending every day. 
Aspiration's Spend & Save Accounts are FDIC Insured up to $2.48 million per person1, and they commit to transparency and sustainability. Plus, with an Aspiration account, you can earn up to 15 times the national average interest on your savings.2 Click here to sign up and get an exclusive $100 sign-up bonus while helping save the planet. To be eligible, you simply have to spend $1000 in the first 60 days of opening your account. 
3. Making Donations
Another budget category I've started thinking about more and more is the sometimes tricky world of charitable donations. If you're able to make charitable donations–especially a recurring monthly donation — it's a feel-good way to voice your values. I always check with a website like Charity Navigator to ensure the nonprofit I'm donating to is legitimate and using its donations in a way I'm comfortable with and that they have leadership and a mission I support.
Although the money I'm able to throw toward the health clinic and my local food pantry are not going to bankroll either organization, making these monthly contributions is a very tangible way to see my values reflected in my spending. I firmly believe in the Anna Lappe quote, "Every time you spend money, you're casting a vote for the kind of world you want," and giving everyone equal access to reproductive and other essential healthcare and healthy food are two of the things I want to see more of in the world. 
*****
Thanks to websites like TFD and the power of Google, I'm now a much more informed and engaged personal finance warrior. Of course, no decision is perfect. Especially in the age of COVID, when supply chains have been stressed or derailed, it can sometimes be hard to get ahold of any specific product (I'm looking at you, bread flour), much less ensure that the company and retailer you're buying it from are local, ethical, and sustainable. To be sure, this is also a privileged position to be in, both having the financial stability and mental bandwidth to pursue this goal.
 However, I also recognize that with this privilege comes a responsibility to ensure that my purchases and my bank and savings aren't actively doing harm in ways that I might not even know about. At the end of the day, that's all we can aim for — just doing our best to responsibly manage our money without sacrificing our values.
And with Aspiration, saving for your future and contributing to a better tomorrow is simpler than ever. Click here to open an Aspiration Spend & Save account today.
*****
The experience of Marisa Bell-Metereau may not be representative of the experience of Aspiration customers, and is no guarantee of future performance or success.
Aspiration Financial, LLC is a registered broker-dealer, Member FINRA/SIPC, and is a subsidiary of Aspiration Partners, Inc. ("Aspiration"). This communication should not be construed as an offer, solicitation of an offer, or advice to buy or sell securities. Aspiration does not offer or provide investment, financial, tax, or legal advice. Aspiration is not a bank. Disclaimers. Aspiration is under separate ownership from any other named entity. 
1Deposits are FDIC-insured up to $2.46 million per depositor by being swept to FDIC Member Institutions. Visit fdic.gov. Aspiration's Program Banks.  
2The Aspiration Save Account's up to 1.00% Annual Percentage Yield ("APY") and up to 15x the national interest is variable, subject to change, and is only available to customers enrolled in Aspiration Plus. APY Terms & FAQ.
Image via Unsplash
Like this story? Follow The Financial Diet on Facebook, Instagram, and Twitter for daily tips and inspiration, and sign up for our email newsletter here.