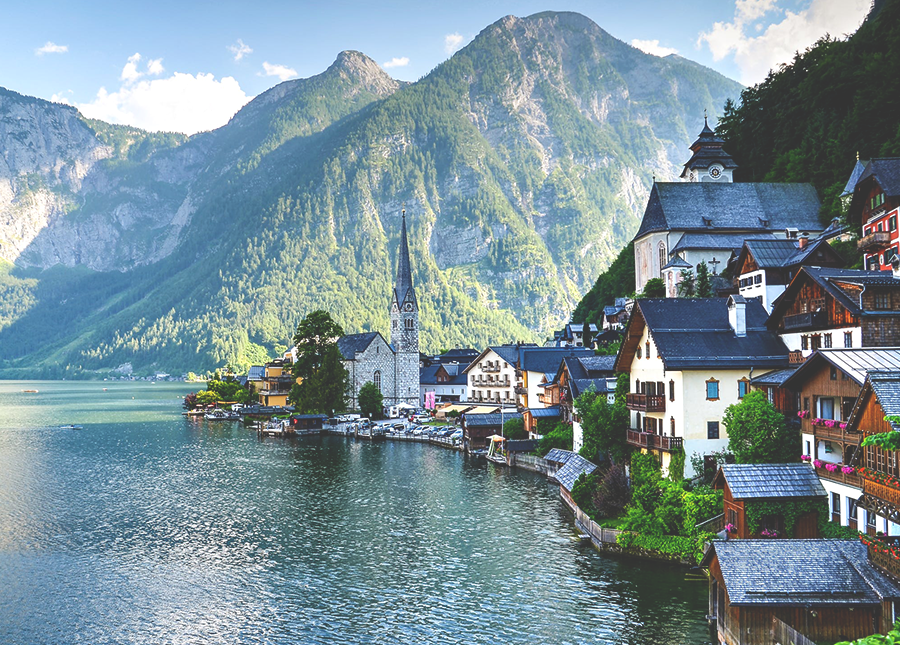 Looking back, I'm pretty sure my obsession with London started in fifth grade, when I bought a bedazzled Big Ben t-shirt from Costco. I spent years pining after one of the most expensive cities in the world — one that my family of five could never afford to vacation to.
So when I was 18 and touring colleges, finding a university with a study abroad program in England was important to me. Luckily, I discovered a journalism school that had a robust study abroad office with two different London programs. However, there was a huge price difference between them.
One program offered an international internship, while the other gave you the opportunity to study at a British university. My school heavily pushes the internship program, making it sound glamorous and extremely helpful for securing a job in the future. It's also exponentially more expensive than the exchange option — which, honestly, they don't publicize at all. I felt pressured to choose the internship program, which was so expensive that I wouldn't have had any extra money to travel with. After some long talks with my mom, I realized that the exchange program was the better option for me. I was able to have the semester of a lifetime at a price tag that I was comfortable with. Here's how I did it:
1. Go for a semester, not the summer
Most people don't realize that studying abroad for a semester is much more cost effective than going for a summer or a short-term period. It may appear more expensive if you're just comparing numbers, but you have to consider the tradeoff. Studying abroad for a semester is replacing the cost of your normal schooling. Studying abroad for a summer is adding an entire (more expensive) semester to your university bill. Students also tend to make most of their money during the summer, and studying abroad during that time eliminates all of that income.
2. Choose the right program
Like I mentioned before, my school offers London internship and exchange programs. Here is the price breakdown of each option:
Internship program
$12,919 – $13,470 fee (includes housing)

Plus tuition
Exchange program
$1,625 fee

Housing – around $5,000

Plus tuition
That is a price difference of more than $6,000. By choosing the exchange program, I wasn't paying much more than I would have had I stayed at my home university. As a bonus, I only paid for 12 credit hours but got credit for 15. That was $1,000 in free tuition!
3. Figure out your housing
If you are studying abroad for a semester, you have to find an alternative to signing a 12-month lease. There is no way that I could have afforded to go abroad had I been stuck paying for an empty room back home.  Most people I know have the "I'll find a subletter" mindset, which can be dangerous. At my school, there are hundreds of people looking for subletters in the spring, but not many people are looking to sublet an apartment. Most, if not all, of the people who signed 12-month leases were stuck paying double rent for the entire semester.
I did some research and found an apartment complex that offered a five-month lease. Some other options would be finding someone who is studying abroad the opposite semester and sharing a lease with them, subletting from someone else while at school, or living in the dorms, which typically offer flexibility.
4. Get the right credit card
I was shocked by how many of my friends didn't get credit cards without international fees. These little fees add up quickly and are easy to avoid. I opened a Bank of America Travel Rewards credit card and had a great experience with it. Whichever card you choose, make sure it doesn't have international fees. Ideally, the card will even offer good rewards.
*****
Doing your research before studying abroad can literally save you thousands of dollars. Studying abroad in London was the by far the best thing I've ever done, and I was able to keep the costs relatively low by making a few smart decisions.
Abby MacKinnon is a recent college graduate who is grappling with the realization that the third vodka sprite is always a bad idea — both for her wallet and her dignity. Find her on Twitter.
Image via Unsplash