4 Rules For Quickly Disconnecting After Hours To Keep Work Out Of Your Home Life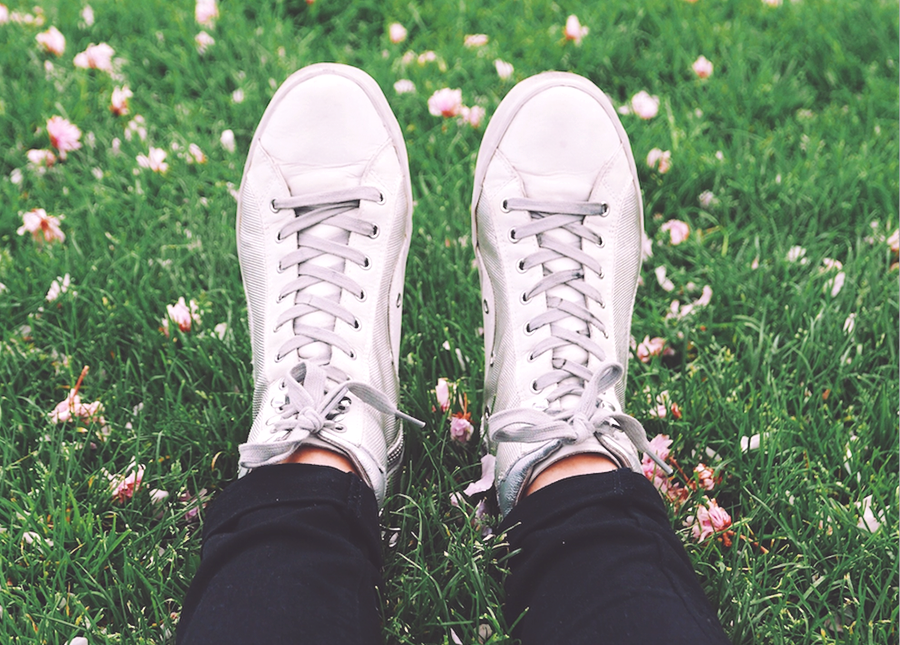 Adults employed full-time typically "work" an average of 45-50 hours each week. I say the term "work" in quotes because we spend so much additional time outside of the typical 9-to-5 thinking about work, checking and sending after-hour emails, and responding to texts or phone calls. This makes shutting off our "work brains" when we leave office feel nearly impossible. But it is possible.
Here are four quick ways to disconnect from work outside the 9-to-5 for happier, more balanced evenings and weekends.
1. Allow yourself five minutes at dinner to talk about work.
You get home from a long day and your mind can't stop thinking about all of those projects, looming deadlines, and how Don in marketing is an asshat. You just spent 8, 10, or even 12 hours at the office — it's normal for your mind to be hyperfocused on your work. So keep your mind on work, but only for the first five minutes of your dinner conversation. Share the events of your workday with your significant other, housemate, friends, or family. Or, if you're eating alone (often my favorite kind of eating), write about it.
It's easy to get consumed with our work and feel the urge to rant on and on. The focus is to reflect on work — the highs and the lows — and then move on to socializing and most importantly, eating!
2. Take work email off your phone. Now.
While we're on the subject of boundaries, let's talk about email boundaries: most of us don't have any. Unless you work from home, leave work emails out of the house. Period. While answering emails from your phone may seem convenient and helpful for passing time, it can also easily turn your 45-50 hour work week into a 55-60 hour work week. Ew.
If you find it too difficult to take email off your phone completely (*raises hand*), at least turn off all sounds, notifications, and badges. The constant dinging and pop-ups — the constant invasion of work — is not good for your health. You can then aside a few times (perhaps 15 minutes in the morning and 15 minutes before bed) to check your email. Then, don't let yourself check your email outside those times! The idea is to build a habit so that you're not constantly itching to check your messages outside the time restrictions you've given yourself.
3. Stop answering work phone calls when you're off-the-clock.
Rarely are work "emergencies" really emergencies. Few of our jobs involve life or death. (If you're an ER doctor and on call, ignore this tip. Please!) Start by setting clear communicating boundaries with your colleagues. Designate what's a work emergency and what can wait until the morning. Truth be told, most work calls can wait until the next day. Also, communicate the method you prefer outside working hours. Personally, I prefer text. This allows me to immediately see the issue, then decide when and how I want to respond.
Here's the type of language I use for communicating these boundaries (feel free to copy it!): "I typically respond to emails within 24 business hours (Monday-Friday), if not sooner. I set an out of office message when I'm away from my email for more than a day. If you have an emergency, please text me." You're bound to have people break these boundaries, and when they do, kindly remind them. Be persistent and don't let them shake you.
4. Put a few notepads around the house for sparks of creativity.
Keep a notepad* and pen next to your bed, couch, and wherever else you lounge around the house. When work-related ideas pop into your head, don't try to push them away. Instead, welcome them and write them down. Then, move on. This will allow you to address those awesome work-related thoughts and then dive right back into your badass personal life.
*Notice that I didn't say a phone or tablet. These electronics can be distracting and often encourage you to then check your work email when ideas pop up. We want to turn your work brain off, not further fuel it.
*****
Follow just one (or a few or all of these tips) and you'll notice yourself disconnecting — both metaphorically and literally — from work outside of the 9-to-5.
Kyle Elliott, MPA, CHES runs CaffeinatedKyle.com. His goal is simple – to help people find jobs they LOVE (or at least tolerate). Kyle loves coffee (if you couldn't tell), writing and eating the same thing at different restaurants. You can connect with Kyle on LinkedIn where you'll often find him talking about work, life, and Starbucks.
Image via Unsplash