4 Steps To Go After A New Role At Your Existing Company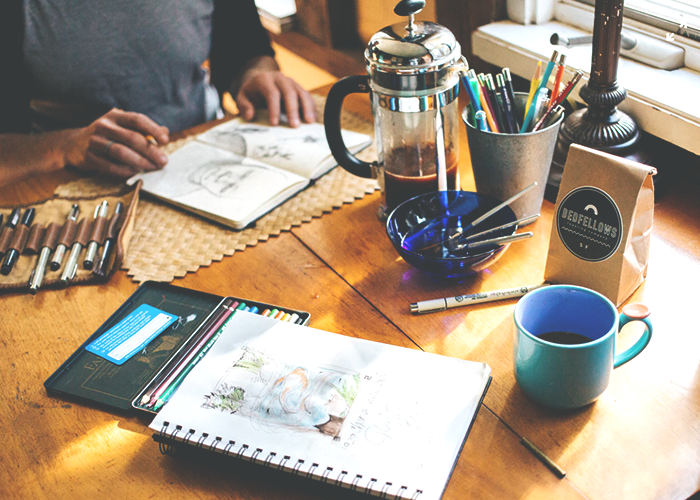 You're feeling stuck in a rut in your current role. You'd like to try something new, but you're happy at your company and don't particularly want to leave. Plus, there's a job opening in the department you're most interested in. Should you apply?
Negotiating for a new role at your existing organization can be a great opportunity — after all, people know you and your work ethic, so presumably, you've got a leg up on the external competition. But trying to switch departments can also be surprisingly difficult.
I went through this myself at a previous organization. I had been there for a few years, and I felt ready for something new. I tried and was denied opportunities to expand my role. After asking to work with a colleague on an interesting project slightly outside my typical scope, my manager said, "That's not in your job description." I wanted to learn new skills and bring other parts of my background to work, but it felt impossible.
Then, a role opened up in a different department that piqued my interest. Although on paper it didn't look like I had relevant experience, I knew I'd be great at the job and was really excited about the possibilities it had to offer. I discreetly reached out to the hiring manager, and she agreed to extend me an interview. In the end, it didn't work out due to compensation: I was more senior than their typical candidates, and even the top of their budget would have been a pay cut for me. But through the process, I learned a lot about switching roles within the company you already work for.
Here are four challenges you might run into if you want to switch departments at work, and how to overcome them.
1. They can't picture you in another department.
If you've been at a company for a year or more, you've probably made the transition from "new person" to, in my case, "communications person," or whichever team you're on. People associate you with your team and function and may have trouble imagining you working in another area. They'll wonder whether you know anything about the new department and perhaps begin to question all of your skills. If you want to transfer to user experience, say, how good at communications can you really be? This is where being a good networker comes in: show up to company events where your potential future colleagues will be, ask to grab coffee or lunch with them, and get to know them on a personal level. That will help you start to make the transition, in their minds, from "communications person" to the multifaceted individual that you are.
2. You know you could do the job, but they doubt your experience.
Know that reputations take time to build, and it's your job to show them what you can do. This might not be a quick fix. If you're impatient like me, this may feel frustrating: "There's an open job now, and I'm ready to switch!" Patience, grasshopper. Start by getting to know the team you're interested in joining and learning everything you can about their history, leadership, goals and challenges. Offer your perspective on a frustration they are facing, or pitch in on a project — with your manager's approval — every now and then.
3. You're not sure what to expect when it comes to compensation.
In an ideal world, you'd change departments and get the big raise you're hoping for. In reality, your results may vary. You could face a strict budget, as I did, or they might see an internal candidate as a bargain and be unwilling to go to the lengths they would have for someone from the outside. Your best bet is to research as thoroughly as possible. This includes internet research, but you should also go further to ask people in similar roles at other companies about their ballpark compensation. Use caution, though, when it comes to asking people at your current company — you may not want everyone to know you're interested in switching, particularly if you haven't spoken to your manager yet.
4. You don't want to burn bridges with your manager.
This is a tough one. You may feel torn between being excited about a new experience and concerned about disappointing your existing team. If you transferred, who would have to pick up the slack? While you're investigating, I would keep your interest confidential in case it goes nowhere. Now let's say your potential new manager is open to hiring you. Your interviews go well, and they say they'd like to move forward. Now it's time to come clean with your manager: let them know what's going on, and ask if you can work on a transition plan together with your new team. Know that this might mean extra work for you in the short term, but if you've been thoughtful and strategic about your move, in the long run, it will be worthwhile.
Alexandra Dickinson is an entrepreneur who teaches people to negotiate. She's the founder and CEO of the negotiation training and coaching company Ask For It. Ask For It was her side hustle, until she got laid off and decided to devote herself to it full-time. She is a contributing writer at Women@Forbes and has spoken at organizations like UN Women, Columbia Business School, and Facebook. Her company has been featured in the New York Times, CNBC, Forbes, New York Magazine, and many other publications. She holds a Master's degree in media, culture, and communication from New York University and is also a 200-hour certified yoga teacher.
Image via Unsplash