4 Things I Learned From My Failed Quick-Fix Plan To Solve My Money Problems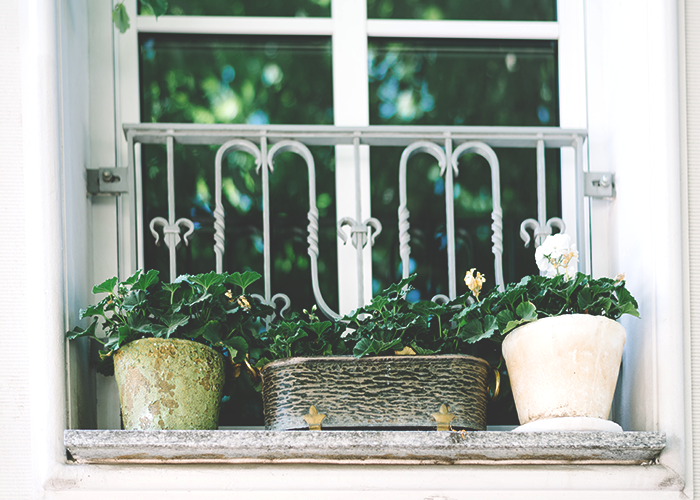 Like many of my money-spending decisions, my choice to not spend any money during the month of December was made on an impulse. After months reading the TFD archives, trying to rein in unhealthy spending habits, and stick to a budget little by little, I knew I was in need of a challenge that would help me hit "reset" on my wallet and start 2018 with some extra change in the bank.
I realized quickly that a cold-turkey, full-on spending freeze just wouldn't be possible during the holidays, so I set some rules: For the month of December, I could only spend money on transportation, holiday gifts, and movie tickets (my fellow non-Christmas celebrators know how necessary this is). This meant I would be cutting out extra groceries, eating out, "Happy Friday" coffees, clothing, beauty products, drinks at bars, home goods, and everything else.
I'm lucky to have a side-hustle that brings in an extra $200-$600 a month, which usually goes straight into my savings account. This month, I used a portion of that "bonus" money as my budget for gift-shopping so I wouldn't be cutting into my regular income.
Since I'm writing this on Christmas Day with a semi-full fridge and a newly booked plane ticket for an upcoming trip, it goes without saying that I did not last the whole month. After a couple of emergency purchases (toilet paper) and holiday-specific cheat days (ingredients for the office cookie bake-off), I officially ended my freeze on December 18.
But even though I cut off the challenge almost two weeks early, I'm approaching the end of the year with a healthier view of my spending, and a few lessons about money and my own lifestyle that I can carry with me into 2018 and beyond.
What I learned:
1. I can be unbelievably competitive with myself. I already knew this was true, but I didn't see how I could use it to my advantage until this experiment. A hard and fast rule for a set period of time made it easy for me to forcefully tell myself "no," and to feel immense guilt when I tried to talk myself into buying things. It also helped me say "no" to spending money for social purposes, something I have always struggled with. Which brings me to my next point…
2. There is a lot I can do to change my definition of "entertainment." Instead of meeting for brunch or pricey exercise classes, I invited friends to go on walks, cook breakfast together at home, or spend time at free holiday lights displays. One of my favorite social activities this month was spending an afternoon binging Hallmark movies on a friend's couch. I also accepted that it wasn't necessary to participate in all holiday activities just because of the "spirit of the season." I saved a ton of money by graciously declining to participate in gift exchanges and skipping out on potlucks that would have required a $20 Lyft ride. FOMO is an expensive and unnecessary social construct. Plus, making "going out" a rare occasion gives me something to look forward to and makes it feel much more special.
3. I can easily improve my food spending habits. One trick that helped me immensely this month was to keep a list of what food I have, not just what I need. Even with the world's tiniest kitchen cabinets, I was shocked at how many cans of beans and bags of grains had been under my nose for months. Regularly taking inventory helped me plan meals better and avoid buying duplicates of things I already had (hello, three unopened bottles of sesame oil). I also realized that I don't need to "stock up" on frozen meals, cans of soup, or boxes of pasta, because I live one block from the grocery store. I will never be in a situation where I can't dash across the street to grab ingredients or a quick meal, so I might as well save my limited space for things I use on a regular basis. In the new year, I am also committing to working a cheaper grocery store into my normal routine. Living in downtown D.C., it's easiest for me to hit up Trader Joe's or Whole Foods, but going slightly out of the way to do a big shop at Safeway or Target can make a double-digit difference.
4. What I eat matters so much for my skin, energy, sleep, and focus. This is the primary reason I ended up breaking my freeze. By the middle of the month, my skin was breaking out in a way I hadn't seen since middle school, and I know it was a result of two weeks without the fresh fruits and vegetables that I'm used to. Those foods, of course, can be expensive, but being more conscious of what (and how much) I need to effectively fuel my body can help me be a more effective meal planner, and stop the mid-afternoon sugar cravings that lead to impromptu $4 lattes.
*****
Most importantly, I realized how extremely privileged I am to be able to do this as a personal "challenge," knowing that in a few weeks I can theoretically go back to spending as I please. Many people, including many of my peers, are not as lucky, and I know there is more I can do with my own lifestyle to change that, like giving more to causes I care about, spending time volunteering, donating my old clothing, and wasting less food. As I head into the new year, I am vowing to use the lessons learned from my spending freeze to be more conscious of how my personal spending and consumption habits can affect the world around me.
Avery Anapol writes and tweets about politics for a publication in Washington, D.C. She enjoys traveling, reading fiction, cooking, and waking up early. Follow her on Twitter for good reads and bad puns.
Image via Pexels