4 Things We Learned From Our 2019 New Year's Resolutions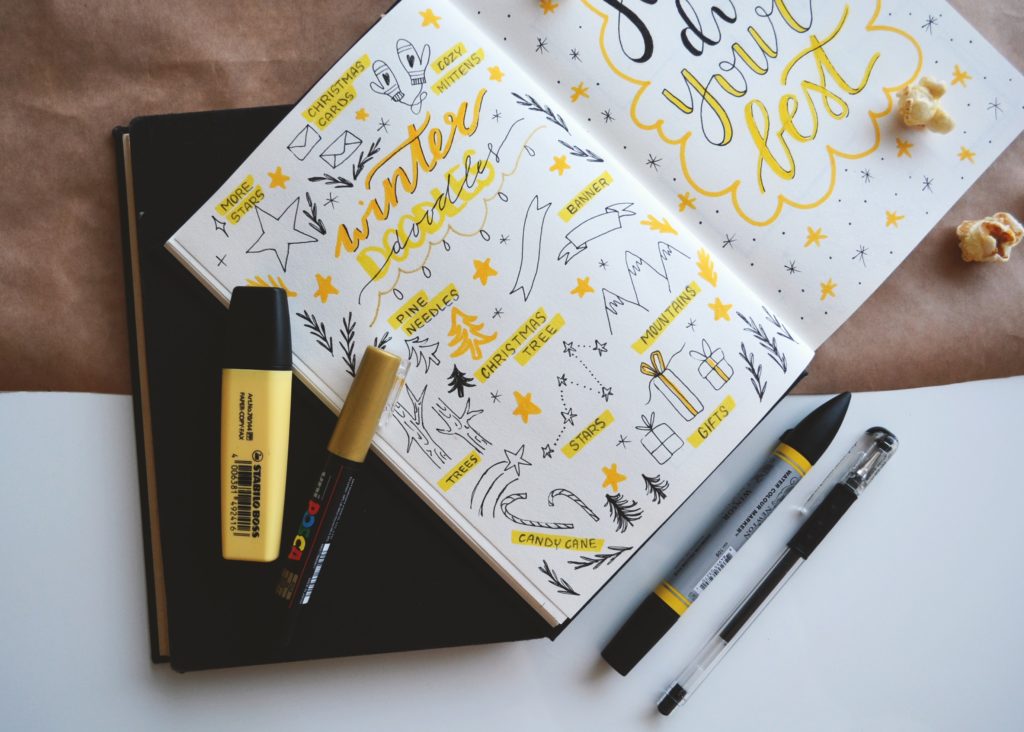 This post is sponsored by M&T Bank.
As a media company whose main goal is to help you live the life you want, regardless of how "impressive" it may be to others, New Year's resolutions are a tricky subject to tackle. On the one hand, the calendar year is pretty arbitrary — if you want to set a goal for yourself in the middle of April, go for it! But on the other hand, it is only natural to be thinking about where we are and where we want to be when we're facing the end of the current year and the beginning of a new one. 
As a team, we're a little divided on New Year's resolutions. But whether or not we personally subscribe to them, we all definitely agree they can be a useful framework to hold yourself accountable to something. 
Along with our partners at M&T Bank, we're all taking some time to reflect on our New Year's resolutions (or other goals) from 2019, and what we learned from them — about money, our habits, and how to live better with what we have.
1. "This year, I had one overarching New Year's resolution to help me reach a few different personal goals. My resolution was to actually start using a planner. I've been relying on it for the entire year, so I can say I've fulfilled that successfully! The first goal it helped me reach was saving enough money to cover a lot of expenses for my wedding, while also fleshing out my husband's and my emergency fund. I used my planner to keep track of regularly occurring expenses and schedule 'no spend days' to keep myself on track, and we were largely successful in our wedding savings. The second goal was to exercise more regularly via pilates and barre classes. I started drawing a color-coded dot on each day in my planner when I made it to a class. I've found it very motivating to see my own progress by simply having a record to show for it — I've made it to 3 classes a week on average this year, which is so much more exercise than I've had in my life regularly since I was a teenager! My resolution to use my planner taught me the importance of tracking, because the more you can actually visualize the progress you've made, the more motivating it is to keep moving forward." – Holly, Head of Content
Pro tip: If you have a major purchase or life event on the horizon, M&T Bank's Money Smart Tool can help you manage your money easily and efficiently. You can use its personalized dashboard to customize your budget, categorize your spending, and track your transactions. That way, you'll stay on track to reach your big money goals — without feeling overburdened.
2. "My New Year's resolution from last year was to read a book a month. I spend nearly 90% of my day either looking at my phone or computer, and I deeply craved time to myself, to sit down and do something totally offline. I'm super proud to say that this year I have read with renewed fervor, and finished the following books: Irresistible, Earthsea, Conversations With Friends, Smoke Gets in Your Eyes, Normal People, Maybe You Should Talk to Someone, The Overstory, Traveling Mercies, Stay Sexy & Don't Get Murdered, and Springtime in a Broken Mirror. Still have to squeeze in two more before the end of the year, but I can do this!" – Lauren, Designer & Co-Founder
3. "One of my goals this year was to figure out how to combine finances with my partner as we prepared to get married. Since we'd already lived together for a long time, we had a lot of systems that worked, but were becoming borderline-comical in the context of a marriage. If someone were to audit us they'd think we were platonic roommates (for instance, he paid all apartment-related bills and I just Venmo'd him for half of the cost). There were many reasons we hadn't yet opened a joint checking account, but one was purely tactical — we both wanted to use airline-linked credit cards for the bulk of our expenses, but couldn't think of how we'd pay off those cards from a shared account without completely combining finances, which we weren't ready to do. What drove us to finally open one was the simple fact that a few months before our wedding, a relative gave us a check made out to both of our names. Ultimately, we decided to contribute half of our incomes each month to this shared account and use it for all shared expenses. The other half would go to our respective retirement and savings accounts, and whatever 'personal' expenses we have. It's working well for now, but we consider our financial planning a WIP and something we'll surely revisit and refine many times!" – Annie, COO & Publisher
Pro tip: Combining finances is one of the biggest challenges couples face. One of the best steps you can take is to talk to an M&T representative to help you explore your options together, so you can collaborate on your finances with purpose and ease.
4. "So if I'm being honest, I am NOT a New Year's Resolution person. I try to find things I am interested in pursuing or trying out throughout the year so that I don't have the calendar pressure that has made me fail at New Year's Resolutions in the past. One thing I did do this year, though, which was on my to-do list for probably six months before I did it, was open two new savings accounts. One for vacations/travel and another for miscellaneous items. In the past, I have only had an emergency savings account that sort of became my generic savings account with no real purpose, and then everything else sat in my checking account. I feel a lot less stressed and more organized with my money separated and labeled for specific purposes now and I honestly feel like more of an adult with a plan." – Rachel, Social Media Manager
Pro tip: Take the stress out of saving with an M&T Relationship Savings account*. Set up automatic transfers from an M&T Checking to save for vacation, a new car, or simply to build an emergency fund. 
*****
To learn more about how M&T can help you reach your savings goals, visit their website or a branch near you.
©2019 M&T Bank. Member FDIC. mtb.com
* M&T savings accounts are subject to transaction and service fees, including insufficient funds (NSF) and overdraft fees, as noted in the Specific Features and Terms for each account and, also the Additional Fees and Fees for Use of Electronic Banking Card for Consumer Savings Accounts, which are available on request at any M&T banking office or through the M&T Telephone Banking Center. The number of certain types of withdrawals and transfers that can be made from a savings or money market account during any calendar month is limited. Exceeding such limits may result in fees and other adverse implications. 
Unless otherwise specified, all advertised offers and terms and conditions of accounts and services are subject to change at any time without notice. After an account is opened or service begins, it is subject to its features, conditions, and terms, which are subject to change at any time in accordance with applicable laws and agreements. Please contact an M&T representative for full details.
Image via Unsplash
Like this story? Follow The Financial Diet on Facebook, Instagram, and Twitter for daily tips and inspiration, and sign up for our email newsletter here.