4 Ways My Spending Habits Have Changed Since I Moved Out Of The City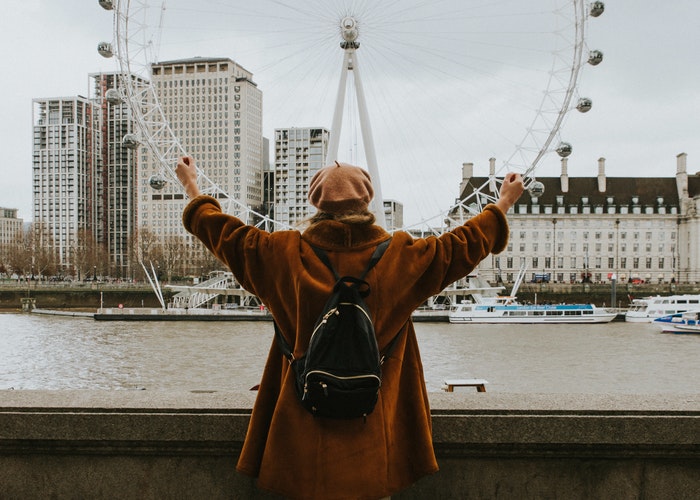 I grew up in the countryside – it was a bucolic upbringing where weekends were spent building dens with my brother, riding bikes, and getting dirt under our fingernails. But as soon as I graduated, the lure of the city called, and I moved in search of better job opportunities and the bright, high-energy lifestyle it offered. And I loved it — I was only a short walk or subway ride from work, shops, clubs, bars, and restaurants. My job working for a newspaper meant that I was often out reviewing new restaurants, attending launches, or meeting people for dinner and drinks after work.
While this may have looked glamorous to some, the reality was that my life was so full and so busy, I wasn't spending much time at home. I was living a life of convenience, which came at great expense. Yes, there were restaurants and take-out close by, but this meant I rarely cooked and my food budget was out of control. Working long hours and drained of energy from my lifestyle, I decided something had to change. So I switched jobs, , packed my life into boxes, and left the packed and polluted city in search of more space, a better quality of life, and the chance to slow things down a little.
The pandemic has created more remote working opportunities and more people are considering leaving their once-urban dream in search of fresh air, open spaces, and a sense of community. Location used to be the most important factor when house-hunting, but this has been replaced by proximity to open space and an area where you can work from home.
I've cut commuting costs.
I used to spend my weekends escaping the city. I would drive for several hours and spend hundreds attending yoga and Pilates retreats in the countryside to help me decompress and shake off the anxiety I used to feel. Now, my fitness regime is inexpensive – I just need a yoga mat, half an hour, and a workout video on YouTube in my garden. I am saving so much money by not attending boutique studio classes — which cost £80 ($100)per month — or costly retreats, which would make me feel calm on Sunday evenings before the inevitable stress would return on a Monday morning. 
I am also back on my bike.  When I lived in the city, I spent a fortune on taxis and Ubers, but now I try and cycle whenever I need anything. It's cheaper than a cab and better for the environment.
I slashed my food & drink budget.
Our food budget has almost halved. Instead of calling my partner and picking up ingredients or take-out on the way home, we have a meal plan and a budget. We batch cook food and freeze food as much as possible, so there's zero waste and we save time and money. It's also hugely satisfying knowing that what we've cooked is healthy, fresh, and so much cheaper than the take-out alternative.
Impromptu after-work cocktails, which would cost me  £15 ($19), have been replaced by drinks in our local pub, which has an unrivaled sense of community. Country pubs would never dream of charging £15 for a cocktail!
I no longer spend on fast fashion.
When I lived near a shopping mall, I would regularly spend my weekends mindlessly browsing, which almost always resulted in purchases I didn't need. My wardrobe was stuffed full of fast fashion items which were of poor quality. My wardrobe was so full that I often couldn't see everything I owned, and I only wore a fraction of my clothes. Since moving, the opportunities to spend have dramatically minimized,  and I don't miss the things I used to buy. I now consider my purchases and time far more carefully. Whenever I buy new clothes, I picture at least five things I already own that I could style them with, to make sure it's a worthwhile expense.
These days, rather than spending £30 ($40) a few times a month on a fast fashion item, I shop a few times a year for things I really need and truly love.
I've cut back on impulse spending in general.
But moving out of the city was a shock to the system — suddenly there wasn't a Starbucks on every corner or a drugstore open for me to call into on my way home, where I could impulse buy makeup and things I didn't need to pick me up after a tough day. Little things I used to take for granted, such as take-out and impulse buys, are now planned treats. 
All of this, and we get far more real estate for our money. We have more space to live in, a garden which we can call our own, and space to park the car. I used to spend £30 ($40) a month on an expensive city parking permit which would allow me to park on our street. There were around 60 spaces and 100 cars. People would not move their cars for weeks through fear of losing their space.
I do sometimes miss the convenience, the excitement, and the buzz of living in the city. I love going back for the day, whether it's for a fleeting work visit or to catch up with friends. But I am always happy to be heading home at the end of the day, and I don't feel a calling to the city like I did in my early 20s.
*****
If you're considering leaving an urban area and moving to a more rural one, I would advise you to soak up every last minute of where you're living first. Do all the things you've had on your list but never got around to doing. Be a tourist in your own town. Take all the photos, make all the memories, and leave on a high note. All the things I thought I would miss have been replaced with something better, but I still harbor fond memories of my city-girl life.
Everything is now more sacred and special, from our time to our wallets. Purchases and trips into the city are now more carefully considered, rather than something we do on autopilot. Our lives have more purpose. 
These days, we're more likely to be woken up by a tractor than sirens. While I do miss the energy, freedom, and vibrance of the city, my emotional and physical health and bank balance are benefitting from moving back to the countryside. It feels like coming home all over again. 
Image via Pexels
Like this story? Follow The Financial Diet on Facebook, Instagram, and Twitter for daily tips and inspiration, and sign up for our email newsletter here.