The 5 Biggest Ways I've Changed My Spending Since Getting Out Of Debt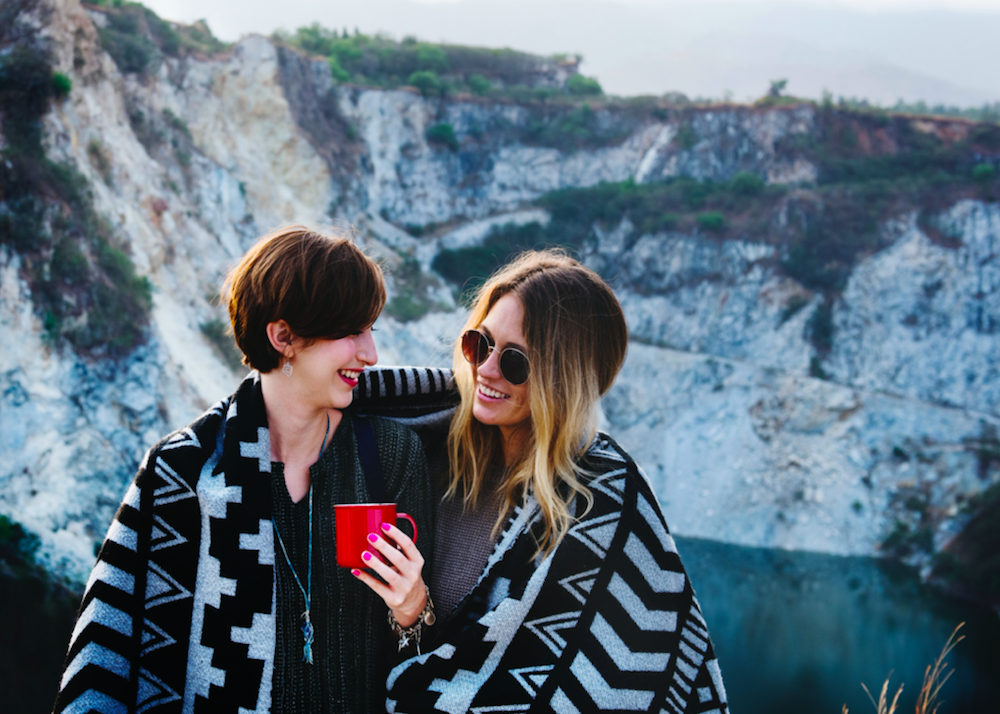 As I type this, it has officially been 365 days since I paid off all my debts. I imagined my life would change drastically once all the money coming through my paycheck was for me alone and not for any masked government man who thrives off of repayment schedules and interest rates. However, I was surprised to find I still live and budget with saving at the forefront of my decision-making. The changes I made to my spending have been subtle but will be invaluable for me as I continue to grow financially independent.
1. I Opened a Tax-Free Savings Account
I am a big fan of the budgeting mantra, "Pay Yourself First." When I was paying off my debt, paying myself first meant paying down my loan. A set monthly amount plus extra savings here or there went directly to this money monster. Now that this financial burden has been lifted, I apply the same saving principles to my TFSA. If you're not from Canada, a Tax-Free Savings Account is just what it sounds like. Like a regular savings account, a TFSA will collect high interest, but you do not pay taxes on the interest earned, or on money you withdraw. There is an annual contribution amount you are allowed to make, and you can have TFSAs with multiple institutions as long as you're not exceeding your limit. Knowing that I wanted to start saving my money I went to a panel my bank hosted, where diverse money professional discussed the different options for saving and investing. I love to watch my money grow and to know I am setting myself up for a strong financial future. Since I'm young, I don't feel bad if I don't make my monthly TFSA goal, because I know that at this point even the smallest contribution will help in the long run.
2. I Travel
Traveling in high school was easy. I could easily put away 90% of my paycheck since I lived with my parents and didn't have bills and/or responsibilities to worry about. During university, I was caught up in saving enough to live, so when I finally traveled again it had been five years since my last trip. My gift to myself for paying off my debt was a weekend getaway to Montreal, and I splurged by taking the train. All my life I had been a bus-traveler, but the ease and convenience of the train is something I take advantage of now that I can afford it. On a grander scale, during my first year of being debt-free, I traveled to New York City, Chicago, and British Columbia. I plan my trips at least two or three months in advance, totaling what I need to save for travel, accommodations, and spending money. I buy my airfare and hostel early on when I see a good sale, and I take money out of my regular savings account to pay for it. Once I've extrapolated and begun a savings plan, I'll return what I spent (accommodations/travel) to my savings account while continuing to save the extra (spending). I am currently saving $200/month for a trip to Las Vegas in February.
3. I Rent a One-Bedroom
The cost of living in Toronto is very high, and I feel lucky to have an affordable one-bedroom apartment in a nice area of town. In my six years of living out of my parents' house, it is the most I have ever spent per month on rent, but my overall well-being definitely benefits. I love being able to use my blender at any hour of the day, not having to make small talk with a Craigslist roommate, using the whole fridge for myself, taking up as much time and space while preparing my weekly lunches, and many other small victories. Having your own space to relax and unwind is a game-changer at the end of a busy day or a busy week.
4. I Focus on my Health
It wasn't until I rented the one-bedroom apartment that I learned how to cook. Having all the kitchen space and utensils to myself allows me to experiment and prepare meals for the week. Yes, my monthly grocery bill has gone up, but I am nourishing myself with healthy ingredients and am consistently trying new recipes that keep me excited about eating well. My New Year's Resolution was to do some sort of physical activity every day, and as someone who can't get motivated to exercise at home, I've been able to find many exciting studios in my neighborhood. I've used the inexpensive intro month offer at five yoga studios, completed two monthly fitness challenges at a women's gym, followed my childhood dream of taking dance lessons, returned to my roots and registered for a hockey team, and I have plans on getting a membership at the community center near my house.
5. I Don't Sweat the Small Stuff
When I was at my most frugal, I was doing things like texting my sister for advice on whether to get a bagel with cream cheese ($2.19) or a bagel with butter ($1.19) at Tim Hortons. I used to feel guilty if I bought a coffee and a muffin, so I'd buy a case of muffins at the grocery store and carry one with me on days I planned to buy the smallest and most inexpensive coffee on some cute shop's menu. One of my favorite things to do is to find coffee shops I've never been to before and buy whatever drink I'm feeling, along with the best-looking or most exotic pastry in the display window. I've realized that the $5 that will make me happy at the coffee shop now shouldn't make me sad or stressed because it's not going to my savings. It's great to plan your spending, but it's also great to live in the moment.
*****
My main takeaway from this past year is to use my money in ways I want to use it. I still live with a tight budgeting mentality that some could argue I no longer need, but it makes me happy to know that I am saving for the future I want while taking the time to enjoy the present. By focusing on myself, I am making my money work for me, and I can't wait to see what the next year will bring.
Hailey is a homebody. Follow her social medias @hailmast.
Image via Unsplash