5 Crucial Survival Tactics To Get You Through The Holidays While Working Retail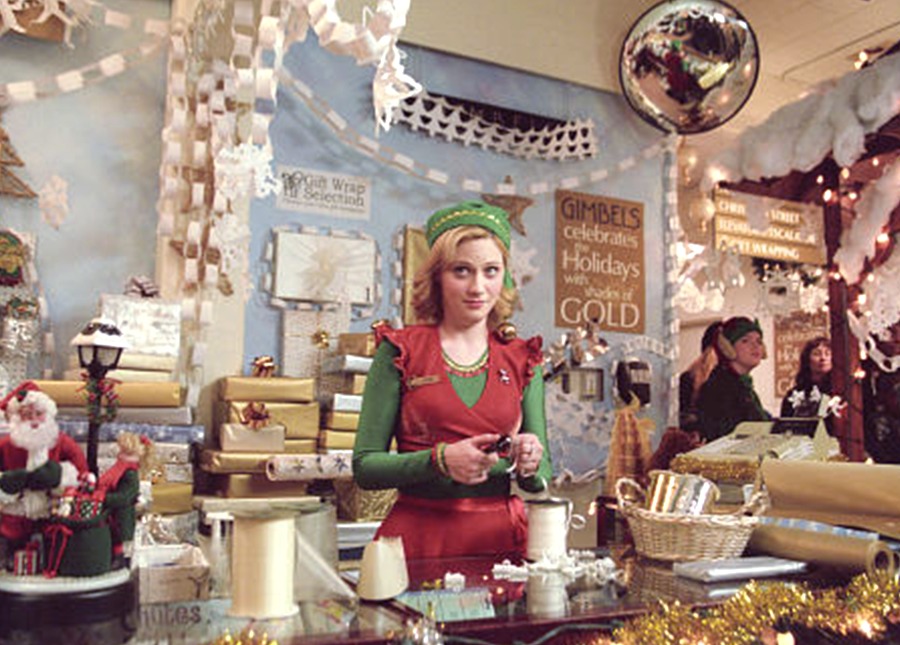 While Black Friday might signal to most that the stressful season of shopping for holiday presents has begun, to retail workers, Black Friday signals the beginning of an incredibly stressful time of work. Having served over eight years in retail and experienced eight seasons behind the register, the last six to eight weeks of the year were always the most hectic.
There was little opportunity to take time off, and often, I was asked to stay late or pick up extra shifts. The work was often more physically demanding just because of the sheer amount of people — product moved quickly, which required extra restocking, and there was always a nonstop stream of people to help. People were also often moodier than normal, from harried customers to managers hoping to meet sales goals, and that took its toll on my own state of mind. Sometimes the holidays also involve changing work logistics. One year working at a mall, we were required to park at a nearby university and had to be shuttled over to the store by trolley.
Whether you're a retail veteran or are picking up a seasonal gig, working retail during the holidays has the potential to make you feel like a Grinch. To help combat the Christmas blues, here are a few tips that I've learned to try to survive the holiday season in retail:
1. Don't take on too much.
Especially if you're dealing with your own holiday shopping expenses, it might be tempting to pick up as many shifts as possible to make some extra dough. But it helps to be aware of your limitations. Similarly, the busyness of the store might pressure you into feeling like you need to be Super Employee, but there's only so much you can do at once.
I remember that sometimes I would be running around the store like a madwoman, skipping breaks and volunteering to be on call if people called out for shifts. Quickly, I realized that the rushing around was not worth the extra few bucks I was making. Not only can that kind of thing wear you down, but it can also potentially make you sick or strained — which could potentially make you miss out on other money-making opportunities.
2. Find a place of peace.
It can be the bathroom, the breakroom, or the stockroom. It can even be somewhere outside the store, like the stoop by the employee entrance or the coffee shop down the street. No matter what the place is, find a nice quiet spot that you can retreat to when things get really crazy at some point during your shift. You will appreciate the silence and alone time to take a deep breath and regroup. At the bookstore where I worked, I would often find other employees in the back room where I'd occasionally retreat, and it helped to have a little company away from the hustle and bustle of the rest of the store.
3. Get festive with your coworkers.
Commiserating with your coworkers is one of the greatest survival tactics of working in retail in general and the holiday season can only make the heart grow fonder. Grab a drink with your coworkers after a particularly long shift. Bring in snacks to share with other people in your department.
When I worked at the bookstore, I used to love participating in different departments' Secret Santas. It was both a great way of having some fun with my friends or getting to know coworkers I had less interaction with. Plus, it was a lot of fun to guess who had gotten me a gift. One year I got a cool wallet, only to find out months later that it was from my manager! If working at a store is killing your holiday spirit, looking to your coworkers to lift you back up is the perfect antidote.
4. Use your employee discount for gifts.
Your employee discount is a benefit of working in retail, and you should utilize it whenever possible for your own holiday shopping purposes. Use your store discount on gifts for any of your friends or family, stacking it with sales or discounts to maximize your savings off the regular price. Be aware of any other stores that your company might have partnerships with to take advantage of discounts you can get with affiliate places for gifts. Also, since you spend so much time at your store, keep an eye out for good discounts or gifts to snag before they sell out. When I worked in retail, everyone was a hawk when it came to good deals and new merchandise. An employee could easily score a $50 collectible or $40 dress for only a few dollars if he or she timed your purchase just right. No one knows the best items in the store like employees do.
5. Treat yourself a little!
When trying to survive the holiday season, sometimes it's literally just about survival, so if a little indulgence can help get you through the day, it's often worth it. Grab a hot chocolate or coffee on your break. Take yourself out to lunch once in a while instead of packing lunch. Take a bubble bath when you get home. Or have a glass of wine.
One particularly exhausting Christmas Eve working a long shift, my coworker and I treated ourselves to a nice brunch at a nearby bar that was decked out for Christmas. We had a rare moment of zen sitting at the bar, eating a delicious meal. It was a nice reminder that we were human beings who also deserved to be served and taken care of sometimes. It was a rare opportunity to feel a little rested and relaxed — and ready to dive right back into the madness until the new year.
Kimberly Lew is a published playwright and writer whose articles have appeared on websites like Real Simple, The Washington Post, HelloGiggles, and The Billfold. Find her website here.
Image via IMDB
Like this story? Follow The Financial Diet on Facebook, Instagram, and Twitter for daily tips and inspiration, and sign up for our email newsletter here.