5 DIY Beauty Recipes That Transformed My Skin & Save Me Hundreds A Year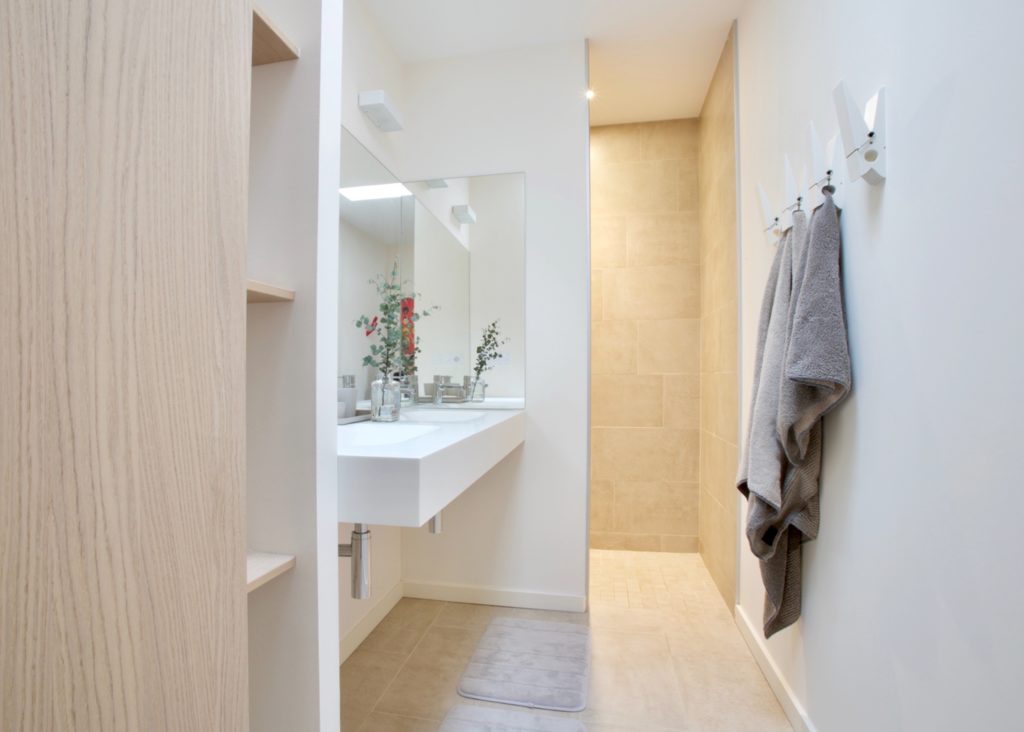 I used to have horrible skin. Every day, there was a new pimple, my nose was covered in blackheads, and my face became sopping wet in oil about an hour after I washed it in the morning. I even had that horrible cystic acne on my neck that is so deeply embedded underneath the surface of the skin you can't pop it. I hated my skin. Every time I looked in the mirror, I would wish I had the beautiful, porcelain-clear skin of the models on the covers of magazines and in skincare ads.
So I did what any normal consumer would do: I bought the products those ads were selling. From drugstore brands like Neutrogena, Clean&Clear, and Aveeno to the high-end products from Clinique, Fresh, and Murad, nothing worked. I would buy a new product in the hopes that it would be the magic cure to my skin problems, and whether it was a cleanser, toner, moisturizer, spot treatment, or face mask, it would never work. Then the next week or month, I would buy another product with the same hopes. It was a vicious cycle that cost me thousands of dollars from the ages of 13 to 20.
Then, when I was 20, I decided to try something I never had before: DIY Beauty. I thought, I've tried every product the market has to offer, and nothing has changed. Maybe making my own products was the answer.
Lifestyle Changes For Better Skin
At this point, I'd like to give a disclaimer. About six months before I made the decision to try DIY skincare, I went whole-food-plant-based-vegan. I eliminated all animal and processed foods from my diet. I didn't even eat olive oil (because it's processed and not a "whole food"). I saw a big improvement in my skin after this dietary change. The most improvement I saw was the change in the number of pimples I had. I still had pimples pretty much every day, but it was reduced to one or two as opposed to an army. My cystic acne became better, too; it did not completely disappear, but the number of cystic boils I had was drastically reduced. I still felt like I had to cover up my face with heavy makeup every day, but it was noticeably better.
Embracing DIY Beauty
But even after changing my diet, I still wasn't happy with the appearance of my skin, so I embarked on a journey of DIY Beauty. It's been over a year since I started making my own cleansers (there are two), toner, face mask, and using a single-ingredient moisturizer. Now I can happily say that I have achieved that porcelain-clear skin I had so yearned for. I never get pimples, I don't have blackheads, cystic acne is a thing of the past, and my skin never, ever, ever gets too oily.
What's even better, is that DIY Beauty costs almost nothing. Instead of budgeting on a monthly basis for all the products I'll need, I budget by the year. And my current yearly budget is still less than what I used to spend per month.
1. Morning Cleanser: $10/year
Ingredients:
¼ Cup Oats
¼ Cup Almond Meal
2 Tbs Lavender Kernels
This amount will last me 2-3 months, especially if I only use it in the morning. I buy these ingredients in bulk at my grocery store. I blend the ingredients in a blender on high until it creates a powder. It's okay if there are still some whole oats, as they will act as gentle exfoliators. I transfer the powder to a jar, and when I need to wash my face, I sprinkle a small amount of powder in the palm of my hand and then drizzle a little water to make a paste. I rub my hands together to spread it evenly on both palms and wash my face as normal.
2. Evening Cleanser and Makeup Remover: $30 – $50/year
Ingredients:
Glass Pump Bottle
60% Castor Oil
40% Sweet Almond Oil
10 – 20 drops of essential oils
When I buy the 32 oz bottles of Castor and Sweet Almond oils from Whole Foods, they last me more than a year. The price will fluctuate depending on what brands of these oils you buy, and how many and what brands of essential oils you use.
I mix all ingredients in the glass pump bottle and add 10-20 drops of essential oils. If you struggle with acne, you nay want to use Tea Tree and Lavender oils. Otherwise, you can just add oils that smell good to you!
In the evening when I want to wash my face and take off my makeup, I pump two generous pumps of the cleanser into my palms and rub my hands together. I DO NOT wet my face beforehand. Once the cleanser is on both of my palms, I massage my dry face for 2-3 minutes, making sure to reach all the areas with makeup. (It is safe to rub this on your eyes.) Next, I take a clean washcloth and saturate it in hot water. I drape the washcloth over my face and let it sit until it is no longer hot. You can repeat this process as many times as you want, and it is quite relaxing. I lastly use the washcloth to wipe all the oil and makeup off my face.
You can choose to tone and moisturize after this, but the oil cleanser is moisturizing enough for some people to skip these steps if you wish. It may also make your toner and moisturizer last even longer.
3. Toner: $10/year
Ingredients:
Glass Spray Bottle
40% water
30% Apple Cider Vinegar
30% Witch Hazel
10 drops essential oils
A 4 oz spray bottle of this toner should last 2-3 months. Water is obviously free, and the amount of ACV that this recipe uses is essentially inconsequential, especially if you already have it in the home to use for food recipes. The only real cost is Witch Hazel, which can be bought in bulk at Health food stores for about $2/oz. Green tea can replace either the ACV or witch hazel depending on your skincare needs. I would brew a cup of tea and wait for it to cool before mixing. If you replace the witch hazel with green tea, the cost of this toner would essentially be $0/year.
I use this toner after I wash my face and before I moisturize.
4. Moisturizer: $30/year
Ingredients:
100% pure cold-pressed organic Rosehip Oil
I buy the 2 oz bottle from Whole Food's 365 brand. It costs $9.99 and lasts me 4 months. I only need three drops of oil for my entire face (one on each cheek and one on my forehead), so it lasts a long time. You can make it last even longer by only moisturizing in the morning — as previously mentioned, the evening oil cleanser may provide enough moisture for some people.
I moisturize after cleansing and toning. A lot of people with acne and oily skin are skeptical of moisturizing with oils. I was, too. If I'm trying to get rid of oil, why would I put more oil on my face? But I've heard that the reason that most people have oily skin is actually because they dry it out so much with "oil-free" and "astringent" products, so their skin overcompensates by producing more oil! Making sure my skin is properly hydrated is the key to controlling oil production. Rosehip Oil has a higher concentration of Omega 3s, so it may be better for people with acne and oily skin, whereas something like Argan Oil, which is higher in Omega 6s, may be better for dry and aging skin. I've found three drops of Rosehip Oil will dissolve right into my skin, and I won't feel oily or gross at all.
5. Face Mask: $20 One-Time Investment
Ingredients:
Aloe Vera is moisturizing and healing. I bought a live Aloe Vera plant for $20 from Amazon, and any time I want to do a face mask, I simply cut off a small portion from a leaf of the plant, split it open, and rub the goo on my face. I leave this on for 20 minutes, wash it off, and then tone and moisturize.
This is one of my favorite DIY Beauty recipes because it is not a recurring cost. The plant will rejuvenate the leaves that I cut off, so I will never have to pay for a face mask ever again.
Total: $10 A Month On Skincare
This skincare routine costs me a MAXIMUM of $120/year, or an average of $10/month. Like most DIY and Zero-Waste regimens, this routine does require some up-front investments that may not be possible for some people. But, considering that one of the best-selling moisturizers from Sephora is Tatcha's 1.7 oz "The Water Cream," which costs $68 and would probably last less than 2 months, a DIY routine can absolutely save people money over the long term.
Added Bonus: Because my skin is now — dare I say — pretty much flawless, I save a ton of money on makeup because I no longer feel like always covering up my skin.
Emma Schwarz is a classically trained cellist and passionate chamber musician hailing from Boise, Idaho. She holds a Bachelor of Music in Cello Performance from the Lamont School of Music as a student of internationally acclaimed cellist Matthew Zalkind. Emma is also trained through all 10 books of the Suzuki Method and has accepted an offer to return to the Lamont School of Music for a Graduate Certificate in Suzuki Pedagogy in the fall of 2019.
Image via Unsplash
Like this story? Follow The Financial Diet on Facebook, Instagram, and Twitter for daily tips and inspiration, and sign up for our email newsletter here.