The Back-To-School Budget: 5 Ways To Cut Down On Campus Living Expenses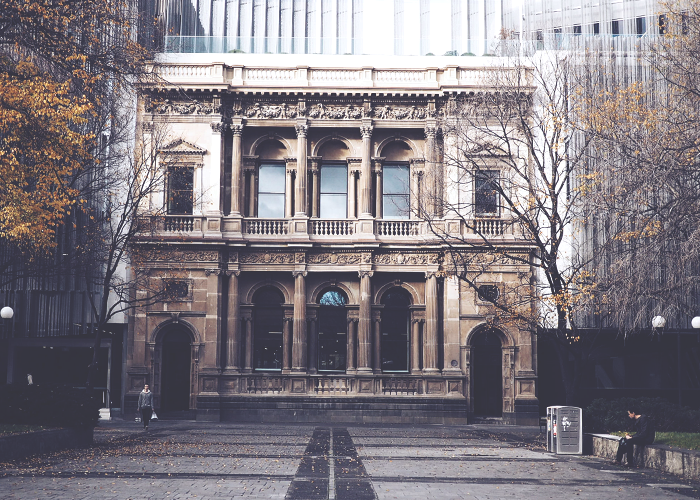 Let's just all get on the same page for a second. College is weird. Really weird. You go from (presumably) living with your parents, going to school during the day, maybe playing some sports or doing your homework at night, and living in the same town for years. And then…suddenly, you're living in a giant building full of complete strangers who have also been unceremoniously ripped from their hometowns and now have minimal supervision. You're expected to figure out what you want to do with your life, and you have about $3 to your name at any given time.
To make this life change a little easier to swallow as we traipse into the fall semester, I want to share some of my tried-and-true tips for getting through college while saving a little more money and achieving a little higher quality of life.
1. Shop online for pharmaceuticals and hygiene products. 
Instead of using coupons and waiting for sales at your local pharmacy, try ordering your essentials in bulk online, through websites like Walmart or Target.
If there is one place that I could wander about aimlessly for hours and walk out either empty handed or loaded with stuff, it's the CVS that's about half a mile from my apartment. It's just far enough to be an enticing study break trip, but not so far that it's impossible to lug a bunch of purchases back with me to my dorm, which I used to do. Too often. At one point, I was making multiple trips per week to this place, usually for one or two things at a time. I justified it to myself because, by using my Rewards Card, I was getting new coupons almost daily, usually on things I already needed or that I could use on anything in the store. I argued to myself that this way of item-by-item shopping was more convenient than trying to get to a local Walmart or Target (I didn't have a car).
These shopping trips were a waste of time (for obvious reasons) and money. I failed to realize was that my beloved drugstore's prices were significantly higher than the same products sold by big-box, in-bulk stores. I also didn't notice that these discount stores often sell many of the same products (at the same low prices) online, with pretty reasonable free shipping minimums (usually around $25 to $50). You can even get other stuff besides toothpaste and shampoo; many of these stores sell dry goods, food, and even clothing in their online stores.
Now, my strategy is to keep tabs on my supplies and add things to my online shopping cart when I notice they're running low. Whenever you hit the minimum purchase total to get that sweet, sweet free shipping, hit purchase and let your stuff come to you. Not only does it save you time, but you're also able to shop around for the best deals online before you buy; you can get your products in much larger quantities for way less money.
2. Get the cheapest meal plan and learn where (and how) to use it.
In case you don't already know, many meal plans are a total scam. They capitalize off their ability to restrict you to high-priced food options or a buffet-style dining hall where you usually can't get your money's worth of food between classes (at my school, you pay something like $10 per visit to the dining hall). Generally, your best bet is to go for the cheapest possible meal plan (or whatever makes sense for you), but even then, you're still paying out the wazoo for only-marginally-better-than-lackluster food.
Something I would recommend to anyone who is required to get a meal plan at their school is to carefully examine exactly where and how you can use the plan. Many plans come with a certain number of meal swipes, in addition to a certain number of "campus dollars" that can be used at more places around campus. To determine whether this is your ticket to making the most of your locked-in meal plan, compare the "campus dollar" to the dollar amount you would normally pay for the same item in a regular retail store. On our campus, for example, "campus dollars" are accepted at places like Starbucks and Subway, which usually offer food and drinks at either normal or slightly-above-average cost. Comparatively, I once tried to buy a jar of Nutella my freshman year with my meal plan at the campus convenience store next to my dorm and walked away empty-handed (as per the cashier's suggestion, when the tiny jar rang up to almost $9…two to three times the regular price pretty much anywhere else).
I'm not suggesting that you sink your whole meal plan into fast food and coffee shops, nor am I suggesting that it's ever economically-sensible to get two Starbucks lattes a day. But, it does pay to be mindful of which restaurants on campus will accept your school's monopoly money and give you the best value for your dollar.
3. Spend money on a dorm freshman year; move off-campus for the next three years.
If you have the option, I definitely recommend living in a traditional dorm for your freshman year of school. Even if it's a terrible experience, you'll learn a lot about your school and about what it's like to live with other people during your year there. Personally, I loved my freshman dorm and am still in contact with several girls I met there to this day, even though we were all from completely parts of the country and pursued different majors. Importantly, you will meet people in your dorm that you would likely never meet otherwise, simply because your extracurriculars and class schedules don't allow you to cross paths elsewhere on campus. While it's not financially possible for everyone, I definitely recommend living on-campus during your freshman year.
That said, if at all possible (i.e. your school does not require you to stay on campus), I recommend moving off-campus after freshman year or commuting from home, if that's an option for you. Unless you live in an area where apartments are either expensive or non-existent for students, chances are good that you can find a nicer and/or cheaper place nearby campus; this off-campus housing will help keep you sane and financially-solvent from your second year onwards. I lived in a different dorm my sophomore year, and I can hardly believe how much money they charged me for a worse apartment than my freshman-year dorm. I now pay significantly less for an apartment with several roommates, and I am way more pleased with my daily quality of life.
4. Take classes that are NOT related to your major.
It wasn't until my last year of school that I realized just how valuable being a student could really be. Besides having unlimited access to many different facilities and services (printers, the gym, a shuttle service, sports games, speaker series, etc.), you also have access to almost any kind of class you may want to take. This benefit became especially apparent to me when I took my first improvisational comedy class at school, a little while back. Though completely unrelated to my major, I had a blast and began considering continuing to practice improv as an involved hobby.
As was the natural next step, I looked into classes at my local improv theatre and was surprised to realize that these classes would cost me hundreds or dollars (and wouldn't match up with my school schedule in a way that made taking one feasible for me). Since then, I've been way more focused on not just finishing my degree, but on making use of all the classes my school offers that interest me in any way. I've realized that after college, a class will can cost you far more than you would ever expect. Additionally, college may be one of the only times that you are able to fit classes into your schedule that don't occur on nights and weekends (unless your chosen career path has you working a less traditional schedule). You have more financial and logistical flexibility now than you ever will to take whatever classes pique your interest. Get your bang for your buck!
5. Don't buy everything on the "college necessities" list.
Buying school supplies has always been my favorite part of the fall. When I finally went away to college, the high I got from scouring ads and stores for the best deals on cute dorm stuff was unlike any other shopping experience. You better believe I layered the discounts of every big, blue Bed Bath & Beyond coupon I could find in my pursuit of stuff like hanging shelves, under-the-bed boxes, and a zebra-print lap desk.
The reality of the situation, though, is that I could have gone without 75% of the stuff I brought with me to college. The six different varieties of tea that I bought? The backrest pillow? The desk lamp? The fold-out storage ottoman? I don't even know where any of this stuff is any more. A way better idea: bring stuff that you KNOW you will need, like your computer, clothing, bedding, etc. Then, pick up anything else you might end up needing once you're already on campus. Not only will you save time and money; you'll also save a ton of space in your freshman year dorm that would otherwise be crammed with crap you're not using.
Use that money to get stuff that you actually end up needing, or even better, keep it tucked away in your savings as a financial cushion for random expenses that come up throughout the term. Or, if you're a fiend for new school supplies like me, do all the window-shopping your heart desires, make a list of stuff you like, and pick just a few things off the list to invest in, instead of splurging on getting it all.
Alliy is a full-time student living in the city and trying to figure out how to combine her many interests into a suitable career before graduating. She struggles with the fact that her eyes are half-open in every picture that's ever been taken of her.
Image via Unsplash