5 Expenses I Never Knew I'd Have As A First-Time Parent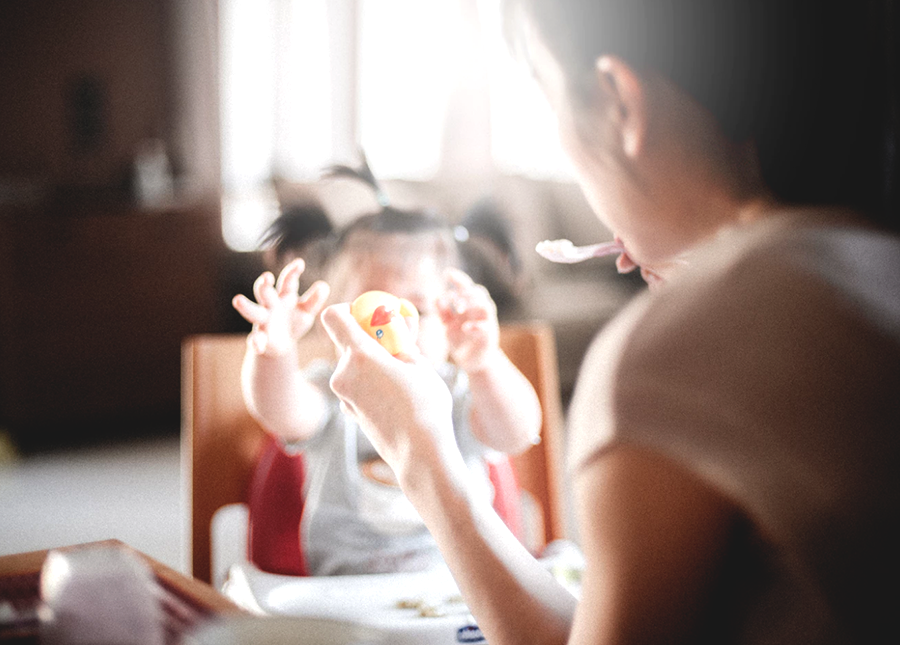 Preparing for a newborn can be a laundry list full of overwhelming and expensive tasks that you aren't even sure are worth the time or investment. As a first-time parent, you are often caught wondering whether or not it's a good idea to buy something or wait it out because you aren't financially equipped to afford the expense. I feel you. Before my baby arrived, I had already spent close to $5,000 CAD ($3,811 USD) on things that she may or may not have needed. After she arrived, I spent an additional $2,200 CAD ($1,677 USD) on expenses I never knew I'd have as a first-time parent.
The many lists that you'll find through a quick Google search or on your "baby" Pinterest board telling you everything you should have are always the same. You should have this many onesies, that many diapers, a super glamorous nursery theme, and some fabulous electronic devices that your baby will probably hate. For the most part, I was very happy with all of my purchases. I was overprepared and that is never a bad thing (in my opinion). However, I probably could have saved myself a ton of money and time if I had just allowed myself to be patient.
Waiting is okay. Every baby is different, and your baby might not be the average baby. I say this because everything is done in averages. The average baby does this. The average baby eats this. The average new mom needs this. My bright-eyed and bushy-tailed self thought that if I purchased all of these items, I would be set for the first year of my baby's life. I was wrong. Shocking, I know. But, there were five major expenses I never knew that I'd have as a first-time parent — and they were very necessary costs at that.
1. Doula, $700 CAD ($534 USD)
One of these expenses arrived before my baby did, but it was the best money I spent in 2018 so far. And you know how much we like to spend money on fancy coffees. Three weeks before my baby was due, my husband and I decided that hiring a doula was important — and we were right. Doulas are non-medical professionals who attend your birth as a coach or supporter. They are there to help in any way you need and also to ensure that you are aware of all of your rights as a mother in the hospital. Shockingly, during one of the most stressful and painful experiences of your life, you'll be asked to make some pretty heavy decisions as a couple or individual. So, the sound voice there to support us through those tough moments was exactly what we needed.
We had three sessions before the birth, she stayed for the entire 17-hour labor, and we also met twice more after our baby was born. If this isn't for you, I get that. As a tip to fill this slot for much less money, I'd highly recommend creating your own birth plan and consider having an extra support person to help you and your partner during labor. Even if all they do is bring ice chips or play music on their phone, it will likely be the greatest help you never knew you needed.
2. Lactation consultant, $200 CAD ($152 USD)
As it turns out, breastfeeding is hard. WHO KNEW?! Watching videos and sitting in a prenatal classroom isn't quite the same as actually attempting to have a newborn latch on to your nipple. After three days of being home and struggling through the pain, I decided that any cost was worth the investment if it meant both my baby and myself would be getting exactly what we needed. I paid a lactation consultant to come to my home and help me learn the appropriate way to breastfeed, the different positions, and to show me what I was doing incorrectly.
Within one hour, my confidence went from 0 to 100, and within one week I was already feeling like a pro. Not to mention, my baby was happy to be feeding more seamlessly. Not only did the consultant do an in-home session, the fee also included the ability to text her and receive a response immediately anytime after our meet up for additional support. Talk about a win-win and a worthwhile investment. For those of you who think this may be something of interest, consider pre-booking this session before your baby arrives to avoid the stress. Anything that provides you with support and a source for your mindset will always surpass its initial cost.
3. Food delivery and coffee, $700 CAD ($534 USD)
In the first six weeks, my husband and I used Skip the Dishes over 10 times — and we have zero regrets. The thought of having to prepare a meal or worry about doing any cleaning in the kitchen was at times, super overwhelming. We opted to avoid too many grocery runs and dishwashing by splurging on Starbucks runs and food delivery service to many of our favorite restaurants. To be honest, this not only helped my calorie deficit from breastfeeding, but it also helped my mental health.
Enjoying some sushi, munching on warm french fries, and downing smoothies are serious luxuries (and you appreciate them more) when you have a limited amount of time to cook. The things we used to take for granted, like having a shower or preparing a homemade, from scratch dinner are no more taken for granted. We appreciate these moments so much more.
4. Miscellaneous Items, $600 CAD ($457 USD)
I know that this one is vague, but it's also equally important. Our baby outgrew her newborn diapers almost immediately, which meant that the 300 diapers we had ready for her were no longer needed. We had to spend money on size one diapers much sooner than anticipated. Small costs such as this were expenses that I was sure we wouldn't be facing for a while. We splurged on a fancy nightlight that you could control through your phone once we realized that convenience is everything when it comes to having a newborn.
Not only did we need to spend money on baby products (like a thermometer, laundry detergent, stain remover and special baby creams), I also forgot to consider myself. Clothing that would fit my new postpartum body wasn't too much of an issue as I was fortunate enough to be able to fit into my regular clothing in about one week. However, clothing that worked well with breastfeeding and summer heat was another story.
5. Alone time, priceless
Something that I still haven't found a solution for is how my husband and I can spend time alone, together. The most difficult part of being a new parent (for me) was giving up the old relationship we had and coming to the realization that we are no longer a family of two. It's hard to chat about your day or pop out for a date night when you have a fussy baby at home.
Although we were fortunate enough to have our mothers come and visit for a few days at a time in the first couple of weeks, those two hour escapes together came and went extremely quickly. Not only that, as someone who is quite introverted, I missed having time to myself to recharge and refresh before having to give all of my energy to another human being. This has gotten easier, and I'm sure it will continue to — but just remember that it's not always easy. You can't put a price on time.
*****
At the end of the day, there are always going to be expenses that you cannot predict before your newborn comes home with you. However, having an extra fund that can provide you with some financial freedom to afford products and investments you may not expect is extremely important. What were some expenses you couldn't predict before you became a parent? Let me know in the comments!
Alyssa Fischer claims she's not an expert on personal finance — which is why it's easy for her to explain financial topics without getting too intense. You can find her on her blog, Mixed Up Money, where she proves money isn't boring (and that it's also a little funny). You can also spend all day ranting with her about your finances on Twitter.
Image via Unsplash