5 Housing Hacks That Can Save You Hundreds Per Month (Or More)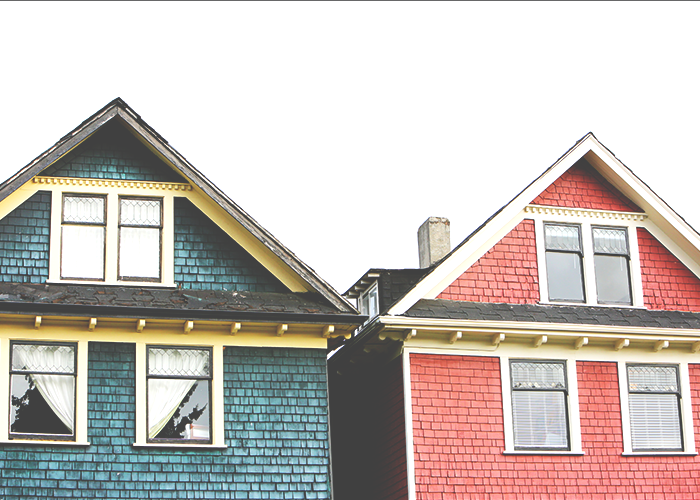 When it comes to expenses that devour our budgets, housing is usually the top offender. Although the general recommendation is to allocate 30 percent of our incomes to rent or mortgage payments, a whopping 12 million American households are forking over 50 percent or more.
That can set off a dangerous domino effect. "When basic necessities take up such a big chunk of take-home pay, saving and paying down debt become increasingly difficult," says Certified Financial Planner Nicole Peterkin.
How are we supposed to save on housing without moving back home with our parents? Try one of these real-life hacks that have helped other renters and homeowners slash their biggest monthly bill.
1. Negotiate your rent.
Before signing your next lease, consider these tactics, courtesy of Lynnette Bruno, VP of communications and research at Trulia.com:
Flaunt your status. If you're an attractive renter with a solid credit history and reliable income, you may be able to score a decent discount. "What a landlord really wants is someone who will stay for a while and can afford to pay on time," says Bruno, who's seen vocal renters shave up to 10 percent off their monthly payment.

Promise to stay a while. Agreeing to a two-year lease could help you knock up to $200 off the rent, Bruno says. You'll be saving your landlord the hassle and cost of having to find your replacement.
Pitch in. See if you can work out an arrangement to help out around the building in exchange for a reduced rent. "Smaller tasks, like bringing out garbage cans or delivering packages in the building, could save you about $50 per month," says Bruno. "But if you take on [something bigger like] managing lawn care, you could potentially save upwards of $150 per month."
2. Get a roommate.
Kind of a no-brainer, we know. But it's something to consider even if you're a couple. When Zina Kumok, 28, and her now-husband decided to move in together, he was already living with a friend. "Because my husband's a musician and needs space from neighbors to practice and record music, we wanted to live in a house," says Kumok, a freelance writer and blogger. "It made the most financial sense for us to all live together."
They maintained the arrangement for years — first splitting the $800 rent and utilities three ways in a home in Indianapolis, then sharing another home (covering just $700 of the $1,200 rent) after moving to Denver. Kumok estimates they saved $15,000 over three years — money she used to pay off student loans and take the leap into self-employment.
3. House sit.
House sitting is an increasingly popular way to save on housing and travel for cheap, with paid membership sites like TrustedHousesitters.com and MindMyHouse.com helping connect people around the world.
You can also leverage your network of friends and neighbors or even a local bartering community to exchange services. That's how Carla Truax, a 33-year-old education consultant, and her husband Jason, 42, manage to save about $1,600 in rent and utilities per month. They've been house sitting full-time since April to alleviate pressure while Truax hunts for a new job. So far, they've stayed in four homes — anywhere from three days to two months — and sometimes pet sit and handle household chores, too.
4. Turn your home into a permanent income property.
Drew from Guy on Fire, a 27-year-old commercial real estate pro in D.C., estimates he's raked in about $40,000 to offset his housing costs since 2014 by renting out rooms long-term. He rents two of three bedrooms in his primary residence and four rooms in his rental property, where he's able to cover all costs and make a $1,600 monthly profit.
Keep in mind that you'll need to report rental income on your tax return. "The good news is you can also write off related expenses, like fees for rental listings, the cost of new carpet and painting supplies and the tenant's portion of utilities, WiFi and cable," says CFP Peterkin.
5. Airbnb your space.
If you're not ready to commit to long-term renters, ease in with Airbnb. Amy Brachman, a 42-year-old entrepreneur on the East Coast, banks about $1,400 per month by Airbnbing two rooms in her three-bedroom home. "While I still incur regular homeownership costs, I've been able to live pretty close to mortgage-free," says Brachman. "The money I earn through Airbnb takes pressure off the need for my business to fund my cost of living."
Peterkin points out a handy tax benefit for occasional hosts: If you rent out your residence for 14 days or fewer in a year, that income is tax-free.
Read the original article on Grow. Copyright 2017. Follow Grow on Twitter.
More from Grow:
Image via Pexels