5 Huge Money Mistakes I Made On My First Solo Trip, & How To Avoid Them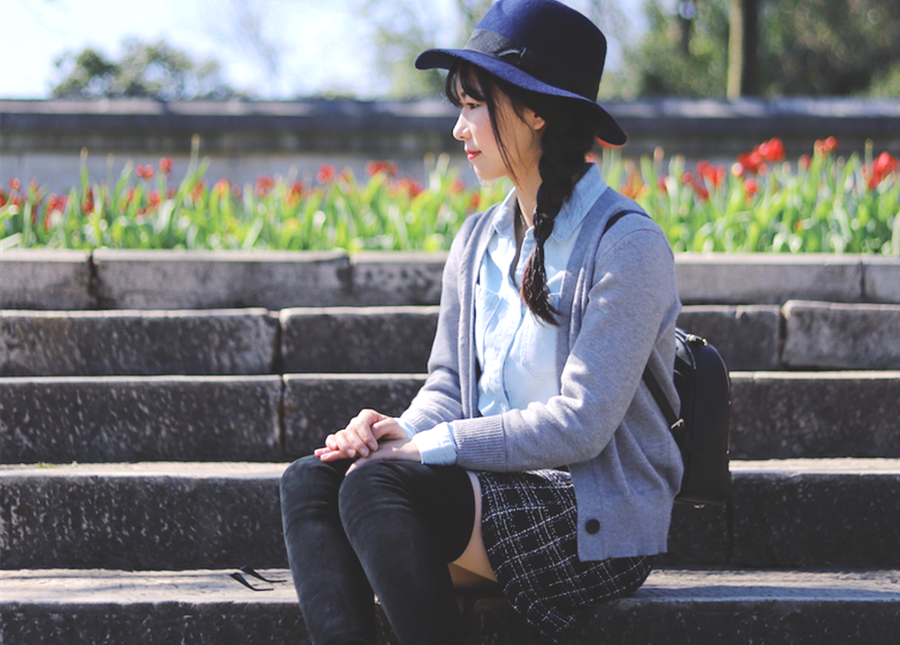 My life changed dramatically this past fall. I'd spent months planning and saving for a period of extended travel with my then-boyfriend, since we'd decided early on in 2017 that we wanted to take some time off and see the world. We gave notice at our jobs well in advance, and spent many a Sunday afternoon creating spreadsheets with meticulous budgets — all based on a trip for two.
Then, we canceled the trip.
Or rather, I broke up with my boyfried, and decided to take the trip by myself.
Ever since I studied abroad in Madrid during college, Spain had been calling me back. This was the perfect opportunity to live there again, so I applied for a residency visa, packed my backpack, and jumped on the cheapest flight I could find to the Spanish capital. And, having never taken a solo trip before — not so much as a single night alone even in my home state of California — I decided to travel through Europe before settling down in Spain.
The only problem? I'd spent months preparing for a partner trip, in which I'd be sharing the costs of everything from breakfast to housing with another person. Furthermore, my partner had traveled solo before and I hadn't, meaning I was originally planning to rely on his hard-won experiences for the best money-saving hacks. I was excited to be doing everything on my own, but I also had no idea what I was doing. Over the course of several months of solo travel and my subsequent move to the south of Spain, I made a lot of mistakes. And I mean a lot. Looking back, I've learned so much from these errors, and so I'm grateful for them. That said, these learning experiences still cost me enough that I cringe in memory of them. But you don't have to make the same mistakes, and I'm here to tell you how.
Mistake #1: Not making a budget.
I know, I know — how could I have possibly saved and planned for months only to fail to make a travel budget?? But it's true.
When my plans for travel changed, I felt like I got the rug pulled out from under me. I was leaving my job, my house, the city where I was living, and all the friends I have there, all on top of a breakup. When I arrived back in California, where I planned to spend some much-needed time with my family over the holidays, I was reeling from all the changes. With all the decision-making already going into this trip, I felt too overwhelmed to make a detailed budget. But overwhelmed or not, I really should have.
It's not that I spent extravagantly while I was traveling, but I definitely would have changed a few of my daily habits had I created and stuck to a budget. I could have stretched my dollars much farther at various points in my trip, and I regret not giving myself the opportunity to do so.
Mistake #2: Not tracking my spending, especially at the beginning.
Similar to my failure to create a budget, I also didn't track my spending well during the first month of my trip. I was dropping euros on coffees and vegan restaurants like nobody's business, telling myself that I deserved these things because they're part of travel and also #selfcare. There's nothing wrong with a café con leche (or two), but it can be all too easy when traveling to fall into overly indulgent spending habits. It's tempting to throw caution to the wind, even on a longer trip like the one I took. This is especially true in the early days of the trip, when everything is new and exciting and you're riding the traveler's adrenaline high. But this is actually when it's most important to track your spending, because it will allow you to nip any troublesome habits in the bud (and stick to the budget that you, unlike me, totally made in advance).
Mistake #3: Spending money over time.
The question of whether to spend money or to spend time is ever-present in modern life, and not just when we're traveling. As someone who grew up financially comfortable, I learned early on to spend money over time. I don't blame my parents; they've both always worked incredibly hard at full-time jobs, and so the decision to spend money in order to free up time often made sense for them. As their child, I also benefited from this decision, since it meant that they had more hours to play, read, teach, and be with me.
I've since recognized, however, that the habit of spending money rather than time is rooted in my class privilege, and it's an issue when living on a tight budget. At various points in my trip, I opted for the more expensive, time-saving option, when realistically I should have reversed the calculus. Especially traveling for several months like I was, it makes way more sense to spend a few more hours on the bus and pay half the price of what a high-speed train would cost. Going to the grocery store and cooking takes much longer than popping out to a restaurant for dinner, but those meal bills add up fast. Walking rather than jumping in a cab may triple your commute time to a particular site, but it's free.
Furthermore, I found that when I flipped the equation and spent time rather than money, I often had more enjoyable experiences. The slow bus ride from Madrid to Sevilla allowed me to marvel at the olive groves and Spanish sky. A trip to the grocery store resulted in a hilarious episode in which I tried to describe tofu in Spanish, only to find that they call it the same thing here. And my fondest memories of every city I've been to involve wandering alone along beautiful cobblestone streets.
Mistake #4: Spontaneous splurging.
I am not opposed to the occasional splurge, even for travelers on a tight budget. A treat every once in a while can be well worth the money. Whether it's an incredible meal, a once-in-a-lifetime experience, or just an extra comfort when you're missing home, spending a little extra sometimes is worth every penny. The key, though, is to plan your splurges well to maximize their impact.
I made several spontaneous splurges over the course of my travels that were absolutely not worth the money. I sprang for a private room one night because I was tired and wanted to recharge, only to end up going out and barely spending any time in it. I spent twenty euros on an umbrella from a fancy department store only to have it stolen the next day, and I could have easily purchased one for less than five. And my decision to buy an expensive face mask from Lush that I then couldn't take in my carry-on was, in hindsight, not the smartest financial choice I've ever made.
Though not any one of these splurges cost me too much money, together they add up. It's better to think ahead and be intentional when you decide to treat yourself. That way, you can make sure your silly splurges aren't robbing you of the ones that are actually worth it.
Mistake #5: Planning too much.
This last mistake may seem counter-intuitive, but hear me out. To a certain extent, planning ahead lays the crucial foundation for smart money decisions while solo traveling. As I've explained, creating a detailed budget, tracking your spending, and splurging only intentionally are all things I wish I would have done during my trip. That said, my favorite thing about solo travel is the freedom it affords me. Most other solo travelers I've met agree; there is nothing more liberating, or more fun, than being able to make decisions on the fly and go wherever the wind takes you. In this sense, planning ahead too much can actually end up costing you money.
For example, I was originally only going to spend a week in the south of Spain, and I had it all planned out: hostels, train tickets, buses, everything. I purchased it all in advance and patted myself on the back for being so organized. Then I fell in love with my hostel in Sevilla, and wanted to stay an extra night in Córdoba, and finally made the choice to cancel my trip to Germany and spend an extra week in the south of Spain instead. (I became so enamored with Andalucía, in fact, that I'm now living here — but that's a different story.) Though I'm glad I decided to spend more time here, each of those cancellations cost me a pretty penny. I wish that I had taken full advantage of my flexibility as a solo traveler and given myself more room to make snap decisions about where I wanted to be and for how long. If I hadn't, I wouldn't be sitting in Córdoba right now after having decided to live here for several months. And that would be a shame.
Sarah Doyel is a freelance writer and activist who is currently living in the south of Spain. When she's not freelancing, you can find her running, drinking too much coffee, and blogging as The Feminist Vegan at www.thefeministvegan.com. 
Image via Unsplash