5 Last-Minute, Budget-Friendly Potluck Recipes That Please Any Crowd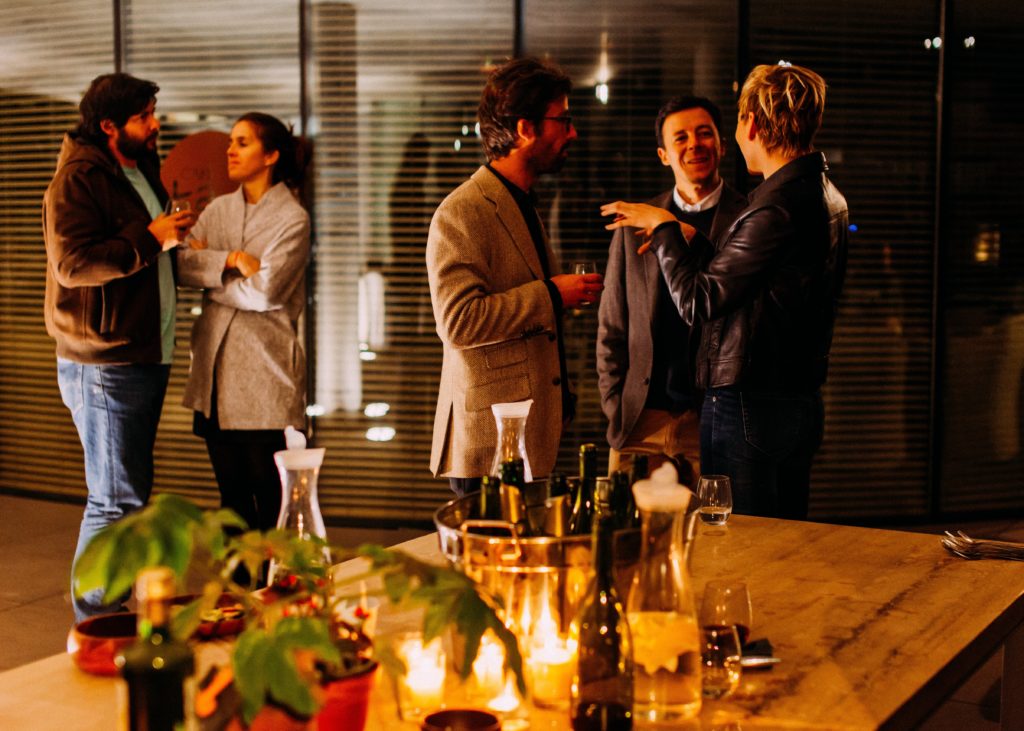 Especially in college and early adulthood, potlucks are a popular way to hang out with friends and share a meal — and share the cost. Hosting can put an unexpected dent in the budget, so I also always try to bring a dish to share when meeting up at a friend's house for casual get-togethers. If you're in a time crunch, chips and salsa or fun beverages are quick to pick up at the store. But putting in just an hour or less of effort will make for healthier, more filling meals so you can feel proud — and grown-up — presenting to others.
5 Easiest Potluck Recipes
1. Veggie Tray
Don't even think about buying a pre-made veggie tray at the store, containing 4 carrots and 2 pieces of broccoli for $20. Making a veggie tray is my favorite item on the list, and it's appropriate for basically every occasion. 
In my experience, desserts are the most popular type of food at potlucks, so it's nice to bring balance to the sweetness. Grab your favorite veggies — my picks are baby carrots, celery stalks, cucumbers, bell peppers, and a head of broccoli. You could add cherry tomatoes, cauliflower, snap peas, radishes, etc. Clean them, cut them up, and arrange in a dish (my 7×11 glass dish with snap-on lid is perfect). I grab a dip or two (kudos if you want to mix together your own) depending on the dietary restrictions in the group. This normally costs me around $12, and I get at least five times the veggies as the premade options. 
2. Potato Wedges
If you have time to cook but aren't in the mood for a ton of prep work, potato wedges are a huge hit. Any type of potatoes on sale will do — a 5-lb bag of russets can cost as little as $2 where I live. Wash and dry the potatoes, cut them in half lengthwise, then cut the halves into wedges. Toss in a large mixing bowl with olive oil and your favorite seasonings. Arrange on a baking tray in a single layer, not too crowded. Bake at 450F for approximately 50 minutes yielding a DELICIOUS crispy outside and soft inside. Try using parchment paper for easy clean up — I can normally get a couple uses out of each piece!
3. Pasta Salad
Pasta salad is a classic and doesn't require turning on the oven! You can find an endless number of blogs claiming "THE BEST" pasta salad recipe, so I'll just give you the basics. Cooked pasta (obviously), two of my favorites are bowtie or rotini. Diced cucumber, cherry tomatoes, onion, salami, cheese (I love feta in this!). Toss with Italian dressing and refrigerate. Make it your own by mixing up the veggies, seasonings, marinades, using different meats and cheeses…the options are endless! The total cost comes in around $15, though this is an easy one to adjust for your budget (and taste buds). 
4. Buffalo Chicken Dip
By far my most requested dish, buffalo chicken dip is savory goodness served warm or cold. True beginners can used canned or rotisserie chicken, but I highly recommend cooking your own. Season the chicken and after it's cooked through, shred up with forks or a mixer (learning I could shred chicken with my stand mixer was life-changing). Combine cream cheese, shredded cheddar cheese, ranch, and your favorite buffalo sauce with the chicken (amounts are totally at your discretion — I think this turns out slightly different every time I make it). I love throwing the ingredients into my mini crockpot for travel and easy mixing. Make sure to save yourself a small bowl at home, because I've never come back with leftovers! Serve with tortilla chips. Depending on batch size, this dip costs $10 to $20.
5. Boxed Brownies
Since $2.50 boxed brownies are drool-worthy as they are (I'm looking at you, caramel turtle mix…), I like to focus on little upgrades and presentation. Basic chocolate brownies can be taken up a notch by frosting them and topping with berries. If you have an ingredient like caramel or cream cheese, take a few extra minutes to create a pattern instead of just slopping it on top. Cutting up the brownies and placing them on a platter makes them look more homemade and, bonus, lets you sneak one before the event completely unnoticed. Also, try baking them as individuals in cupcake tins with cute liners — no serving utensils required! 
Cooking For Others Doesn't Have To Be Stressful
In the past, a potluck invitation may have induced stress and panic, but not anymore now that I have these five recipes in my back pocket. They're awesome to know for super busy days, last-minute get-togethers, or anytime! Even as my cooking confidence and budget has grown, I still come back to them more often than I would have thought. If you have your own variations, secret family recipes, or favorite dishes to share, please leave a comment and let us know!
Lauren is a twenty-something engineer living in the Midwest. She loves thrifting, yoga, self-help, and science.
Image via Unsplash
Like this story? Follow The Financial Diet on Facebook, Instagram, and Twitter for daily tips and inspiration, and sign up for our email newsletter here.