5 Satisfying Signs You Have Your Work Life Together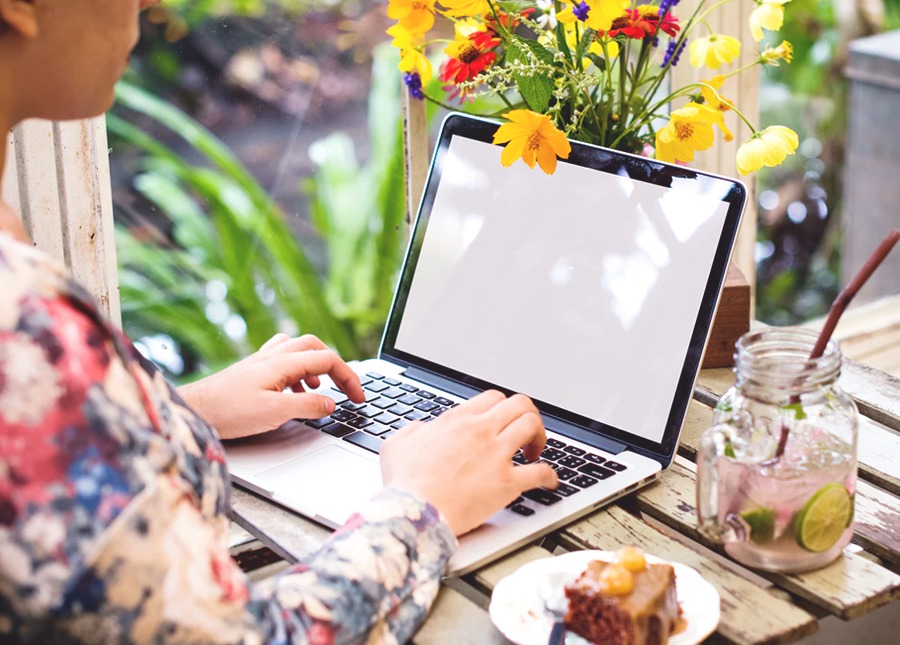 Brought to you in partnership with Adobe Document Cloud.
It goes without saying: Americans are working way too much. In fact, we're putting in more hours than workers in all other industrialized nations, according to ABC News. That's more than the English, French, German, and Japanese. And the more time we spend at work, the more sacrifices we have to make in our personal lives. At least that's certainly been the case for me since I started working at 16 years old. Thankfully, these days, I'm getting better at achieving some sort of work-life balance, and that's thanks to figuring out what it is that I need in my life to feel and run at my optimal level. In addition to healthy habits, I rely on a handful of tools to keep me organized — for instance, Adobe Scan. Here are four signs that I always keep track of to gauge whether I have my work life together or not, most of which will probably ring true to you, too. The more that these factors are aligned in my life, the better, happier, and more productive I am.
1. I'm Getting A Full Night's Sleep
This is a big one. The moment you start sacrificing your sleep because you need to stay up late or wake up before the crack of dawn to complete something work-related, you need to reassess your responsibilities and whether you've overextended yourself. This couldn't be more true for me. When I am finally getting a full eight hours of sleep every night (the amount I personally need to function), I'm a far better employee and I don't feel like my work life is spiraling out of control. In order to achieve this, I typically abide by a strict bedtime just like I did when I was younger. So if I have to wake up 7:00 AM, I go to bed at 11:00 PM. Thankfully, since I live with my mom, I have someone who holds me accountable and makes sure I stick by the rule. So if she sees me scrolling on my phone when I should be asleep (I tried the "no phones in bed after a certain time" method but failed terribly), she'll simply tap me on my legs as a signal that it's time to put the phone down and get some rest.
2. I'm Thriving In My Personal Life
When most of my days are spent working, I have literally no time to even meditate for five minutes, let alone exercise or cook a full meal (pouring milk and cereal into a bowl doesn't count) — and my body reacts negatively because of it. I'm completely frazzled, forgetful, and one step closer to completely burning out professionally. On the flipside, I always feel better when I find myself cooking more than eating out, and doing a cardio workout at home at least three times a week. Those activities do incredible wonders for my mental and physical health, and I inevitably feel less stressed. I also find it easier to handle work commitments, which makes a lot of sense considering the psychological benefits of exercise. In fact, in a 2014 study by Harvard Business Review, researchers found that people who lead active lives were able to manage their emotions and work responsibilities better than those who were more stationery.
3. I Have No Paper Clutter On My Work Desk
Few things in life instantly get me riled up, but one of them has to be seeing clutter in my home. More specifically, paper clutter. This can happen frequently in my workspace where I accumulate lots and lots of print documents. From health reports and work notes to business receipts (especially receipts) and applications, I have a considerable paper trail — and most, if not all of it, is far too important to rip up and throw out the moment I get it. While I'm getting better at keeping all of it organized by using big accordion folders, they do take up a lot of space, so I've been using a scanner to scan documents to my computer and uploading them to a folder on Google Drive. Seems like a good system, right? Well, the problem is that my scanner takes a good 60 seconds to scan every single document. And when you have 30 of them to go through, that's a whole half hour of my life that I could've spent otherwise. That's why I'm so happy I've since found Adobe Scan, a free app that allows you to scan anything using your phone whenever, wherever. Since I've been using it, it's lessened the time it takes to digitize all of my paperwork tremendously. All I need to do is take a quick photo on my iPhone of whatever document that I want to save, and Scan creates a PDF that is added to a library on the app. You can email files to yourself or share a link to the PDF to a colleague or whomever you want to see it right within Scan. Download it for free for Android or iOS here.
4. I Arrive To Work Meetings With Multiple Ideas
When I'm rushing to complete one assignment after another because of poor planning and time management, I usually don't have much time to come up with great ideas for new projects. I loathe being in this position. There's seriously nothing more embarrassing than showing up at a meeting to talk about said endeavor unprepared with no unique or thoughtful suggestions to contribute to the discussion. However, when I'm bursting with a plethora of ways to approach something, I feel like a superwoman. In my experience, managers really respect employees who actively contribute to the success of the company and aren't just sitting around waiting to be told what to do. And the more initiative you show, the more willing they are to give you a promotion as soon as you have enough experience to take on a more advanced role.
5. I'm Often Networking With Industry Peers
Media, the industry I work in, is a very insular world where everyone seemingly knows one another. So like many other fields, it runs on connections. Recognizing this, I always make a point to build relationships with industry peers I admire and respect that I can lean on for advice or help with finding work. While I'm not the biggest fan of the word "networking," it's something I love doing, whether it's interacting with other editors and writers at events or going out for casual coffee chats with peers to talk about our career trajectories and what we have going on. My career benefits tremendously from those experiences and quite often, I've ended up getting certain opportunities because of them. As a matter of fact, Forbes reported that 25% of all jobs in the U.S. are filled by someone employers found through their social networks. So, get out there and network even if you're a bit terrified of the idea. It always pays off.
*****
While there have been times where I've felt completely in control of my work life, I don't necessarily believe that anyone will always be able to achieve equilibrium between work and personal life (unless, of course, you have an entire team helping you along the way). However, most of us can get pretty close to it by getting ahead of our commitments, while insisting that we have time for ourselves in the midst of all the chaos. Additionally, having clean, clutter-free workspaces will help us get there, as we'll have more brain-space to think about other matters other than what's all over our desks. So that means keeping your paper files tucked away and organized in folders as neatly as possible, or doing what I do now– digitize them with Adobe Scan and get rid of your tangible files to clear up space for other items.
Image via Unsplash
Shammara is the editorial assistant at The Financial Diet. When she's not copy-editing or writing about her financial woes, you can find her on Twitter sharing her thoughts on beauty and fashion trends and pop culture.