5 Subscriptions I'm Cutting From My Life In 2020 (& How Much I'm Saving)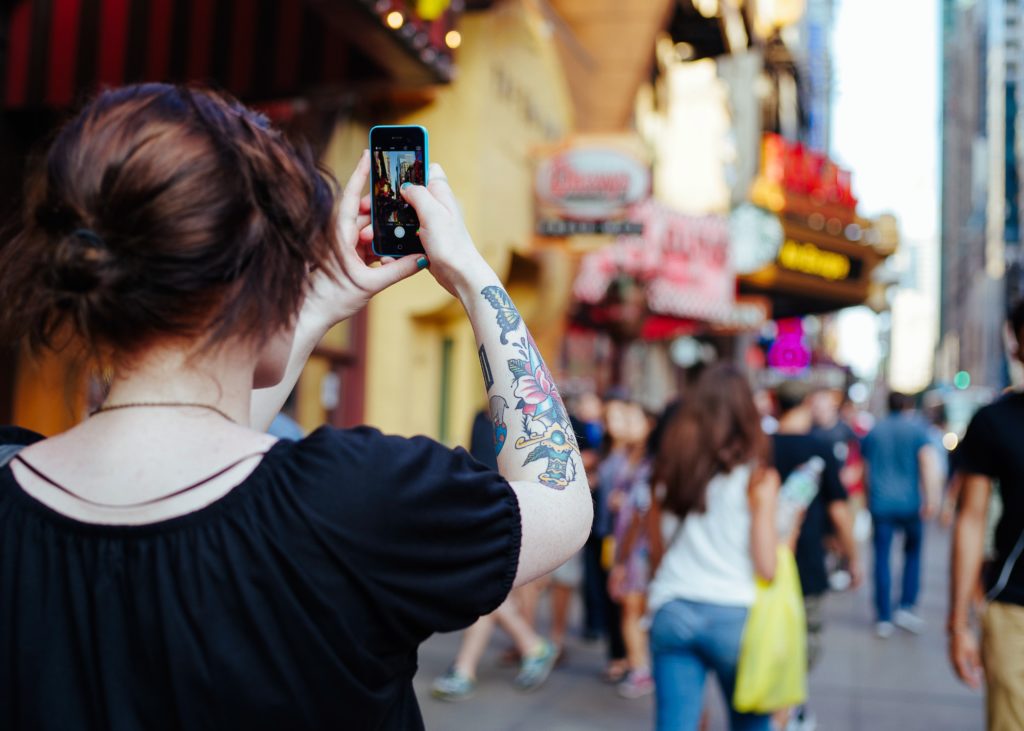 I love the end of the year. Aside from Christmas, the end of the year provides a welcome respite from work and life. The last week of December doesn't seem to exist. Most of my friends and colleagues are on vacation, which means fewer demands on my time. I have always used the end of December to clean my apartment, set up my calendars for the next year, and organize my life more generally. 
This year, in addition to my physical house, I focused on cleaning out my digital house. Like most millennials, I pay for many subscriptions on a monthly basis. I examined my current subscriptions and realized I had…too many. The vast majority did not add value to my life. So, I decided to go ahead and cancel most of my subscriptions, and start 2020 with more money staying in the bank. 
Here the five subscriptions that I am leaving in 2019, and how much money I am saving by canceling them:
Peak is an app to train your brain through various types of logic, word, and problem-solving games. I heard about Peak from coworkers and thought it sounded like a great idea. Who doesn't want a little brain training? I also have Alzheimer's in my family, so I figured this was a great way to keep my brain in shape while practicing logic and problem-solving skills. While there is a free version of the app, I decided to pay for the premium version to get access to all of the games in the app. 
Peak became an aspirational purchase rather than a logical one. There's nothing wrong with the games themselves, but completing the daily workouts became yet another thing that I had to do during my day. I could have either stayed with the free version of Peak, or used the free Sudoku app on my phone. After a while, I fell out of the habit of playing the Peak games. It's no longer worth subscribing to. 
Amount saved monthly: N/A, Peak is paid on a yearly membership 
Amount saved yearly: $11.99 
This is the one cancellation that will actively impact my life. I do not have a washer or dryer in my apartment and have to use a laundromat if I want clean clothes. I tried Rinse's laundry service after receiving a flyer in the mail, and at the beginning, enjoyed it. They came and picked up my laundry and, three days later, returned it to me clean. I did the analysis of how much time and money I was spending at the laundromat versus how much Rinse cost, and decided to go for the $59 monthly subscription. I had my laundry done twice a month, and everything that fit in the bag was washed. 
While my experience with Rinse started out well, the service has deteriorated over time. In the last two months, something has gone wrong with every single order. This ranged from lost clothing items, to credits misapplied to my invoice, to my clothes being returned on the wrong day. Since the subscription service cannot be managed through their app, I spent hours writing emails back and forth to customer service to solve these issues. Whenever I see that they're going to come pick up my laundry, I sigh, because I know something will go wrong. Just last week, I had to contact customer support because the app told me my laundry was going to be returned Wednesday, not Friday as I'd requested. 
Though not having a laundry service means that I will have to return to doing my own laundry, I am fine with this. For $59 a month, I should be getting more out of this service than I am currently. I'll go back to paying $2.75 a load at the laundromat if it means I have clean laundry when I need it. 
Amount saved monthly: $59
Amount saved yearly: $708
In the fall of 2016, I joined the Harvard Book Store's Signed First Edition Club. Despite the name, the Harvard Book Store is not part of Harvard University — it's an independent bookstore. Their Signed First Edition Club gets you a first edition of a recently published book signed by the author. Through this program, I supported a local business and expanded my reading horizons. 
Three years and 40 books later, I am canceling my subscription. While I adore books, this decision came from logistical constraints: I only have so much space in my apartment. My "To Be Read" list is already years long, and I don't need more unread books cluttering my house when there are still so many left to be read. In addition, this subscription was a gateway drug for me. Whenever I went to the bookstore to pick up my monthly book, I always bought more. It was physically impossible to restrain myself from buying more books. It was becoming a compulsion.
At this point, I have decided that if I want one of the upcoming signed books, I will simply go into the store and buy it. I don't need a book subscription, and the fact that I won't be going to the Harvard Book Store as much means I'll save money on books. Each first edition signed book was anywhere from $30-$35 a month, between the hardcover book and processing fees. I don't regret joining this subscription, as I read books I would have never considered otherwise, but it is sadly time to end it. 
Amount saved monthly: $30-$35
Amount saved yearly: $360-$420
4. The New York Times 
I have been a longtime subscriber to the New York Times, dating back to 2015. I have only read the digital version, and have negotiated my monthly rate down over time. While I still believe in the importance of journalism and the fourth estate, I have decided to cancel my New York Times subscription. I barely read the articles, and the only time I opened the app daily was to play Spelling Bee. 
Others have written more elegantly about the constant onslaught of news, and its impact on the psyche, and I can say it has definitely impacted mine. My mood is worsened by reading the news constantly, and having the New York Times for their Spelling Bee game or their Election Night coverage are not valid reasons to keep the app. I may decide to re-subscribe once it gets closer to the 2020 Presidential election, but for now, I have canceled my subscription. 
Amount saved monthly: $15.00 
Amount saved yearly: $300
I signed up for Sanctuary on a whim. Like most respectable Millennials, I feel a deep need to keep up with my horoscope. The astrology app is free, providing standard daily horoscopes. But if you want to have a personal reading with an astrologer, then you need to subscribe. I signed up with a few questions in mind, and for $21.74, I got one 15-minute reading per month. After a couple of months, I realized I just don't have that many questions about astrology, and was effectively paying for nothing. The more I thought about it, the more I realized I had turned these readings into mini therapy sessions about how I should direct my life. I already pay for therapy, so there's no need to pay twice. I canceled Sanctuary after using my last available monthly reading. I'm going to still keep the app, but I won't be spending money on it anymore. 
Amount saved monthly: $21.74 
Amount saved yearly: $260.88
After reviewing and canceling my current subscriptions, I stand to save myself at a minimum of $125 per month, or $1,652 a year. 
That is a lot of money I could be spending elsewhere, and I already have some thoughts about how to use it. Instead of spending money on individual subscriptions, I could invest it, put it into a savings account for an upcoming vacation, or put it towards my student loans. $125 a month would be better spent in any of these places than on subscriptions I'm no longer going to use. 
Here are the subscriptions I am keeping in 2020:
While I did decide to cancel the majority of my subscriptions, I decided to keep two: Vanity Fair magazine and the Fit Body App. I enjoy both and they actively add value to my daily life. The Fit Body App takes the place of a meal plan and gym, and Vanity Fair is only a once a month commitment. Without the extra expenses of subscriptions I don't need, I can enjoy these two that I am keeping.  
Marissa Gallerani is a software trainer living in Boston. She is currently pursuing her MFA in Creative Fiction and planning her next jaunt to Europe. She loves breakfast sandwiches and cupcakes and wishes the rent wasn't so high.
Image via Unsplash
Like this story? Follow The Financial Diet on Facebook, Instagram, and Twitter for daily tips and inspiration, and sign up for our email newsletter here.