5 Things Your LinkedIn Profile Is Probably Missing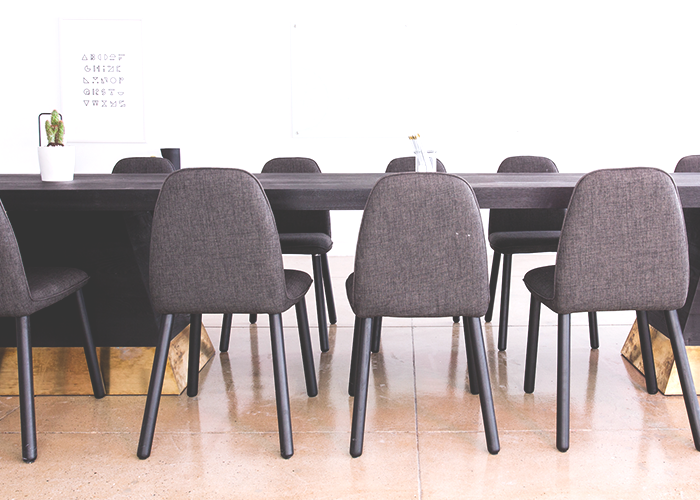 LinkedIn: the ultimate networking and career-building website out there. Serving as a digital portfolio, it's the Resume 2.0. It allows you to showcase yourself as more than just a professional, but also a person you'd want to grab a drink with after work. But, like any social network, in order to get the most out of LinkedIn, you have to figure out the right way to use it. 
As a social media marketer, Linkedin is usually a perpetually-open tab on my Mac. In addition to growing the LinkedIn business profile for the company I work for, I love sharing my own blog posts about entrepreneurship and marketing. After recently starting my own #sidehustle, LinkedIn became even more important for building a quality portfolio and connecting with those who need social media and marketing assistance.
Anyone can make a LinkedIn profile, especially in this day and age. All it takes is responding to that pesky invite email in your inbox. But it's exponentially harder to have one that accurately and energetically conveys what you're all about, that can be used to build new relationships.
Instead of spending hours perfecting your profile, it's smarter to focus on a few key items that will really make an impact. As it's the beginning of a new year, it's time to give your profile the spruce-up it needs…without a complete upheaval. These five easy updates will add to your profile's content and direction: try them out on a train ride home, or while in line at Target returning those maroon towels
your aunt got you for the holidays.
1. Use a professional photo.
This may seem obvious, but you'd be shocked at how many selfies and darkly-lit profile pictures I see. Your photo should feature you at your best, but doesn't need to be stiff. Good lighting and a genuine smile will work wonders (and no distracting backgrounds). Headshots or photos of you traveling are good recommendations. And please, don't include other people in your photo or one of those awkward photos where we can clearly tell you're side-hugging your BFF…but you've cropped her out.
2. Write in present tense.
I always have trouble with figuring out how to best list my responsibilities on my resume in a compelling way, especially the wording to use. One easy way to make your bullet points sound interesting is to use present tense, even if you're describing achievements at an old job. Instead of "Created, edited and promoted blog content," change it to "Create, edit, and promote blog content." It subconsciously implies enthusiasm and action without any additional craziness or effort. In addition to present tense, use "action" verbs, instead of your classic "responsible for…" It makes your resume (and profile) come alive.
LinkedIn is perfect for making your resume engaging and interesting — use these tools to your advantage! Include samples of your work with every position you've held. It gives your audience a visual demonstration of, say, the text you've written, and allows them to see your quality of work. Don't attach everything — just a few projects you're particularly proud of. For example, I've got links to marketing campaigns I implemented, and press releases I crafted.
4. Ask for recommendations.
Much like multimedia, recommendations add credibility to your account, and give your audience a chance to learn more about you as a reputable professional. You don't have to just ask your boss to recommend you — you can also ask co-workers or fellow volunteers to put in a good word. Simply go to the blue button at the top of your profile ("View profile as"), click the dropdown menu, and then hit the "Ask to be recommended" link. And of course, you can also give recommendations, lending your profile even more visibility and helping bolster your favorite co-worker's career. You're on your way!
5. Highlight your current projects.
Does the "summary" section of LinkedIn make you break out in hives? Much like the text of your resume, writing a summary or personal statement can be difficult. What do you include, how long should it be, what tone of voice should I have? One of my favorite secrets is to not write one at all! Instead of the boring "I'm a hard-working, passionate blah blah blah," use your summary to discuss what you're working on right now. Discuss that huge project you're busting your butt on, or the new initiative you just pitched to your manager — then link your contact info at the end. Here's mine:
Current Projects:

-Applicant tracking and analysis via Google Analytics, social strategy and campaigns, consistent content for Security Industry Specialists

-Blogging about the entrepreneurial experience for Palo Alto Software

-Growing my following on Instagram as I share my travels and writing

Always seeking social media freelance projects and partnerships.
This is obviously going to change pretty consistently, which gives people a reason to come back — and keeps your profile looking fresh and up-to-date.
What are you favorite LinkedIn quick-tips? Share them below!
A 20-something #girlboss, Tori Dunlap is an award-winning social media marketer and entrepreneur. Founder of victori media, helping 20-somethings live life victoriously. Obsessed with travel, a good glass of Cab Sav, and you. Follow her on Instagram here.
Image via Unsplash