5 Unique Tips I Use To Make The Holidays Less Expensive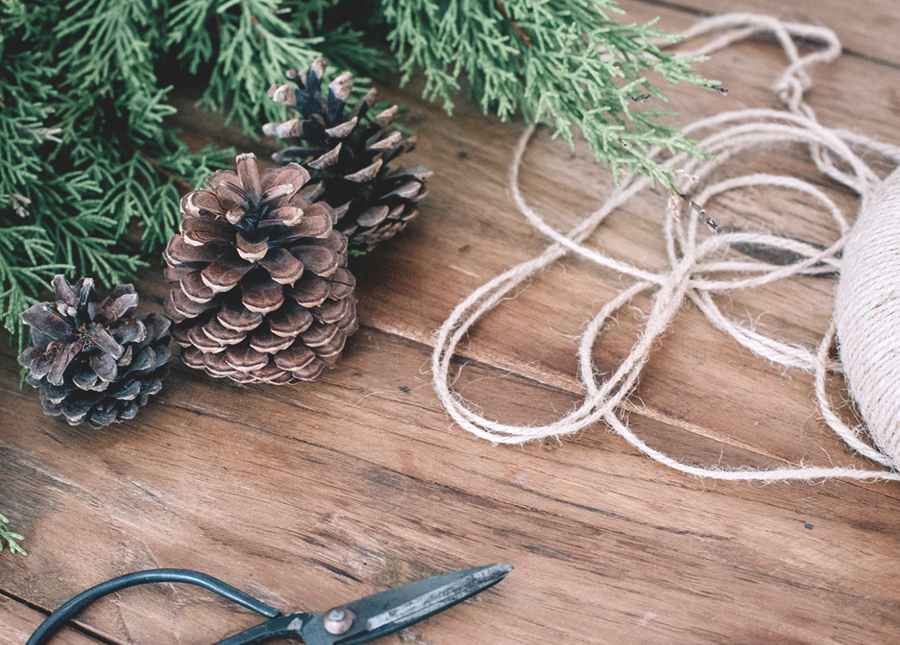 Charlie Brown wasn't kidding when he railed against the commercialization of Christmas. The holiday season, for many of us, is a grotesque exercise in excess. Statistically, it's the time of year when we spend the most, and who can fault us? There are decorations, there's travel, there's hosting parties and feeding huge extended families, and the presents…so many presents.
Of course, year after year, we carry the burden of holiday spending with a stiff upper lip and a healthy dose of holiday cheer, but sometimes the overspending has the jolliest of us feeling a little Grinchy. As a cheap bitch, who also goes starry-eyed during the holidays, here are my tips on cutting costs this holiday season.
1. Make Holiday Shopping a Year-Long Affair
I remember my first Christmas when I was responsible for purchasing all my own gifts for family and friends. I choked when I got my credit card bill. Not because I'd spent with reckless abandon, but there was something so jarring about seeing the bill skyrocket with all the extra expenditures. It sucked the merriment right out of me.
I'm an obsessive planner, and there is nothing that feels better to me than a carefully laid out strategy (even one made ridiculously far in advance). I've since started to gradually purchase all of my Christmas gifts, pretty much from the New Year on and I can't recommend the strategy, enough.
Instead of one huge holiday bill, gifts are just integrated into my typical spending. I get to take advantage of any sales that occur throughout the year. While everyone else is scrambling through over-picked retail hellscapes on Black Friday, I'm at home wrapping my year's haul.
2. Black Friday Isn't Just for Holiday Gift Deals
This year, I resolved to purchase my very own Christmas tree. I had grown up with grand Christmas trees, over ten feet tall, and wanted so badly to have one of my own. And I'd finally moved into a home with enough room for a bona fide tree. But no one tells you how expensive Christmas trees are.
Whether purchasing a live tree or investing in a faux, those overhyped bushes are not cheap!! I hemmed and hawed over my options and had resigned myself to the fact that this was just gonna be one of those expenses. But Black Friday held a surprise for me. Many local tree lots and even some larger retail chains have surprisingly good deals on their trees. While everyone else is killing each other over a new Samsung TV, you just might make off like a bandit with a tree that the lot is anxious to move.
3, Go Retro (At Least, Get Those Thrift Shop Finds)
Admittedly, this comes down to personal style. Thriftin' ain't easy and when it comes to junk shops, it's often a crapshoot. But you would be amazed by how many Christmas decorations find their way into thrift stores and antique shops. Especially in the off-season, you may stumble upon some adorable little reindeer salt and pepper shakers at a price that can't be beat.
4. Borrow and Exchange
One man's trash is another man's treasure. It may be your mom's old, unwanted Santa cookie jar, but it's your new holiday piece. My (much more financially affluent) parents recently updated their holiday aesthetic and were left with a whole closet of decorations that they no longer wanted. Better believe I was on that like a duck on a June bug and now have a fully decorated tree and mantle at no cost whatsoever. Additionally, reach out to your friends! Swap some holiday decorative pillows. Trade cookie platters. It may not be new, but it's new to your home!
5. Minimize Where You Can
Obvious, but true. There is a lot of pressure surrounding the holidays to go BIG. Extravagant holiday feasts. Glittering decorations. The perfect gift for everyone in your life. It's overwhelming, at best, and a real nail-biter, at worst, as you crunch the numbers and wonder how the hell you're going to pull it off.
Swap out the prime rib and ham for cheaper cuts of meat, prepared with care. Take a year off from traveling to every family affair and spend the holidays at home with friends. Rent a dress for the holiday party instead of buying. The holidays come with a hefty price tag but just because something is a trend doesn't make it a requirement.
Caitlin is a 1L year survivor and coffee shop haunt who splits her time between Los Angeles, CA and Austin, TX. When she's not writing, Caitlin enjoys movies, yoga, and indulging her INTJ/Capricorn bend with research on her many academic passions.
Image via Unsplash