5 Ways Renters Can Majorly Save On Housing Costs In 2019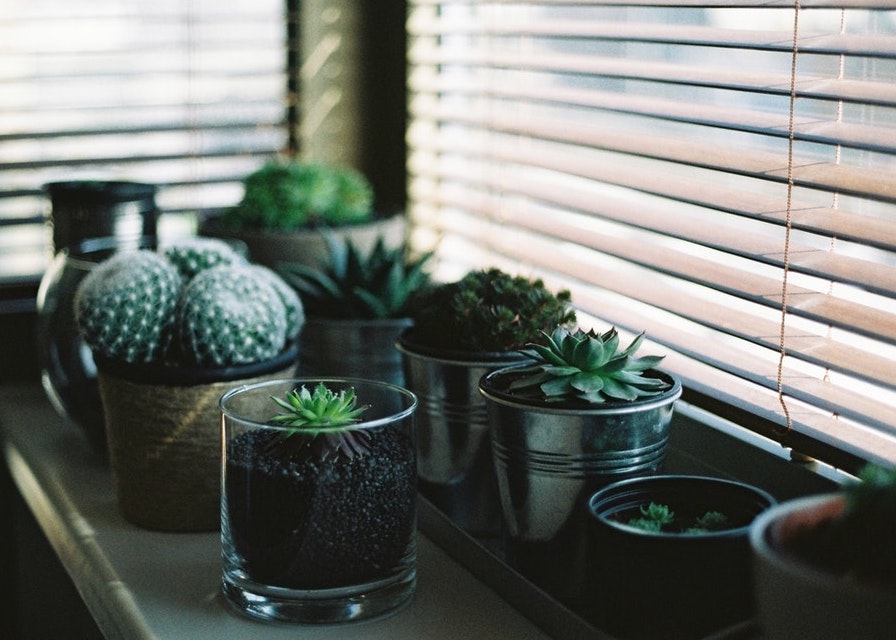 While having a place of your own to call home can great, giving away the majority of your hard-earned money doesn't feel so good. And with rent at an all-time high, this is the unfortunate reality for so many renters. According to a report from Apartment List, the national rent index has increased by 0.1 percent month-over-month and 1.3 percent year-over-year. What's more, the cost of rent has increased year-over-year in 83 of the 100 largest cities, with Las Vegas and Orlando experiencing the biggest increases.
If you are not willing or able to move back in with mom and dad, paying rent is simply a necessary evil. The good news is there are ways that you can save in the coming year. Check out these tips for saving money on rent so you can start the year with a plan for keeping your money where it belongs: in your bank account.
1. The More the Merrier
If you thought your days of sharing a bathroom were over, think again. Rent is a lot more affordable when you're splitting it evenly among roommates, making this an easy way to reduce your financial burden. Luckily, there are a number of reputable websites that can help you find a roommate who won't steal the last piece of toilet paper without replacing it. While Craigslist has been a go-to for many, it may not be the best way to find a compatible roommate. Check out some of these alternative options that'll help you find a safe and respectable roommate:
Roomi:

This easy-to-use website is great for people who have a room for rent. All potential roommates are asked to complete a background check before they apply, and you can chat privately with potential roomies through the website. You can also book them as a new roommate securely online.

RommieMatch:

With RoomieMatch, you don't have to worry about getting scammed because the website has actual employees that review all roommate profiles. With a yearly subscription of $19.95, you're able to view potential roommate profiles to find the best match for you — and when you do, you can keep your subscription for another 12 months in case something doesn't work out.
2. Follow Rental Trends
Saving on rent means doing to your homework. Staying up-to-date on rental trends will give you the knowledge you need to spend less, whether that means moving to a cheaper neighborhood or downsizing to a one-bedroom.
Look for rental reports on your specific city, like this Champaign, IL report from Abodo. You'll get all the details you need, thanks to experts who have analyzed the pricing trends for all apartment sizes, year-over-year and month-over-month. This particular report provides comparisons to the entire metro area, nearby cities and some of the most desirable and expensive cities in the United States, so you can make an informed decision about the best locations to save on rent.
If you're looking to make a big change, but not sure where you want to go, broaden the scope with reports like the 10 most expensive rental markets in the U.S. You can eliminate potential cities of interest quickly and easily.
3. Downsize
If you're cutting back in every other area of your life to pay for that second bedroom or backyard patio, it may be time to downsize. Deciding to downsize your apartment can be difficult, especially if you're accustomed to a particular lifestyle and amount of space, but you can't deny the financial benefits:
Reduce Bills:

While having an extra bedroom or a larger living room is great, moving into a one-bedroom or studio apartment can significantly reduce your monthly rent and utility bills.

What's more, you're less likely to purchase frivolous items because you simply don't have the space to store them.

Less Mess, Less Stress:

One of the greatest benefits to downsizing is less maintenance. With fewer surfaces to dust and less square footage, you don't have to spend hours on the weekends cleaning. Instead, you can hang out with friends, run errands or, better yet, pick up an extra shift or put in overtime hours.
4. Move Out of the City
Don't max out your credit card just because you want to live in the hottest, new neighborhood. While it's fun to live within walking distance from the hottest restaurants, bars, and parks you have to ask yourself: is it worth the extra rent? If your rent is too high, consider moving out of the city, where life is always more expensive. Instead, relocate to a neighborhood in the 'burbs that's not only cheaper, but also likely quieter.
As you're debating this big move, ask yourself a few questions, as recommended by experts at Realtor.com:
What will my commute be like?

What about the schools? (If you have kids)

Is there anything to do?

Can I get a late-night meal?
5. Cut the Cord
If you haven't done so already, it may be time to cut the cord — that is the cable cord. Replacing your cable with any one of the dozens of streaming services and devices on the market can significantly reduce your monthly bills. In fact, cord cutters averaged $85 a month in savings, even after paying for the cost of Internet and an alternative streaming provider. If you're ready to make the jump, here are a few subscription services to consider:
Hulu

Netflix

SlingTV

Amazon Prime Video

Youtube TV
Save on Rent in 2019
Now is the time to figure out how you can spend less on rent in 2019. Use these ideas to make the change you need to start pocketing more money without making the ultimate sacrifice: moving back in with mom and dad. In the end, you'll be more informed, and have more money to do the things you love.
Jessica Thiefels has been writing for more than 10 years and is currently a full-time writer and consultant. She's written about spending, saving, salary and more for Reader's Digest, GlassDoor, Lifehack and more. Follow her on Twitter @Jlsander07 or connect on LinkedIn.
Image via Unsplash
Like this story? Follow The Financial Diet on Facebook, Instagram, and Twitter for daily tips and inspiration, and sign up for our email newsletter here.