5 Ways To Make Art For Your Home (Even If You're Not An Artist)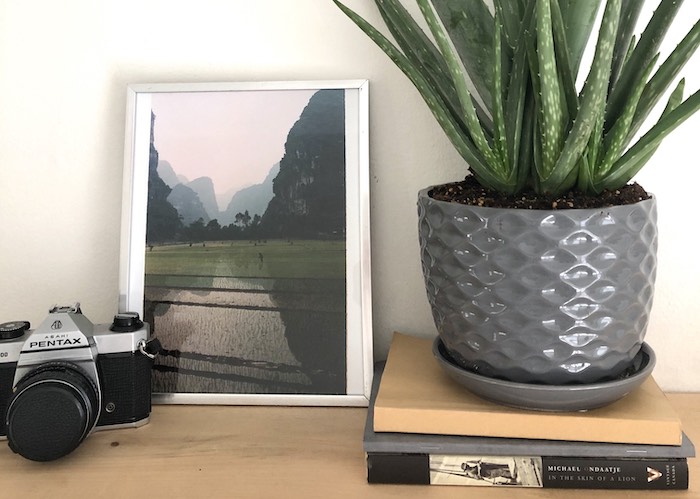 Spending more time at home than ever before means thinking of our space in a new way; living rooms have become offices, kitchen tables double as desks. This also means staring at the same walls every day — a desire to switch things up in your home is very natural right now, as we strive for some variety in the sameness. But whether you're looking to swap an old poster out or fill a blank wall, buying new decorations can be pricey. That said, not everyone has the skills to simply whip up a beautiful piece of art to hang. If you're looking to change up your decor but aren't an artist yourself, this article is for you. Keep reading for tips on how to decorate your walls cheaply and easily!
1. A Simpler-Than-You-Think Wall Hanging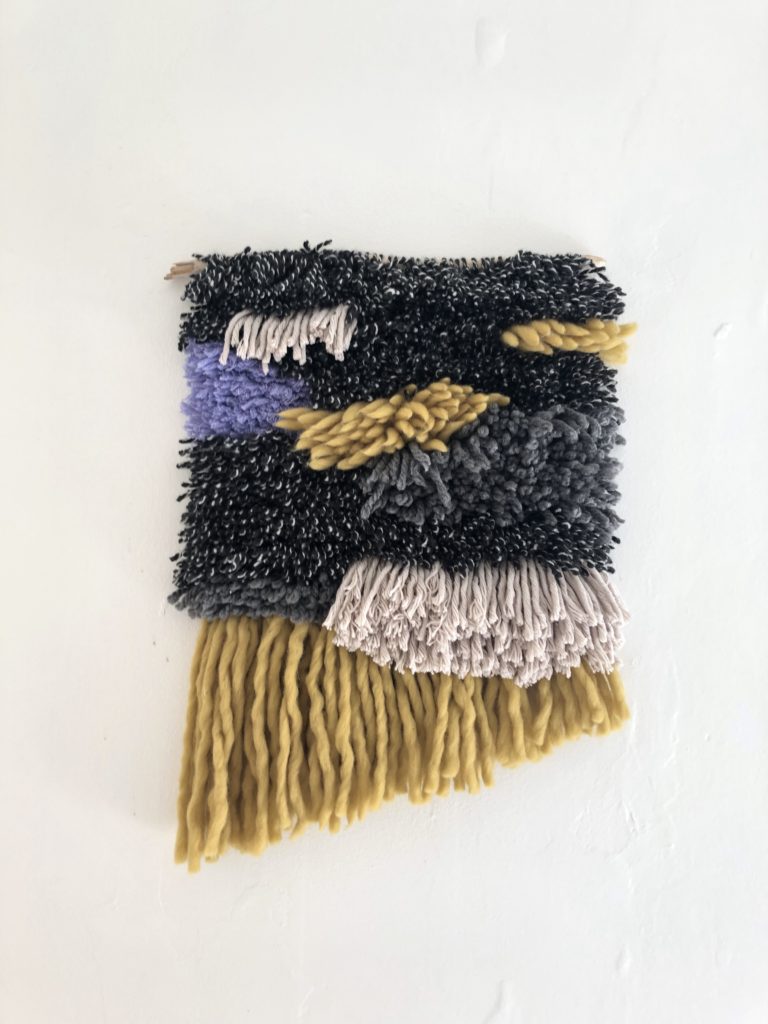 I've long admired textile art like weaving and macrame, and out of an urge to make my own on the cheap, I discovered latch hooking. The simplicity of it all called to me: there are only a few supplies required and it's very easy to learn. Once you get the technique down, it's also the perfect thing to do with your hands while watching Netflix or listening to a podcast. 
Required Supplies 
Mesh rug canvas 

Latch hook tool 

Fabric shears or sharp scissors 

Variety of yarn (switch up textures for an organic look)

Wooden dowel or driftwood 
I learned from this blog post – it has everything you need to get started! 
*Photo and art by writer*
2. Collaging With Old Magazines
https://www.instagram.com/p/BzRykkHgOmw/
Are you someone that saves magazines, books, and newspapers that just kind of sit on your shelves? It's time to give them new life. A very accessible art form in both its required materials and execution, collage is for everyone. That said, collaging can definitely involve some artistry and skill, too! Practice layering techniques and creative adhesive methods (like embroidery, for example) to take your collage to the next level. Check out this article for easy collaging tips.
3. Frame What You Have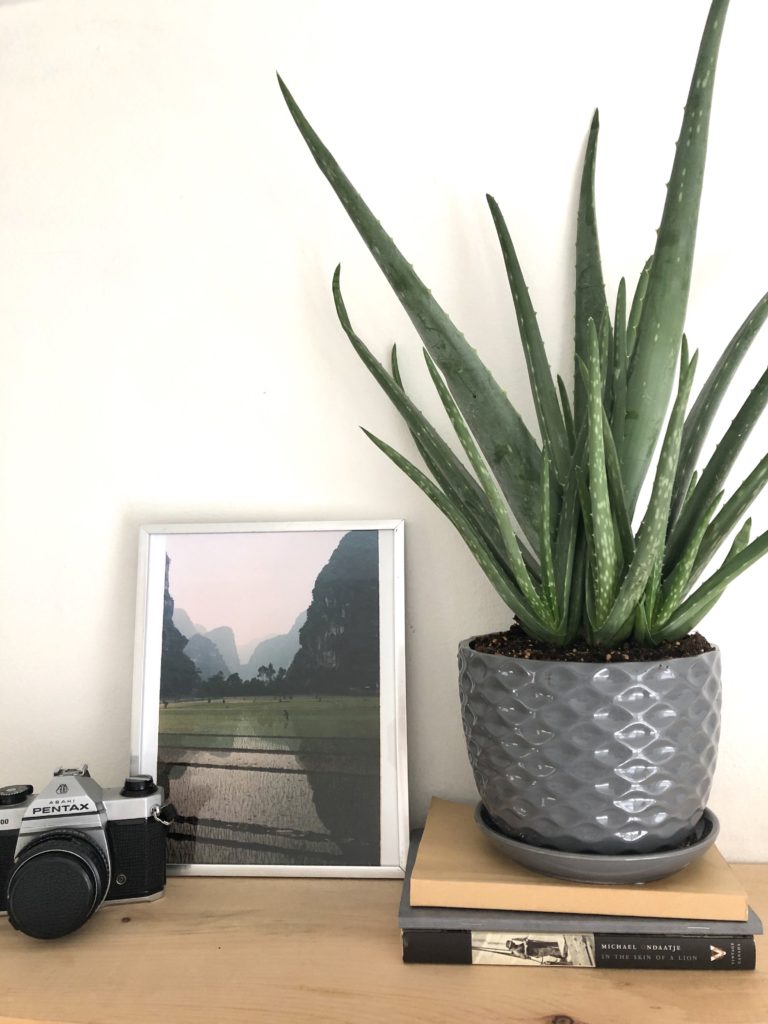 The ultimate cheapest way to fill your walls is by framing things you already own. Whether it be prints of photos you took, sentimental postcards, or even full page photos from a magazine, you likely have lots sitting around the house that you could elevate. Pro tip: cut your images to a regular framing size so you don't need them custom framed. Then head to your local dollar store or similar equivalent for surprisingly inexpensive frames!
4. Geometric Painting With Tape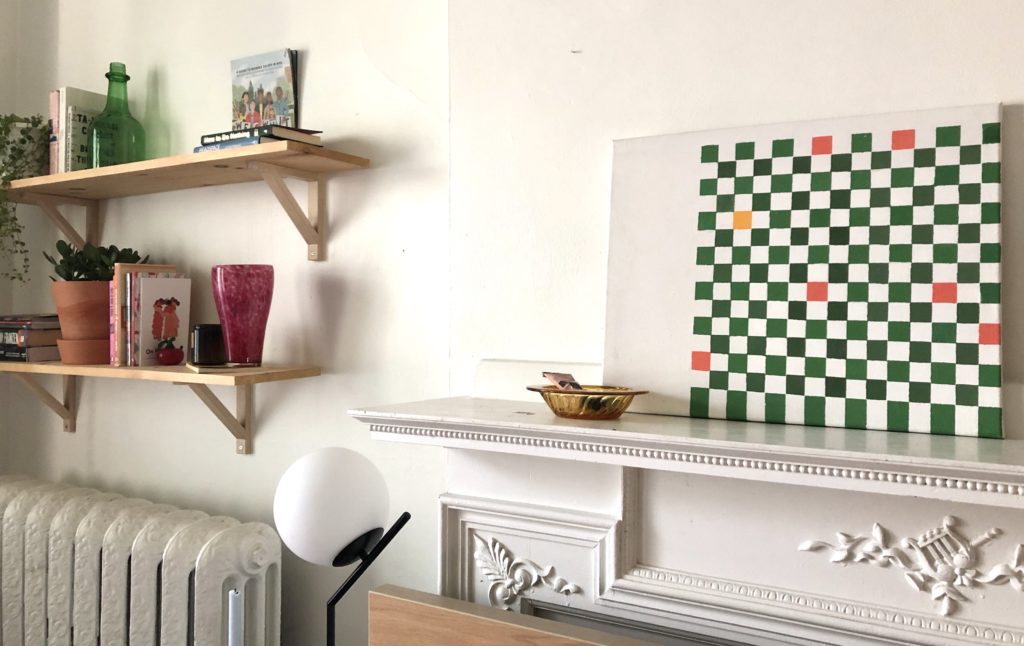 This simple abstract painting method is perfect for beginners. Using just acrylic paint, tape, and a blank canvas, you can create a color-blocked masterpiece that fully matches your space. With masking tape, plan out your design using a variety of shapes and colors. From there, just paint within the lines carefully, and that's it! Check out this Pinterest search for more inspiration. 
5. Pressed Flowers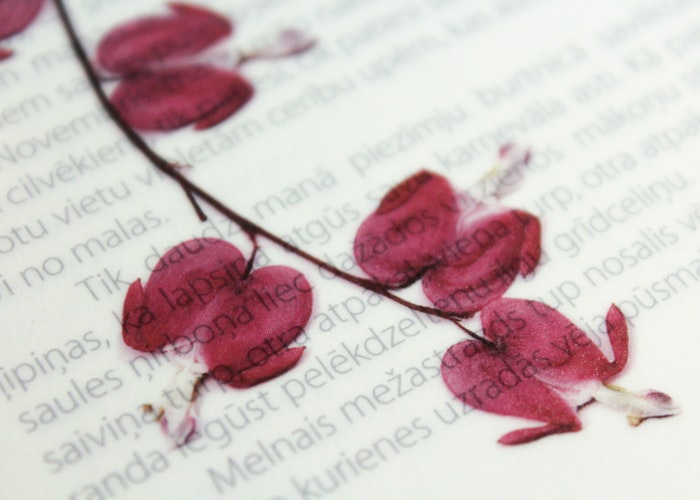 With summer coming to an end, soon the flowers lining our yards and sidewalks will wilt. Why not preserve them to look at all year long? Flower pressing can be easily done with the plants in your neighborhood, or with flowers from a store-bought bouquet. There are many methods to get the job done, like using a book, a microwave, or an iron, meaning you won't likely need to purchase any tools. Once pressed, the flowers or plants can be framed to create a DIY botanical print! This blog post does a great job outlining the ins and outs of the process. 
Do you have any other ideas for budget-friendly and easy-to-make art? I'd love to hear your suggestions in the comments below. And if you use any of these tips, please tag us so we can see your creations!
Ashley Corbett is a communications professional and freelance writer based in Halifax, Canada. An avid traveler, she recently settled on her native Atlantic Coast where she loves to read, try new things in the kitchen, and get outside. You can learn more about her work here, and can follow her adventures on Instagram @ashley_corb.
Like this story? Follow The Financial Diet on Facebook, Instagram, and Twitter for daily tips and inspiration, and sign up for our email newsletter here.