5 Ways You Should Be Smarter With Your Money, According To A Longtime Banking Professional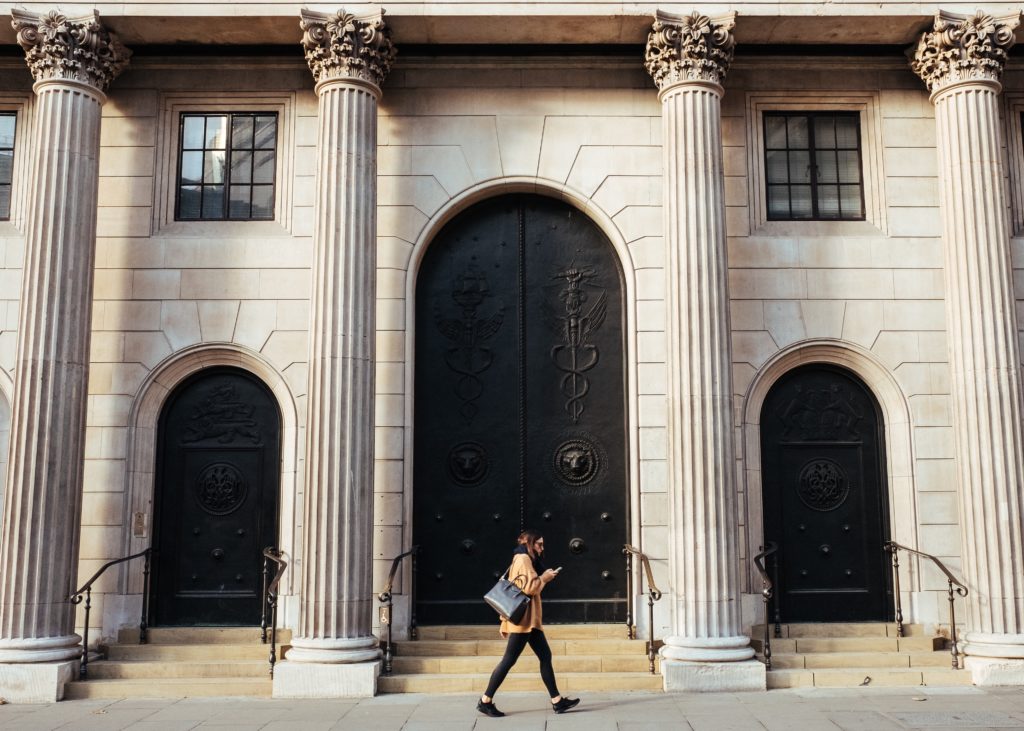 I've been the teller at your local bank branch, the customer service rep who refunds your fees, and even the quality analyst who tests the latest product and service releases. Over the past nine years, I've spent my time in various roles within the banking industry. Though I was immersed in the world of all things money, it took me a while to build a solid foundation of financial literacy. 
Through both my personal and professional experiences, I have established a brief list of banking commandments have helped me keep track of every dollar, find the best products and services, and alleviate the everyday stress that money often brings.
Here are my besting money-management tips I've picked up from my years working in a bank:
1. Try a credit union! 
Okay, okay. I know I said banking, but I've actually spent the last nine years within the credit union industry. Credit unions are not-for-profit financial institutions that strive to financially empower their communities through amazing product and service offerings. Instead of customers, account owners are affectionately described as members, and have a greater involvement in the governance of the credit union. Learn more about credit unions here!
2. Open your mail. 
No, it's not another piece of junk mail. It's your financial institution trying to communicate policy changes and account information with you! You'd be surprised at how many people ignore correspondence from the people who have their money — or maybe you wouldn't because you've been guilty a time or two. Financial institutions regularly send letters as official notices of important changes or issues, so be sure to open them promptly and respond, if applicable. Bonus tip — sign up for electronic correspondence. That way, the good stuff will be sent straight to your email without any chance of getting lost in the mail. Plus, you'll be helping the environment by saving paper — a two-in-one benefit!
3. Turn off the overdraft. 
Contrary to popular belief, overdraft protection is not a loan, nor is it free money. Its true purpose is to cover unexpected transactions when you don't have the funds to do so. However, many people utilize overdraft protection as a line of credit or as a portion of their income. Using it in this way can often keep customers in a cycle of endless fees. If you're struggling financially, or you know that you'll be tempted to use it, it could be time to remove the overdraft services from your account. That way, you won't have to shell out hundreds of dollars on fees every year.
4. Get connected. 
Most banks and credit unions offer an app that allows you to manage your accounts directly from your phone. Not only can you check your account balances, but you may also be able to manage your debit and credit cards, transfer money between financial institutions, and even apply for loans. You probably have the ability to enable alerts as well, so you can keep track of transactions without even logging in. While a good old pen and notepad will never go out of style, using your institution's app will provide you with a safer, quicker, and more efficient banking experience.
5. Forgot password? 
Ever heard of a company called Equifax? Yeah, that's the one. Several months ago, they suffered from one of the most critical data breaches of our time, which exposed millions of consumers to potential fraud and identity theft. As fraudsters conjure up new hacks to swipe your personal info, now's a good time for you to revisit your passwords, especially those linked to your financial accounts. Change your passwords often, about every 90 days or so. 
Also, use different passwords for each account — don't make it easy for a hacker! Using a variety of special characters, numbers, and capital letters, make your password as long as you can without forgetting it. Mistakenly, customers use things like their birthday or their pet's name to create their perfect password, which is like striking gold for an identity thief. A quick Google search and a glance at your social media accounts can easily provide this information. To manage your new passwords, download a password-keeping app on your phone. Never store your passwords in an unsecured space, such as an address book or a note-taking app. 
Know where your money is going — and who's handling it.
Establishing positive financial habits starts with effectively managing your money. That means knowing the who, what, when, and why of each dollar that you spend, save, and earn. While it's great if you're able to increase your income or pay down debt, there are quicker, more practical steps that can help you stay on track, such as knowing your account balances and keeping up with your bank's fee schedule. A quick phone call or visit to your financial institution can answer any questions you may have about your money and any financial opportunities that are available to you. By becoming more familiar and involved with your financial institution's policies, products, and services, you'll be contributing to your financial goals in ways you may not have thought of before.
Ashley is a learning and development specialist by day, and a wellness blogger and podcaster by night. She enjoy reading, swimming, and exploring the sights and sounds of Atlanta, where she's been a proud resident for 6 years.
Image via Unsplash
Like this story? Follow The Financial Diet on Facebook, Instagram, and Twitter for daily tips and inspiration, and sign up for our email newsletter here.