6 Creative Ideas For Connecting When You're Tired Of Zoom Calls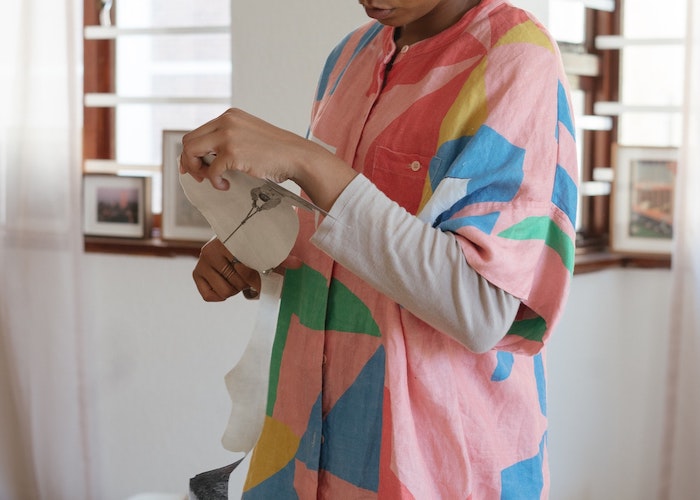 Zoom calls have had their moment. And while they're still important for remote work and probably the best way to celebrate a quarantined birthday with 50 of your favorite people, if you're getting burnt out on creative virtual backgrounds and anxiously waiting for the right moment to talk without interrupting, we feel you.
With social distancing becoming the new norm, we'll still be looking for ways to connect remotely with friends, family, and colleagues even as social distancing measures begin to gradually lift.  Try out these six creative ways to connect with your friends and family — during and after quarantine.
Host a Netflix Party
At this point in quarantine life, it seems like everyone has a Netflix subscription—and we're all watching the same viral shows and movies (ahem, "Tiger King"). But watching Joe Exotic's antics alone on the couch isn't the same as tuning in with loved ones. Enter: Netflix Party. The Google Chrome extension allows users to remotely watch Netflix with friends. Not only does it take care of syncing playback at different locations, but it also adds a group chat, so everyone attending the party can discuss what's happening onscreen.
Paint and Sip 
Etsy and Amazon have loads of paint party kits and supplies (from beginners to pros and everyone in between) to tap into your inner Frida Kahlo. Order one kit for you, one for your friend or friends, and schedule a time to Facetime with a glass of wine and your paintbrushes. Paint, sip, laugh, then virtually admire each other's works of art. 
Recipe Swaps
With restaurants temporarily closed across the country, cooking at home has become a requirement. Whether you're an Ina Garten-level home chef or a total rookie who can barely scramble an egg, cooking most of your meals at home is the new normal. Find some fresh culinary inspiration by organizing a recipe swap with your friends and family over email. You can ask everyone to submit their all-time favorite dishes or organize them by culinary skill or country of origin. The recipe sky is really the limit, but please limit them to easy-to-find ingredients.
Host a Virtual Game Night
Jackbox Games offers local multiplayer games which are great for families and big groups, and it's easy to get a game going with just about anyone, anywhere. Everyone can play along on their own mobile device by using a browser and going to Jackbox.tv. There's a game for just about every age range and interest, from drawing and guessing on "Drawful," to challenging trivia questions on "You Don't Know Jack," to telling lies on "Fibbage." 
Play Animal Crossing Together
If you're lucky enough to have a coveted Nintendo Switch — basically the most beloved and sold out gaming unit of quarantine life — don't sleep on the multiplayer gameplay options. With local wireless, you can link up to eight Nintendo Switch (and Nintendo Switch Lite) systems together for multiplayer fun. Friends live farther than that? Then go online to play Animal Crossing and Mario Kart. Warning: you may get addicted to visiting your friends' islands (or throwing banana peels at them). 
Start A By-Mail Book Club
Library patrons are feeling the pain of closed branches across the country. Feed your book addiction (and maybe revamp your remote book club) by mailing your favorite titles to friends and asking that they return the favor. Take it a step further by sending and requesting specific genres: memoirs, classics, young adult, or books made into movies. Pro tip: send paperback books via media mail at the USPS, it's the cheapest option. Make your book package extra special by personalizing with a homemade bookmark made from a printed photo or notecard.
Megan Wood is a writer and editor based in Manhattan. Follow her on Twitter @m_louisewood
Image via Pexels
Like this story? Follow The Financial Diet on Facebook, Instagram, and Twitter for daily tips and inspiration, and sign up for our email newsletter here.