Money Talk
6 Financial Terms That Are Total Red Flags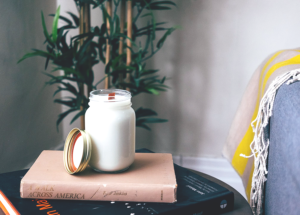 It is so exciting to become an adult, and suddenly be fully in-charge of every aspect of your life. That is, however, until you realize all of the totally-scary things that you're fully in charge of. Especially when it comes to money.
Your financial life is a huge, slightly-terrifying responsibility. It is all fun and games when you first find yourself with money that is entirely yours to use and spend and save however you choose. (Remember all the crap you bought when you got your first high school job? Yikes.)
But then you realize all of the scary things that could happen to your financial life — and the fact that you'll be held responsible for every single one of them. Which is why you need to be vigilant about spotting financial red flags when you come upon them.
But how?
Thank goodness for Erin, our resident Broke Millennial, who came in clutch last week with a video over on our YouTube channel to tell you exactly what financial red flags you should be on the lookout for, and what to do if you encounter one.
If you're ready to take charge of your financial life and arm yourself with the knowledge of six financial terms that should be total red flags, head over to the channel and find out in this week's installment of the 3-Minute Guide, brought to you by Skillshare.
Image via Pexels