6 Money Moves I'm Glad I Made Before Studying Abroad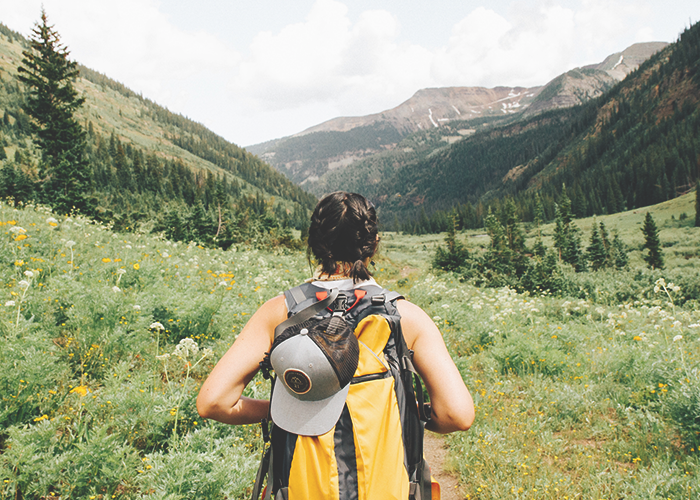 Before I say anything else, I just want to acknowledge that these moves might not work for every student or every study abroad trip. I was lucky enough to study abroad in Europe and in China: the former with its many long-time ties to U.S. financial institutions and banks, and the latter, where the bulk of my extended family lives. This definitely provided me with a kind of security and access to emergency funds that I know isn't guaranteed for everyone, and that I'm incredibly grateful for. These are the six fairly general steps that I took to financially prepare for an extended time abroad.
1. Contacted my bank to set a travel notice for the dates I'd be abroad and the cities where I might be.
To prevent my debit and credit cards from being blocked while I was abroad, I contacted my bank a couple of weeks before I left with the dates I'd be traveling, and the places I might visit while abroad. Even though I hadn't pinned down exact travel plans before both my program in London and my summer in Shanghai, I knew generally the cities that I wanted to visit, and gave a compiled list to my bank. Additionally, I wrote down and saved the international/non-U.S. customer service number, in the event that something did go wrong while I was abroad.
2. Made sure my cards were eligible for the entire length of my trip.
This may sound silly, but the first time I traveled internationally by myself, I realized that my debit card actually expired three days into my trip. Luckily, it was a ten-day trip to see family, so it wasn't hugely problematic, but that mistake meant that when I was getting ready to study abroad, I triple-checked my card's expiration date. Additionally — though it's less of an issue now, because most cards have a chip — for my first abroad program, I contacted my bank to get a new card with an EMV chip, because I was told most international merchants preferred it to cards with a magnetic strip (and it had better fraud protection).
3. Ordered currency. 
This one is pretty straightforward; to make sure I had ready cash when I arrived, I ordered currency a few weeks before my departure. I made sure to allow plenty of time for the transaction to go through and the money to arrive, due to any potential issues or unexpected delays. For one program, this meant contacting my college's Study Abroad Office to request that my program stipends were deposited in my account a little earlier, which didn't end up being an issue at all.
4. Researched international partners and partner ATMs.
While I did want to arrive with a cash buffer, I knew that it wasn't practical to order currency to cover my entire time abroad. To avoid the foreign transaction fees and international ATM fees that I knew might crop up, I researched my bank's international ATM-sharing network to make sure I knew what international banks' ATMs I'd be able to use without getting charged an ATM fee.
I briefly considered applying for a credit card that didn't have foreign transaction fees, but I wasn't yet comfortable with holding two credit cards — and moreover, wasn't even sure I would qualify — so I knew that I'd be paying some foreign transaction fees during my travel. For foreign transactions, my bank assesses a fee of 2.7 percent of the converted U.S. dollar amount. To make sure that I was minimizing the foreign transaction fees that I would be charged, I chose to refuse foreign ATM conversion, as foreign ATM operators often charge a higher conversion fee for doing the currency conversion for your international transaction, and these fees can fluctuate between operators. Instead, I contacted my bank to ensure that I would receive the same/their 2.7 percent assessment for all my international ATM transactions.
5. Downloaded an exchange rate app, and recorded the rate of exchange in the U.S.  just before I left (in case I wouldn't be able to access internet).
Before I left, I made sure I knew the exchange rate in the U.S., and had easy access to the most current exchange rates in the market in the event of unexpected fluctuation. Having a general sense of the exchange rate was helpful when I was budgeting, and kept me alert to any discrepancies during ATM withdrawals or other international transactions.
6. Saved both digital and hard copies of all my travel documents and important contact information and compiled them in one location.
This one is fairly obvious; but I made or updated copies of all of my travel documents (passport, student visa, insurance card, etc.) as well as contact information for my program directors, my hostel/dorm/primary place of residence, my health insurance company's international line, and any emergency contacts in the country. Though this wasn't a concern in London, before I flew to China I made sure that I had all essential contact information written in both English and Chinese.
I found that just getting these things out of the way well in advance of my trip helped me feel more secure, and allowed me to shift my focus to more detailed aspects of my departure: budgeting, scheduling, other travel plans, etc. While this isn't a comprehensive or universal guide by any means, I hope it can be a helpful guide to others preparing for an abroad program. Happy travels!
Julie Zhou is a writer, editor, and born-and-bred Midwesterner. She loves unreliable magazine quizzes, cast-iron pans, and the Oxford comma. She hates the question, "No, but where are you *really* from?"
Image via Unsplash