6 Unusual Tactics That Are Helping Me Grow The Career I Want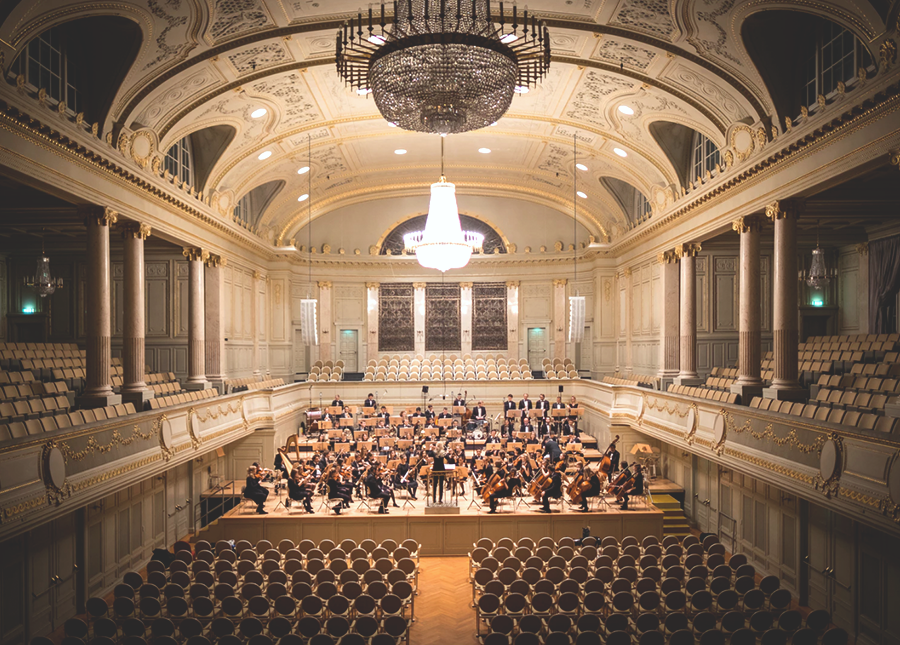 Whether just completing a degree program, taking the plunge into a new career path, or looking for side hustling opportunities, the world of freelancing tends to look completely foreign and terrifying at first glance. But you're here!
I'm a recent explorer in this new world myself, having just completed my Bachelor's and Master's degrees in violin performance (a field just overflowing with opportunities). This summer, I decided it was time to move to a big city and truly focus on cultivating my career. Transitioning from a school environment where gig payments were a fun bonus to one where they paid for my essential costs was daunting, so I thought I'd offer my top six tips I learned that have been bringing me small escalating successes that (we'll see!) may turn into something big down the road:
1. Getting a "day job" is absolutely okay. Whether related to your dream field or not, having some sort of regular or part-time work may not be the most glamorous way to cover your financial bases, but it is a necessary step in many peoples' paths. That's perfectly alright! In fact, take advantage of these positions and hone some of your transferable skills in the meantime. These are qualities that you can then work to your advantage with your freelancing later on. Jobs like waitressing, office support, bartending, tutoring, etc. all are excellent ways to boost your ability to multitask, organize, communicate effectively, and more.
2. Get business cards. Not only will you feel more legit, you'll look it when casually handing out your contact information to those looking to potentially hire you. They don't have to be expensive, either. With companies like Vistaprint, you can find numerous discount codes and snag deals like "500 cards for $9.99!" (I did this recently). It makes it much simpler to connect with others at your gigs or networking events, and you get to avoid that awkward scramble for pen and paper to exchange emails with. On a related note…
3. Don't be afraid of social media self-promotion. In this day and age, everything about everyone can be found on Instagram pages and Snapchat videos. Why not share USEFUL information and casually mention your excitement for your next gig (at this date, time and place, click here for details :D) and post a sneak peek of some behind-the-scenes fun? Or snap some yummy food prep pics happening before your next promotional party, rehearsal or reading? It's a nice way to #humblebrag about showcasing your talent in a casual, informal (and effective) way.
4. Join a union. Now, this is a controversial one, and not necessarily applicable to all freelancers. But in my experience, it's been kind of a godsend. When I moved from my graduate school town to Boston last summer, I didn't have any connections I could use, so I signed up for their local musicians' union. What was in that first introductory welcome email? An attachment of many of the local musician contractors for various orchestras, choral groups, event planners and more. Jackpot! After sending a quick email introducing myself to some of the contractors I felt were most relevant to my work, I had more than made up for the ~$170 annual union membership fee I had paid within a month. Through this union, I had also luckily booked a gig as a "fake orchestra member" (basically) for a commercial for a MAJOR footwear brand. The pay was not great, and there were no rights to image or anything (due to being hired as an "extra"), but I opted to do it anyway more for the fun of it (and some bragging rights). After notifying my Union about this gig and my involvement in it, however, they were able to get me compensated at the union rate, which ended up equaling about twice as much as what the other musicians (who were not union members) had made, and in doing so also protected my creative and artistic rights. So far, to me, it's absolutely been worth the fee.
5. Get feedback. Odds are that you are no longer in school or able to easily get comments and suggestions on your work. Taking the time (and perhaps the money) to get different outside feedback on your work can be invaluable in ensuring that your output is really where you feel it is. Consider it an investment in yourself, and odds are, you'll be glad you did.
6. Budget. What business would this article be doing on TFD if there was no financial reference?! Budgeting (even if vaguely) is key toward allowing yourself to freely hone your craft and not interrupt your mind with urgent financial worries. You know the drill — round up your expenses, round down your allotted spending, and give yourself a little cushion to play it safe with. It also allows you to begin to be a little bit pickier about what opportunities you choose to take and how much time you spend doing work that you enjoy.
*****
As always, these tips are not a one-size-fits-all guide. Depending on circumstance, some tips may be more relevant or practical than others. What's for sure, though, is that freelancing is not for the faint of heart – stressing about the uncertainty and self-doubt is extreeeeemely normal. With time and persistence, odds are you'll start to see that you're making headway, and it begins to all have been worth it. Try it and see!
Celia Zhang is a violin recitalist and private teacher based in the Boston area. She loves to experiment with cooking, photography, and yoga in her free time. For more information, check out her site at CeliaZhangViolin.com! 
Image via Unsplash